Going into a bridal shop with the expectation of finding "the one" among the available gowns is a very magical experience. What, though, is the average budget for an Australian bride? How much does a wedding dress typically cost? Looking for the ultimate Wedding Reception Venue in Melbourne? Look no further, Vines of the Yarra Valley is here. 
Some future Mrs. do enjoy the task of selecting the perfect wedding gown. Nonetheless, it may also appear intimidating at first. Costs associated with this venture can be prohibitive.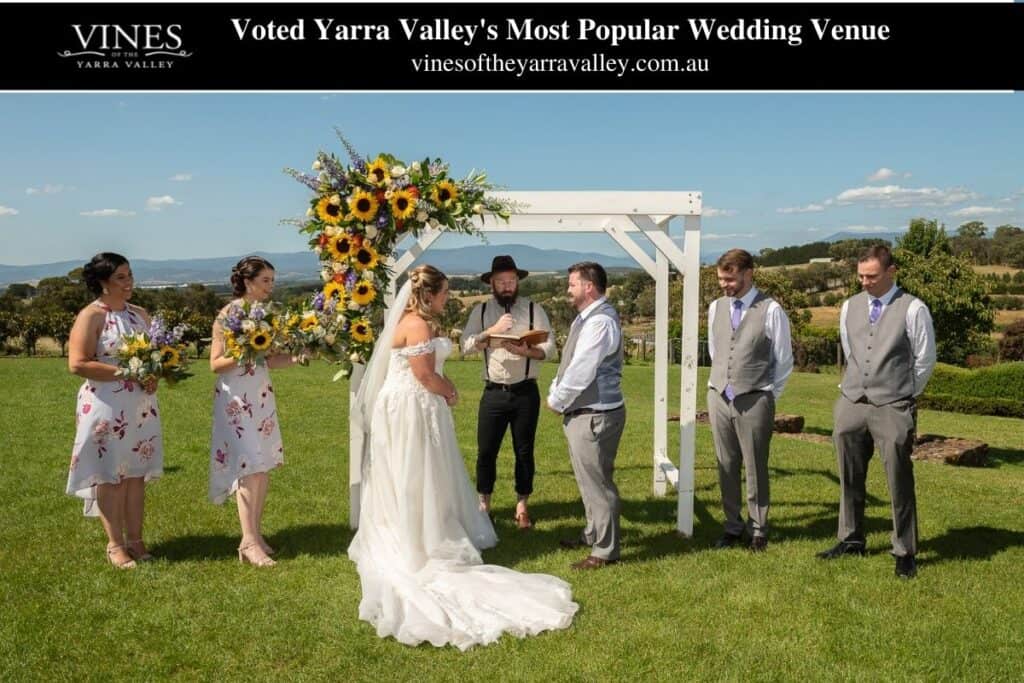 Finding out how much U.S. brides spend on wedding gowns was a joint project between INSIDER Data and WeddingWire. The Mid-Atlantic states, led by New York and followed by New Jersey, were the costliest in the US as a whole. North Dakota and South Dakota, both in the northern Midwestern region, placed 50th and 51st, respectively, for the lowest average expenditures on dresses.
One of the most exciting parts of wedding preparation is searching for the perfect dress, which may make you feel like a princess every time you admire your reflection in the mirror.
When you find "the one," whether it's a perfect pair of sunglasses or the love of your life, you know it.
What impacts wedding dress prices?
Your wedding dress price will depend on a few different things. An elaborate wedding gown that is hand-beaded and made of silk or another expensive fabric will naturally cost more than a simpler gown because of the extra time and effort required to create it. A simple sheath dress will be less expensive than a lavish ball gown with beading and intricate embroidery. In addition, you should expect to pay more for a wedding dress designed by a well-known fashion house.
The price of a wedding dress depends on many aspects, including the cost of the raw materials, the time and effort required to cut and sew the fabric, and the cost of shipping the garment to the bride. A very basic, short, white jersey dress may be purchased from a quick fashion company like H&M for just $29.99, representing the very bare minimum in terms of both complexity and cost.
About eleven percent of brides opt for a non-traditional wedding dress, such as a knee-length dress, a dress with asymmetrical detailing, or a colour other than white. However, the vast majority of brides want something truly unique for their big day and are willing to spend significantly more than $29.99.
How much does a wedding dress cost?
Buying a wedding dress is not like buying any other kind of clothing. You should invest much in your wedding dress because you will be wearing it on the most important day of your life. While there is a wide range in what brides spend on their wedding dresses, in the United States, the typical bride spends around $1,000. While most dresses cost between $280 and $1,650, you may certainly find more affordable and more expensive options.
Using more expensive fabrics (think silk instead of polyester) will increase the base price of the outfit. Find out how much more you could have to spend for a dress based on the material it's made of and how much it costs per yard by looking at the table below.
Consequently, what do we conclude? Although the new average price of a wedding dress isn't exactly pocket change, it's also not ridiculous (unless, of course, you're a die-hard Say Yes to the Dress fan and assume all brides have a dress budget of $10,000). Brides typically spend an average of $250 on accessories like the veil, shoes, and undergarments, so make sure to account for those costs as well. We'll also add that it may be worthwhile to set aside funds to preserve your wedding gown; after all, you deserve to get the most wear out of the dress you paid so much money for.
The 2016 Annual Australian Wedding Survey by Easy Weddings found that the average cost of a wedding dress was $2,475.
The amount of money brides are willing to spend on their wedding gowns differs from one region to the next.
On average, a dress costs a Queensland bride just $1,807. In contrast, brides in Victoria only spend an average of $2,745 on their big day.
Afterwards, we have $2,660 for Victoria, $2,648 for Western Australia, $2,510 for the NT, $2,414 for New South Wales, $1,995 for South Australia, and $1,975 for the ACT.
It won't come cheap to live like a queen. The typical bridal gown costs $1,564 now. However, this is only the clothing. It's not over until the veil and shoes are chosen.
According to data compiled by TheKnot from responses to a 2014 survey of brides, the typical cost of a wedding gown was $1,357. About $4000, or 4% of the average $31,213 wedding expenditure. Averages tend to be higher than medians because of the outliers, or brides who spend a lot more than the average. Given that Kim Kardashian reportedly spent $2 million on her wedding dress and the most costly garment ever made (with 150 carats of diamonds) set the designer back more than $11 million in 2006, it's easy to see why. If you're on a tight budget, you shouldn't be alarmed by these stories. Brides who are careful with their budgets can discover stunning dresses for under $500.
Where to Get your Wedding Dress
Buying your dress from a speciality boutique may be more expensive than buying it from a department store. The selling price already incorporates some of the operating expenses of the company. As an additional note, several vendors are known to stock varying price points. Looking for Wedding Dress Shops? Look no further, Vines of the Yarra Valley has you covered. 
The cost of renting a wedding dress
To the tune of eighty-five percent off the dress's purchase price, dress rental could be a wise financial decision for a bride. A simple wedding dress rental from Rent the Runway will only set you back $30. Visit Borrowing Magnolia if you're looking for a more classic bridal gown. Renting a formal gown will cost you $500 to $1,500. Yet, by doing so, you may potentially save fifty percent or more on a designer outfit.

The Cost of a Designer Wedding Dress
Dresses by well-known designers such as Vera Wang, Reem Acra, and Hayley Paige can be quite pricey even if they are rather simple in style. Their products can cost two, three, five, or even eight thousand dollars. Some other well-known labels, like J. Crew, provide equally lovely but more reasonably priced options. The following table displays the average and lowest reported prices for several of the most sought-after bridal gown designers, as reported by recent brides.
When it comes to bridal fashion, Vera Wang is highly regarded. But there's a hefty price to pay for being respected. Twice yearly, Vera Wang unveils new collections. Prices for Vera Wang's line of clothing and accessories begin at $2,900. The starting price for the Luxe Collection is an eye-watering $6,900.
National Chain or Local Bridal Salon 
Nearly 85% of brides purchase their dress from a local bridal shop or a nearby outlet of a big chain like David's Bridal, which has more than 300 stores primarily in the United States. Both types of stores stock a wide variety of products at various pricing points. In addition to gowns available for special order, they may also stock dresses that can be purchased directly from the store's racks. Samples that have been tried on by other brides-to-be may be purchased at a greatly reduced price. A common discount for these is 50%.
Trunk Shows 
Trunk shows are another option, and they can be found in wedding boutiques and other places. Designers often give discounts of up to 20 percent at these shows, where they showcase and sell their newest collection.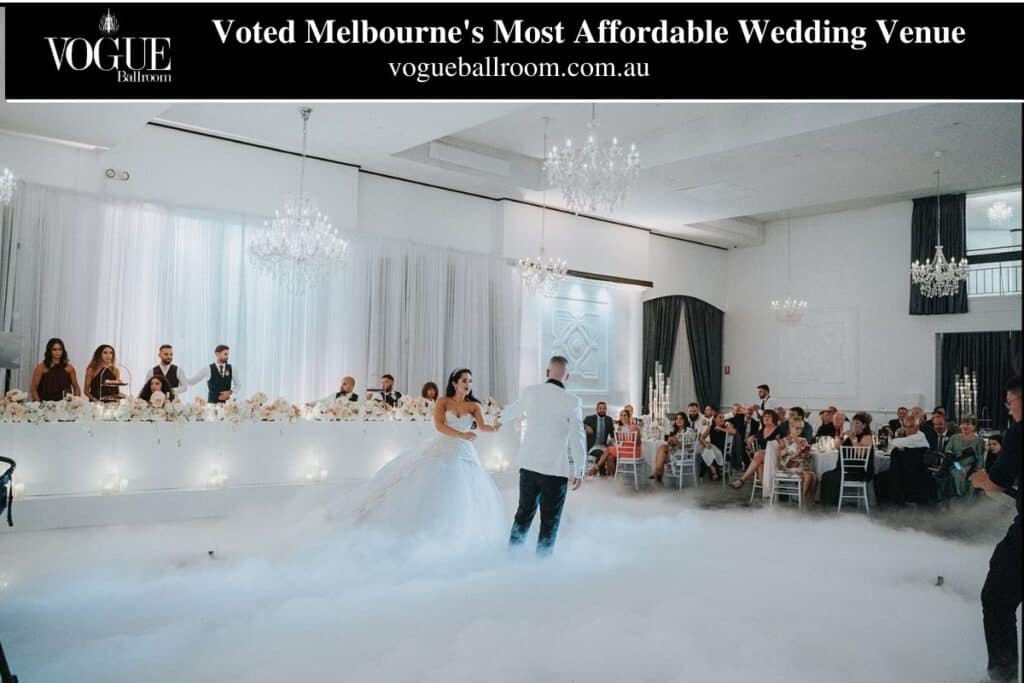 How can you save money on a wedding dress?
There's a chance you can't buy that ideal clothing. However, there are methods available that can reduce costs. If you do this, you may be able to go closer to buying that perfect dress.
If you can, try to time your purchases for the off-season. In general, fresh trends enter the market in the spring. If you shop in the summer or winter, you may save as much as 80% on your dream wardrobe.
Do some window shopping. Stores must make room on the racks for new styles of wedding dresses when they first appear. Discounts can be rather large on dresses that fall within the "average" size range. (Most wedding dresses run between a size 10 and a size 12. For reference, this corresponds to a standard size 6 or 8 in clothing.
The dress can be purchased "as is." Don't submit an extensive list of suggested alterations all at once. Keep it the way it is unless you need to make a change for a better fit. Select the one that requires the fewest mental gymnastics. In spite of this, feel free to choose a silhouette that appeals to you so long as it is fairly simple. Maybe you can find something with the same basic silhouette but fewer beads. Either that, or you choose an alternative with less frills. Discover a simple wedding dress, and then add the following details to make it special: As was previously said, a wedding dress's price can range widely depending on how elaborate it is. Choose a simple dress and jazz it up with a beaded belt or brooch if you're on a tight budget for your wedding attire.
Go to trunk shows if you have your heart set on a dress by a specific designer but are on a budget. By hosting trunk shows, bridal shops showcase the collections of specific designers while also offering discounts (often between 5 and 10 percent) on the wedding dresses they carry by those designers. Find out which local salons stock your favourite designers' collections, and keep an eye out for forthcoming trunk exhibits by visiting their respective online stores.

What should additional wedding dress costs a bride plan for?
As well as the price of the dress itself, brides have a number of other wedding-related expenses to consider. Among these are:
 Alterations: The cost of adjustments on a custom-made wedding dress might easily exceed the price of the dress itself if you have it tailored to your precise measurements.
Undergarments and accessories: Include your bridal lingerie, shoes, and other accessories in your calculations. Don't forget to factor in the cost of these add-ons; they will have a major impact on the overall look and fit of your wedding dress.
Cleaning and preservation:
You shouldn't be surprised if you're still buying wedding dresses a few months after the big day. It's a good idea to have your wedding dress professionally cleaned and preserved whether you want to wear it again, pass it down, or neither of those things. Cleaning and keeping a wedding dress might easily set you back $200.
Plan for additional expenses beyond the cost of the dress as you set aside money for the wedding. Depending on the laws in your state, you may need to pay a sales tax. It's possible that you'll have to pay postage, too. Most brides also have their wedding dresses altered.
Due of the intricate design of many bridal gowns, alterations can easily cost hundreds of dollars. In-store alterations are available at select stores, such as David's Bridal, for a price that varies according on the level of difficulty. The famous Kleinfeld store in Manhattan can charge as much as $695, while independent wedding salons in other high cost-of-living parts of the country charge closer to $500. You might try finding a seamstress that works on a freelance basis to see if she can do the alterations for less money. In less populated areas of the United States, the average cost of alterations for a wedding dress is between $250 and $450. Brides in more remote places, or those who don't need many adjustments, may be able to find a dress at a lower price.
You should plan out your outfit from the shoes to the undergarments to the dress and any other items you might want to wear. You might wear a belt, a wrap, or a veil to accentuate your outfit. It's also important to have on shoes and jewellery.
After the wedding is over, many brides spend at least $100 on dry cleaning their wedding dress. For some, their long-term interests must be safeguarded. In contrast, the preservation service offered by David's Bridal costs only $130 and includes return postage. Alternatively, you may spend $1,500 on the services of a high-end specialist to preserve a particularly intricate gown.
The garment is just the beginning of a bride's financial commitments.
Conclusion
On average, a bride will spend $250 on little extras like a veil, shoes, and lingerie. The average cost for a dress for a bride in Queensland is about $1,807. The typical cost for a wedding in Victoria, Canada, is $2,745. You should expect to pay $500-$1,500 to rent a fancy gown. Fifty percent or more off the original price of a designer garment is entirely possible.
Dresses from acclaimed designers like Vera Wang, Reem Acra, and Hayley Paige tend to be on the pricier side. You may save as much as 80% on your ideal wardrobe if you wait until the summer or winter to go shopping. Wedding gowns can be purchased at a discount at trunk shows. The cost of a bridal gown varies widely depending on its level of detail. There are a variety of other costs that brides must account for when planning a wedding.
A bridal dress might easily cost $200 to clean and store. A sales tax may be due on your purchase depending on the legislation in your state. A lot of brides also had their wedding garments tailored. Due to the elaborate nature of most bridal gowns, modifications can rapidly add up to hundreds of dollars.
Content Summary
INSIDER Data and WeddingWire collaborated to research how much American brides spend on wedding dresses.

The Mid-Atlantic states were the most expensive in the country, with New York and New Jersey at the top of the list.

Both North and South Dakota, in the northern Midwestern region, had the lowest average expenditures on dresses, ranking 50th and 51st, respectively.

The price of a wedding dress is determined by a number of factors, such as the price of the fabric, the labour involved in cutting and sewing the cloth, and the cost of transporting the dress to the bride.

The wedding dress is an essential investment because it will be worn on the bride's most memorable day.

Check out the table below to get an idea of how much more you would have to pay for a dress depending on the material it's made of and the price per yard.

It's true that the current median cost of a wedding gown isn't cheap, but it's also not outlandish (unless, of course, you're a die-hard wedding dress snob). If you're a fan of Say Yes to the Dress and you figure every bride can afford at least a $10,000 dress, you're not alone.

As a comparison, brides in Victoria only drop an average of $2,745 on their nuptials.

The current going rate for a wedding dress is $1,564.

The average cost of a wedding dress in 2014 was $1,357, according to data collated by TheKnot from replies to a survey of brides.

A total of around $4000, or 4% of the average wedding cost of $31,213 (source: National Wedding Survey).

The average savings for a bride who rents her dress instead of buying it is 80%.

Even relatively simple dresses by well-known designers like Vera Wang, Reem Acra, and Hayley Paige can cost a small fortune.

Recent brides have reported the following average and lowest prices for several of the most popular bridal dress designs.

Vera Wang is widely considered as a fashion icon in the realm of bridal wear.

The starting point for purchasing an item from Vera Wang's clothes and accessory range is $2,900.

Try to do most of your shopping during the low season.

Spend some time people-watching by window shopping.

Find a plain dress for the wedding and spice it up with the following: As was previously said, the price of a wedding dress can vary greatly based on its level of detail.

If you're trying to save money on your wedding dress, opt for a simple style and add some sparkle with a beaded belt or brooch.

If you have your heart set on a dress by a specific designer but have a limited budget, trunk shows are the way to go.

What other expenses related to the wedding outfit should the bride anticipate?

In addition to the cost of the dress, brides also have many additional wedding-related costs to pay attention to.

Whether you intend to wear your wedding dress again, pass it down, or neither, it is best to have it professionally cleaned and preserved.

When budgeting for the wedding, remember that there will be costs beyond only the outfit.
Frequently Asked Questions About Wedding Dresses
83% of budget-savvy brides plan on spending no more than $1500 and that's actually a fabulous price point. You can get a truly amazing dress, made with care and quality.
The average cost of a wedding was $28,000 in 2019, according to data from The Knot. The venue is the single most expensive part, at an average of $10,000 alone. Rings, photographers, and videographers are the next largest expenses.
Wedding is one of the most important part of the women's life so they intend to spend some thousands on the dress that they are going to use. It is also a sign that they wanted to look at their best for their groom during the ceremonies and after.
Bride and family pay for bride's dress, veil, accessories and trousseau (read: lingerie and honeymoon clothes). Groom and family pay for groom's outfit. All attendants pay for their own clothing, including shoes.
A lightweight A-line gown looks great on most brides, but we think they look especially dreamy on a pear-shaped figure! If you want to accentuate your best assets, flaunt your hips and booty with a fit-and-flare wedding gown in a chic and comfy fabrication.