Have you ever thought – why a dress? And why, for that matter, a white dress? In many societies, the colour white has long been associated with purity and virtue, and that is one reason why brides choose to wear white, especially in the West. But in other cultures such as in India, for example, their wedding dress is usually a reddish tone because, in Hindu thought, red is considered an auspicious colour.
For most of history, brides rarely purchased a dress specifically for their wedding day, and the dress they wore to their wedding often wasn't white. Before the Victorian era, a bride was often married in any colour dress, even black.
The first documented instance of a princess who wore a white wedding dress for a royal wedding ceremony was that of Philippa of England in 1406 when she married Eric of Pomerania.
White didn't become a popular wedding dress colour choice until around 1840, after the marriage of Queen Victoria to Albert of Saxe-Coburg. Up until this time, no woman expected to wear her wedding dress only once and never again – this idea would have been absurd even to the rich. More often than not, a woman got married in the best dress she already owned.
Basement, attic or back of the closet: those three storage options, though commonly chosen, are not the best for brides hoping to save their wedding gown for the next generation.
But if the dress is properly cleaned and stored, a bridal gown won't be a ragged, faded remnant of its past glory when unwrapped years later.
Check out our ultimate Melbourne Wedding Dress Shops to take away some of the stress of finding the perfect gown.
A conservator in charge of the lab at the Costume Institute at the Metropolitan Museum of Art, said: "Garments like to be where people are." Therefore, a basement or attic is not ideal. Neither, she said, is next to an exterior wall where the temperature and humidity vary.
Garments, like people, need a stable environment with nonfluctuating temperature and humidity in order to avoid damage.
She said that the money spent (from a modest do-it-yourself price to up to $1,500 for a professional) to preserve a gown depends more on what the gown means to the bride than the original price of the dress.
A reputable cleaner of wedding gowns should always do cleaning, adding that if a woman wants to clean her dress, like one made of synthetic fibre that is washable, she should do so only after getting advice from a professional wedding-gown cleaner, and then buy proper museum-quality conservation supplies for wrapping (which most dry cleaners do not have).
Preservation should include protection from light, which means never put the gown in a box that has a see-through plastic window (the type dry cleaners often use). Other factors include protection from dust and insects, and the gown should never be wrapped in plastic.
Boxing a gown is a safe approach if done correctly. Boxes should be big enough to minimize the number of folds required in a garment, be archival and be designed for costumes. Use the largest box possible to fit in the designated storage space. Most cleaners use only one size container, but gowns come in many sizes, some with long trains.
As a bride, your wedding dress is one of the most important things in relation to the big day. It's something that guests—and your groom—are anxiously awaiting the reveal of and it's definitely something that's special to you on this important day in your life. For that reason, you surely want to take good care of this garment. From the time it's in your possession to the day of the festivities to long after the last dance has occurred, you'll want to protect your wedding dress. Here's how to care for yours to ensure it stays beautiful for your event and for years to come.
The biggest enemies to preserving wedding dress: light, acid, moisture and organisms
If you're looking to preserve a wedding dress, it's important to remember some of the biggest enemies to preserving cloth: light, acid, moisture and organisms.
Looking for the ultimate Wedding Reception Venue in Melbourne? Look no further, Vines of the Yarra Valley is here. 
Light
Sunlight — specifically ultraviolet light — can cause most colours to bleach over time. Don't think that your white dress is safe, either; there are many shades of white, and sunlight can permanently alter the colour of your wedding dress as much as it can bleach a piece of newspaper on your dashboard. If you're going to be displaying your dress publicly in a case or on a mannequin, make sure to keep it out of direct sunlight.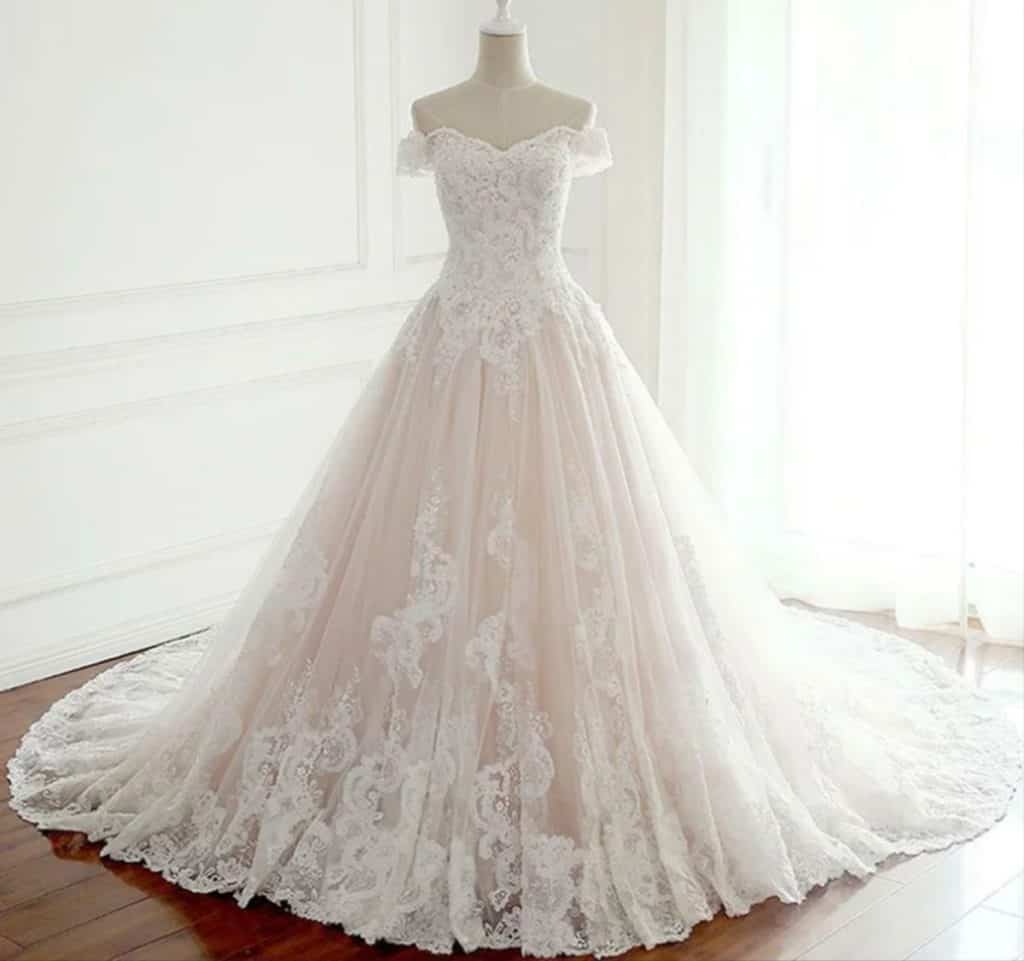 Acid
Ever tried to pick up a very old piece of paper, only to have it crumble in your hands? That's what acid does to textiles, including the silk and satin in your wedding gown. In order to prevent adding acidic content to your dress, make sure to store the dress in acid-free cardboard boxes and use only acid-free tissue paper in those boxes. If you're displaying your wedding gown in a case, you can cover the mannequin inside with acid-free tissue paper to help prevent degradation.
Moisture
Moisture can wreak havoc on your garment, both by degrading it and by accelerating other processes that damage it, such as acid decay and organism growth. However, it's not necessary to store your wedding dress in an airtight container. You might be doing it harm if you seal moisture in the container with the dress. Instead, make sure to keep your dress elevated from any moisture collecting surfaces. Make sure not to keep the room in which the dress is stored too cool, as lower temperatures encourage condensation and mould growth.
Organism
To you, it's a memento of your special wedding day. But to mould, mildew and moths — the 3 'M's — your wedding gown is dinner. Protecting your wedding dress from moisture will do wonders to prevent mould and mildew growth, and keeping your dress in a well-lighted room (make sure to avoid direct sunlight) will discourage moths from feasting on your memories. Though many people swear by cedar chests, many chests simply don't have a high enough concentration of moth-repellent chemicals to preserve your dresses. You should at least supplement any cedar chest with naphthalene or PDB moth balls, and possibly additional cedar chips. Make sure to clean the inside of any cedar chest thoroughly before sealing anything inside.
By observing these simple tips, you can keep that old wedding gown looking as radiant and beautiful as you did on your wedding day.
Protecting the Dress Before Your Wedding
There are a few important steps you should take leading up to your big day in keeping your dress pristine.
Use a Padded Hanger
Not only are padded hangers pretty for photo ops of your dress on the day of, but they're also important for keeping your dress safe leading up to the big day. Use a padded hanger while storing your dress in a garment bag. This keeps the shoulders in their intended shape in a gentle manner. The garment bag keeps dust and moisture out as well as other outside elements.
Avoid the Dry Cleaners
You'd think dry cleaning your dress in the days leading up to your wedding day is a good idea, but it's actually something you want to avoid. There are risks associated with sending your dress to the dry cleaners. Instead, hang your dress outside of its garment bag for a few days before the wedding to let the wrinkles naturally fall out. If you must steam or press the dress to rid it of wrinkles, be sure to read the care instructions before proceeding thoroughly.
To know more how to clean your wedding dress, check out our post on What are the different ways to clean a wedding dress?
Store it in a Safe Environment
Always store your dress somewhere clean and away from where pets or kiddos can get to it. To avoid unwanted stains or issues, don't place your dress somewhere cluttered, moist, or dusty. Whenever you take your dress out of its garment bag, wash your hands and dry them completely and consider laying a sheet down on the floor before your dress is out.
Protecting the Dress on Your Wedding Day
On your wedding day is when you'll most want your dress to be completely perfect! The below tips make this possible.
Hang Your Dress Correctly
You'll undoubtedly want to hang your dress somewhere in order to air it out, let wrinkles fall, and get some great detail shots of it on the day-of. As you do this, choose a spot away from the action of the room to keep the possibility of stains and markings at bay. Also, ensure all the nearby windows are closed. Remind guests that there's an important garment hanging up in the room so that they can be careful not to erroneously knock it down or cause any issues as it's awaiting the big moment.
Keep Your Dress Wrinkle-Free 
You'll want your dress to stay wrinkle-free for a picture-perfect bridal look on the big day. Keep a small water spray bottle on hand to get out smaller wrinkles and also keep a travel steamer nearby. This is always useful in the case of a last-minute dress touch-up before the photographers start snapping away.
Use White Chalk to Cover up Stains
A great tip for keeping your dress clean and spot-free on the big day is to keep some white chalk on hand. If goodness forbids, you were to get a stain or spot on your dress, and you can use white chalk to cover it up—it's like magic!
Protecting Your Wedding Dress After the Celebration
Once the celebration is over, you'll want to preserve your dress so that it stays in perfect condition for years to come.
Get it Professionally Cleaned as Soon as Possible
You'll want to clean your wedding dress as soon as possible after the big day to ensure that any stains that your dress may have attained don't have much time to set fully. While many brides wait on this, the sooner, the better is the motto for getting a professional cleaning. If you're going on your honeymoon the day after your wedding, appoint a bridesmaid or mom to bring it to a reputable cleaner on your behalf.
Find the Right Professional to Preserve It
You'll want to find the right professional to take care of the important job of preserving your wedding gown. An experienced specialist will be the best bet in figuring out the best treatment of your specific dress based on its style and material. Someone who's not trained in this department may end up causing harm to the delicate fabric of your dress. Find a specialist that has good reviews and that you feel comfortable with for this job.
Permanent Creasing of Bridal Gowns
Flat storage is recommended for textiles and garments when possible if folding is minimal to fit inside the wedding dress preservation box. Because of the size and dimensions of wedding gowns, this can be difficult. Compromises are often made, usually by folding the gown more than desired.
To help prevent permanent creasing, boxed wedding dress preservations should be refolded into a different position every 2 – 3 years. (Cotton gloves or powderless nitrile gloves should be worn when handling preserved gowns.)
Hanging the wedding dress in a wedding dress preservation bag is a great alternative. Bagged wedding gowns that are hung in a closet have less risk for permanent creasing, and will not need as much maintenance.
WEDDING DRESS PRESERVATION TIPS – AFTER THE WEDDING
Assuming your dress survived your wedding day unscathed, don't forget that there are still additional steps to be taken to preserve the dress properly:
Always use white cotton gloves [Affiliate Link] when handling a wedding dress.

Lay the dress flat (or hang it properly by loops inside the dress that are connected to sturdy side seams).

Bring your dress for cleaning & preservation ASAP after your wedding day. Look for a wedding dress cleaning & preservation expert AKA a "preservationist". You could also consider purchasing a "wedding dress preservation kit" [Affiliate Link], which usually includes cleaning & stain removal and an anti-yellowing treatment.

Wrap your dress in acid-free paper, then place it in an acid-free or pH-neutral box [Affiliate Link].

To protect your wedding dress from moths and other harmful elements, you can seal it in an airtight container, box it OR bag it. Each option has its pros & cons:

Sealing the dress protects it from oxygen, but makes inspection difficult.

Boxed dress preservation is perhaps less secure, but allows for periodic refolding of the dress to prevent it from getting creases.

Bagging & hanging the dress is the least safe but keeps the dress protected from dust & light. The dress remains unfolded, so creasing risks are reduced.
Store Your Dress Correctly
You'll need to store your wedding dress correctly once it's back in your possession. It should be placed somewhere away from sunlight to avoid fading or yellowing. You should also take your dress off the hanger to prevent it from becoming misshapen. The best thing for your dress is a professional preservation box or chest, but if you must, use a zip-up plastic bag and ensure that it's acid-free plastic to avoid discolouration of the fabric.
If you follow these tips, your dress will be in pristine condition from the purchase until many years after your wedding has passed. Taking good care of your gown means you'll be able to pass it down to future generations to enjoy further when the time is right, so don't skip any of these vital steps.