Choosing a wedding date is one of the most important planning decisions that you'll have to make as a couple — it will impact every other aspect of your big day. You may have an idea of where you envision yourself walking down the aisle or what you want your cake to look like, but until you decide when you'd like to get married, you can't commit to anything. You might be asking yourself, "How do I pick a date that works for everyone and is still special to me?" or "Where do I even start?"
Your partner popped the question, and you said "yes" before the ring box was even open, but resist the urge to jump at choosing your wedding date just as quickly. The two of you may think to know exactly when you want to walk down the aisle, but there are a number of other factors at play. Your wedding is your special day, but it's also about bringing your family and friends together to celebrate with you, so it's important to keep them in mind as you look at the calendar.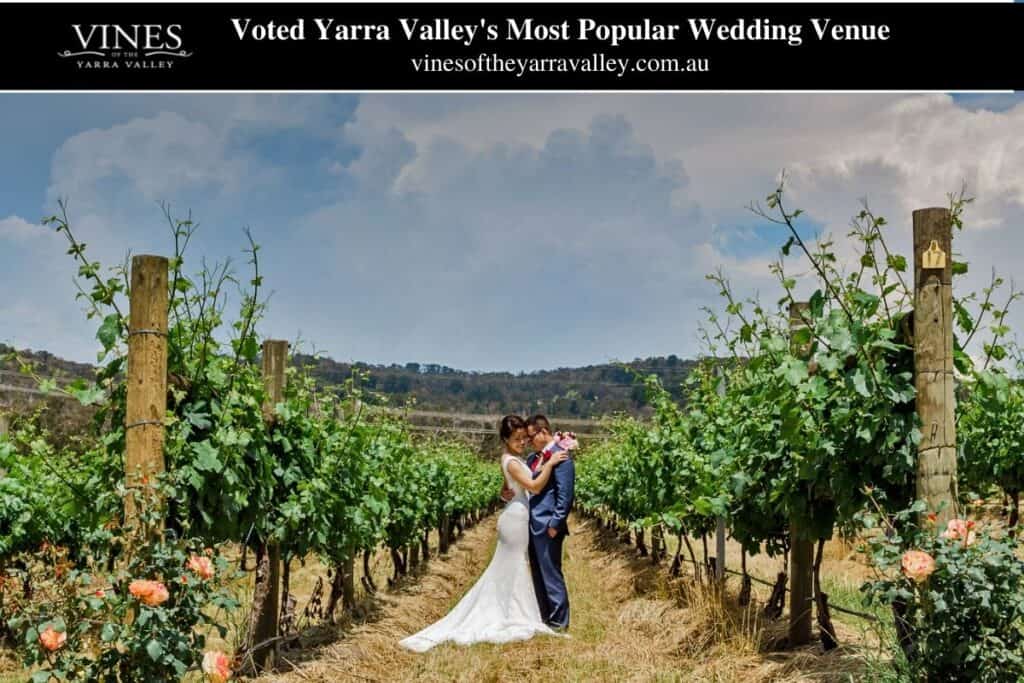 So, how do you choose your wedding date? Start by talking to your VIPs, particularly your parents and especially anyone who will be contributing financially to your wedding. If you and your S.O. have your hearts set on getting married during a certain season, choose a range of dates that fit your vision, then ask your parents, siblings and any other key family members to send you a list of specific dates that they aren't available within that timeframe. Compile a calendar and blackout the dates that won't work, leaving you with a variety of options when the most important guests can all be there. 
Don't forget to include any previous engagements the two of you have on your calendar and ask your parents to put a hold on all of the potential dates you end up with so that they don't make any other plans before you've set your wedding date.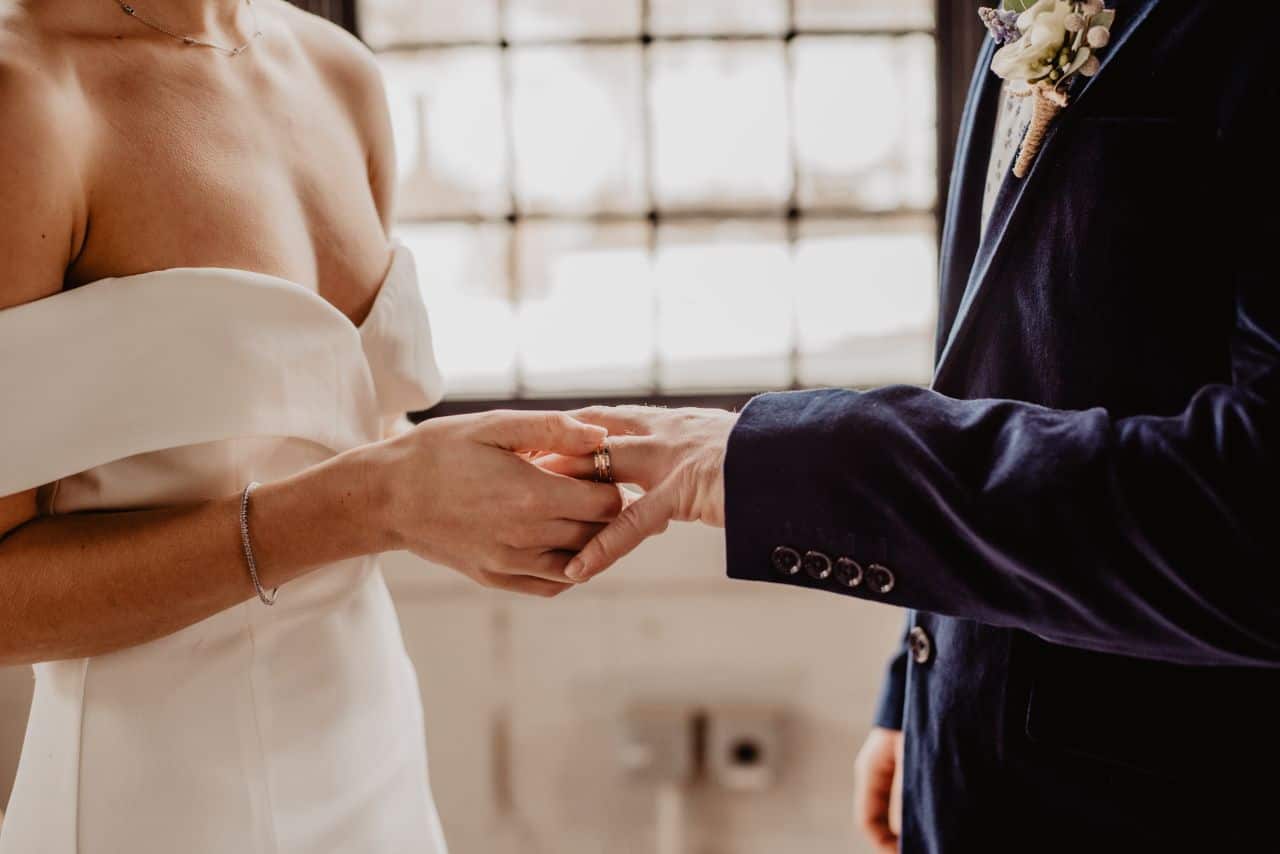 Choosing a Date
Consider whether any specific dates are special to you and your significant other. 
Many wedding dates are related to a special day, like a birthday, the first day that you met, your first date to the movies, or the first time you kissed. If you want a specific date, begin planning and calling around to venues and vendors you want to hire as early as possible. Wedding dates can be booked at least a year to several years in advance depending on the demand at a particular venue.
For example, perhaps your dating anniversary date falls on a Saturday in June. Consider choosing that date so that your wedding date will always be the same as your dating anniversary.

If you are pregnant, think about whether you want the wedding before or after the baby is born. Bear in mind that a late or early baby could throw a massive wrench into your works—so plan your wedding at least a few weeks (or months) before or after the baby is due.
Plan around your honeymoon, if you plan to take one 
If you know that you want to take your honeymoon in a specific place during a specific season, it may behove you to pick a wedding date that fits with those plans. For example: if you are set upon a honeymoon in Thailand, you probably don't want to go during the monsoon season, from July to October — so you might plan a spring wedding.
Pick the season or the month in which you'd like to get married 
If you are not too picky about a certain date, then begin to think about your favourite times of the year. Is there any month or season in which you would like to get married? The time of the year can affect your venue, wedding colours, theme, and even the menu, so it is an important first step. Once you've decided on spring, summer, fall, or winter, you can narrow it down to a certain month.
There are roughly three months in each season, so after you've decided on a season, pick the month in which you would prefer to get married. Do you want to get married toward the beginning of the season, or the end of the season? Consider the weather, holidays, and commitments you have in each month. Pick the one with the least conflict, and that best fits your specifications.

Look at your schedule for the month. Do you have any prior commitments, important or inescapable conflicts? First and foremost, eliminate any days where the two of you will be busy or unavailable.
Consider the day of the week
Saturday is the most popular day to get married, and consequently it usually the most expensive time slot. Depending on the venue, you may need to pay a premium to reserve a spot on a Saturday. Many couples are choosing to marry on off-days: Fridays, Sundays, or even midweek. Being flexible about the day of the week can make your wedding much cheaper than it would be otherwise.
Decide whether you want to be married indoors or outdoors 
If you want to get married outdoors, it is especially important to consider the season. Think about the gown. If the bride has a dream gown in mind, it might not be appropriate for certain weather. For example, a velvet gown with fur trimming and long sleeves would make a hot summer wedding uncomfortable, as would a gauzy short-sleeved or sleeveless gown in the coldest part of winter.
Research the weather 
Once you pick a season or a certain month, begin researching what the weather is like in the location you are planning on getting married. Pay close attention to the weather seasons in the location of your wedding, like tornado or hurricane season. Tropical storms can really mess up your dream beach wedding if you haven't considered picking a date outside of the peak storm season.
The Farmer's Almanac is not exact, but it can be a helpful tool and also give you historical data on temperatures, rainfall, etc. for dates throughout history. Most weather-forecast websites also log data regarding average temperature and rainfall for a given area.
Think about how long you'd like to be engaged 
Weigh this against how much time you think you'll need to plan your wedding. If you got engaged during the spring and your ideal wedding season is also the spring, you'll likely be engaged for about a year. However, if you're hoping to celebrate your wedding day within six months, you will be planning a fall or winter wedding. Know what's most important to you and your fiance. You may need to compromise on the time or the season if the length of the engagement is the most important thing.
Consider the budget 
It's generally more expensive to get married in the summer than in any other season. June, August, and September are the most popular marriage months. Some locations—especially touristy destinations—may be busier, and thus pricier, during certain times of the year. Consider how you are financing the wedding: are you and your fiancee paying for it all yourselves, or are your parents helping out?
You do not necessarily need to compromise by getting married on the cheap on a snowy Wednesday in December. You may just need to plan far in advance and save up your money to make your dream wedding happen.

Renting cars, hotels, and flights are extremely expensive on a holiday weekend. If you have friends or family coming from far away or out of the country, be aware pricey flights may prevent them from being able to come.
How Soon Should You Pick a Wedding Day
The process of how to pick a wedding date will be different for each couple, but a good place to start is to consider how much time you'll need to plan your amazing day. According to our 2019 Read Wedding Study, the average engagement is about 15 months long. 
Giving yourself at least a year to plan your wedding can be helpful for most couples. A wedding date at least a year out will give you time to check everything off your list—from finding and ordering your wedding dress (which can take 9 to 11 months) to book your wedding reception venue (some are booked a year in advance). 
Speaking of which, we recommend finding your dream venue first and see what dates they have available before officially having your heart set on a specific day (or creating your save-the-dates), since they may be booked then. 
Alternatively, if you are someone who stresses over big assignments, a wedding far into the future may hang like a cloud of anxiety over your head. In this case, you may want to consider shortening your engagement. There are no wrong answers here. If you plan a wedding date six months from your engagement, it'll be a full-on sprint to the finish line, but you will find a way to get it done, and some people thrive under pressure. 
Brainstorm any dates that are symbolic to you 
How romantic would it be to marry on the date you first met, on the day you officially became a couple or on your grandparents' anniversary? Some cultures use traditional methods to choose a date—for example, Japanese families check out the koyomi, an ancient astrological calendar, to pick the most propitious day. You may not be able to marry on the exact day you want—that special date could fall on a Monday, or like we previously mentioned, the venue you love may be booked—but you can probably get pretty close. (Pro tip: You can tell your guests about any signs of the timing in your ceremony programs.)
Pick the season you want
Weather not only affects your wedding's style and location, but it can also help set a mood. Consider your wedding personality, then choose your season accordingly. Want free-spirited, fun, tropical-inspired cocktails and sun-dappled settings? Stick with a summer wedding. Dreaming of opulence, snowfall and holiday sparkle? Try a winter wedding. Rich colours, nostalgia and mulled apple cider are perfect for a fall wedding, and a spring wedding is probably your thing if freshness, pastels and a daffodil bouquet sound like your vibe. 
What Is the Cheapest Month to Get Married? 
Your budget may go a long way toward guiding you to the right wedding date. For instance, June, September and October are some of the most popular marriage months, so prices are inevitably higher. You'll have to compete with a slew of other couples for your venue and all your vendors. The months of February and December are also wedding bonanzas due to the holidays of Valentine's Day and Christmas.
If you're looking to save on your wedding, choose an off-month, where you're more likely to get discounted prices and a better selection of venues and vendors. The cheapest months to get married are typically March, April and November. 
Days of the week also matter: Saturday nights carry the heftiest price tag but marry during the week, and the world is your oyster (venues may even bid against each other to get your business).
What about the holidays?
If you've always wanted a Christmas tree at your wedding, or you'd love a heart-covered wedding cake, sounds like you're a holiday wedding couple. Want to celebrate your Irish heritage? Opt for March, when everyone is already in the St. Patty's Day spirit. Try a wedding party in pastels and an Easter egg hunt in March or April. Have a Fourth of July celebration with flags, barbecue fare and fireworks. A plus: Some holidays fall on long weekends, which might make it easier for out-of-town guests to attend. On the flip side, some guests may not want their holiday weekends upended by a wedding, so consider that as well.
Wedding Date Basic Tips
Whether you have a specific date in mind, a favourite season of the year, or no preference at all for your wedding date, here are few things to keep in mind on how to pick a wedding date:
How far in advance should you pick a wedding date? If you're planning a destination wedding, the rule of thumb is the sooner, the better. You should shoot for a date at least a year out. If your wedding is going to be local, it's considerate to give your guests (and yourself) 6 to 12 months' notice. That being said, if you're planning a smaller wedding or micro wedding with mostly local guests, it can be planned in less than six months.
Should I determine the wedding venue first or wedding date first? The short answer is to do what works for you. If you and your fiance(e) are set at a wedding venue, you can select your wedding date based on the availability of your dream venue. Keep in mind that the sooner you decide on a wedding venue, the more dates that will be available for you to choose from. However, if you and your fiance(e) are set on a wedding date and are more flexible on the venue, reach out to potential venues to explore which options are available. While this may require you to contact many venues, the secret is once again great planning. The sooner you decide on a wedding date, the greater your chances are to find a venue that is available that day.

Should you plan your wedding during a holiday or a three-day weekend? When picking your wedding date, it's always a good idea to be aware of local events, holidays, or three-day weekends that may be happening at the time. All these events can cause low availability of hotel rooms, as well as increased flight fare, higher prices for services, and even lower availability from venues. That being said, if your mind is set on a Labor Day weekend wedding or Valentine's Day wedding, make the most of it and don't let others stop you from having the wedding you envisioned.

What if some of my guests are advising potential dates? Don't weigh too heavily on friends or family members saying certain days won't work. Pick your date, let others adapt around it, and remember that you simply can't please everyone. After all, this is your wedding day!

Are certain months more expensive to get married? Peak wedding season months run from June through September in the United States. It comes without surprise that wedding venues and wedding vendors are more expensive during that time of the year as demand is high. However, it is possible to save money by choosing to get married during the off-season or by getting married on a Friday or Sunday. Your budget may be a deciding factor in how to pick a wedding date.
Now that you've got some dates in mind, and possibly have a planner on board, it's time to start looking at wedding venues. Yes, you read that right: It's best to start looking at venues before you choose a wedding date! Schedule tours at any venues that are real contenders for your wedding and bring that list of preferred dates along with you.
Having your ceremony and reception at separate venues, such as a house of worship and a hotel? If you have a few different dates to work with, there's a higher likelihood that the availability at each space will line up—again-meaning you don't have to settle for Option D on your reception venue list so that you can get married in your childhood church. All of this makes it much more likely that you'll find your dream venue without having to put your wedding off for a year or more, just to get it on the calendar.
Once you've visited a number of different venues and have settled on the one you love, it's time to seal the deal. Put a deposit down to reserve space, notify your VIPs of the day you've officially chosen and let the wedding planning begin!
Frequently Asked Questions About Picking Weddng Date
If you'd like to get married in under a year, we recommend securing your date about four weeks after getting engaged. Allow enough time to speak with family and friends regarding the best date and any prior commitments. 
Choosing a Date. 
Plan around your honeymoon, if you plan to take one. 
Pick the season or the month in which you'd like to get married. 
Consider the day of the week. 
Decide whether you want to be married indoors or outdoors. 
Research the weather. 
Think about how long you'd like to be engaged. 
Consider the budget.
The most popular months to get married are from the months of May to October. More specifically, September takes first place at 16 percent, followed by June with 15 percent, and lastly October, at 14 percent. This means that the most popular wedding seasons are Fall/Autumn, and Summer.
January, March, April, and November can be far less expensive months for marrying. Venue prices may be lower, and vendor prices are likely to be significantly lower simply because the demand isn't as great. 
The Knot recently released a study that shows that 73% of all weddings take place between May-October, with the most popular months being June (13%), September (15%), and October (16%).