By the time you're ready to start wedding dress shopping, you've probably amassed a pretty nice-sized wish list about your dream gown. But how do you find the best wedding dress for your body type? Most bridal shops will only let you book an hour-long appointment. And, while one hour is plenty of time to try on dresses, if you can narrow down your options before stepping foot in the dressing room, you're in for a much more pleasant, laid-back shopping experience. Check out Vines of the Yarra Valley wedding venue for your ultimate wedding reception.
One easy way to limit your options is to choose the best wedding dress for your body type by finding a silhouette that will highlight your best-loved assets and conceal your less-favourable traits. To start, figure out which of our five featured body types best defines your figure: Petite, plus size, busty, hourglass or lean and straight. And remember, you may not fit squarely into one category — most people don t! Take Kim Kardashian: She's petite, busty and has (insane) hourglass curves. And, her wedding dress (ahem, the Givenchy Haute Couture one she wore a few years back to marry Kanye West) with its sheath silhouette, modest neckline and waist-baring cut-outs, was the perfect complement to her shape.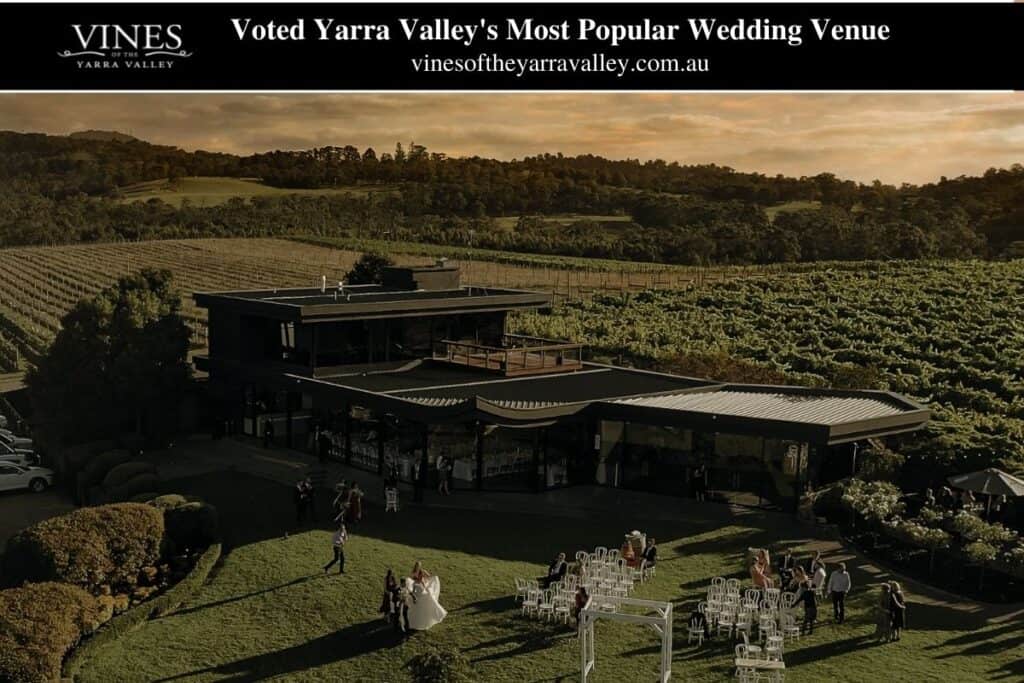 Along with finding the right gown for your body type, there are a few other things that can help make your wedding dress shopping experience as easy as possible. First, trust your consultant and don't be afraid to try on gowns he or she suggests that fall outside of your traditional comfort zone. Also, shop with a supportive crew! Miss Negativity does not deserve a sacred spot on the "yay-or-nay" team. And finally, do your makeup and hair. It will be much easier to imagine wearing one of these gowns on your wedding day if you don't look like you just rolled out of bed.
We know, there are almost too many dress options out there—but the fastest way to finding your dream dress is figuring out what works for your shape.
For the record, we think you should wear any wedding dress you feel your absolute best in. But if you're feeling a little overwhelmed with all the options out there (we know, there are so many gorgeous gowns to choose from), we're here to guide the way.
You can start with thinking about what type of dress silhouette will flatter your body type best. Find the significant shapes below—and we'll leave it to you to decide which type you want to strut your stuff in on your wedding day. 
For years now, we have come to the happy conclusion that no two women have the same body type – and we can breathe a sigh of relief not having to conform to one specific measurement for all brides across the board. Women have been able to embrace their differences in curves, and that now goes double for the wedding day. Your wedding dress should be the one garment that you refuse to compromise on in terms of fit and style – it should be something you genuinely feel comfortable and beautiful in. For the sole reason that each bride will have a different body type and want to highlight and flatter different parts of her silhouette, we have constructed a little wedding dress breakdown to help you out.
Every bride wants to look and feel her best on her wedding day and find the gown that makes that feel like a tall order. But there are, in fact, many flattering wedding dresses that look great on pretty much every bride. These dresses come in a variety of styles, so whether you're a glam goddess or a traditional bride, you're sure to find a look that suits your personality and figure. 
If you're approaching your wedding dress appointment with anxiety due to past shopping experiences, it's time to alter your outlook. Wedding dresses are available in a seemingly endless array of styles and cuts these days, and you can have most dresses changed to a perfect fit. Plus, each type of dress can completely transform your look. We've compiled this list of common wedding dress styles and the figures they compliment to help you find the best wedding dress for your body type. However, don't let the "rules" hold you back – if you feel confident in a dress and love the way you look, go for it!
Generally speaking, there are six basic style silhouettes that each bride will fall under. While you may not be specifically confined to one single category, many women will have attributes from multiple body types and find it stressful trying to place herself under one heading. You don't have to. This is a very general guideline of standard body types and the type of wedding dresses that compliment them. The best thing to do here is calculating which body type has most of your own attributes, as chances are it won't have them all. We're also going to explain which styles will both highlight and hide certain parts of the body so that if you're still unsure about your body shape, you can merely make your decision on what you like best about yourself. You can then decide which style wedding dress you want to be based on your own self-confidence and reassurance – rather than determining the dress via weighing scales and measuring tapes. 
Looking for Wedding Dress Shops? Look no further, Vines of the Yarra Valley has you covered. 
Lean and rectangular
This body type is seen as a more athletic frame, with slim hips and shoulders and long legs. Usually, women with this body type are taller than most, with fewer curves like that of a smaller bust or narrow hips.
If you find yourself lacking in curves around the hips or bust, then don't feel like you have to hide your silhouette under ruffles of tulle and taffeta to compensate for lack of volume. However, a classic yet subtle A-line frame will give you the illusion of curves, with a flowing skirt and enhanced waistline. So too will an accentuated neckline, such as a cowl neck or a sweetheart strapless bust. Both these wedding dress accents will fit around your frame comfortably, enough to enhance the areas they sit on, such as your hips and bust.
Alternatively, however, this is your chance to wear a daringly designed dress if you so choose. Due to the naturally slim and lean looking frame that comes with this body type, you can afford to pick a dress that is fully adorned in either lace or embroidery, as your frame will be able to hold such detail without being overly dramatic. This is your chance to use and flatter your body type rather than hide it away.
Petite brides should avoid overwhelming their small frame. Choose airy sheaths and structured trumpet styles over big, frothy ball gowns. A form-fitting shell underneath a gossamer tulle skirt is the perfect way to wear a more voluminous silhouette. For petite brides, simple reigns supreme, and this chic silk crepe number is minimalism at its best. The substantial straps on this plunging V-neckline gown draw the eye upward elongating your frame. An empire waistline is a great style for petite figures. It creates the illusion of long legs.
A dropped-waist or mermaid silhouette isn't off-limits. Just opt for slim, more structured skirts over wide, poofy ones. When done right, high-low hemlines can be an asset, and may even make your legs look longer. Skip 3D accents — like luxe blooms — in favour of intricate embroidery, light beading and one-dimensional appliques for design details that won't overwhelm. This trumpet gown with draped lace ruffle and tulle skirt feels ball-gown-grand, while still maintaining the lengthening lines of a sheath. 
You have a boyish figure since the fullness of the dress will make you look curvier. It's also great for pear-shaped brides since it defines the waist and the skirt skims over the hips. If you're busty, you'll love how much it balances you out. 
The intricate embellishments on this ball gown are totally stunning, as is the universally flattering off-the-shoulder neckline. The skirt is full - but not too full - so even the most petite bride can walk down the aisle with confidence.
Create a sexy silhouette with a fit-and-flare or slimming A-line.

Work with angles: a unique neckline, swirls of beading and embellishments, and a tiered skirt to add visual interest to your gown.

Show off those toned arms and shoulders with a halter top or strapless style.

Choose something pretty but not too showy to find the perfect wedding dress for your body type.

To play up your height, create an air of statuesque beauty with an elegant sheath wedding gown.

If you want to downplay your height, stay clear of empire waists and opt for ball gowns with low waists.

If your shoulders, bust and hips are roughly the same sizes and your waist isn't much smaller, then you've got a straight or an athletic body type.

Hourglass
This is the type of body shape where women will have a very full, curvy silhouette both on top and on the bottom and have a smaller waist. They will have wide hips, a full bust and usually, due to the two upper and bottom halves being large she will have a smaller waist. These body types are considered rather voluptuous, with women having full figures and dipping curves.
Choosing a mermaid gown is a perfect way to celebrate your curves. If you have an hourglass figure, this type of dress follows the natural and feminine contour of your chest, waist, hips, and thighs before flaring out below your knees. Some brides feel like they should hide their curves with a less form-fitting dress, but the extra volume may hide their beautiful figures. We also recommend trying on a mermaid dress when you go shopping even if you don't have defined curves because this dress can accentuate your waist and give the illusion of an hourglass figure. 
Any bride who chooses a mermaid or trumpet wedding dress will achieve that sultry, uber-romantic effect. Hourglass-shaped brides love the way this silhouette adds a dash of drama and totally flatters the figure. Straight and narrow brides, rest assured, the shape of this style will create enviable curves as well!
When brides think of mermaid or trumpet silhouettes, their minds often picture a beach wedding. While this makes sense (and they are the perfect pick for summer weddings) add lace sleeves, and you have the most beautiful gown for a fall or winter wedding.
If your shoulders, bust and hips are roughly the same sizes, but your waist is at least 25% smaller than your hips then you've got an hourglass body type
Choose a corset and mermaid wedding gown that accents and flatters your natural curves. A fit-and-flare wedding dress is also a good option.

If a ballgown strikes your fancy, opt for a structured bodice and full skirt to keep the flattering shape of your curves.

Work your womanly curves in a bodycon bridal gown or hide your hips in a big ball gown — either way, your gown should show off your trim midsection.
Apple
Typically, this body shape is often referred to as the "apple" because the silhouette is more substantial on top with a large bust and holds more volume than the lower half. Women who fit under the apple shape category will usually have most of their weight up top.
The perfect type of wedding dresses for these body types are those with accentuated waistlines and of course, the ever-reliable A-line gown. The emphasis placed on the lower half of the silhouette with an A-line flowing skirt will create a balance on top, giving you an overall flattering and even silhouette.
Alternatively, of course, you may not want your bust to be displayed on your wedding day. There are many different wedding dress options to suit those tastes, such as a high neckline. If you are choosing to cover your upper half fully, you will still need to take into account the priority of balance in your silhouette. A covered bust can often look twice as big and noticeable if it is not done properly. To create that much-needed symmetry for your upper half, pair a high neck with long sleeves. That way, the sleeves will create a balance with your top half and flatter your silhouette in a dress that you feel secure and beautiful in.
Struggling to find your perfect gown? Check out our extensive list of Wedding Dress Shops in Melbourne

Pear
With the same principles behind this body type as that of the apple, the pear shape holds most of its volume on the hips or legs, with a narrow waist and full hips. The perfect dress type for girls with a pear shape will be the asymmetrical types. An asymmetrical dress is a wedding dress that will have more emphasis and shape on one part than the other, like a draped waist or a ruffled skirt. These typically have either a trailing ruffle layer skirt that cascades diagonally down the dress, or a one-shoulder strap bodice. 
These types of structural dimensions on a wedding dress create the illusion of proportional balance. Similarly, if you don't like the idea of an organza gown with ruffles, you don't have to go for the large silhouette. There are also options for you to choose a slimmer, straighter outline on your dress while keeping a flattering and comfortable figure. A dress with a detailed neckline and bodice will flatter your upper half, while an ethereal flowing column skirt will flatter your hips perfectly without drawing attention to the shape or size.
Women with a pear-shaped body have a smaller chest and shoulders and wider hips and thighs. To balance out this type of figure, draw attention to your shoulders. One easy way to pull eyes upward is with a high neckline. An illusion neckline with a sheer fabric overlay extending from the bust to the collar looks elegant, while a halter top can be trendy. For a romantic and classic look, you can't go wrong with an off-the-shoulder dress. If your hips are wider than your shoulders and bust, then you've got a pear body type.
If you want to draw attention away from your waist and hips, wear an A-line or ball gown silhouette. These classic styles look great on almost all body types, but they look best on pear-shaped figures! Opt for an embellished or detailed bodice to accentuate your chest and waistline.If you are a bride who wants to flaunt her bottom assets, choose a gown that is fitted around the hips.
Petite
Usually, women with petite frames are those who are shorter than average in height and will have quite a narrow and small body shape.
The best form-flattering wedding dresses for women with a smaller frame are those that boast illusion necklines and sheathed light fabric gowns that will billow, flattering around your frame rather than overcrowding it. In the case of smaller brides, it's always a matter of the simpler, the better. Anything with a simple, structured lining will enhance and flatter your frame, without overwhelming it. An empire waistline would be perfect, by bringing the eye to rest just below your bust, making your legs appear longer.
However, you don't have to go slim and straight because we said so. If your heart is set on walking down the aisle in that flowing ball gown, then there are certain styles you can find to flatter a smaller frame. Those with an elongated waistline usually go against smaller girls, but if it's paired with a detailed neckline and a wide flowing skirt, then the balance between the length of the waist and the volume both on the skirt and across the bust will fit your frame perfectly.
If you're in the 5'4″-and-under club, the letters A and V are your best friends. A-line dresses cinch at the waist and flare out, but not quite as much as a ball gown. While A-line dresses are flattering on nearly every body type, they especially complement smaller frames by defining your waist and bust. If you're on the shorter side (curves or not), a V-neck can add height to your figure by creating the illusion of a longer torso. Don't worry if you have a smaller bust; silicone cups, which are stitched into many dresses, will help your chest look full and natural.
Make your arms look longer by wearing half- and three-quarter-length sleeves.

Avoid ballgowns, which can overwhelm a smaller frame, and certain mermaid styles, which can make your torso appear shorter.

Elongate your frame with a natural-waisted gown like an A-line or fit-and-flare to avoid looking "scrunched up" or bottom-heavy.
Curvy/plus size
These are the usual body types where women will have that extra bit of curves on their body, such as a full bust, full hips and be slightly more filled out in the middle than that of either the apple or the pear. This is the body type for full, rounded, curvy women. We have compiled a list of Melbourne Wedding Dress Shops to make the search as easy as possible for your perfect gown.
A structured bodice here will always give the illusion of sleekness and control for anyone worried about their midriffs. Similarly, an A-line dress will add balance to those with a wider frame. A halter neck or scoop neckline will add definition and shape to your shoulders while flattering and enhancing the bust, and also pulling in the upper half of the bodice to define the waist.
Don't be tempted to hide your shape on your day or be afraid to show off what you have. Try going for something that will both flatter your shape and at the same time have you feeling relaxed and secure. We just love plenty of shoulder details and dramatic waists when it comes to women with curves, and don't be afraid to go for a column sheath silhouette as long as it has plenty of detail up top. Remember, anything you feel great in will make you look even better on the outside, so focus on finding the perfect dress that will keep a smile on your face all day long. If you're looking for inspiration for your dream dress, make sure you check out our dress gallery.
It's easy to feel like Cinderella in the perfect ball gown. If you're a tall bride, why not embrace your height and feel like you're in a fairytale with this dramatic style of a wedding dress? A ballgown may overwhelm shorter frames, but taller women can wear ball gowns with confidence. Ball Gowns feature a fitted bodice, sometimes complete with a corset back, and a full, layered skirt that flares out dramatically. These wedding gowns cinch the waist in the most sophisticated way. The timeless silhouette is perfect for brides looking for that added drama on their wedding day.
Frequently Asked Questions About Wedding Dress
Here's what you need to know about wedding dress shapes and silhouettes.
Ball gown wedding dress. 
Mermaid wedding dress. 
Trumpet wedding dress. 
Sheath wedding dress. 
A-line wedding dress. 
Tea-length wedding dress. 
Fit-and-flare wedding dress. 
Column wedding dress.
New South Wales couples are willing to fork out the most for their floral arrangements, sitting at an average of $1,710 for their wedding flowers. Western Australian and South Australian couples are willing to pay a similar amount - $1,465 and $1,420 respectively. ~ EasyWeddings
Classic wedding dresses are designed to be timeless and come in tried and true silhouettes. A classic wedding dress isn't typically ornate or trendy. Rest assured, classic does not translate to boring. Rather, it simply means relying on tried-and-true silhouettes, necklines, textures, and embellishments.
For instance, a satin ribbon tied around the waistline or an artful bow in the back of the dress is the unique embellishment that can take a simple wedding dress to new heights of elegance without being too much. Lace dresses are time and again thought of as timeless.
Your wedding dress serves as a reminder for that special day, the day of your dreams. Many brides will want to keep their wedding dress either as a token of remembrance to their special day or to give to their children or grandchildren as a family heirloom so that they can wear it on their own special day.