Delicate white florals, plenty of lush greenery, light linens, and minimal decor: These tried and true wedding details will never go out of style. And if you're a bride who prefers timelessness over trends, we suggest planning your ceremony and reception in a classic wedding style. You won't have to worry about photos looking dated: When you and your partner look back on your wedding photos decades from now, you'll still be madly in love with these enduring wedding ideas.
If you're on the fence about whether or not to go classic for your big day, first compare your likes and dislikes to that of popular nuptial styles and themes, such as bohemian, modern, and rustic. If these beloved, popular themes are just not your cup of tea, then a classic wedding is probably the ideal choice for you and your big day. Often a more formal celebration, a classic wedding frequently features beautiful green and white florals, refined colour schemes, plenty of clean lines, and sophisticated elegance. Translation: Total. Bridal. Bliss.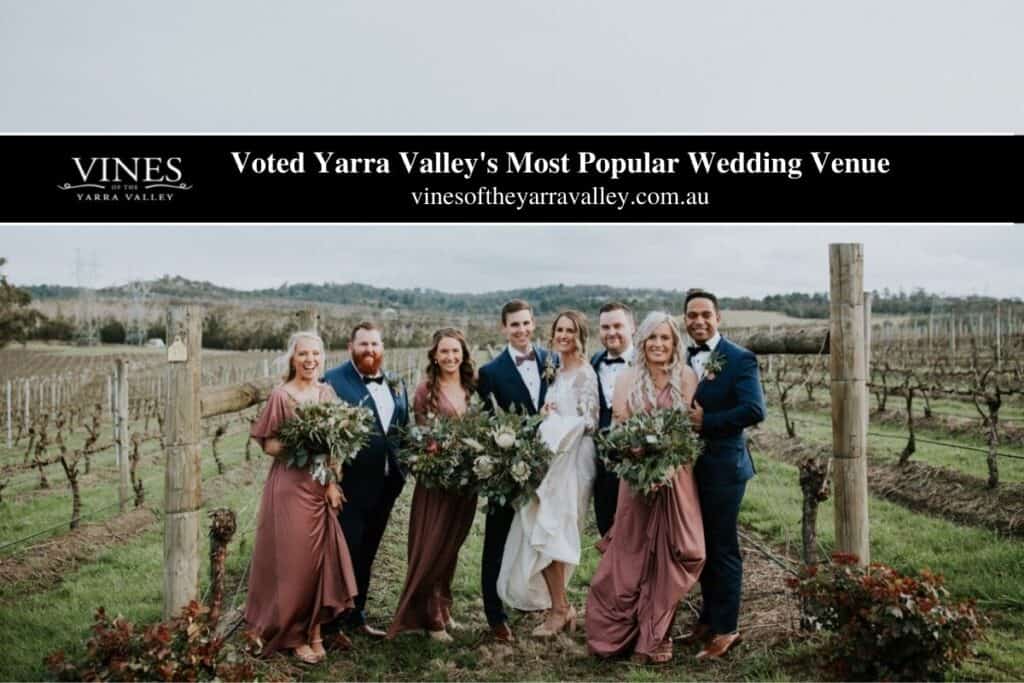 There are plenty of ways to incorporate a classic wedding theme into your big day. For wedding invitations, opt for romantic calligraphy. At the ceremony, you and your about-to-be spouse can recite more traditional wedding vows to add formality to the whole affair. Dance the night away to classic wedding songs, like Etta James's "At Last." And after dinner, dine on towering tiers of white buttercream—a popular feature of wedding cakes going way back.
If you're looking to create an event that's luxurious, chic, and timeless, then a classic wedding theme is the way to go. Forget the latest wedding decor trends — this style is all about using elements that will stand the test of time, from soft colour palettes to monogrammed stationery, formal attire, and lots of bubbly, natch. We're here to help you ace this elegant aesthetic with our handy guide, which breaks down everything you need to know about classic wedding style from start to finish. 
For more examples of this elegant aesthetic, we asked the experts for their favourite classic wedding ideas that'll never go out of style.
Looking for a classic-themed wedding venue? Check out our list of best wedding venues in Melbourne.
Venue
With the right decor, you can make a classic wedding theme work for almost any type of venue, but the most suitable types are country clubs, hotels, estates, ballrooms, and banquet halls. These venues are generally traditional and sophisticated, to begin with, which will ultimately eliminate the need for you to transform the space. 
If you prefer an outdoor venue, consider a European-style garden, formal courtyard, or a fancy estate (a castle, perhaps?). Try to avoid anything that's overly rustic or rugged. For a unique spin on classic wedding style, host your nuptials at a museum, conservatory, or other space that features elegant decor. 
Season
The great thing about a classic wedding theme is that it's always in style — and in season. As long as you stick to the basic concept of classic style, this aesthetic is versatile enough to work year-round. You can incorporate seasonal accents through your floral arrangements, stationery, and attire if you'd like.
Colour Palette
Utilising a neutral wedding colour palette is an easy way to enhance both your venue and wedding design, no matter where you're saying your I do's. "For this wedding, we brought the indoors outside and transformed the Lommel Lawn to a sophisticated yet rustic dinner party setting with long statement dinner tables, plush seating, and outdoor lantern lights to set the mood," says Janina Pineiro, weddings and events sales manager at Calistoga Ranch. The couple chose a neutral colour palette which paired well with both the site and aesthetic.
For this style, you'll want to choose wedding colours that are cohesive and refined. Typically, this means staying away from anything that is too vibrant or neon, but that doesn't mean your colour palette has to be boring! 
First, take a look at your venue's existing decor (the wallpaper, carpet, lighting fixtures, etc.). If there are any prominent colours, try to incorporate them into your palette for a look that won't clash with your surroundings on the big day. 
Neutrals are always a great starting point for a classic wedding theme. Gray, black, white, ivory and beige can be paired with other colours to create an eye-catching combination — or you can skip the accent hues and go for an all-neutral wedding colour palette instead. Incorporate depth by using a variety of textures and metallics, or add drama with colours such as red, blue, coral, emerald, or burgundy. 
You can also switch up your colour palette based on your wedding season. In the winter, opt for metallics and darker colours, like gold, silver, navy blue, and black. During the spring and summer, pastels are always a fresh option. We love blush, French blue, sage green, lavender, butter yellow, and peach.
Stationery
In general, stationery for classic weddings should be traditional and formal. You can personalise your invitation suite by adding your wedding monogram (a must-have for any classic wedding), stripes, foil, letterpress script, or laser-cut filigrees. Finish the invitation suite with custom hand-calligraphed addresses for a regal touch.
Lots of brides today are having fun with their escort displays, but tasteful calligraphed escort cards (as well as invitations and other stationery) will always be in style. "Choose a traditional style like Copperplate or Spencerian, and be sure to follow etiquette guidelines in addressing them properly," advises Laurie Arons, founder of Laurie Arons Special Events. Present your calligraphed escort cards on a gold tray or antique piece to help them stand out.
Decor
A simple setting is sometimes the best background for a ceremony site, says Jeanann Wilkinson, owner of J Wilkinson Co. "This way, you're able to focus on the nuptials of the couple," she explains. Minimal draping and a sleek altar are all you need to achieve a classic wedding ceremony setting.
While it can be fun to include all the latest trends on your big day, the last thing you want is to look back at your wedding photos in a few decades and wonder what you were thinking. When it comes to choosing classic wedding decor, ask yourself first, "Will this still look relevant in 20, 30, or 40 years?" If you're not sure, then you might want to pass.
Look for pieces that are inherently classic, such as fine china, candelabras, votives, chair sashes, and luxe table linens. You should also keep the decor relatively understated, and skip anything too flashy or extravagant. That being said, classic wedding decor doesn't have to be dull. Spruce up ordinary banquet tables with sequined runners, swap traditional Chiavari chairs for an upholstered style, or drape fabric swags throughout your venue. Ultimately, you should aim to achieve a vibe that is chic, elegant, and sophisticated.
Avoid mix-and-match elements, which will look too eclectic for a classic wedding. Instead, stick with two or three colours and use the same types of accents (pearl strands, lace, rhinestones, etc.) throughout the wedding to create a cohesive, well-planned effect.
If you're going for romance and incorporating candles, keep in mind that volume will play a big part in creating your overall look. The more candles, the better! But check that your venue allows real candles and allows them to be lit! You can also include personalised candle labels to add an extra touch of cuteness to your candle. Consider having wedding insurance to cover any potential accidents, or hazards lighting candles may cause.
Incorporate candles into your ceremony and also your reception venue to add romance and drama!
We have compiled a list of wedding stylists and decorators in Victoria to help you with your selection.
Flowers
When it comes to wedding flowers, you can't get more classic than roses (learn all about the types of roses here). We love roses for their timeless, romantic appeal and the fact that they're available year-round. Not only do they smell oh-so-pretty, but roses come in dozens of different sizes, colours, and varieties. Peonies are also quintessentially classic, although they're only in-season for a short time each year, so you can expect them to be more expensive than roses and most other wedding flowers as a result. Hydrangeas, phalaenopsis orchids, stephanotis, ranunculuses, and anemones are all great floral options for classic weddings as well.
If you're carrying a bouquet, avoid anything too trendy, like oversized arrangements or an abundance of loose greenery. Instead, have your florist design a more symmetrical bouquet that sticks with a few types of flowers and accents. Finish the bouquet with satin ribbons, lace, or a sparkling brooch for a personal touch. 
Don't forget about your ceremony space! Floral arches look beautiful at the altar, or you can line the aisle with flower petals for a romantic effect. Just be sure you don't go overboard with the floral decor—too much will take the focus away from you and your S.O.
Reception centrepieces should be relatively uniform, although you can add visual interest by alternating between tall and short arrangements on each table. It's also important to choose the proper centrepiece vessels. Anything too informal or distracting can take away from the actual flowers and change the look of your centrepieces. A few of our favourite options for classic weddings are glass cylinder vases, rose bowls, and candelabras.
The easiest way to set a romantic tone for your big day is by choosing the right type of florals to incorporate into your day and the right volume.
Roses or Peonies are the flowers of choice for creating a romantic ambience. Whites and Creams will create the fairy tale look you're going for. An alternative to these two favourites is tulips. Tulips will still create the romantic look you're going for but also allow you to add a little bit of creativity to your big day.
Remember; plan your budget well as flowers can be costly! One tip is to explore buying flowers that are in the season already. This could end up saving you lots of money. Take steps to identify a good budget planner to help you prioritise costs and keep your costs down.
For an extensive list of wedding florists in Melbourne, check out our blog.
Attire
Depending on the formality of your venue, you should expect the dress code to be on the fancier side. Ballrooms and country clubs are more likely to require black-tie, while you might have the option to be more information at a garden, museum or vineyard wedding.
A ball gown is a perfect option for brides who want that traditional classic look. Choose a minimal satin gown, or go for something more glamorous with tulle, beaded embroidery or intricate lace details. If a ball gown silhouette isn't for you, fitted gowns and sheath gowns are equally classic alternatives—Accessorise with pearl jewellery (so timeless!), understated shoes, and a polished hairstyle. Finish your bridal look with a sash that's tied in a neat bow around your waist.
Cake and Dessert
Carry out your classic reception style with a cake that exemplifies elegance. "This minimalist, five-tiered cake adorned with vines of delicate white florals was the perfect complement to the couple's classic wedding style," says Danielle Elder, founder of Classic Events. You can still achieve an opulent display without overdoing it on overtly trendy decorations.
It wouldn't be a classic wedding without a traditional wedding cake. You can keep it simple with just the frosting and a topper, or you can ask your baker to add subtle decorative accents. Hand-piped icing, Swiss dots, monograms, and fresh flowers are just a few of our favourites. Fondant icing will give your wedding cake the cleanest look, but buttercream icing is oh-so-chic when paired with a few subtle flowers. 
If the venue requires a black-tie dress code, men will need to wear tuxedos. For more casual attire, stick with a suit in a darker colour, although don't feel limited to the standard black. Navy blue and charcoal grey are both classics with a twist.
Classic Romance wedding styles if done well, will create a timeless wedding that won't look dated 50 years from now. A classic romance wedding has plenty of flowers and usually a soft colour palette. Elegant touches of gold and plenty of candlelight will also add to this particular wedding style. A beautiful bride in a gorgeous gown and a sophisticated white wedding cake to match will set the right mood.
This style has lots of white draping and touches of colour with high-end pieces which will create the overall feel of elegance. Couples are always wanting to take the theme one step further and adding more personal pieces that make the day special for them. Items like elaborate mirrors with custom decals for seating plans, welcome signs and beverage lists as well as white dance floors with custom decals, just to name a few.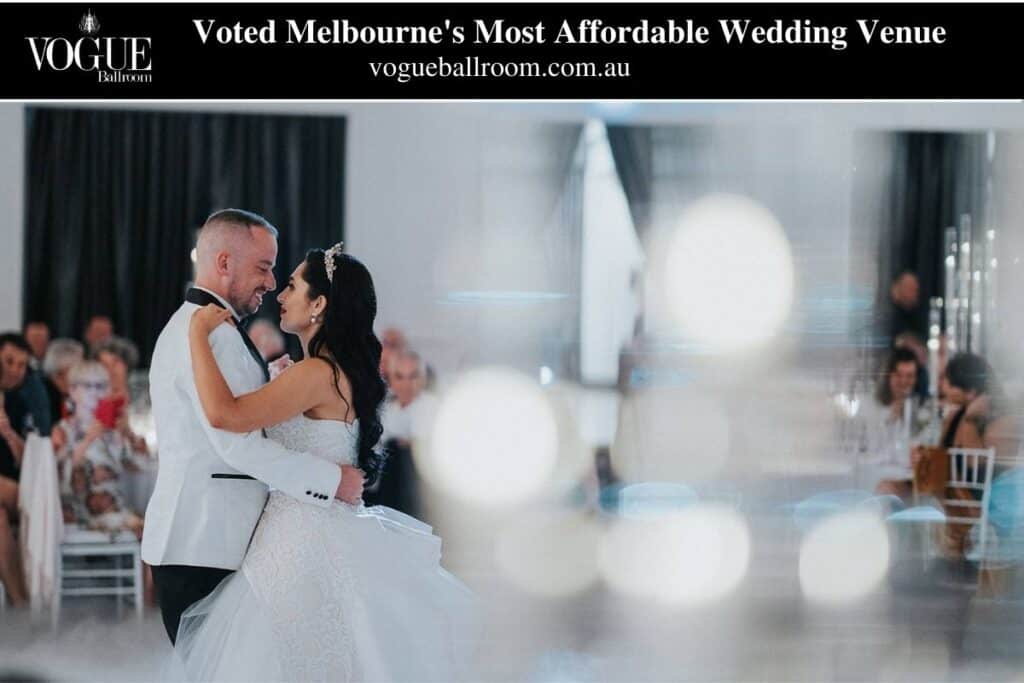 A classic wedding theme allows plenty of options for bonbonniere. The simplest way to impress your guests is to give them delicious edible favours such as chocolate bars, candies or cupcakes presented in gorgeous packaging. Weddingstar's cute Transparent Chair Favour Boxes creatively showcases the tasty treat! Add personalised ribbon, box wrap or favour tag for that perfect finishing touch. You could also pack your gift in Weddingstar's white linen drawstring favour bags if you are looking for a simple and elegant solution. Decorative candles are also a lovely bonbonniere choice, and one of our favourite ones is Weddingstar's elegant lace wedding cake candle which comes with a gorgeous clear box with a little pink ribbon attached.
Frequently Asked Questions About Wedding Themes
We've rounded up theme ideas for any wedding style.
Romantic. Photo by JFK Imagen. 
Alternative. Photo by Sarah Falugo. 
Vintage. Photo by Unique Lapin.
Whimsical. Photo by Sasithon Photography. 
Modern. 
Rustic. 
Garden Party/Casual. 
Bohemian.
Having a style or a theme helps you choose the story you're going to tell. Plus, having a clear wedding theme idea or style will guide subsequent planning decisions about colors, decorations, entertainment and food. But beyond that, a wedding aesthetic will dictate what your big day feels like for loved ones.
Delicate white florals, plenty of lush greenery, light linens, and minimal decor: These tried and true wedding details will never go out of style. And if you're a couple that prefers timelessness over trends, we suggest planning your ceremony and reception in a classic wedding style.
It's best to stick with a colour palette that includes natural hues so your other décor and flowers don't clash with each other. For example, simple white flowers will complement bright decorations whereas bold ones will just be overkill.
Unfortunately, themed weddings are also incredibly difficult to pull off elegantly. Many themed weddings turn out looking tacky and not elegant or classy at all. That happens when there is too much focus on the theme and not enough attention on planning the wedding.