After the groomsmen and bridesmaids make their way down the aisle, your littlest wedding attendants, the ring bearer and flower girl, make their debut. While often one of the most aww-inducing parts of the ceremony, there is also an opportunity for some mishaps given the ring bearer's young age. Learn about what's expected of your ring bearer and what you can do to make sure his part goes smoothly.
Wondering what the scoop is on those cute little kids in the wedding party? Young boys can play two main roles: ring bearer and page. Pages help the bride with an extra-long train, while ring bearers bring the wedding rings (or fakes that look like the wedding rings) to the altar.
A ring bearer is usually a young boy between the ages of 4 and 8 who has a special connection to the bride and groom. He may be related to them or just be a family friend. His role is to carry the rings down the aisle to the couple. Usually, the rings are tied to a pillow and then the ring bearer carries this pillow down the aisle. While a ring bearer is a traditional part of a wedding ceremony, you may opt not to have one. If you go this route, the best man traditionally carries the rings in his pocket.
Vines of the Yarra Valley has proven itself to be an iconic wedding venue and function centre in Melbourne. Book today so you don't miss out.
How to Choose a Ring Bearer?
Look for a responsible young man who is important in your life and will take his role seriously. If you are having trouble choosing between two children, there's no reason why you can't have two ring bearers. Give them each a ring to carry and send them down the aisle together. Or, if you're having a long train, one can act as a page boy (train bearer) instead. If the child you have in mind is very young, you may want him to be escorted down the aisle by a bridesmaid that he is close with to prevent any tears or stage fright. A ring bearer can also, of course, be a girl. You may want her to wear a dress that matches the flower girl's, or she can wear something completely different.
Preparing Your Ring Bearer
Buying a children's book about being a ring bearer is a smart move. Doing so will help him know what his role is and understand its importance. Seat his parents on the aisle, near the front so that he can see them when he walks down the aisle and during the ceremony itself. Ask a groomsman to be his "buddy" and make sure he uses the restroom before the ceremony. Avoid putting too much pressure on him by tying fake rings to the pillow (the best man can hold the real things), and wait to give him the pillow until right before he goes down the aisle. Most importantly, remember that the ring bearer is still just a child and mistakes or mishaps may happen. If you're the perfectionist type, choose an older ring bearer, or go without.
Looking to purchase your wedding rings? Check out our list of Wedding Ring Shops to help you choose. 
When the Ring Bearer Walks
When the ring bearer walks varies depending on local and religious customs. Typically, he walks down the aisle immediately before the flower girl, after the last bridesmaid. Decide the order based on what works best for your wedding party and the comfort of the ring bearer.
What a Ring Bearer Should Wear
Some people love the look of "mini-groomsmen," where the ring bearer wears a tiny tuxedo. Or, if you're dressing the flower girl in a white dress, rather than matching the bridesmaids, you may wish to find a white outfit for the ring bearer as well. For the littlest ring bearers, an Eton jacket with short pants is a classic look. If you're having a less formal wedding, the ring bearer may wear junior versions of the groomsmen's attire or something that coordinates and is age-appropriate. The ring bearer will hold a special ring pillow that can be found at many bridal stores or online.
Where to Find a Ring Bearer Suit or Outfit
If the groomsmen are renting tuxedos, the shop should have children's sizes available. You can find ring bearer suits at bridal shops, children's clothing stores, and department stores. Make sure you choose something relatively inexpensive since the ring bearer's parents typically pay for it. If you have your heart set something more pricey, it would be good manners to help pay for the outfit.
Figure out if you want kids at your wedding
Before choosing your ring bearer, it's important to decide if you're inviting children to your wedding at all—or if you'll only make exceptions for the wedding party. Inviting children to your wedding has its advantages (all the cuteness!), but it can also pose some potential issues, especially if the kids are babies or toddlers. Even if you ultimately decide on an adults-only wedding, you can still have a ring bearer and/or flower girl. 
Choose a ring bearer who is the appropriate age 
Traditionally, ring bearers should be between the ages of three and eight years old. Younger children are more likely to be shy or nervous at the wedding, even if they're normally outgoing—just as anyone would likely feel when walking through a room full of strangers. Older ring bearers may feel more comfortable letting their personality shine through, especially if you help them get excited about wearing a new outfit and doing an important job, like guarding the rings (or fake rings, if you're not willing to take any chances!).
Check out our post on Best Page Boy Wedding & Flower girl Dresses Attire Shops.
Create a list of potential ring bearers 
Sometimes, choosing your ring bearer is obvious: maybe you have your children, your siblings have children, or your best friend's son is always bursting to show you his new toys whenever you visit. But if you can't relate to any of the above, choosing your ring bearer can pose more of a challenge, so you might need to think outside the box. Are there older children in your family (i.e. pre-teenage) that could walk down the aisle as ushers or junior groomsmen instead? Or maybe all of the children in your family are girls—so rather than having six flower girls, you could designate three of them as ring bearers. Don't be afraid to break gender roles and age limitations! 
If you're having trouble deciding between two or more ring bearers, consider who has been in a wedding before and who hasn't. For example, if your friend's son has been the ring bearer in three weddings over the course of a year (because everyone in your group is getting married), consider asking another friend's child or one of your relatives if they'd like to be involved instead.
It's okay to have more than one ring bearer if you want
You can always include more than one ring bearer in your wedding party, even if they are different ages. Older children can pull little ones in a wagon, or one attendant can carry the rings while the other holds a sign. But if you're committed to selecting just one ring bearer, there are a few things that will help you make the final decision. Consider ages, personalities, and how well you know each potential ring bearer. Will your BFF's son be so shy that he hides under a pew? Will your nephew be hamming it up with funny faces knowing everyone is watching him? Think about the quirks and traits of the kids you know and how they might fit into your overall wedding vibe.
The parents will play an important role, too 
Your ring bearer will have his moment in the spotlight, but his parents will have a lot of behind-the-scenes work to do. They'll need to purchase his wedding attire (unless you offer to foot the bill), prepare their child for the big day, ensure good behaviour during the ceremony, handle meltdowns, and more. Before selecting someone to be your ring bearer, think about whether or not his parents would be willing to handle this responsibility—and when in doubt, don't be shy about asking them frankly. If the child's parents are already in the wedding party, it may be easier for them since they'll be part of your group all day long. You'll also want to consider whether or not the parents have other young children that need to be supervised, how soon they'll need to arrive before the festivities, and how to work around things like nap time or snack time.    
During the ceremony, your ring bearer's parent(s) should be seated along the aisle, ideally one or two rows back from the altar. They can encourage young ring bearers to walk in that direction and serve as a distraction among hundreds of guests. Once your ring bearer has reached the end of the aisle, we recommend allowing him to sit with a parent or family member rather than standing with the rest of the wedding party.  
Ask your ring bearer the right way
No matter what, you should always get permission from the parents before asking your ring bearer to be at the wedding. Once you have their approval, you can get as creative as you want when it comes to asking him to be in your wedding, whether that means surprising him with a new toy, a sweet card, or even his favourite candy. When speaking with the parents, remember to discuss outfit requirements, especially if you'd like them to pay.
Give other kids special jobs 
If there are kids in your life who are special to you but won't be able to participate in the actual wedding ceremony, consider giving them other duties, such as handing out programs, blowing bubbles, or shaking noisemakers after your first kiss. You can also surprise them with their flower crown, boutonniere, or corsage. 
How Do I Prepare My Ring Bearer?
Make sure that you brief your ring bearer near the day of the wedding so that they know what they have to do and when they're meant to walk down the aisle.
If a young guest is going to be your ring bearer, remember to reign back any potential bridezilla moments if they start misbehaving before or during the ceremony – they're only a child after all, and wedding hiccups do happen. However, as long as they understand the importance of their role and how much the day means to you and your partner, everything should be fine.
If you're having a rehearsal dinner, this is a great opportunity to have a run through the aisle walk so that the ring bearer knows what they are doing.
Finally, don't forget the most important part – the ring bearer pillow. Whether you opt for a traditional one in white or ivory or a quirky patterned one, make sure that the rings can be tied securely to the pillow and won't fall off.
How Will They Process?
If the flower girl and ring bearer are old enough to walk on their own, they should head down the aisle after the wedding party has entered, delivering the rings to the best man and tossing petals as they go. Not quite mobile? If mom or dad are in the wedding party, they can carry their kiddos during the processional, or you could have older kids escort the young ones on their long walk. A wagon decked out in flowers is always a good idea.
Are They Invited to the Party?
This is the most important question and one you should answer before you invite any kids to participate. If you have other kids at your wedding, then yes, the flower girl and ring bearer get an invite. Seat them with their parents, or arrange for a kids table with a babysitter, kid-friendly food, and fun activities. Don't worry about trying to squeeze the kids in at the head table, unless their parents are in the wedding party. They'll be much happier sitting with mom and dad, and your bridesmaids won't have to worry about soothing someone else's crying toddler. If your reception is adults only, work with the parents of the tots in question to help them find a local babysitter (and consider covering the cost yourself) and a spot to watch the kids, whether it's in their parent's hotel room or a nearby room at the venue.
Ceremony Duties
During the wedding ceremony, the ring bearer is expected to:
get in the processional line and walk down the aisle.

Carry a ceremonial pillow or other accessories (such as a fun sign). Faux rings are attached to the pillow rather than real ones.

Stand at the front for the initial words from the officiant; then he may be allowed to sit in the front pew with parents.

Walk to the back of the location in the recessional with the rest of the bridal party.

The receiving line after the ceremony does not usually include the ring bearer.
Reception Duties
If the day has been long for the child, he may not want to be announced at the reception. All parties should understand and accommodate this.
The ring bearer usually sits with his parents or grandparents in assigned spots at the front of the reception hall. However, if he is a little older or the child of one of the other attendants or couple, he may be seated at the head table.
During the dance, the ring bearer may want to cut a rug on his own or skip it entirely. Children aren't expected to participate, but let him know he's welcome to join.
Parents of young ring bearers may want to leave a reception before it is over. The couple and parents should discuss this before the wedding, so everyone is on the same page. However, parents should make an effort to offer a final congratulations before leaving.
How to Choose a Ring Bearer?
A number of factors come into play when selecting a ring bearer, both traditional and modern.
Age Range
Generally, etiquette expert Emily Post recommends ages 3 to 7 while Martha Stewart goes with ages 5 to 10. Of course, the couple can still decide to ask a child older or younger to serve as a ring bearer; they just may need to make certain accommodations. For example:
Babies, infants, and toddlers may need to be carried or escorted down the aisle by an adult attendant.

Older children can take on more responsibility, like standing for the entire service, rather than sitting with their parents.
Gender
Traditionally the ring bearer role was filled by a boy. This is not set in stone, however. If you would rather select a special young lady to serve in this role, that is perfectly fine. She could wear a dress with black accents (to resemble a tuxedo) or a similar dress to a flower girl's but just carry the ring cushion.
Relationship
Consider the relationship you have with the child's parents and the child. Children of the couple are usually given priority if they are not serving in other roles. Nephews, godchildren, and close personal friends are also options.
If your child was a ring bearer in a friend or family member's wedding, they might expect their children to serve the same role in your wedding. Don't feel obligated to ask, but if you won't be reciprocating, do consider asking the child to help in another important way (such as manning the guest book table).
Special Circumstances
While the ring bearer is a traditional role, you may encounter a few special circumstances. For example:
When there's more than one ring bearer, children can walk down the aisle in pairs. However, more than four total may be excessive depending on your wedding size.

Wedding Rings On Babys ToesBabies can be given an honorary ring bearer title in the program but not be expected to be held at the front of the church during the ceremony.

A beloved pet might be your dream choice. Make sure you clear this with the venue and only if the pet is well trained. A dog who follows commands and is used to a crowd is a good choice; a cat who hides from all visitors is probably going to be a problem.

Skipping the ring bearer is not unheard of and can eliminate hurt feelings if you simply cannot make the right choice.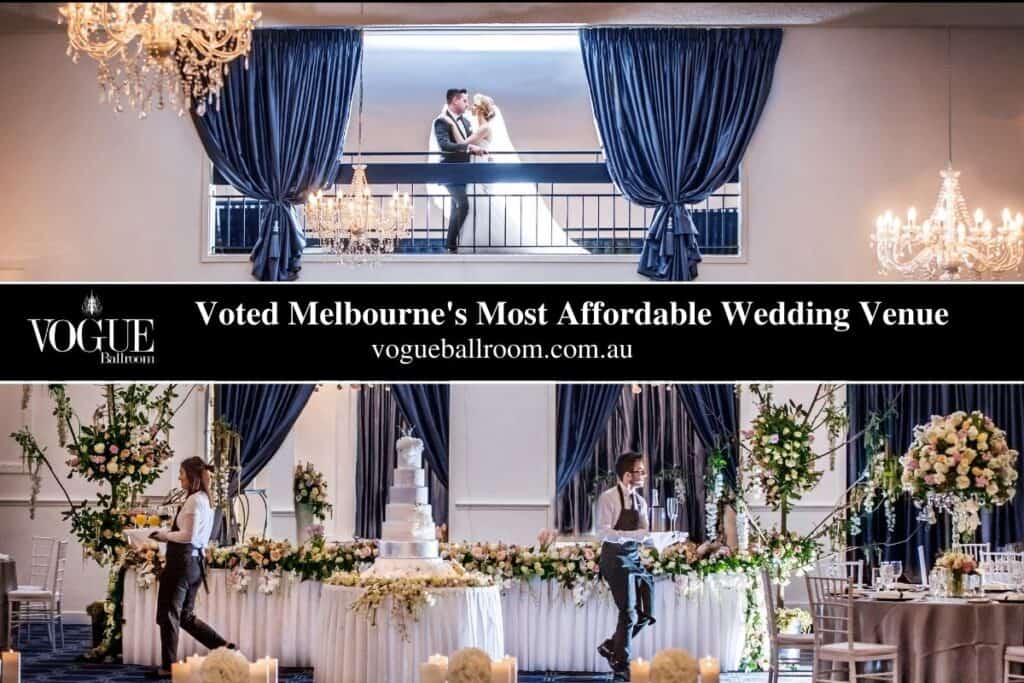 An Important Role
The ring bearer should understand his important place in the wedding party. Parents and the couple should help him feel comfortable, and his part will be successful.
You'll probably want to choose a young family member. Perhaps your first or second cousins already have children. You can also choose a godchild or a family friend. If you don't know any young boys, don't sweat it: Having a ring bearer is a great way to include young family members in your wedding ceremony, but a ring bearer isn't a necessity. In most cases, the best man will be holding the real rings anyhow.
Frequently Asked Questions About Wedding Ring Bearer
The ring bearer is a direct name for his role. That is to carry the ring down the aisle to the altar. It is a young male between the ages of five and ten. Any younger and you may have trouble having them pay attention or they may get fussy.
In a traditional ceremony, the ring keeper is the Best Man, and he holds the rings until called upon for the Ring Exchange in the wedding ceremony. But it doesn't have to be the Best Man; anything goes here. I've had couples choose one ring to go to the Best Man and the other to the Maid of Honour.
Typically the ring bearer is the nephew of the bride or groom, or the child of the maid of honour, best man, or another close friend.
One of the most adorable parts of any wedding is the charming duo of a flower girl and ring bearer. Typically the age range most appropriate for a ring bearer or flower girl falls between ages 4 to 10 years old. However, weddings today showcase toddlers and even infants in these distinguished roles.
The ring bearer carries fake rings. Yes, you'll surprisingly be using decoy rings for the ring bearer to carry down the aisle. The Best Man should hold onto the REAL rings in his pocket.