Weddings are huge events in most cultures, but Indian weddings take this to a whole new level. With celebrations going on for days and guest lists that dwarf those of western weddings, if you are lucky enough to be invited to an Indian wedding, you are in for quite an experience.
If you've received an invitation to a traditional Indian or multicultural fusion wedding, you're probably wondering what outfits are appropriate for guests. Choosing what to wear to an Indian wedding is an important task, but it doesn't have to be stressful. Indian weddings are known for their extravagance, tradition and celebration of love. As a guest, you'll get to immerse yourself in the culture for a day (or three). 
When picking out your Indian wedding guest attire, colour is an important factor to keep in mind. "The essential part of the dress code for an Indian wedding is to definitely wear colour," says Shawna Gohel, editor-in-chief of Maharani Weddings. "Bright, festive colour is always in style for an Indian wedding no matter what the season or venue. We like to stick to pastels during the daytime and jewel tones at night," she advises. 
Given the celebratory nature of Indian weddings, bright hues are encouraged—though some are traditionally off-limits. "Guests should try to avoid wearing red since the bride typically wears red," explains Nilima Patel, owner of Crimson Bleu Events. "Guests can wear any other colour except for black. It's definitely not a colour you should wear at an Indian wedding." 
Before shopping, guests are encouraged to familiarize themselves with Indian fashion terminology. Lehengas and sarees are the most common options for women. A lehenga is a two-piece outfit that includes a top (usually cropped) with a full, high-waisted skirt. A saree is a long piece of fabric, often made of silk, that's used to wrap around the body. Men are encouraged to wear a sherwani, which is a long coat-like top. "Traditional weddings can be broken up into different categories and different regions in India," says Patel. "Say if the family is from the west side of India, then they have a different attire that the women wear, which is traditionally a saree. If they are from the state of Punjab, then they traditionally wear Punjabi suits [a three-piece outfit] or a lehenga. South Indian wedding guests typically wear a saree." 
However, it's important to note that traditional dress is not always a requirement. While guests should always look for specific dress code requirements on the couple's invitation or wedding website, alternative outfits can be appropriate as well. "We see a lot of women, especially at fusion weddings, wearing a pantsuit or something that is very comfortable or flowy and may not be the traditional dress," says Emily Truax, director of marketing at Château Élan, a resort in Georgia that frequently hosts traditional and fusion Indian weddings. 
So, if you are a westerner with an Indian wedding invite, you're probably wondering what you are going to wear – let us help you decide.
Prepare for multiple ceremonies and events.
Indian weddings generally consist of many events that take place over the course of two or three days — and the wedding ceremony (or ceremonies) is only one component. At a minimum, your Indian-American friends or relatives will probably have a traditional Indian ceremony that represents the faith of their family back home, likely Sikh, Hindu or Muslim. In addition, lots of couples who grew up in the States will want to also have an Americanized ceremony that will look and feel pretty familiar. Be sure to have attire for at least these two ceremonies.
Check out our post on What foods should be served at an Indian wedding?
Consider classic Indian garb.
For the traditional ceremony, one option for what to wear to an Indian wedding as a guest in traditional Indian clothes. For women, that's usually a colourful saree, which is an elaborately tied drape of fabric that normally covers from the shoulders to the ankles. Extra fabric is normally left free and can be used to cover your head during the religious ceremony. Men's wedding attire is normally a long-sleeved tunic and pants. Both men and women's clothes come in dazzling, highly saturated colours with lots of patterns and prints. If you live in an area with a large Indian-American population, try a local Indian (or Pakistani or Nepalese) bazaar or market, which will likely also sell clothing. Whatever you do, don't nag the bride or the groom about attire! Trust us, and they're swamped with other questions, so try to navigate this part on your own.
Choose Bright Colours
Whether you opt for a traditional Indian or a western outfit, one of the most important things is making sure you wear something colourful and bright. There are some colours that are best to avoid. These include black and white, as these colours are often associated with funerals in Indian culture. It's also best to avoid wearing red if you are a woman as this is the colour often worn by brides.
Be respectful by wearing colour and covering your head.
While Western society regards the colour white as a symbol of purity, it's actually associated with funerals in South Asia, so it won't show up in this shade. Not to mention wearing white at a wedding is never a good idea! Black is also viewed as inauspicious for Hindu ceremonies, so this colour should also be avoided. Just about every other colour of the rainbow is fully acceptable for guests, however.
Both men and women will also want to be sure to bring something to cover their heads during the ceremony, especially if the wedding will be Sikh or Hindu. Women wearing a saree can use their drape fabric or bring a scarf. Men can bring a handkerchief to cover their heads for the ceremony. If the ceremony takes place in a house of worship, you may also have to take off your shoes before entering, so be prepared for this possibility as well.
Ladies and gentlemen should cover-up.
Traditional Indian wedding wear covers the shoulders, legs and sometimes all of the arms as well, so if you're not going for Indian clothes, be sure your Western clothes cover about the same surface area. Cleavage, dresses that don't cover the knee or clothing that clings to your body is not acceptable for what to wear to an Indian wedding as a guest. For guys, long shirts and long pants are the most appropriate.
Dressing conservatively is important, especially for religious ceremonies. "Depending on the type of religious wedding ceremony you are attending, the dress code will vary," she says. "Some ceremonies will require covered shoulders and maybe your head, and others will not. Typically the more traditional the venue—where the ceremony occurs in a mosque or temple—the more conservative the dress code." 
The kind of ceremony can help dictate how conservative the dress code is. "If [the couple is] having a Sikh ceremony, women and men are encouraged to attend the ceremony with their heads covered," Patel shares. "If it's a traditional Hindu ceremony, then women can typically wear sarees or a pantsuit outfit. The reception tends to be a bit more lenient because you're there to celebrate and you want to be comfortable. Being comfortable is the most important thing at these weddings because it's easier to move around."
Struggling to find your perfect gown? Check out our extensive list of Wedding Dress Shops in Melbourne.
Choose Something Comfortable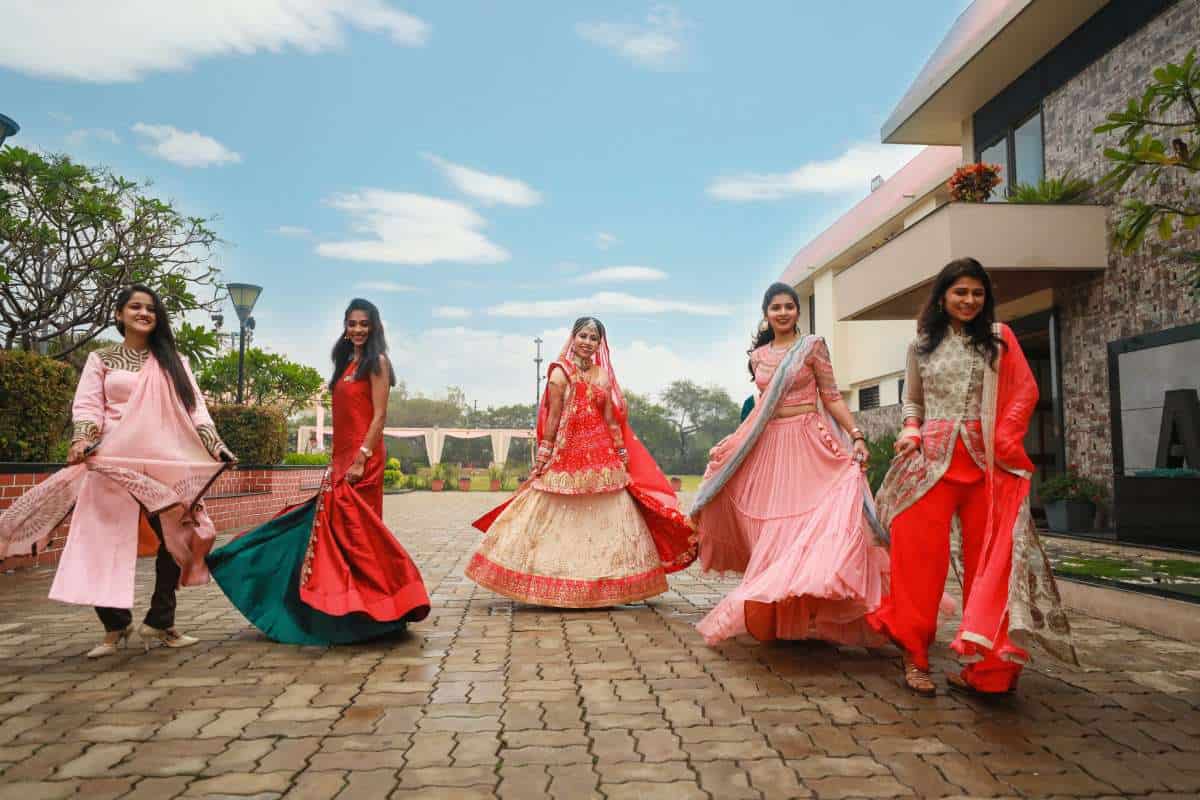 Indian weddings tend to be a lot longer than western weddings, and there will be plenty of food and celebrations so it's important that you choose an outfit that you will be comfortable in. You may want to avoid wearing anything too tight, so you can truly enjoy yourself and feel comfortable throughout the entire wedding celebrations.
If you're with the groom, this is especially important. During the Baraat, the groom's friends and family perform a processional dance to meet the bride's side, so you'll be on your feet. For Sikh weddings, guests sit on the floor, so you'll want to be sure that your attire isn't too binding or too short to allow you to sit cross-legged for an extended period of time.
Beyond having to walk or sit, if this is your first Indian wedding, you may be surprised at the length of the actual ceremony, which is about two to three hours, so wear something you won't be aching to get out of. You can also consider wearing something simpler for the ceremony and jazzing it up for the reception, as it's common for guests at Indian weddings to do an outfit change.
Make Sure to Accessorise
At Indian weddings, you can expect to see plenty of fantastic accessories worn by guests and the wedding party. Try adding bangles, ornate necklaces and earrings to your outfit, and you are sure to fit in with the other guests.
The final step is to add an accessory (or two). "Accessorizing is always key, especially with bracelets," Patel says. "We love to wear bracelets to match every outfit that we have. With jewellery, I always advise guests to get a piece that they can wear with other outfits too, so you're utilizing it a few times throughout the year." 
Even if you don't choose Indian clothes, bring out your best jewellery and body adornments for an Indian wedding. For women, this could include a bindi, an ornate sticker on your forehead. "I think there is a myth that if you wear a bindi that other Indian people will be offended," said Tejel Patel of Ambiance by Tejel in Santa Clara, California. "We love to see other cultures taking ours on."
Beyond that, get colourful and metallic with gold bangles, headpieces, bright purses and dazzling jewellery.
Where to shop for Indian wedding guest attire?
Shopping for traditional wedding attire is often easiest at local boutiques. But to get inspired, it's best to start online. "Instagram is a great tool for looking for different brands," says designer Sunaina Khera. "A little bit of research is good before starting to shop. You'll get familiar with brands, their aesthetics and price ranges. Based on that, you can step out to shop."  
From there, Gohel recommends that guests check out local boutiques to try on outfits before purchasing. "Most large cities have a dedicated Little India where you can find clothes, jewellery and other Indian accessories like bindis," she suggests. "Online there are many options, but two trusted names we recommend are Royal Indian Closet and Maneka's Closet." 
Patel also encourages her clients to check out rental services. Sites like Riya Collective and Saris and Things allow shoppers to rent a traditional ensemble for weddings instead of purchasing a brand new outfit. And as of 2020, Rent the Runway launched a collection of traditional Indian wedding attire outfits for women. 
What not to wear to an Indian wedding?
As a rule of thumb, wearing skimpy and revealing clothes is a complete no-no. Not just this, certain styles are also best avoided owing to their casual nature because Indian weddings are gala affairs where the outfits need to suit the occasion. Indians are also sensitive about certain colours not being worn to traditional occasions because they are considered to be inauspicious. We walk you through this and more in our following sections about what not to wear to an Indian wedding.
What colours not to wear to an Indian wedding?
Certain colours as per Indian traditions are inauspicious for ceremonies like weddings. But the beauty here is that the rules about what colours are prohibited are not uniform across the country. For instance, in north India, white is a colour associated with mourning. But go to a Kerala wedding or to one in Karnataka, you would find the bride predominantly sporting a white saree. So if you are sure about the customs that are going to be followed at the wedding, you can choose to wear white. If you are not, avoid it altogether. If it is your love for neutral colours that you want to show off, then choose colours like off-white or beige with hints of gold for the wedding.
Along with white, black is another colour that is best avoided at an Indian wedding because the colour is considered very inauspicious in an Indian context. Even though it is a basic colour that many women prefer for its sensuous appeal, it is advisable to stay away from it while picking your outfits. It will not just attract undue attention, but will also make you stick out in a crowd that is dressed in vibrant festive colours. Since the idea is to gel with the crowd while also setting yourself apart through your sense of style, we'd suggest you stay off black.
Among colours, black and white are the only ones that come into our mind when you ask us what colours not to wear to an Indian wedding owing to traditional beliefs around the colours. But aside from these colours, we would also suggest that you try not to wear red. The colour is traditionally associated with bridal wear, and it is most likely that the bride will wear an ensemble with lots of red in it. On the day of her wedding, it is best to allow her to bask in the limelight. Therefore, we suggest that you choose a different colour while picking out your ensemble for the wedding. Read our blog post on which colours are the most appropriate ones to wear to an Indian wedding here.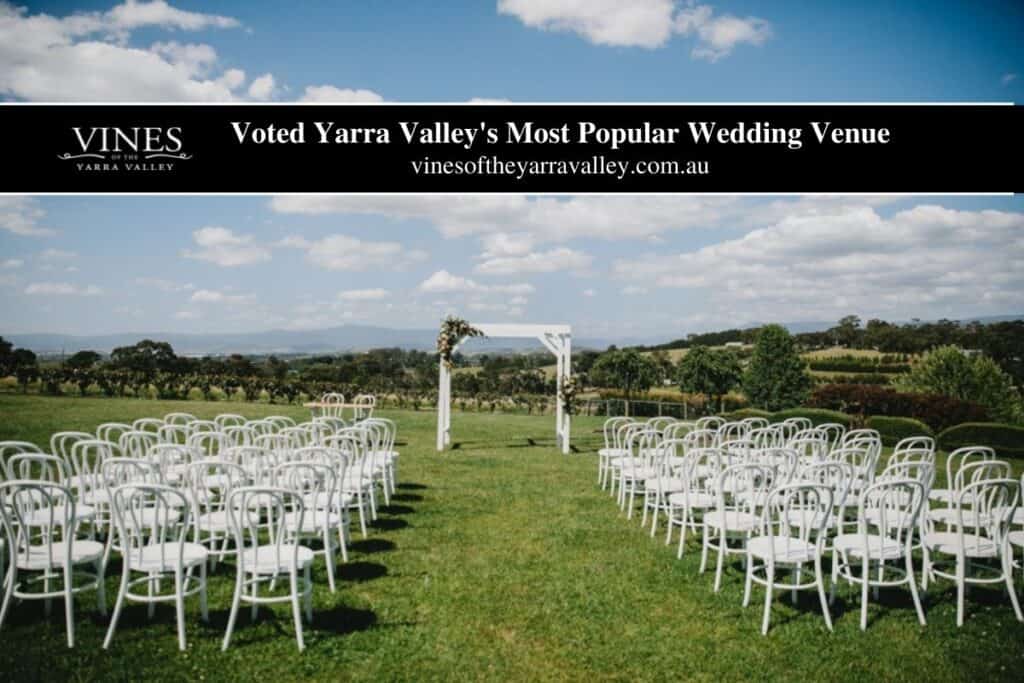 Ultimately, Gohel reiterates that guests are encouraged to take part in cultural traditions. "The Indian community absolutely loves when non-Indian guests embrace the culture and wear Indian clothes," she says. "Older women will be over to the moon to help you tie a sari or fix your blouse. No matter what you choose to wear, make sure you can enjoy the food and dance the night away. This is what Indian weddings are known for."
Frequently Asked Questions About Indian Weddings
The reception is where the couple's families will throw a lavish reception party to finally let loose. Part of the celebration includes speeches and loved ones singing, dancing and performing routines for the couple. Following this, a huge sit-down dinner and a dance party will take place.
It's mostly split between the couple and their parents, 50/50. Sometimes, however, if one side is insisting on more guests or extra fanfare, then those costs are adjusted.
A typical Indian wedding timeline stretches about three days. The Hindu wedding ceremony, which takes place on the third day, usually lasts between one-and-a-half to two hours and is then followed by the reception. The whole day clocks around 16 hours.
Ceremonies in Hinduism. While there are many festival-related rituals in Hinduism, vivaah (wedding) is the most extensive personal ritual an adult Hindu undertakes in his or her life. Typical Hindu families spend significant effort and financial resources to prepare and celebrate weddings.