Many couples dream about different ways to use sparklers as part of their wedding celebration. However, a large percentage of weddings take place indoors. Since most people think of sparklers as an "outdoors only" item, many couples give up on the idea almost immediately. However, using sparklers indoors can be a safe and magical addition to your wedding celebration. As long as you follow the safety protocols and choose the right wedding sparklers to use indoors, you can enjoy a fun experience without any issues. Here's everything that you need to know.
Every couple dreams of their big day, traditionally most focus on a grand entrance into the reception hall. However, it's important not to forget the exit.
Looking for the ultimate Wedding Reception Venue in Melbourne? Look no further, Vines of the Yarra Valley is here.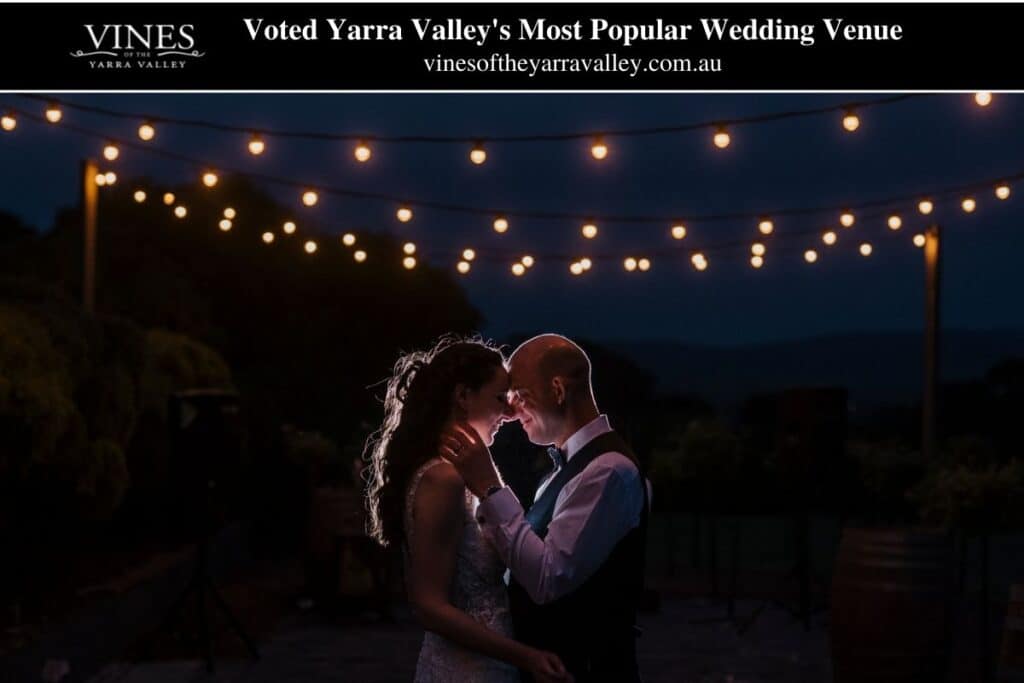 What Are Sparklers?
Sparklers are generally made from a length of mild steel wire, the most common sizes being 8", 10", 14", 20" and 30" long. The wire core is dipped one or more times in a thick slurry of pyrotechnic composition that, when dry, coats the wire for approximately 2/3 of its length. Good quality, well-made sparklers should have their composition applied in a smooth, even coat without cracks or excessive bumpiness. The wire and the composition should exhibit no signs of rust as the presence of rust indicates sparklers that have been subjected to high moisture conditions. Rusty sparklers will burn only with difficulty, if at all, and should not be used.
In the last few years, some of the Chinese manufacturers have tried to introduce sparklers made with a bamboo splint (not to be confused with "Morning Glories", a different type of device altogether - see the FAQ section). Instead of metal wire as the core, a thin section of bamboo has been substituted, sometimes dyed a bright colour. Bamboo sparklers should be used with caution and are best avoided, especially if the metal variety is available. The problem with the bamboo type is that as they burn, the bamboo splint becomes charred and is easily broken off in short pieces as the lit sparkler is waved about in the air. These short charred pieces remain very hot for some time and as they break off and fall to the ground can cause burn marks on floors, carpeting or clothing. Bamboo sparklers should never be used indoors for this reason, and if outdoors, they should only be used with care.
Most people are familiar with gold sparklers, and in the larger sizes, this is usually the only type available. However, sparklers with 5 grams (or less) of composition can be purchased that burn red, green or blue. These sparklers are generally ten inches in length or shorter.
Coloured sparklers (red, green or blue) do not burn with the familiar branching halo of sparks normally associated with gold sparklers. Instead, they have a more central, smaller ball of a flame of the appropriate colour which is surrounded by a coarser, less dense display of silvery-gold sparks. The colour tends to be somewhat pale, especially blue.
For weddings, many people inquire about the availability of sparklers, which produce silver sparks. Unfortunately, these are no longer manufactured, as the required chemicals are not allowed under the current federal regulations for sparklers.
Wedding sparklers are a great way to make sure you get photos that truly capture how special your big day is.
Just imagine it, all of your friends and family standing in line waving lit sparklers. They're all excited and celebrating as you make your way to the car as husband and wife.
This magical moment has become a very popular trend among summer outdoor weddings. But there are some mistakes that you want to avoid making.
Do Not Let Children Use Sparklers Alone
 When a wedding sparkler or any type of sparkler is lit, they can burn at temperatures as high as 1800°F to 3000°F. Using sparklers without any type of caution can result in clothes catching fire or serious burns. Under no circumstances should anyone under the age of 16 use sparklers without adult supervision. We can not stress this enough; the majority of injuries with fireworks or sparklers happen to children. If you plan on using wedding sparklers, please help children lit their sparklers first and direct them on how to use them safely. After you ignite a sparkler, you will want to hold it out straight and away from your clothes. Please make sure kids understand the severity of using sparklers and that they are not toys to play with. What tends to happen is children are not aware of how hot or dangerous they are. They must be aware not to place a lit sparkler close to someone else. With the proper supervision, you will not have anything to worry about. Make sure to explain that sparklers should not be waved around frantically and should rather be held up and out. Make sure to note with your kids not to throw sparklers under any circumstance.
Keep Away From Clothes and Alcohol
This one should be obvious when using wedding sparklers, but we wanted to cover all of our bases. Be careful not to have sparklers lit next to the brides dress or any type of loose clothing as they tend to drag on the floor sometimes. In the fifteen years, we have been in the business of selling sparklers for events and weddings, and we have yet to hear an experience where any wedding dresses have been damaged. Sometimes sparks will fly from the end of the sparklers, but if you have purchased quality wedding sparklers, this should not be an issue. Please keep drinks at the bar and table. Nobody should be holding liquor or anything flammable when lighting or using sparklers. We recommend using closed-toe shoes to help prevent any type of foot burns from random flying sparks.
Check out out post on How do I find someone to officiate a wedding? 
Only Use True Wedding Sparklers
What sometimes tends to happen is brides and wedding guests use 4th of July sparklers instead of true wedding sparklers and the quality is night and day. If you happen to use ordinary sparklers for your wedding or event, you may be shocked with a smokey atmosphere and dangerous sparks flying. Regular sparklers will give off a tremendous amount of smoke and rich sulphur smell. The last thing you want during your Grand Wedding Exit is a sub-par exit with horrendous pictures. So what do we mean by true wedding sparklers? You will want to purchase sparklers online that are made with a steel-wire core which ensures an even burn that will be smokeless and ash-less. All sparklers for sale at Grand Wedding Exit are made with a double dipping process to ensure the best sparkle and even burn time for each sparkler. Both of our 20-inch wedding sparklers and 36-inch sparklers are made with these specifications. We create a standard at Grand Wedding Exit and believe our product and customer service separate us from all other sparklers online.
Sparklers Are Still Hot Even After They Go Out
Believe it or not, a large number of sparkler related injuries actually occur when the sparklers go out! The sparkler wire stays extremely hot even after the sparks have ended, so it is important to drop your used sparklers in a bucket filled with sand or water. Do not use trash bags under any circumstance as they will immediately melt. We offer our popular wedding sparkler buckets which not only make it easy for your wedding guests to dispose of the sparklers but make it even easier for them to hand out before the fun starts! If you ever have any questions when it comes to sparkler safety or questions in general, please feel free to email us or call our main offices.
Forgetting to ask Permission From Your Wedding Venue!
It's best to get permission first, as some venues won't allow sparklers for insurance reasons. National Trust venues may require a risk assessment, so you must speak to both the venue AND your photographer well before the wedding to ensure any paperwork can be completed in advance of your wedding. There will be some health & safety precautions to take to minimise risk to guests, so having a sparkler group photo at your wedding is something best planned in advance.
Buying the Wrong Sparklers
Sparklers that are advertised as 'Wedding Sparklers' are typically fairly short, but ideally what you need is extra-long, slow-burn sparklers. The extra-long length keeps the hot bit further away from dresses, and the slower burn time will give your photographer a little extra time to nail the shot.
Look for sparklers with a burn time of at least 1 minute.
At 18 inches long and with a burn time of over a minute, they're perfect. (It's best to wear gloves to protect your fingers though!)
Lacking imagination a little? Check out our list of Wedding Decorators in Melbourne here.
Forgetting to Speak to Your Photographer in Advance
This is not the type of photo to ask your photographer to shoot at 5 minutes notice! In my opinion, the best results are achieved by using off-camera flash. This is when the flashguns are mounted on stands or held by guests, rather than be attached to the photographer's camera. For this to work, the photographer will need radio triggers. Not all photographers use these as standard, so it's best to mention you'd like a sparkler photo with as much notice before your wedding as possible so that the photographer can potentially order radio triggers and practice using them.
Using Matches
Matches are probably the worst thing to try and light a sparkler with. They're short, not consistently reliable, and they are simply not hot enough. I take control of lighting the sparklers when shooting a group photo, and there are a few reasons for this. All sparklers should be lit at a similar (but not the exact same) time, and ignition should be as far away from guests clothing (and the bride's wedding dress!) as possible.
Not Planning Your Sparkler Photo Around Sunset
The best time for your wedding sparkler photo will depend on the final look you'd like to have. My favourite time for a sparkler photo is at dusk rather than after dark. There's a couple of reasons for that!
Firstly, I think a deep blue sky and a little ambient light on faces look great.
Secondly, doing the photo earlier in the evening when everyone is (probably) a little soberer is a bit less risky. If your guests have been doing Jaeger bombs at lunchtime, then it's probably best to fake it and have a specialist retoucher work some Photoshop magic!
Once you've agreed a time, remember to let guests know!
Check that the venue will Allow Wedding Sparklers
A simple mistake that people make when they are planning a sparkler send-off is checking that the venue actually allows it. Some don't allow it due to insurance policies.
The next thing you want to ask the venue about is whether they allow both the 20-inch ones or the 36-inch ones. If they only allow smaller ones you don't want to show up with big sparklers.
Having the right wedding sparklers is half the battle.
Have an Announcement Sign
You want to make sure you have a sign that announces your sparkling send-off. Be sure to include the time that it is happening so your guests are fully aware. The best pictures have lots of people sending you off.
In a lot of cases, guests will slowly dwindle as the night goes on, but if they know that you have wedding sparklers, you will have more people stick around to join the fun.
These are easy enough to make yourself, or you can purchase them online.
An Easy Way to Light Them
A lot of people make the mistake of having personalised matchbooks made to hand out with the wedding sparklers. While they make great keepsakes for your guests, they don't make good tools for lighting the sparklers.
You want to make sure that the sparklers are easy for your guests to get lit relatively at the same time. The best way to do this is to have a barbeque or butane lighters. Use one at each end of the lines and then have people use the lit wedding sparklers to help get the best lit.
Doing it like this can get all of your sparklers sparkling in a short time frame.
A Way to Dispose of the Sparklers
After your send-off, the guests have to put the sparklers somewhere. They burn hot, so just sitting them down somewhere can be a fire hazard.
You'll want to set up a few buckets filled about halfway with sand to contain the heat without causing any damage. While you can also use buckets of water for the wedding sparklers, we suggest the sand because the buckets are less likely to tip over.
You should also delegate someone in your wedding party to make sure your guests are putting the sparklers where they should be. This should also be the person who cleans it up after, tell them not to worry though, the buckets make clean up a breeze.
Not Enough Room
When deciding to have a wedding sparklers, you need to find the right place at the venue to do it. There needs to be enough room for two lines and the couple to walk between them.
You want to be careful that you're not smooshed too close, the sparklers can be dangerous. You want to be able to stop along the way for the pictures and not get hit with a spark.
Another thing to think about it how far from the car your sparkler send-off is. If possible, it should be close so that you can leave easily from there.
Overbuying
Wedding sparklers can be easily bought in bulk, but buying too many is a problem a lot of couples have.
Between 100-125 guests attend an average wedding, but you won't need one for every guest. Even with a sign telling them that you have wedding sparklers, some guests will leave. On top of that, some people won't participate because some will be taking pictures, and others might even be afraid.
That's why its best to buy enough for about 75 per cent of the guests. Don't worry, though, a lot of companies will let you send back your unused wedding sparklers.
Wrong Timing
When getting the perfect picture, timing is everything. It's one of the most common mistakes people make. Not all sparklers light well, and some stay lit longer than others. We always say it's best to try out a few and see how long they take to lite and how long they stay lit.
High-quality wedding sparklers will stay lit for longer, the short ones that are used for things like Fourth of July burn quicker and are less safe for this sort of thing.
You want to have some sort of countdown to let your guests know when to start lighting, it will also let your photographer know when to be ready for your grand exit.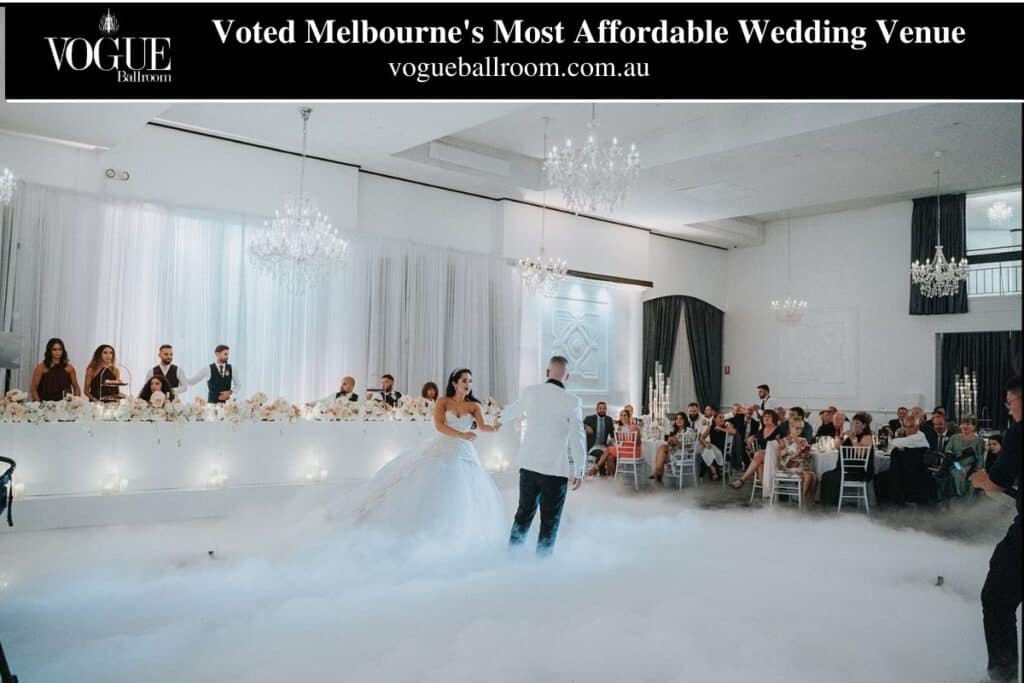 Limiting Yourself
Wedding sparklers aren't only good for a sparkler send-off, they can add flair to other parts of your wedding as well. They can add to other special moments, like your first kiss and husband and wife. Just pass them out as the guests take their seats and have someone explain when and how to light them.
You can have your bridesmaid write out special words, like love or forever while you're photographer shoots it. This could be during the kiss, or while you guys are taking photos after.
We have a few extra tips to make sure your wedding sparklers turn out to be everything you want them to be. You should try to limit any extra light, and it can mess up the exposure. Let your photographer know what you're planning, he or she might want to practice before your big day.
Frequently Asked Questions About Wedding Sparklers
18″ or 20″ work great for an average-sized wedding. They burn for a minute and a half and give plenty of time for wedding sparkler photos. The 36″ sparklers burn for about 3 minutes and are great for larger weddings.
While a small, intimate wedding would allow you to use sparklers 10 inches in length, a larger venue of over 100 guests in attendance would require 36-inch sparklers. Offering three full minutes of burn time, you should have plenty of time to capture that picture-perfect moment.
Also known as the "grand exit" or "farewell line", they're replacing items such as birdseed, rice, bubbles, and confetti in this timeless wedding tradition. The bride and groom are sent off in style as the sparklers light the path for their exit.
Cake sparklers are 100% safe for your wedding cake and indoor venues
. Feel free to ask any questions about these and how to properly add these to your wedding night.
Normally, we would recommend ordering the sparklers you want a few months in advance. This will make sure that everything is in stock and you can make sure you get the ones you want for your big day.