Of all the tiny details you need to look into in the most beautiful fiasco that is your wedding prep, this engagement ring concern looks minuscule! But forgetting about it can cause severe last-minute panic as well. We want every little thing to be perfect, so let's handle this query before your big day arrives.
Women usually wear both the engagement ring and the wedding ring (also called the wedding band) on the same finger. Both rings are worn on the ring finger of the left hand. The wedding ring is worn first being closest to the heart and is then followed by the engagement ring:
The reason for this constellation is that the wedding ring as the symbol of everlasting love is more important than the engagement ring, which is a symbol of commitment to one another.
Brides-to-be proudly flaunt their engagement rings on the fourth finger of their left hand. After getting married, both the engagement ring and wedding band reside on this finger. Since your groom will be sliding a brand-new group on your finger during the ceremony, what should you do with your engagement ring on the big day? Most brides don't consider this question until getting ready for their big day, and it can cause some last-minute panic. Although there's no right answer, there are three standard options brides choose between: temporarily moving the engagement ring to the right hand, leaving it on the left side, or not wearing it to the ceremony at all. 
So, do you wear your engagement ring on your wedding day? It's really up to you, but it would be nice if you do. A diamond engagement ring is a reminder of the day when the big question that would lead to a lifelong commitment to each other was asked.
The simple, and very short, answer is "It's up to you". Like most of the decisions on your big day, the etiquette should be solely determined by you. You should decide if you want to wear the engagement ring on your wedding day.
Care must be taken to ensure that the engagement and wedding rings look beautiful at the wedding. The wedding, after all, is a moment of glory for any diamond engagement ring. It represents the culmination of a couple's love into a lifelong commitment that began with a simple, hopeful question. Many brides, however, are so busy with wedding plans that they inadvertently overlook the detail of what to do with their engagement ring during the wedding.
Wearing the engagement ring during the wedding is a question I often get asked when brides are picking up their wedding band. As is the custom in most western countries, the wedding band is the first ring on your wedding ring finger, followed by the engagement ring and then the eternity ring. In light of this, though, the last thing most brides want to be thinking of when they are exchanging their vows is taking off their engagement ring.
So, your partner chose the perfect engagement ring—a big "congratulations!" is in order. But what's the difference between engagement rings and wedding rings? And, if you love your engagement ring so much, do you need to get a coordinating wedding band to match? Or can you simply wear your engagement ring after you're married instead? Also, can you ever wear one (or both) of your rings on the opposite ring finger? Let's get these engagement ring vs. wedding ring etiquette questions answered, once and for all.
From the proposal, you may have worn your engagement ring every day. However, with your wedding a few days away, you may wonder what to do with the engagement ring during the ceremony. If you're unsure about the etiquette behind wearing an engagement ring when you get married, the quick answer is yes, and you should wear it. You've been wearing your engagement every other day and your wedding day doesn't have to be any different.
Wondering about the traditions behind the wedding ring finger, and whether or not to buck that custom and try something new? Here's everything you need to know about how to wear your engagement, wedding or promise ring.
Engagement Ring vs. Wedding Ring: What's the Difference?
Traditional engagement rings typically have one dominant stone, which either stands alone or is surrounded by additional smaller stones. An engagement ring is usually given as part of the proposal, or if not, at an early point in the engagement.
By contrast, a wedding ring is traditionally a plain metal band or a diamond-encrusted eternity band that you receive when you exchange your vows during the wedding ceremony and wear from then on. Typically, there's also a fairly significant price difference between engagement rings and wedding rings; even if the wedding band has inlaid diamonds or other gemstones, their total carat weight is generally less than that of the engagement ring.
The Wedding Ring Finger
Wedding rings are a sweet symbol of eternal love throughout history.
"The tradition of wedding rings came about in Egypt, about 4,800 years ago," Ghanimian says. "The circle symbolizes eternity, with no beginning or end. What most people don't know is that the hole in the centre of the ring also has significance—it's not just space, but rather a gateway or door. When you give a woman a ring, it signifies immortal love."
A bride and groom typically exchange rings during their wedding ceremony, placing the ring on each other's wedding ring finger—the fourth finger of the left hand—after saying their vows. As for determining what hand does the wedding ring go on, the choice is really up to you. Traditions are nice, but etiquette rules have softened through the years. 
There are no rules on which metal your wedding rings must be made of, or whether or not they should match. You can opt for simple bands or more elaborate ones with stones or designs. Some couples choose to have their wedding date or a romantic phrase inscribed in their bands.
The Engagement Ring Finger
It wasn't until more recently that engagement rings appeared on the scene.
"The first recorded use of a diamond engagement ring occurred in 1477, when Archduke Maximilian of Austria presented Mary of Burgundy with a ring featuring hogback diamonds (modern-day baguette diamonds) arranged in the shape of the Gothic letter M," Lawler-Trustey says.
His engagement ring choice then sparked a trend—for more than one reason. "Diamonds have long been an unwavering symbol of a couple's eternal love and commitment to one another," Lawler-Trustey says. "A diamond is the hardest and most durable naturally occurring substance found on Earth, making it the perfect choice to represent enduring, everlasting love and the promise of forever. Each diamond is also incredibly rare and unique. No two diamonds are alike, just as each couple's love has its own unique story."
Still, diamonds aren't a requirement for an engagement ring. They can have other gemstones, or whatever else suits your sense of style. For example, Duchess of Cambridge Kate Middleton has a blue sapphire, Carrie Underwood has a canary yellow diamond, and Jessica Simpson has a red ruby.
Tradition also has it that a man proposes and women are typically the ones who wear engagement rings as a symbol of their acceptance. But there's no rule that says a man can't wear one as well.
"Today, especially with same-sex marriage, it is not uncommon to see a man wearing an engagement ring," Lawler-Trustey says.
On the other hand (pun fully intended), some brides choose to leave their engagement ring in place. During the ceremony, they remove the ring just long enough for the wedding band to be placed on the ring finger. After the ceremony, they place the engagement ring back on the same finger, next to the band. Although there is a risk that a swollen finger will make getting the engagement ring off quickly and easily, this is a nice way to go for anybody who does want to wear the engagement ring during the ceremony.
Many brides wear the engagement ring on the third finger of their right hand, to allow the wedding band to be placed on the normal ring finger on its own. Tradition dictates that wedding bands should always be at the base of the finger, as this is closest to the heart, and an unencumbered path to the base is always preferable.
Provided your hands are similar in size, and most brides choose to wear their engagement ring on the right-hand ring finger temporarily. Being such a special day filled with love and lifelong memories, it is certainly nice to have both rings on. In doing so, you won't have to worry about your engagement ring as it is never too far away. It is a good idea to check how close your fingers are in size before the wedding day, as there is usually a half a size difference between your two hands. The last thing you want is to get the ring stuck on the wrong finger on the morning of the wedding.
How to Wear Your Engagement and Wedding Rings? 
Traditionally, you wear your engagement ring and wedding ring together on the fourth finger of your left hand. As far as how to stack them, tradition holds that you'll wear the wedding band inside the engagement ring so that it's closer to your heart (aww).
That being said, some brides opt to wear their engagement ring on one hand and their wedding band on the other, especially if they're very diverse rings that can't be easily stacked. Typically, the wedding band is the first ring that sits on your finger, followed by the engagement ring. With two important rings on one finger, it helps if they fit flush together and that's why we recommend Wedfit engagement rings. The order in which the wedding and engagement rings are placed is a tradition that originated from the Greeks and Romans. It was believed that the vein in the ring finger of your left hand connected straight to your heart and therefore, your wedding ring would be connected directly to your heart. While modern science has proven that the 'Vein of Love' isn't real, the romantic sentiment behind the myth has kept the tradition alive for centuries.
Wearing your engagement ring to your wedding is perfectly normal, and whether you decide to swap fingers for a day, or just leave it on, it will have no impact on the wedding itself. If you are planning on wearing your engagement ring, then you will want to make sure it looks its best. If it was bought from us, then you can bring it to our showroom for a free annual cleaning a few days prior. Once it's been cleaned, taking it off when using products such as make-up or hairspray can ensure that the band and diamond are looking as good as new on your wedding day.
Do You Need Both an Engagement Ring and a Wedding Ring?
Ultimately, this comes down to personal preference. If you like the traditional look, then yes, of course. Whether you're adding an eternity band set with pavé diamonds or a plain metal band, a wedding ring and engagement ring pairing is a timeless and beautiful look. And a recent trend that shows no sign of waning is building a ring stack of three (or more!) bands, often with mixed metals and styles.
Before the Wedding Ceremony
Depending on how long you've already worn your engagement ring, it might be a good time for a checkup! It would be awful if something happened to the ring exactly on the wedding day. So, you might consider having the engagement ring checked by a professional jeweller who can find signs of damage or other weaknesses.
If you're keen on having your engagement ring a part of the ceremony, you can have it soldered together with the wedding ring so your future husband can put both on your finger during your vows.
You should also make sure that it's thoroughly cleaned before the wedding ceremony begins. Typically, most couples love to pose with their new wedding rings and take close-ups of their hands. You would want your diamond engagement ring to sparkle as its best during this immortalization.
Traditionally, the wedding band goes first on the finger, so it's closest to the heart. To ensure the proper position, some brides temporarily move their engagement ring to their right hand. Then, after the nuptials, they return the ring to their left hand over the wedding band. A word of caution: If you decide to wear the engagement ring on your right hand, make sure it fits comfortably since a lost or stuck piece of jewellery can sour any wedding day!
A week or two before the wedding, the ring should be thoroughly inspected by a qualified jeweller to examine the setting, accent stones, and other details for any sign of weakness or damage. By taking this step quite early, there is still time for possible repairs. You do not want an unpleasant ring surprise at the wedding.
This is also an excellent time to have the ring appraised or insured if desired. That paperwork may be critical if an international honeymoon (including a cruise) is planned and the ring might be lost.
For bridal set rings where the wedding band is designed to fit snugly around the engagement ring and provide additional accent stones to the central diamond, now is the time to have the two rings soldered together. This guarantees that they fit tightly together and prevents wiggling, which could cause unnecessary scratches.
Just a day or two before the ceremony, the engagement ring should be thoroughly cleaned. Dozens of pictures will be taken during the celebration, and while the rings may not always be in focus, a sparkling diamond provides a touch of glitter to any snapshot. Furthermore, most couples do insist on several close-ups of their new wedding rings, and the engagement ring should look just as spectacular.
During the Wedding Ceremony
You basically have three options for the wedding ceremony. The first one is you can place your engagement ring on your right ring finger till after the ceremony. You can later on – and with nobody seeing it – put it to your left ring finger so that both rings are then placed in the right order.
Although if you plan on wearing the engagement ring on your right hand, just make sure it fits. You don't want a stuck piece of jewellery on your wedding day!
The next option would be to simply leave the engagement ring on the left ring finger and put the wedding ring on top of it. Afterwards, the order of the rings can be changed. This isn't a conventional wedding tradition, and your wedding band won't have its own "moment" as the typically grander engagement ring will steal the spotlight.
Now, if you don't want to wear it, you can always have your maid of honour or family member hold onto it during the ceremony. Especially if you're wearing gloves as the pointy diamond will definitely go against the fabric.
A bride can also leave her engagement ring on the left hand, meaning the groom will place her new wedding band on top. A quick post-ceremony readjustment can return the rings to their correct position. As a downside, this option goes against wedding tradition. Additionally, your wedding band will never have its moment in the spotlight, since it will probably be overshadowed by your sparkly diamond in photographs.
Traditionally, the wedding band is worn first on the fourth finger of the left hand, making it closest to the heart. If a bride chooses to wear her engagement ring during the ceremony, however, this can cause a problem.
Many brides simply wear the engagement ring on their right hand and move it to their left unobtrusively after the wedding band is placed on their finger.
Another option is to continue wearing it on the left hand but to switch the rings to the proper order immediately after the ceremony.
In either case, move the rings without drawing undue attention to the act, preferably after the ceremony or on the way to the reception. For soldered bridal sets, this is not a concern because the bride does not have the option of wearing her engagement ring throughout the ceremony.
Many brides prefer the classic elegance of wearing gloves with their wedding gown, but there are several things they need to consider for their engagement rings.
Never wear the ring on top of the glove - it could easily fall off when the glove is removed or be too tight to remove without a struggle.
If the ring is to be worn under gloves, they should fit loosely through the fingers to avoid snagging on the ring, especially if it has a high, exposed setting.
A specialized ring glove is recommended, where the appropriate finger has a functional slit and can easily be manipulated to accommodate rings.
After the ceremony, gloves should be removed for the meal and socializing, and to better allow guests to admire the new wedding rings.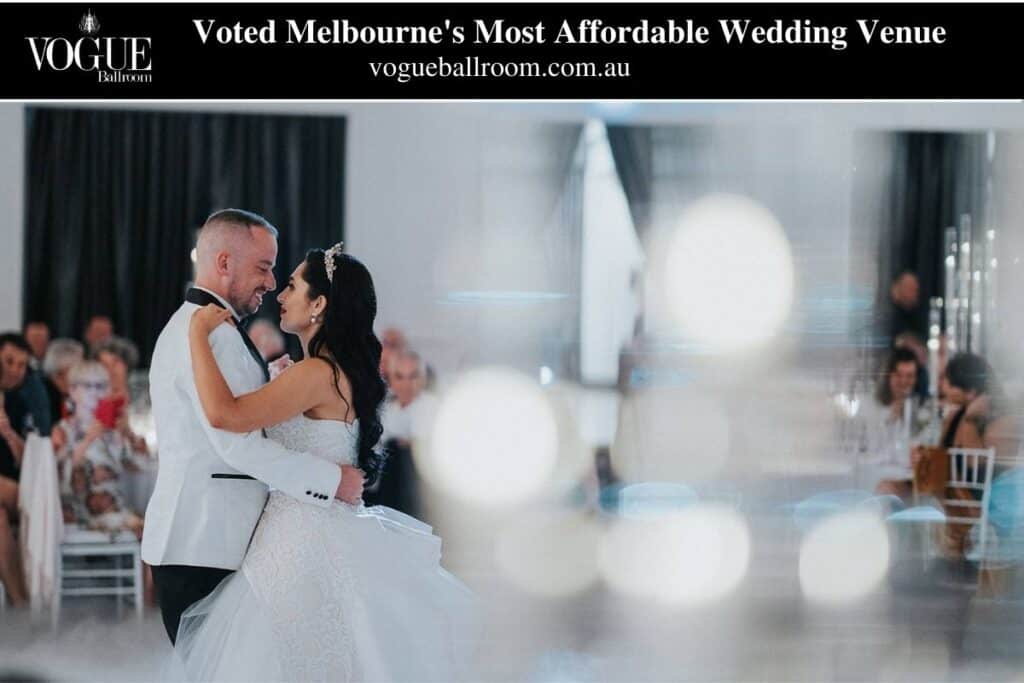 After the Wedding Ceremony
Let the festivities begin! Just try to make sure your rings stay clean during the day. Typical danger spots are when a woman puts on make-up or hairspray.
Do not get involved in any cake pranks like smashing cakes into each other's faces if you're still wearing the rings. This might cause you to find cake chunks in the prongs which you will have to clean up. That said, it might be wise to remove the rings for this instance.
Don't Wear It
If you don't want to worry about your engagement ring during the ceremony, recruit a trusted bridesmaid or family member to hold onto it during your ceremony. Some brides may prefer to stow it somewhere safe, like a locked box, instead. Forgoing a ring is also smart if you're wearing gloves because the pointy diamond can snag or rip the fabric. Wearing the ring over the gloves isn't a good idea either since the added bulk can make the ring get stuck.
If you choose not to wear it, make sure it is left somewhere safe. By "safe", we mean at home, locked away. There are many stories of brides taking their engagement ring off before the ceremony, and giving it to someone for safe-keeping, or leaving it in the car, and the ring then being lost or stolen.
Don't be one of those stories. It only has to be off your hand for a few hours. Not wearing your ring at the wedding doesn't devalue it in any way, emotionally or otherwise.
It may be that you are wearing gloves on the day. This means it makes sense for you not to wear your engagement ring. Snagging can be devastatingly damaging to a diamond engagement ring. For all the etiquette around a wedding, none of the points deals with the subject of the wearing of engagement rings, and it's something which will neither please nor offend anybody other than yourself.
Frequently Asked Questions About Engagement Rings
Spending between one and three months' salary for an engagement ring is a long-standing tradition. But millennials, generally saddled with student loan debt and high costs of living—and waiting longer to get married—have thrown out this old rule of thumb. Less than half of millennials spend two months' salary. Instead, they often reallocate those funds into experiences, like the honeymoon or the wedding.
A one-carat engagement ring typically costs around $5,500, but most couples spend over $6,000—and 7 percent spend over $10,000.
Best Solitaire Engagement Rings
Sapphire and Micropavé Diamond Halo Ring.
Aquamarine and Diamond Three Stone Ring.
Yellow Gold East-West Topaz Diamond Ring.
Pear-Shaped Sapphire and Diamond Halo Chevron Ring.
14K Rose Gold Emerald and Diamond Cluster Ring.
Pink Sapphire and Diamond Halo Ring.
Diamonds are the traditional choice for engagement rings, and therefore, it only makes sense that diamonds make up a majority of traditional engagement rings. 
In light of these, depending on the data source, the average weight of an engagement ring centre stone is between 1.08 and 1.2 carats. According to the survey by the Knot, the average ring size is between 1 to 1.5 carats. You should keep in mind that the average numbers are not exact.
Yes. The engagement ring is worn every day. That being said, the engagement ring should not be worn at certain moments throughout the day