Finally, after months of preparation, payments and planning, the day of the wedding is dawning. Your luxury wedding venue is booked, the dress is chosen, and the caterers are ready. Nothing is more guaranteed to make your heart burst with pride than walking your little girl up the aisle to marry the man she loves. But the ceremony is just the start of it.
Traditionally, at the reception, the Father of the bride is the first one to make a speech to the wedding guests. Closely followed by the best man and groom, the Father of the bride is usually seen as a bit of a warm-up act, and something to be endured rather than enjoyed. However, with a little effort, you can make sure your moment in the spotlight is something to be remembered, and for all the right reasons.
The traditional running order of wedding speeches typically involves the Father of the bride presenting his speech first at the wedding reception, followed by the groom speech and the best man speech. In this order, the Father of the bride speech is typically seen as the warm-up act.
The Father of the bride speech usually begins by thanking the wedding guests for attending and acknowledging his daughter's new parents-in-law, while welcoming his new son or daughter-in-law to the family.
It's traditionally a speech that's a bit more heartwarming rather than funny, like the best man speech. However, with a little effort, you can make sure your Father of the bride speech and moment in the spotlight is something to be remembered.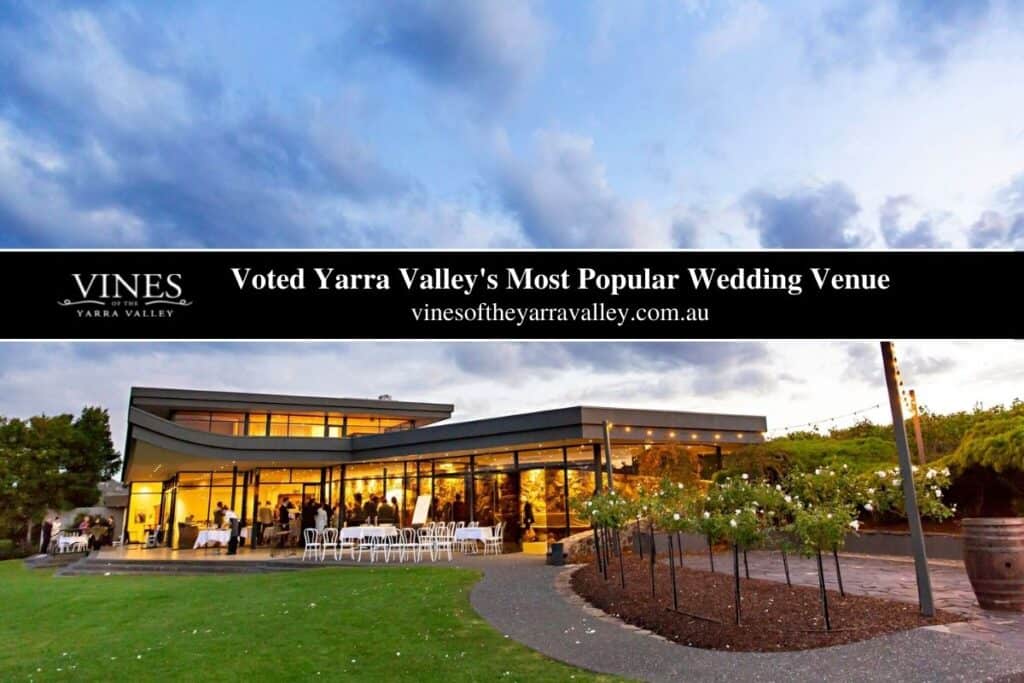 Father of the Bride Speech Advice
One crucial piece of Father of the bride speech advice is to remember what your role is. The biggest trap fathers fall into is thinking they need to thank people, but that's actually the groom's job.
That said, it pays to briefly mention the wedding guests and your daughter's new in-laws. You should also acknowledge the role the bride's mother has had in her upbringing.
If you've split up from your daughter's mother and you both have new partners, the politics of your speech can be more complex. Of course, the situation is the hardest for your daughter, so even if the relationship between you and your ex is strained, try to be generous in your acknowledgement of your daughter's mum and stepdad.
Do not get sucked into thanking the venue, the caterers or wedding guest who've travelled far. It's not your day and, quite frankly, too many thank yous becomes boring. Remember the bridesmaids will be thanked by the groom (and maybe even the best man) so keep your gratitude succinct (and dance with them later).
Father of the Bride Speech Rules
Fathers of the brides are no longer shackled by out-dated etiquette, but there's certainly more pressure on you dads to be funny. Here, the Speechy experts reveal the new Father of the bride speech rules you need to follow…
Do your research
Gather your intel and call in back up. Get other family members around a table and brainstorm. Think about the great (and funny) times you've shared with your daughter. Think about her why she makes you laugh. We guarantee your daughter's siblings will be a great source of material, as well as her mum.
It's also worth asking your daughter to give you the low-down on who exactly is coming to the wedding. If you know, her yoga buddies and the groom's rugby mates will be there. It's easier for you to select your stories and tailor your humour to suit.
Of course, increasingly there are guests who have English as their second language, so be conscious not to alienate them with a speech full of wordplay.
Cut out the clichés
All dads think their daughters are 'talented' and 'beautiful', so think about the unique qualities that make your girl a little bit wonderful.
Nobody wants to hear a list of her career achievements or a rundown of her educational qualifications; they want recognition of the character traits that make her a great friend. Whether she's loud, a bit ditzy, or just a little bit nutty, celebrate your daughter for the awesome individual she is rather an idealised version of her.
Do not talk about money.
Avoid mentioning any financial contribution you've made towards the wedding – even in jest.
Remember the groom
Yes, your speech is all about your daughter, but remember to be nice about her new husband, too. Even if there are subtle reservations lurking in your soul, today is a day to celebrate his attributes, whatever they may be. Feel free to do a bit of gentle teasing (especially when you talk about your first encounter with him), but make sure it's delivered with warmth.
Be funny
These days, all speeches need to be entertaining and funny. You don't have the-best-man-pressure, but you still need to be making everyone chuckle from the get-go.
Of course, being funny is not about finding wedding gags on Google. Being funny is about finding the right things to tease your daughter and son-in-law about – whether it's their love of quinoa (and not knowing how to pronounce it), their unhealthy addiction to Game of Thrones, or their inability to do any DIY without calling you first.
How to give the perfect Father of the Bride speech
Practice practice practice!
As with any speech, practice is key. You don't want the moment; all eyes are on you to be the first time you've read it out loud. Get a trusted family member or a friend to listen to a practice run or two, and, if possible, have a go on the morning of the wedding or the day before in the place where you'll be giving the speech. It will mean that when the time comes, you'll feel that bit more comfortable in your surroundings.
Timing is everything
One common mistake people make with wedding speeches is going on for too long. The Father of the Bride is usually first up, and an overlong oration at this stage can really put a dampener on proceedings. Think of your speech as a curtain-raiser. Include all the vital bits, such as welcoming the guests and thanking those who need be thanked, before getting into the fun stuff about your daughter and her other half, all the while resisting the temptation to bang on for ages. When you do those all-important practices, time how long it takes and makes cuts if necessary. Around the eight-minute mark is a good limit to aim for, we think.
Be yourself
Don't feel under any pressure to be funny. The expectation is all on the best man as far as that is concerned. The best advice is to simply be yourself. If you want to include props and technology, then go for it, but if that will stress you out on the day, then, by all means, leave well alone. If you are comfortable cracking gags, then that's all well and good, but if you'd prefer to go down the heartfelt route then embrace that approach.
When playing it for laughs, as Father of the Bride you have special permission to employ the old classics, no matter how corny. You are duty-bound to make a joke about much it is all costing you and one-liners such as, "It's been such an emotional day that even the cake is in tiers", is perfectly acceptable. For a longer joke, which can be told in the pretence of offering advice to the married couple, we always enjoy hearing this one by American wit Henry Youngman:
"Some people ask the secret of our long marriage. We take time to go to a restaurant two times a week. A little candlelight, dinner, soft music and dancing. She goes Tuesdays. I go to Fridays."
The ex-factor
Of course, teasing your daughter and her betrothed is par for the course in Father of the Bride speeches, but if you are going to be a bit mean, then definitely don't forget to balance it out with some kind words about both of them. Jokes or comments about ex-partners rarely go down well, so best strike a red line through those ones, no matter how hilarious you think you are being.
Get the nerves under control.
There's nothing unusual about being nervous. A Father of the Bride speech is a huge moment in your life! We'd advise trying not to think about it too far ahead of time – you'll build it up in your mind too much and be a nervous wreck by the time the big day arrives. A glass of champagne or beer beforehand might help calm the nerves, but stick to just the one to ensure you're on top form.
What To Include In Your Speech
Whether you intend to make it short and sweet or to really reap the benefits of the spotlight, your speech will need to contain some basic elements if it is to be in keeping with tradition. These are:
The intro: You need to introduce yourself, but it doesn't have to be reminiscent of an AA meeting. Tell them your name and maybe crack a small joke to make yourself feel relaxed.

The welcome: Make a formal welcome to everyone and thank them for coming. Try to mention, in particular, the bride's mother and the groom's parents too.

Your daughter: She's made you pay for it, and now's your chance to get a little of your own back on her! Recall a funny anecdote from her youth, or simply tell her how proud you are of the woman she's become.

Your son in law: Formally welcome the groom to your family in any way you feel appropriate. You can mention how you felt about him when you first met him, or a moment when you've been particularly glad he's around.

Parting wisdom: As the elder speaker at the wedding, you should impart some of your wisdom to the happy couple about maintaining a healthy marriage or living a happy life. This is also a good place to throw in some jokes about wives, weddings or life in general, just as long as it doesn't upset your own wife!

The toast: Finish up by asking everyone to stand and raise a glass to the happy couple. No doubt the best man will do something similar at the end of his speech too, but it's the traditional way to close yours.
Five More Tips for Success
The above steps sound simple enough, right? And yet, so many fathers still manage to give a speech that leaves their daughters cringing or their relatives fuming over some obtuse comment. Yes, you might not like your brother Kurt or your great aunt Mildred, and you might have gone through an unpleasant divorce a few years back, but none of those things has anything to do with your daughter's wedding. So swallow that comment, focus on the happy couple, and keep things positive.
Here are five tips to help you write one the best Father of the bride speeches of them all.
Don't Talk for Too Long.
You know how sometimes people tend to drone on and on while the audience develops that glazed look as they try to stay attentive? No? Well, it's true.
You don't want to bore your guests because they'll remember this day for a long time, and you might not get an invitation to the next family wedding. Rambling speeches become awkward for everyone, as do embarrassing speeches. Aim for an absolute maximum of 10 minutes, although 5 to 8 is even better.
Don't Drink Before Your Speech.
Drunken speeches are a big no-no. Alcohol tends to lower your inhibitions and self-control, and before long, you might end up revealing some family drama that's best kept out of the limelight. You might even hurt yourself from stumbling over microphone cords or table legs. So skip the loose lips and accidental slips, and wait until afterwards to drink.
Don't Rush Through It.
Nothing says "This is the last thing I want to do" like rushing through a wedding day speech. Trying to rush could also make you stumble over words or say the wrong word entirely. It looks sloppy and uncaring. Make sure you practice your speech a few times – and yes, reading it to your bulldog Bowser is fine for one of those times. Not all them!
Do Look at Your Daughter
It's likely that you'll forget some of your speech when you're up in front of the crowd, but you should never read off the page word for word. Look at your daughter. Look at her spouse. Show your love through your gaze and let them know they are special. Making eye contact is an easy way to engage with your audience, and it will help you relax as well when you see how your words have such an impact.
Do Have Fun Up There
Love to be the centre of attention? Perfect. All eyes are on you. What if you prefer to surround yourself with a few close friends, not hundreds? You don't want to look like you're about to wilt from fright, so you need to bring in the humour. Nothing breaks the ice like a humorous joke or funny anecdote, so make sure you have one or two up your sleeve, should the moment call for it.
Frequently Asked Questions About Father's Wedding Speech
Wedding Speech Template
Open with a startling statement or question. Don't lead with a joke or a reference to how nervous you are. 
Address your audience. 
Zero in one to three points. 
Rehearse. 
Record yourself practising. 
Lay off the booze. 
Let nerves work to your advantage. 
Be yourself.
How to Write a Bride Speech
Welcome and thank wedding guests. Kick-off your bride speech by first welcoming your guests and thanking them for showing up to celebrate your wedding day.
Thank the VIPs. 
Share a brief story. 
Connect the story to your wedding day. 
Close with a wedding toast.
Generic. Dear friends and family of the Bride and Groom, we welcome and thank you for being part of this important occasion. We are gathered together on this day to witness and celebrate the marriage of Name Of Bride and Name Of Groom. Every one of us has a deep desire to love and to be loved.
Father of the Bride Speech Template
Welcome the guests. 
Give thanks. 
Pepper in some fond memories. 
Share your pride. 
Talk about the present. 
Acknowledge your daughter's new spouse. 
Tell your daughter you love them. 
Look to the future.
The father of the bride speech usually begins by thanking the wedding guests for attending and acknowledging his daughter's new parents-in-law, while welcoming his new son or daughter-in-law to the family. It's traditionally a speech that's a bit more heartwarming rather than funny, like the best man speech.