Selecting your wedding officiant is an important decision as the choice will have a significant influence on the tone of the ceremony. You'll want to make sure that you find someone who is willing to perform the kind of ceremony you are envisioning, or who has a style and belief system similar to your own. If you want to make it legal, you'll need to make sure that they are legally able to marry you in your state.
The first thing you and your intended bride or groom must do is decide if you want a religious or secular ceremony. This highly personal decision will impact who will marry you.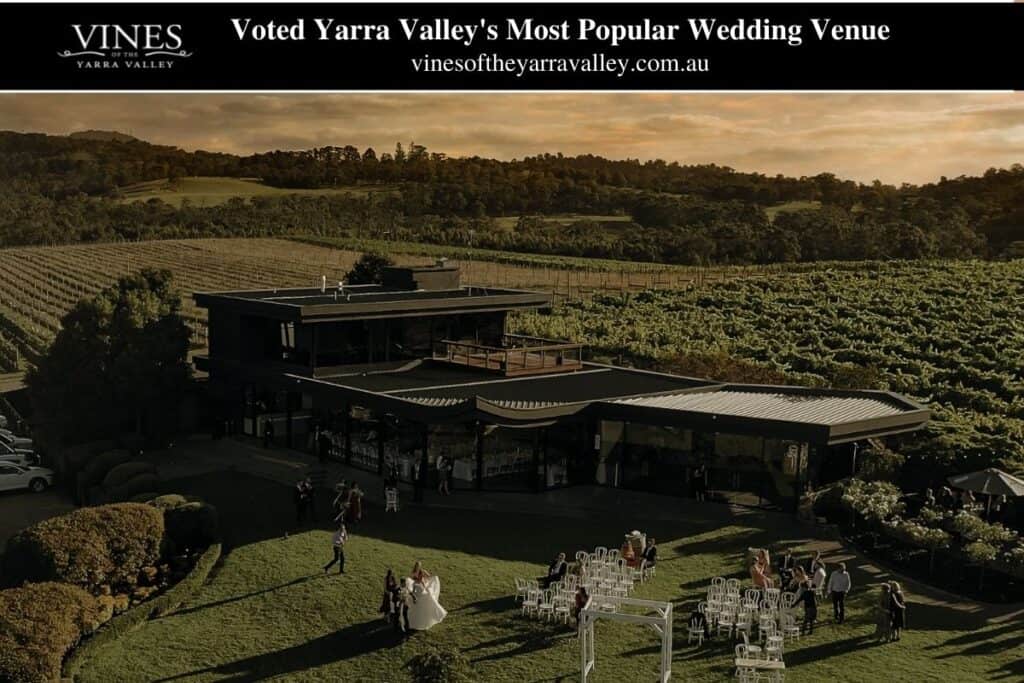 On the long, seemingly endless list of decisions to make about your big day, figuring out how to find a wedding officiant and choosing the right person for the job are pretty big ones. This person will not only officiate your wedding ceremony, but he or she will work with you in the months leading up to your nuptials to ensure that you're ready for those wedding bells to ring. Some officiants even take engaged couples through what is similar to premarital counselling, which has shown to be an important part of the wedding process.
For many couples, finding the officiant that will marry them, is a task that is often overlooked until the last moment. Doing so not only helps you plan for the kind of ceremony and wedding you will have but also the type of marriage you are both hoping to have.
Finding a Secular Officiant for Your Wedding
You have a few different options if you want to find an officiant for a secular wedding. A justice of the peace, officiant at city hall, or even a friend or relative can perform your wedding ceremony.
A Justice of the Peace
Contact the county clerk's office where you will get your marriage license. They should have a list of local Justices of the Peace who are willing to perform wedding ceremonies. You can, of course, look in the phone book, but it's better to get the referral from someone who knows for sure that they are legally certified. Start by calling the ones close to you to get a sense of their personality, then ask if you can meet with them to learn the kinds of weddings they perform.
At City Hall
Finding the person to marry you at a city hall is typically easy. You'll need to make an appointment and be willing to be married in a speedy fashion—no long, drawn-out sermons here. Call your local city hall, and they'll tell you everything you need to know.
A Friend or Relative
This is fast becoming a popular option as couples looking for a more personal element in their ceremony. In some states, such as California, a friend can get a one-day designation of Deputy Commissioner of Marriages to perform weddings for $51. Others have chosen to get ordained online through the Universal Life Church. Before you choose this option, check with your county clerk's office or Secretary of State's office to make sure that it is recognized in your state.
Make sure that the person you are choosing understands the seriousness of the task you are giving them. You won't want a friend making inappropriate jokes at one of the most important moments of your life.
If you're having a secular ceremony, all the rules we just covered for choosing a religious officiant still apply—but there are also some additional factors you'll want to take into consideration.
Decide if you want someone you know vs. someone you don't
For a secular ceremony, you have two options for your wedding officiant: a civil officiant or a friend or family member.
There are, of course, pros and cons to both. Civil officiants have to experience officiating weddings. It's not their first time around the block, so they'll know what to do, what questions to ask, and how to make sure your wedding ceremony goes off without a hitch. On the flip side, because a civil officiant doesn't know you or your soon-to-be-spouse, the ceremony might not feel as personal as it would if you had a friend or family member officiating. Plus, you have to hire a civil officiant—which can eat into your wedding budget.
A friend or family member officiating your wedding can feel more intimate. Because they know you and your partner, they can share personal stories about your relationship. Having a loved one officiate your wedding is also more cost-effective. You don't necessarily have to pay them, and they can easily get certified to marry you at little-to-no cost legally. (If there is a cost, you may offer to pay this fee for them.)
Having a friend or family member officiate your wedding also comes with challenges. Chances are, whatever friend or family member you choose won't have any experience with officiating weddings, so there's going to be a learning curve. There's also a bit of added pressure. This person is probably quite close to both of you, and they'll want to do your marriage justice. This can add to their overall nervousness
Make sure they understand the role completely
Again, officiating a wedding is a big job. A wedding officiant will need to meet with you and your partner multiple times before the wedding, write the ceremony, attend the rehearsal, and officiate on the big day. So if you do decide to ask a friend or family member to officiate your wedding, it's important to make sure they have the bandwidth to take on the added responsibility.
For example, you might want your witty, outgoing cousin to officiate your wedding. If that same cousin is wrapping up grad school or pregnant with her first child, however, she's probably not the right fit. It's nothing personal—it's just a time commitment.
If your loved one is already overwhelmed with other factors in his or her life, you don't want to ask them to take on another huge responsibility. In those cases, it's best to find an alternative wedding officiant.
Finding a Religious Officiant for Your Wedding
If you desire a religious wedding and have a house of worship, your choice is relatively straightforward. It is still best to meet with that person to discuss the questions below.
Otherwise, you'll need to decide first what denomination best fits with your beliefs. Once you've done that, contact your local house of worship to ask if their religious rules allow them to marry people in secular settings. You might attend some worship services to get a sense of different officiants' styles, then meet with them to make sure that they are available on your date, and amenable to the type of wedding you envision. Like any important job, don't just give it to the first interviewee. Talk to a couple of different people and choose the one that you are the most comfortable with. 
If you're having a traditional religious ceremony, you're limited in the kind of officiant you can have for your ceremony. For example, if you're getting married in the Catholic church, you're wedding will need to be officiated by a priest. If you're Jewish and getting married in a synagogue, you'll need to be married by a rabbi. If you're having a traditional Muslim ceremony, you'll need to be married by an Imam. Just because you're limited in the type of officiant you can have at your wedding doesn't mean you're limited in who can officiate the ceremony.
Here's how to find the right religious wedding officiant for your wedding ceremony:
Meet with a variety of wedding officiants
Chances are, you had to go on a lot of dates with a lot of people before you found your spouse and fell in love. Well, it's the same thing as finding the perfect wedding officiant. You're probably going to have to meet with multiple officiants at multiple churches/synagogues/mosques/places of worship before you find the perfect match for your wedding.
Schedule meetings with at least 3-5 potential officiants. Look for someone that not only has experience officiating weddings but also makes you and your partner feel comfortable. Your wedding officiant is going to play a big part in your big day—so you want to make sure it's someone who makes you feel at ease
Find someone who aligns with your ceremony style
If you're having a religious wedding ceremony, you (obviously) need to find a wedding officiant that aligns with your faith. It's just as important to find someone who aligns with your wedding style.
If you want to infuse your wedding ceremony with some light-hearted jokes, look for an easy-going officiant with a great sense of humour. If you want to keep things serious, look for a more traditional, old-school officiant.
The point is, every wedding ceremony—and every officiant—has a style. Make sure yours matches up. 
Make sure they're comfortable public speaking
Speaking is a huge part of a wedding officiant's job. So it doesn't matter if you find a priest who makes you feel entirely comfortable, a rabbi with the perfect sense of humour, an Imam whose beliefs perfectly align with yours. If they're not comfortable speaking in front of a crowd, they're not the right person to officiate your wedding.
When you're considering wedding officiants, try to get a feel for their comfort and ability to speak to a crowd. Do they have experience officiating weddings (and, therefore, feel comfortable leading a ceremony)? Are they able to project so that your wedding guests in the back row will be able to hear the ceremony? If the answer to any of these questions is no, keep looking. The right religious officiant is out there.
Check out Vines of the Yarra Valley Wedding Reception Venue to celebrate your big day.
Tips on How to Find a Wedding Officiant
The points mentioned above will have given you a clear idea of who the different wedding officiants are, and you might have already chosen the right kind of officiant. However, other details need to be taken care of, and these include the fact that not all wedding officiants (no matter which type you choose) are going to be ideal for your wedding ceremony.
Different wedding officiants will bring different things to the ceremony, and you will have to let your officiant know precisely what you are looking for in the ceremony.
Now given below are some of the best tips that you can have when it comes to choosing the right wedding officiant.
Sit down and talk with your partner about what you are looking for in your wedding officiant.
The wedding is about both of you, which means that the two of you must be on the same page. There are details to think about: what's the vibe of the ceremony? Humorous? Loving? How long do you want it to be? Are you including others, such as readers or musicians? Discuss it with your future spouse and decide what you're looking for.
Once you've decided on the style of wedding you want, select an officiant that will fit that type of ceremony.
Ask wedding officiants you are considering what type of speaking style they have.
We all have that one silly uncle, who is the life of the party. He's the loud, funny guy who is always making jokes and getting laughs. Now think about your kind, sweet grandma. She's got a soft-spoken way about her. They have two different styles of speaking, and officiants are no different. It's important for you to decide if your officiant's speaking style fits the tone of the ceremony.
Are you unsure if your officiant can fit your criteria? You can always ask them to recite a few lines from a wedding they've previously officiated.
Ensure that you and your wedding officiant's values align
You don't want to be caught off guard if your officiant says something you don't agree with. For example, your officiant says something like you will make excellent parents. That might make for an awkward moment if you don't want children.
If it happens that his or her beliefs are clashing with yours, then you can choose someone else to officiate your wedding.
Watch a clip of your wedding officiant speaking before committing (if you can).
Consider it as an audition. This might not always be possible, but if it is, listen to it. This will help you decide if he or she will be able to deliver a speech (or read out a piece) in the way you want it.
Watching a clip will also allow you to determine if he or she will be confident enough while performing the ceremony.
Do not be afraid of having a small interview with your wedding officiant before committing.
You wouldn't hire a caterer without trying the food first, right? Same process for the officiant. Even if this person comes highly recommended, sit down with them and have a conversation. This will help you get to know your officiant better clarify any questions.
Ask for a sample of a ceremony that they have done in the past.
You likely don't want to write a script from scratch. There's no need to reinvent the wheel. Wedding scripts are available, so ask your officiant if you can view ones they have used. It will give you a better idea of the officiant's abilities (and might give you some inspiration for other details, too!)
Check out our ultimate list of wedding celebrants in Melbourne.
Frequently Asked Questions About Wedding Officiants
Can a wedding officiant marry you anywhere?
As long as the officiant is legally approved to officiate a marriage by the state in which they perform the ceremony, all should be well. However, each state has different requirements, so double check what's required in your state so that you're sure that everything will be legal.
Do you need a wedding officiant to get married?
If you live in Pennsylvania, Colorado, Wisconsin or the District of Columbia, couples can marry sans officiant in front of witnesses, if they turn in the necessary legal paperwork. However, all other states require an officiant for a legal and recognized marriage. An officiant only needs to meet your state's legal qualifications for performing your marriage ceremony. 
What is the difference between an ordained minister and a wedding officiant?
An ordained minister is ordained and fulfils specific duties unique to their denomination. They can perform legal marriages and other functions of the church, including church rites, sacraments and funerals. Ordained ministers may be restricted in what they can and can't do, depending on the church they are affiliated with. A wedding officiant, on the other hand, refers to anyone who can legally officiate a marriage.
What does an officiant say at a wedding?
That is entirely up to you, as the couple getting married, and your wedding officiant. We're all familiar with the traditional vows, but you can choose to incorporate anything you want into the ceremony. Get creative and use any text that speaks to you as a couple.
Questions to Ask Potential Wedding Officiants
Whether your wedding officiant will be religious, a civil officiant or a close loved one, here are some questions to ask before you make a decision.
Questions for Religious Officiant
How many weddings have you officiated?

Will you give a sermon/homily?

Can you officiate an interfaith ceremony? (If applicable)

Do we have to get married in the church/synagogue/mosque?

Can we write our vows?

Is there a donation we should make to the house of worship?

How often will we meet?
Questions for Civil Officiant
How long have you been an officiant?

Will you give a speech during the ceremony?

If so, can we review it ahead of the ceremony?

Do you personalize each ceremony you officiate?

What does your typical ceremony outline involve?

What is your fee?

Can you help us with our vows?

What will you wear?
Questions for Friends or Family Officiant
Do you understand the responsibilities of the role?

Do you anticipate any scheduling conflicts?

Are you comfortable speaking in front of our families?

Do you have an idea of how you'll officiate in mind?

Can we cover any costs to make you an officiant?
A wedding officiant brings his or her personality and grace to the wedding. Finding the ideal officiant is one of the most important parts of your big day. Make sure to discuss the idea and style of the wedding with your partner first, then decide who would be the best fit. The right officiant is the one who will lead your ceremony exactly how you want it.
Now you know exactly how to choose the right wedding officiant. All that's left to do is get out there and find the perfect person to officiate your big day!
Frequently Asked Questions About Wedding Officiant
A wedding officiant is the leader of the wedding ceremony. They work with the couple to prepare materials for the ceremony and perform the marriage on the day of. Read on for a complete guide to officiating, from getting ordained to writing the actual ceremony.
The quick answer to that is yes; it is possible to have a friend of family member perform your marriage ceremony once they have been legally ordained to do so. Getting ordination can be as simple as filling out an online form from a ministry that will ordain anyone who wants to solemnize weddings.
But according to Anwar, there is nothing to stop a friend from conducting a ceremony to mark a marriage. All parties just need to be aware the ceremony has "no legal effect whatsoever" and the happy couple with have to pop to the registry office before or afterwards to make their commitment legally binding.
Choosing an Officiant
Do they know both of you well and understand your relationship?
Can they speak well in front of a crowd?
Are they comfortable with any religious aspects you may want for your ceremony?
Are they comfortable writing their part of the ceremony?
Celebrant. A celebrant, in general, is someone who performs either religious or secular ceremonies for marriage (and other rites). A celebrant can be an ordained clergy member, professional secular officiant or legal official, such as a judge.