What's not to love about a backyard wedding? They're intimate, convenient, and perhaps best of all, often a budget-friendly (if not free) venue. But before you write off a backyard wedding as an overly casual affair that welcomes a rustic vibe only, know that there are endless backyard wedding ideas to transform it into anything you want it to be. After all, there is no place like home.
It was all about sharing our home with our family and friends and inviting them into this day. Our guest list was very diverse. We wanted to bring the level of comfort and familiarity to a group that was unfamiliar with each other, and we thought there is nothing better to break down barriers or ingratiate our guests than inviting them to our home.
Looking for the ultimate Wedding Reception Venue in Melbourne? Look no further, Vines of the Yarra Valley is here.
There is no place like home. Whether it's your childhood backyard, your partner's parents' lake house or your grandparents' country cottage, planning an at-home, a backyard wedding is an amazing idea—but remember, it's not an actual wedding venue (yet). The average home isn't quite prepared for 150 wedding guests, 75 cars and 20 tables needed for a full-on backyard wedding.
While it may be more work (and more expensive) than you probably anticipated, we can tell you this much: You won't regret saying your vows in a place that means a lot to you. It's all about being prepared for what it takes to throw a backyard wedding—either in your own or a loved one's. So here's everything you need to know about planning an at-home wedding.
Looking for a Wedding Event Planner? Look no further, Vines of the Yarra Valley have you covered.
Timeline Suggestions
There are a few things to keep in mind when planning a timeline for a backyard wedding. First, and most importantly, you want to work around the light. Try to avoid having your ceremony during the harshest light to ensure you get beautiful photos. Second, because guests won't be travelling between events, you want to ensure there is no downtime. You might consider doing all your photos before the ceremony so you can go straight to cocktails with everyone else. But, if you'd rather wait, you can also plan an activity or set out yard games to keep them occupied until you finish taking photos. Lastly, you want to be considerate of your neighbours. You might need to cut your party short — or ask everyone to head out to an after-party at a bar — so you're not keeping your neighbours awake until the early morning hours.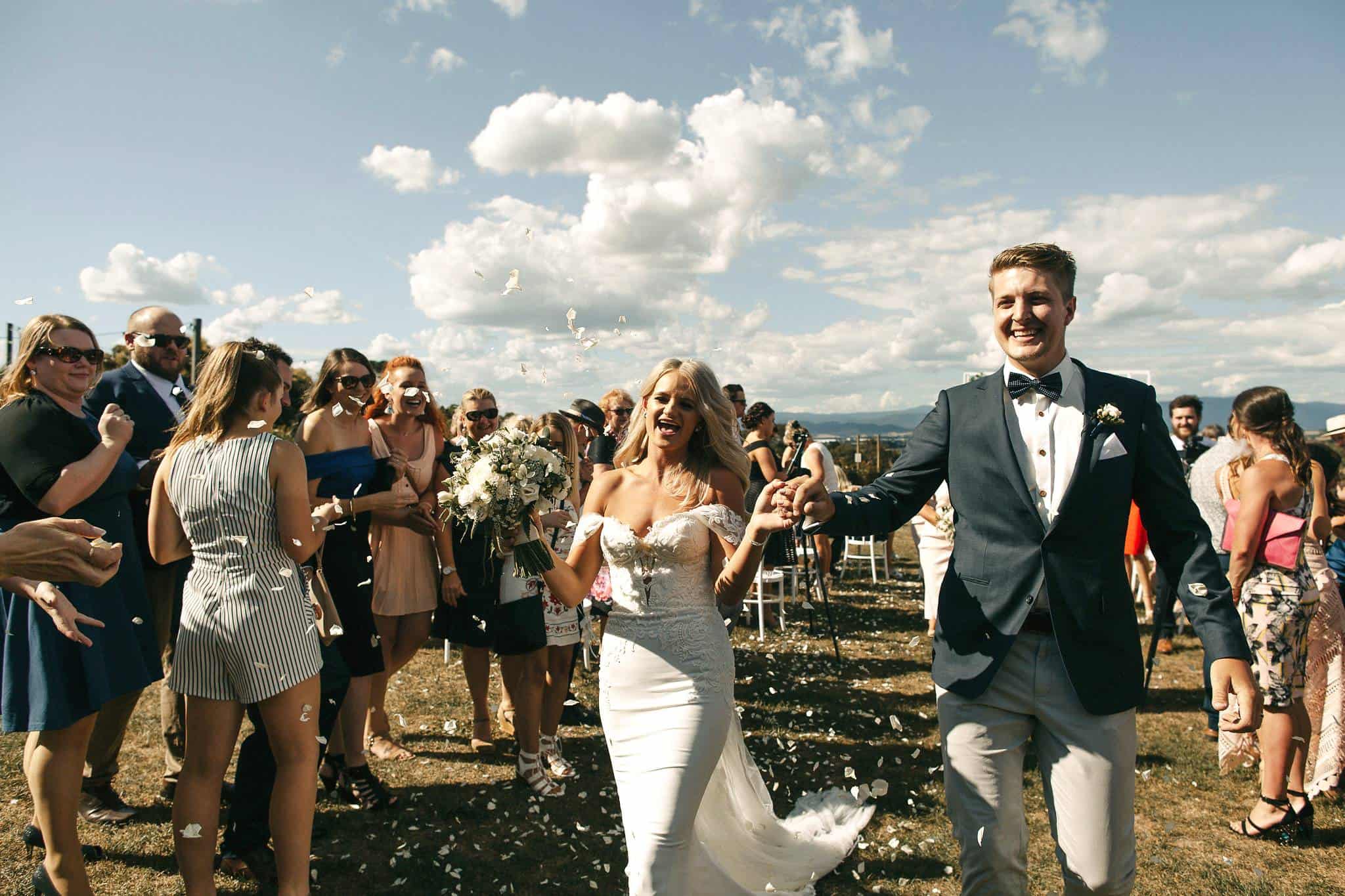 Space Planning Tips
Ceremony
Whether your backyard is small or sprawling, you'll want to pay particular attention to where you set up your ceremony. Large trees make for the perfect backdrop and provide shade from harsh sunlight. If you want to make the house a focal point, you could set up your ceremony, so you, your fiancé, and the officiant are standing on the back porch with all your guests on the lawn, facing you. Keep in mind that, if you're getting married in warm months, you'll want to keep your guests' chairs out of direct sunlight before the ceremony or, ideally, choose a shaded spot to set up chairs. If you're getting married in cooler months, you might consider setting up your ceremony in a non-shaded spot so you and your guests can enjoy some natural warmth.
Reception
Tents are perfect for designating a reception space in a backyard and make space planning a breeze. Before you rent a tent, work with your wedding planner to decide how many tables and food/drink is serving stations you need and how large your dance floor should be. You don't want to overcrowd the space, and you want to ensure your guests have plenty of space to dance — even if that means you'll need to move tables/chairs at certain points of the day. Because your reception will also include food and drink, your caterer and bartender should visit the space so they can let you know what extra equipment they'll be bringing and how much space they'll need. If your kitchen isn't large enough, you might need to set up another food prep area, which is something you'll need to account for when planning your space.
Benefits of a Backyard Wedding
You can invite your furry friends
A backyard wedding gives you the perfect excuse to include your pets in your big day! You don't need to clear it with a venue or pay a deposit, your furry friend doesn't need to stress over travel, and they can head back inside when they're finished partying with your guests.
You will save money
When you decide to have a backyard wedding at a family member's or friend's home, you automatically slash your wedding budget dramatically because you aren't paying for a venue, security deposits, per-person fees, and all the other hidden charges that go along with it. You can also save money on decor since you'll have the natural elements to add visual interest. Yes, you'll likely need to rent almost everything else, but those rentals will not outweigh the cost of a venue. For tips on how to plan a wedding on a budget check out our blog post.
You can choose any date
This might seem like a small thing but having complete freedom to choose a date that works best for you and your fiance is actually a huge benefit of a backyard wedding! It's especially helpful if you want to get married during peak wedding season when venues book up at least a year in advance.
You can keep the guest list small
Because a backyard wedding tends to be naturally more intimate than a wedding at a traditional venue, this is the perfect reason to keep your guest list small. If you're nervous about how your families will react to a small guest list, remind them that space is the main limiting factor in your decision. Unless you're getting married in the backyard of a multi-acre mansion, there simply won't be enough space to accommodate a huge guest list. (But you don't need to feel guilty about your wedding guest list, no matter where you decide to tie the knot!)
The sentimental factor
There is nothing like saying "I do" in the backyard where you played as a child or getting ready in the room where you grew up. The sentimental factor of a backyard wedding can't be recreated at any other venue and shouldn't be underestimated. You and your guests will feel more comfortable in a space that feels like home, and it will be a special memory your family and friends will cherish forever.
Elegant Backyard Wedding Ideas
Plan it.  Backyard weddings are a great way to save money on the venue space, although you must remember that you'll need to consider many things before you can commit to this idea. First question: Do you or your parents have a backyard big enough for your wedding? To answer this, you must think about your guest list and about what type of reception you would like to have. Do you envision a plated dinner or a buffet? Passed hors d' oeuvres and cocktail bar or grilled picnic food? Each type of reception comes with different capacities. Will you also be hosting your ceremony in the backyard, or just the reception? You'll need even more space if you're hosting both.
Tip: Talk to a rental company or a catering company—yes, we can help answer this questions!—before you make this decision. They will know how much space you will need to set up tables, booths and a dance floor to accommodate your guest count, and will likely suggest different catering options that best meet your visions and space constraints.
Prep it.  If you have at least 8 weeks, you should be ready to prep the backyard if you're hosting a backyard wedding in the summer, great! Nature can take care of most of your décor costs—although you're going to have to help it along. Plant your gardens this year with your event design and layout in mind. It will be difficult, though, to get your gardening in order without knowing where everything will go.
Here's a great tip: talk to your wedding planner, rental company or caterer about the event layout before you do any work. Sometimes there are tables and prep areas that our clients forget to take into consideration or new layout ideas we come up with to maximise the space when we visit the site.
Theme it.  Whether you're looking for a simple backyard wedding or an elaborate, elegant wedding design, your theme will drive most of the aesthetic decisions from here on out. Sophisticated country? Vintage? Rustic? Whimsical? Every theme comes with different flowers, photo frames, centrepieces, chairs, linens, catering choices and more.
Tent it.  This is one of our biggest recommendations. We largely recommend this: rent a tent! Not only will this come in handy should there be a little inclement weather on the day of your wedding, but it also provides you with much-needed shelter from things as simple as too much sun or a light breeze (think of your delicate decorations on the tables…you don't want them to tip, break or blow away!), gives you privacy and adds decorating opportunities (see: light it up). Trust us when we say tents are great for backyard weddings large and small.
Dance floor it. What's a backyard wedding reception without a dance floor? Lots of holes in the grass, that's what. Be kind to all those women in high heels and those poor blades of grass growing in the danger zone, and rent a dance floor for guests to use in lieu of just a grassy area or even a patio or deck. You'll want something flat and smooth.
Light it up.  A huge perk of a backyard wedding is that you can light up this space with as many (or as few) beautiful strands of lights as you could want—and you can begin the stringing as early as you need to since no one else is renting your event space. We suggest stringing lights throughout the ceiling of the tent and wrapping them around trees. Consider hanging or placing even more lights, Chinese lanterns and candles on chairs, tables, trees and another natural shrubbery. Wedding lighting is worth the upgrade almost every time. Take a look at these photos. What would they look like without such exquisite lighting?
Rent it.  Rent your tables and chairs from a rental company—or through your catering team, who will either rent the equipment themselves or know with whom you should speak for the best styles for your budget. When you rent your equipment, you won't have to worry about the setup or take down. You just show up, sign on the dotted line, and the entire reception will be constructed for you.
Huge tip: you will not regret this help on your wedding day. Also worth considering is the temperature. Are you hosting your wedding on the hottest day of the year? Consider renting equipment that will help cool down your guests so that no one gets too hot and uncomfortable. If you're hosting a late fall backyard wedding and the evenings are known to cool down, there are plenty of attractive looking heater options you can also rent from your rental company. Another big tip: temperature controlling equipment is always a good idea.
Personalise it. It's your backyard—let people know! Personalise your backyard wedding with the kind of intimate details, and only a backyard wedding could afford—Hang Polaroids of you two from the tent or on the backs of your chairs. Showcase your baby photos and engagement photos. Display your parents' and grandparents' wedding photos around the backyard or frame them for a side table. Decorate the tent, the trees and the tables with memorabilia that is special to you two. Don't forget about the inside, either. In the bathroom, for instance, leave something special, like perfume and cologne, mouthwash and floss and other toiletries along with framed photos of either wedding-related things or photos of you and your fiancé. Turn the living room and kitchen inside the house into a shrine commemorating your relationship. This day is all about you.
Separate it. Depending on how much room you have to work with, consider creating different "areas" or zones in your backyard. For example, incorporate a casual seated area away from the dance floor and tables that provide guests with a little bit of intimacy.
Game it.  With an outdoor wedding—and one in your backyard, nonetheless—you get to host games and entertainment your way. Set up a couple of lawn bag or cricket games. Guests can play while they wait for you to finish your photos or while they have a cocktail. As long as the sun is still out and the music's not dance-material, your guests will be looking for something to do.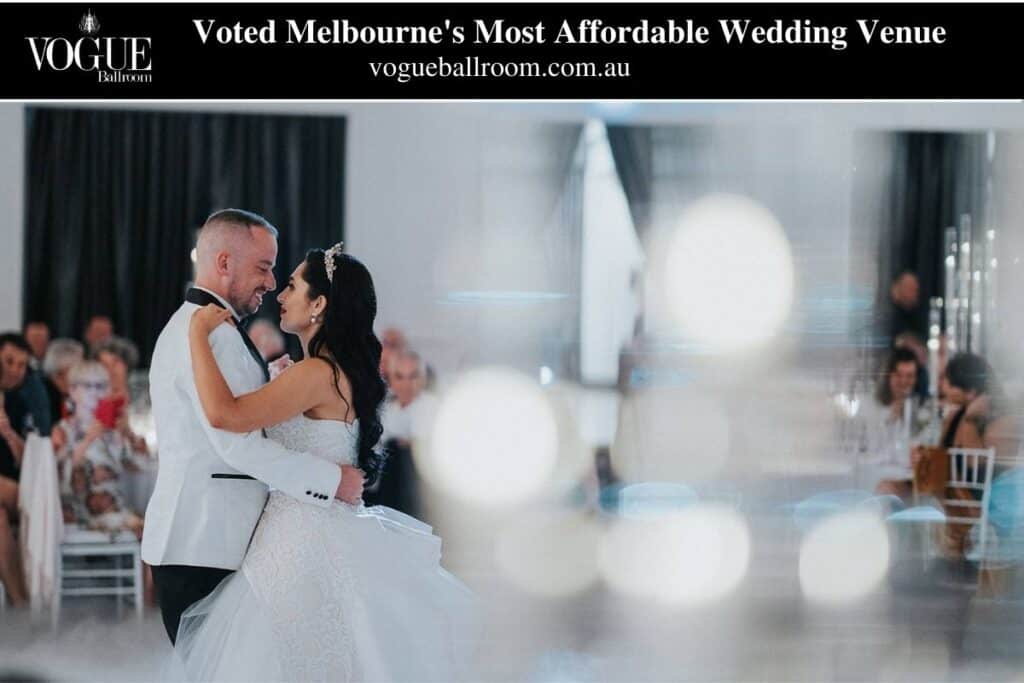 Logistics
Power
Between the extra lighting, the sound system, and the food prep equipment, you're going to be using a lot more power than most homes can handle. So, to ensure you don't blow a fuse or put the entire neighbourhood at risk of an outage, rent generators to accommodate the extra power you'll need. After you check with your caterer to find out what equipment they'll be using and DJ to find out how much power their setup needs, ask your wedding planner and the generator rental company for help in choosing the power sources that will fit your needs.
Restrooms
If your guest list is larger than 20 people, you will need to provide additional toilet facilities. There are so many options for upscale portable toilet trailers that provide a comfortable experience, including lighting, mirrors, sinks, and — most importantly — a more space than traditional port-o-potties! You can even add a personal, homey touch by adding a small amenities kit to each bathroom with breath fresheners, Band-Aids, hand sanitiser, cotton balls, and safety pins. Trust us, and this will save a lot of headaches on the day-of because you won't have everyone walking through the house and the day after because you won't have to fix an overused bathroom system.
Yard Maintenance & Setup
You'll want to plan yard maintenance to give plants time to fill out, flowers to bloom, and space to be cleared, if necessary. You might even consider hiring a landscaper to take care of all the design and maintenance, so it's one less thing on your to-do list. At the very least, you need to cut the grass a few days before the wedding. One thing you absolutely can't forget to check is that the ground is level enough for chairs, tables, and a dance floor. If you're renting a tent, their professional team will be able to check and let you know if they need to lay a foundation, so the dance floor is level. If you're not renting a tent, a landscaper should be able to check if the ground is level.
Insurance
As much as you don't want to think about anything bad happening on your special day, it's best to be safe than to be sorry if an accident does happen. Contact your homeowner's insurance to see what is covered, such property damage outside or inside the house. Then contact your vendors to find out what insurance they carry. You might have to purchase supplemental insurance, but your vendors' insurance might also provide enough coverage for certain areas, such as bartenders.
Permits
Before you get too far into booking vendors, you must check with your city officials to find out if you need permits to host a large party at your home. There might be noise ordinances, fire codes, health department regulations, and zoning issues that you don't want to violate. In some cases, your vendors might need to file additional paperwork, so be sure to include your wedding planner on any meetings with or emails from the city clerk's office. Your planner should either be able to coordinate with the vendors to file the paperwork themselves (usually for an additional fee) or file the paperwork for you.
Neighbours
A month or two before your wedding, notify your neighbours of your backyard wedding plans. This will give them plenty of time to plan, rearrange any plans that might conflict, or plan a night away. Give them as many details as possible, such as the exact time of your ceremony, so they know when you'll need some extra quiet and let them know where your guests plan to park in case they have concerns about street parking. If you're going to tell your neighbours in person, we recommend also giving them a written schedule, so they have all the details for the day-of. You could even include a small gift, such as a pair of earplugs, as a token of appreciation for their patience. A little consideration will go a long way to keeping everyone happy!
Parking
When you're checking on permits, also check the rules for street parking in your neighbourhood. Some communities have certain times that street parking is not allowed or even prohibit overnight parking. If that's the case — or you don't have enough street parking near your home — consider hiring a valet service to park the cars at a nearby open lot. Just be sure to tell guests ahead of time so they don't leave valuables in their cars that you could be held liable for.
Clean-Up
This is one of the most important details to keep in mind when planning your space and your rentals. A group of 20+ people will produce a lot of trash over an entire day, so you'll need to rent plenty of trash and recycling bins to collect it all. Your caterer might even take care of emptying the bins throughout the day, so ask if that's a service they offer. If not, you might want to designate or hire someone to monitor the bins, so they don't get too full and cause an unpleasant sight or smell.
If all this sounds too much to handle, why not hire a wedding stylist & planner to organise your backyard wedding.
The Negatives
As with all great ideas, a backyard wedding often requires a lot more work and planning behind the scenes than first anticipated.
While it can seem like a cheaper and more relaxed option, when you consider that you have to clean and tidy your whole house, yard and then set up a wedding too, it can get overwhelming quite quickly. What surprises many couples is the high degree of organisation and attention to detail required in lots of different areas all at the same time. 
Depending on the country the wedding is in, the season, number of guests and complexity of the event, everything from hiring furniture, tableware and tents to council permits, the safety of lighting installations and council parking/noise restrictions needs to be anticipated, planned for and contingencies put in place.
This advanced level of planning can be exhausting and a bit of a downer for some soon-to-be-weds.
Particular points to weigh up are:
Who will set the tables, organise the decor and do the cleaning up?

Who will coordinate the collection/return of hired items the morning after?

How's your relationship with your neighbours? Will they be okay with the noise/traffic/cars parked down your street?
But even with all of these considerations, you're undeterred and still have your heart set on a backyard wedding, don't you?
Weather happens. It's best to have a Plan B just in case it rains or even if it's unseasonably hot or cold. With enough planning, your Plan B can be just as incredible as Plan A. If your house is large enough, move the party inside. If you'd rather keep it outdoors, put a hold on a tent early so that it's ready to be picked up in case you need it. If you do go the tent route, ensure that the sides are completely covered to protect against the rain, bring in small fans to beat the heat, or rent propane heaters to keep your guests warm. The hope is that you don't have to go to Plan B, but it's best to have a plan in place ahead of time, so you're not scrambling at the last minute.
Frequently Asked Questions About Backyard Wedding
The wedding will be tacky if your guests will sit under the scorching sun and lip chapping winds the entire day. It also will be tacky if it rains and you don't have a shade. To give your event an impressive look, rent a tent from wedding tent rentals.
If you go totally DIY with your backyard wedding you might see a lower per person price but this all depends on your set up and how much you need to bring in. Ideally you have a fabulous indoor space that can host your desired guest count so you don't have to rent a tent.
Determine Your Budget First.
Limit # of Guests.
Host Ceremony/Reception at Private Residence or Public Space.
Choose 2-3 Top Priorities.
Look at Alternative Food and Booze Options.
Ask for Help in Lieu of Gifts.
DIY Favors, Flowers, and Wedding Party Gifts.
Shop Second Hand or Vintage for Attire and Decor.
Because a backyard wedding tends to be naturally more intimate than a wedding at a traditional venue, this is the perfect reason to keep your guest list small. Unless you're getting married in the backyard of a multi-acre mansion, there simply won't be enough space to accommodate a huge guest list.
When holding an outdoor wedding, it's best to schedule it during the spring months of March and April and in the fall months of October and November. These times of the year provide ideal temperatures (65 to 80 F) suitable for an outdoor wedding.