When your friend gets married, she deserves to be showered with love a.k.a. thoughtful and meaningful gifts. Since you're not just a regular friend, you're a bridal-party-level friend, these special (and personalised!) picks will show the bride-to-be just how well you know her style before she says "I do." Even more importantly, these thoughtful bridal shower gifts will help the bride and her husband-to-be settle into their new life (or home) together. Whether you're looking for a splurge-worthy present, or simply want a creative add-on to accompany her registry pick, browse through these finds to help her get to enjoy the day (and beyond).
And just in case you need a friendly reminder, if the bride and groom created a wedding registry, that's always the first place you should shop. They created it for a reason, after all.
Looking for a unique bridal shower gift? While we recommend sticking to the registry for wedding gifts, a bridal shower is a perfect opportunity to give something that's a bit more personal—or something. Can be used on the actual wedding day. It's fun for the bride to be surprised by a unique gift that she might not think of for herself.
Go beyond the bridal theme and consider the bride's traits and hobbies when selecting a gift. Does the bride like to cook, play board games, entertain or travel? Whether the gift is useful or an indulgent, they'll be sure to appreciate the sentiment behind it.
Check out Vines of the Yarra Valley Wedding Reception Venue in Victoria for the ultimate wedding venue.
Does the hostess traditionally get the bride a gift?
Bridal shower gifts are usually expected, even if you are hosting. If you're concerned about finances, you could ask other bridesmaids or the mother of the bride to take on the role of co-host and share the financial responsibility. Another way to save on a gift is to coordinate the purchase of a major gift or to buy her something small but meaningful, such as a personalised bridal shower gift.
What if the bride has more than one shower?
If this is the case, hosts should consult each other (and the bride) about the guest list, so there is no crossover. The exception should be for bridesmaids, who should be invited to both showers. Bridesmaids aren't expected to bring a gift to each shower they attend, only to the first one.  
What are Jack and Jill showers?
Traditionally, bridal showers are reserved for female guests only. However, showers held for couples are becoming increasingly popular. These "Jack and Jill" showers tend to have more in common with a cocktail party or dinner than a customary shower. Gifts are still expected, but they are presented to both the bride and groom.
How do I coordinate the buying of a big gift?
Perhaps the bridesmaids want to chip in for a larger item for the bride, such as a new appliance. If it hasn't naturally come up in conversation yet, you could pitch the idea to some or all of the guests. Make sure that everyone who contributes has the opportunity to sign the card (or at the very least, write their name on the card yourself).
If you have money left over after purchasing the gift, include smaller related items such as a laundry basket or detergent if it's a washer and dryer. One of the nice things about purchasing a big gift is that you can keep it a surprise, even if the shower isn't.
To help, we've rounded up the best bridal shower gifts to show how much you love the bride-to-be.
A scented candle or a spa treatment
Traditionally, because the bridal shower was about offsetting the cost of an endowment, gifts of money and jewellery were given, as presented to help the bride set up her marital home.
However, today, modern bridal showers are about the bride herself, so a gift like scented candles are both for the bride, but also her home too! Or, you could go one better and book her into a luxury spa experience! A massage, facial or some time in the sauna might be exactly what she needs as a bridal shower gift!
A spa treatment is an ideal way to reduce pre-wedding stress. Look for home-based treatments or purchase a voucher for a day of pampering.
Something thoughtful
While a kitchen tea calls for gifts that are restricted to the boundaries of the kitchen, a bridal shower allows for a greater scope of gift varieties. A luxurious dressing gown to be used when the bride gets ready on the morning of her wedding is both a thoughtful and practical gift.
Have the pocket embroidered with her post-wedding initials for an extra special touch!
Lingerie
Items such as lingerie and negligees are a modern choice for a bridal shower gift. They are considered somewhat 'luxury items' and are appropriate gifts in a modern context – and not to mention a far cry from bridal shower gifts of old! If you don't know her size or taste, then why not buy her a voucher or a garter or some stay-ups? Something she and her partner can enjoy!
Check out our ultimate list of of the Best Wedding Lingerie & Underwear Bridal Shops in Melbourne.
A robe to wear the morning of the wedding
A beautiful silk robe is a perfect gift for any bride-to-be.
Even if she has already ordered robes for her and her bridesmaids to wear the morning of the wedding, she can take yours on the honeymoon or simply keep it for lazy days at home.
Monthly subscription
Traditionally, the focus of a bridal shower was to supply the bride with items for her home, as well as advice about managing her household and well wishes for her future marriage.
A modern interpretation of this sentiment could be a monthly subscription to a magazine or club that suits the tastes of the bride is a thoughtful gift, and things like home, craft or fashion magazines are a great option for creative brides. This is truly the bridal shower gift that keeps on giving!
Entertaining
A recipe book or cocktail recipe book can is a great gift for a bride who loves to cook and entertain. Go a step further and even buy her a cocktail mixing kit, or some cute items to use at a dinner party such as a cocktail or wine glasses, or even some beautiful metallic serving cutlery.
Bed linen
Fresh bed linen is both practical and symbolic, as it represents a fresh start and new beginnings.
Primarily the focus of a bridal shower was to supply the bride with items for her home, as well as advice and well wishes for her future marriage.
A beautiful cosy throw is a perfect gift for newlyweds – so many comfy nights in to look forward to!
Classic Bridal Shower Gift Ideas
Not sure what to get for a bridal shower? Check out these tried-and-true presents. These traditional and personalised bridal shower gifts please couples year after year, so they're a great place to start if you're feeling stumped—and know the gift recipients have classic style.
Dessert Stand
Every host needs a few dessert stands in their repertoire. Our pick? A pedestaled stand that can double for sweets or appetisers. Now that's a good bridal shower gift.
Place Mats
The couple might have registered for place settings aplenty, but what will they set those dishes on? Okay sure, they'd be just fine on the table, but these beautiful placemats will round out their dinner presentation.
Picture Frame
A sweet side-by-side frame is the perfect desk accessory or coffee table décor. After the wedding, the couple can slip an extra wedding invitation into one side and their favourite snapshot from the wedding day into the other.
Linen Napkins
They can never have too many sets of napkins, especially if the to-be-weds are avid dinner party hosts. No wonder they're such good bridal shower gifts.
A beautiful photo frame
The newlyweds will be swimming in wedding photos after the big day. Instead of putting them in an album to collect dust, gifting a beautiful photo frame will give them an excuse to display some of their photos on their wall. Plus there's no such thing as too many photo frames, right?
Toiletries
Toiletries such as bubble bath, bath bombs or massage oils are always a bridal shower winner. Have these packaged in a beautiful basket for the bathroom and Voila! The perfect gift.
Coffee table book
A coffee table book based on a topic the bride loves or a tasteful scrapbook that the couple can use to put photos of their honeymoon is both considerate gift options.
These are great keepsakes the couple can have in their homes for many years to come.
Something to relax
Breakfast in bed, serving tray and a breakfast recipe book is a sweet gift option to encourage the bride to enjoy her mornings and weekends in a relaxing manner. This is particularly great for a bride who is always very busy!
Couples activities
A couple's activity voucher, such as a dance class or unique experience is both thoughtful and fun. They can use it before the wedding to perfect their first dance, or save it for something special to do together once all the wedding planning and celebrations have concluded.
Something for the honeymoon
Honeymoon accessories such as a beach bag and towel or co-coordinating thongs and sarong will remind the bride to get packing before the wedding.
Also, any travel essentials such as personalised luggage tags, locks or a travel pillow will be graciously accepted.
Not only is this a practical gift, but it will get the bride excited for the adventures ahead!
Quality champagne glasses or wine tumblers
Once married, the newlyweds will have plenty of nights to themselves to look forward to. To make these nights even more special, a beautiful set of champagne glasses on wine tumblers might be the perfect addition.
Cheeseboard
Like mentioned above, the newlyweds will have plenty of nights together after the wedding. To help them make the most of it, a quality cheese board is a perfect gift.
A few of her favourite things
A box filled with a few of her favourite things is a sweet gesture and easy to do. Items such as her favourite tea, flowers, soaps and chocolates are perfect bridal shower gifts!
If you know the bride well, then this will be easy for you!
How much should I budget for a bridal shower gift?
If you're wondering how much to spend, you should consider both your personal finances and relationship with the couple. Don't worry about covering the cost of your plate; just spend what you can afford and give from the heart.
When does she open gifts?
If you're planning on having games, it's nice to open gifts after the ice breakers. Otherwise, she can open them before or after food is served.
What's the best way to track who gave what gifts?
Since you'll be busy with hosting duties, you should assign someone to sit next to the bride and record the gifts. She can write down the name of the guest and their gift in a notebook, or alternately, gather the cards and write the gift down on the back of each card. This will be helpful when sending out thank you cards.
What kinds of gifts are appropriate?
While purchasing a gift from the bridal registry is a surefire way to gift something she'll use, don't be afraid to pick out something on your own that you feel suits the couple. Traditionally, items for the home are considered appropriate gifts, not only gifts for women.
Should my bride create a bridal registry?
Some brides may feel uncomfortable requesting gifts, but a bridal registry is in everyone's best interest. It saves the guests from worrying about getting something she will like, and it saves the bride time since there will be fewer returns to make. If the bride already has a kitchen full of brand-new equipment, she may opt for a more creative route such as a honeymoon registry.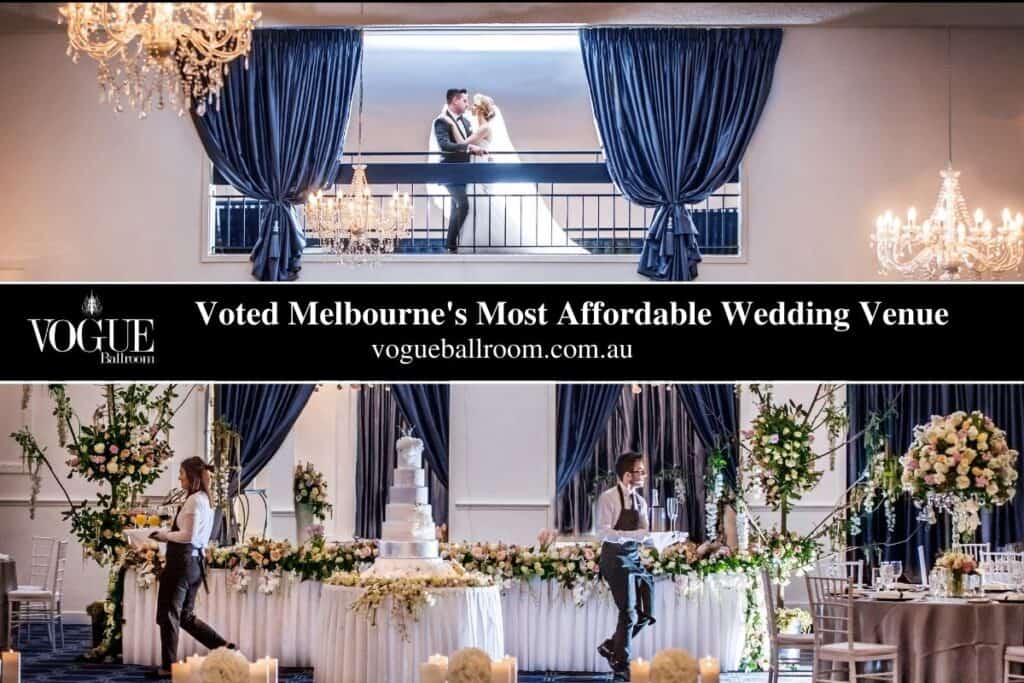 How should I let guests know that they need to bring gifts?
Most guests are aware that a gift is expected when they attend a bridal shower, so you don't have to spell it out for them. It is helpful and appropriate to include information about where the bride and groom are registered, so guests can purchase something from the registry if they desire. If a guest cannot attend, they do not have an obligation to send a gift, although they may choose to.
The origins of bridal showers can be traced back to the story of a young Dutch girl whose father refused to pay her dowry to a poor miller. The villagers came together to shower the couple with gifts and goods necessary to set up a new household.
Today, some couples have already accumulated the necessary items, but the tradition is still going strong. It's a lovely way to help the bride take a break from wedding planning, make her feel special, and enjoy the company of her female friends and family members.
Frequently Asked Questions About Bridal Shower
It's a pre-wedding party to gather the bride's closest family members and friends for an afternoon in her honor. Guests will enjoy food and drink together, bring gifts, play games, and socialize before she ties the knot.
Today it's the maid of honour and bridal party or the bride or groom's mother who throws the bridal shower. Typically, whoever throws the event is the one who must cover the costs. Often, the maid of honour and her fellow bridesmaids throw the bridal shower and pay for it, and the mother of the bride contributes.
According to this history behind bridal showers, ladies in the Victorian days would gather to wish the bride well. They would then spoil her by bringing small gifts, notes, and home goods. These gifts were put in an open parasol and they would then "shower" them over her.
A bridal shower is a party just for the bride with her closest female friends and family, while a wedding shower is a party for both the bride and the groom and both sexes can be invited. Basically, both events are a party that revolves around gifts.
Tradition states that the bridal shower should take place between two weeks and two months before the wedding.