A wedding gown has a special significance for every girl. When the wedding day is over, you just take it off, and it's most probably never wear it again. The majority of brides prefer to store their wedding dresses as a reminder about one of the most important days in their life. But how much will it cost to dry clean your wedding dress?
How long did you spend selecting your perfect wedding dress? The answer always varies, but it takes most brides a couple of months to find the one, and when you did, it was probably one of the best days of your life. Your wedding dress is not just a dress for a day, most likely you've been dreaming of this day and your gown since you were a little girl. No, it's not just a dress for a day, it's a symbol for all of those to come. Remember you're going to look back at those photographs for the rest of your life. That's why the choice and selection of the perfect gown was so important.
So the big question now is what to do with it. You may hope that a younger sister or perhaps even a daughter will someday wear your gown or you may want to hold onto it for sentimental reasons. In some cases, selling the dress to be a part of another bride's dream day makes the most sense. Whatever your decision, your wedding gown is a treasured keepsake that, if properly cleaned and preserved, can last for years to come. Ideally, you should have your gown cleaned and maintained within a few weeks of your wedding.
The question I am asked the most is: How much does it cost to clean and preserve a wedding gown? The short answer is: It depends. But I will try to dissect the market to help you make sense of the price points. 
There are generally two ways to have your gown cleaned and preserved: by mail or outsourced to a wholesale gown cleaning factory, or individually cleaned and maintained by a specialist. Each method differs and has varying pricing. 
Lately, we've heard quite a lot from brides who have discovered our service after being sold a cleaning and preservation plan by their local bridal boutique or corner dry cleaning service. It always makes us disappointed to learn that newlyweds have spent an astronomical amount to have their dresses cleaned and preserved, especially with all the mounting bills a newlywed couple incurs such as a new house, new furniture, etc., when they could have had an even more professional cleaning and preservation performed for a fraction of the cost. Brides have told us the prices they've been quoted have ranged from $500 to over $800! That is more money than the average bride purchases her gown for! To help you weed out the local services that are padding their pockets, and taking from yours, we'll look at what questions you need to be asking before you send your dress off to be preserved.
If you are wondering how much it costs to get a wedding dress dry-cleaned, you are hardly the only one. Dry-cleaning provides your dress with the deep clean it needs after your Big Day, so it continues to look great and will no longer feature that soda or cake stain. Review the standard estimated cost of wedding dress dry cleaning service, as well as a few tips to help you avoid paying way too much.
Saying "I do" at Vines of the Yarra Valley is an elegant and luxurious affair.
The Cost of Dry Cleaning a Wedding Dress in 2020
The cost of having your wedding dress cleaned can vary greatly depending on several factors. The current average cost of having your wedding dress professionally dry cleaned can range from $150 - $200. It's important to note wedding dress dry cleaning is much different than wedding dress preservation, which can add an additional $100 or more to the cost of dry cleaning your wedding dress.
Some offerings include a preservation box and the price above $400. Whether the dress is cleaned in-house or dispatched elsewhere is a big factor in identifying the cost. Wedding dress dry cleaning prices are normally a fixed rate, even if the gown is greater intricate and consists of plenty of layers and beading. Dry cleaning a wedding gown through a high-end dry cleaner can run you around $100. That's just a baseline, though. If you have different special requirements, the price is likely to increase. The most costly part of the dry cleaning procedure is pulling the oils out of the dress; dirt and grass stains are usually covered in the base charge price. Pulling oils out of the wedding gown can usually run you somewhere from $15-$50 extra. However, wedding dresses made of lace or that have heavy beading ought to be the exception, and some companies will cost as much as $500 for robes made out of this material.
Dry cleaning a wedding dress through a high-end dry cleaner can run you around $100. That's just a baseline, though. If you have other special requirements, the price is likely to increase.
Wedding gown dry cleaning should never cost you more than $200; you'll know that you're not getting the best deal if you're paying more than that; including upgrades and any special treatment your dress may need. Most dry cleaning services offer flat rate prices for your entire dress, but some places will charge you extra if they find that they have more work to do than average.
Wedding dresses made of lace or that have heavy beading could be the exception, and some companies will charge as much as $500 for gowns made out of this material.
If you opt to have your dress professionally boxed up instead of just bagged, this will also cost extra, around $50- $125. The most expensive part of the dry cleaning process is pulling the oils out of the dress; dirt and grass stains are usually included in the base rate price. Pulling oils out of wedding gowns can typically run you anywhere from $15-$50 extra.
The price range for this service is between $95-$150. Typically, you order a box that you will place your gown into and then send to the gown factory. I like to compare this option to any big box operation; it's a Wal-mart style process: a big facility with a lot of automation and very little individual attention to detail and service. Your gown's safety will not be guaranteed nor will you receive a preservation guarantee against yellowing and brown spots.
Having your gown hand-cleaned by a specialist on-site, while more expensive, has many advantages over your gown being sent to a factory. True gown preservationists use museum quality materials and processes to ensure a flawless final product. Many have special rooms with light, dust and humidity controls where the gowns are preserved by technicians clad in lab coats and gloves.  
Specialists will guarantee your gown's safety and provide you with a preservation guarantee against yellowing and brown spots. Pricing for this type of service can range anywhere between $300-$600, with an average cost for cleaning and preservation falling near $450 depending on your gown. Pricing can also vary slightly depending on the market you are in.
Certain factors cause the price of cleaning and preservation to go up. Fabric content: Natural fibres such as silk require a different level of expertise and time when it comes to stain removal and cleaning. Trim and construction: intricate trim and cuttings need to be protected and sometimes removed and replaced to ensure against damage which increases the labour involved in cleaning a gown. Damage in need of repair will incur alteration charges. Significant staining could incur restoration charges. In general, a silk couture gown will be on the higher side of average, and a synthetic gown from a retailer would be on the lower side of average to clean and preserve.
Just like in the old days, some soon-to-be-brides opt to wear heirloom wedding gowns than buy one from luxury couture shops. However, just consider the fact that this is just a grossly conservative figure. There is no shortage of outrageous spending over a ceremonial wardrobe.
What the Wedding Dress Dry Cleaning Cost Depends On?
The price of wedding dress dry cleaning depends on the gown style and degree of staining.
The majority of dry cleaners say that the total price of cleaning a wedding gown depends on a range of factors. The most common ones are:
The style of the wedding gown

The presence of beading, crystals, lace and jewellery embellishment

The type of fabric

Degree of staining

Degree of difficulty

Whether the gown will be boxed
Check out our post on What are the different ways to clean a wedding dress?
How long does dry cleaning take?
Dry cleaning a wedding gown should take somewhere from a few days to a month depending on how many layers are on your gown and how busy the dry cleaning shop is. If you're fortunate enough and the shop isn't busy, a fantastic dry cleaning for a wedding gown must take two to three days. Making certain that you take your gown to a well-known wedding gown cleaning and preservation company is the essential phase of the cleaning process. Taking your robe to your nearby dry cleaning company runs the danger of having the company itself shipping off your gown to a wholesale dry-cleaning company.
Merely asking this question and waiting for an answer can tell you quite a bit about the company you're interviewing. Any professional fabric cleaner should know exactly what processes, chemicals, and machines are used to clean your wedding gown. If you get the run-around from the person behind the counter or the person at the other end of the phone, it's time to take your dress and run fast.
If the service you're looking at doesn't come with a guarantee - then move on. A warranty is the only way to know that a company stands behind the work they're performing. 
Online Wedding Dress Dry Cleaning
Over the past decade, online wedding dress dry cleaning has become an increasingly popular method for brides to have their wedding gowns professionally cleaned and preserved. The benefit is that these types of companies are dedicated solely to cleaning wedding dresses and have invested in the equipment and continued delicate fabric educations methods to ensure the highest quality cleaning of your wedding dress. 
The best part of online wedding gown cleaning is that you never have to leave your home. Order your preservation kit online, and the insured shipping box arrives at your doorstep in less than a week. Your gown is safely shipped to the preservation studio where it receives a museum quality cleaning and preservation and is shipped back to you in pristine condition in its own a beautiful wedding gown preservation box.  
We have compiled a list of Melbourne Wedding Dress Shops to make the search as easy as possible for your perfect gown.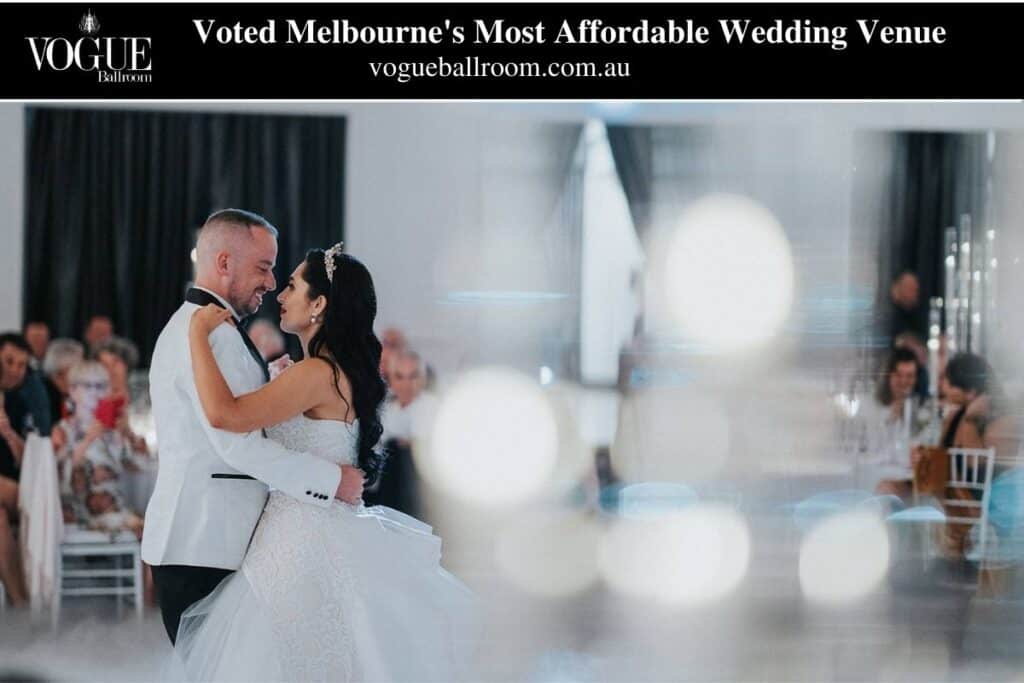 What to look for a Wedding Dress Preservation Company
A company that offers cheap but reliable wedding dress preservation is something to think about over preferred dry cleaning. Just ship your wedding dress to the preservation company for free for a thorough inspection and cleaning. You will get your gown back for free shipping in a UV-protected container that consists of room for different objects you are preserving, such as your veil and shoes. The package features special gloves for handling the dress. It also comes with a 100-year guarantee. Your dress will continue to be beautiful and white for the rest of your existence if you pick this service!
Frequently Asked Questions About Cleaning Wedding Dress
These days, the price of the professional wedding dress cleaning typically ranges from $150 to $200 but must not exceed $200; you'll be aware that you're not getting the exceptional deal if you're paying more than that; including upgrades and any special treatment needed in preserving your wedding dress.
How to clean a wedding dress: washing wedding dresses in full
Disinfect and clean the bath. Start by disinfecting and cleaning the bath to prevent any residue from transferring onto your dress. 
Add stain remover and liquid detergent. 
Place the dress in the bath and leave to soak. 
Use an old toothbrush to remove excess dirt.
Every wedding gown should be cleaned before being stored away for more than a few weeks even if it doesn't look soiled. Perspiration, food and drink stains, and makeup stains can show up later and become much more difficult to remove. Look for a professional dry cleaner that specialises in wedding gown preservation.
You can easily hand-wash the gown on your own if your bridal gown fabric and lining are polyester. Dry-cleaning solvents don't remove perspiration and most food spills, so wet cleaning will often clean your gown better than dry-cleaning.
In that case, it's recommended that you have your dress cleaned before you have it altered. Try to do this at least 3 months before your wedding to ensure enough time for alterations, etc. If you're on a tight time frame, consider having your dress expedited to get it back as soon as possible.