She just said yes to the magical proposal, and you are looking forward to a memorable wedding! The time has come to look for the attributes that are going to make this a dream wedding. As the bride usually takes charge of planning the wedding with some of your help, you have the great opportunity to have all the time to yourself and focus on your presence at the wedding. The most important decision for the groom is to choose the wedding suit along with the accessories.
Not all grooms want to wear classic wedding attire, and that's perfectly alright! That goes double when it comes to wearing popular colours, like black, dark blue, or grey. Sure, it's easy to find tuxes and suits in "neutral" shades, but there's nothing wrong with branching out and choosing something more unique. That might mean donning a brighter hue or mixing conventional colours with unexpected ones. If you're worried about pulling off a colour suit or tuxedo on your wedding day, turn to these men for inspiration. Their unconventional wedding looks made a statement down an aisle, proving yours can, too.
If you've already decided a tuxedo is too bold for the wedding you and your partner are planning, that narrows the field to groom suits. But don't settle for the first suit you see, willy-nilly. With some consideration—and a little advice—we'll help you pick the perfect suit for your big day. Get started by choosing a colour family, the season, or the vibe—formal or casual—of your wedding below.
Looking for the ultimate Wedding Reception Venue in Melbourne? Look no further, Vines of the Yarra Valley is here. 
Formal Groom Suits
Maybe you're planning a traditional wedding with a classic, old-school feel, but you don't think a tuxedo would fit your vision. That's fine—you can dial in a timeless look by wearing the right suit and accessorizing accordingly.
Colourful Suits
Choose a bold and bright suit or tuxedo in the colour that you like: fall and winter weddings are usually about jewel tones – burgundy, emerald, rust, orange, red, navy, purple; summer and spring weddings are about brights and pastels. Teal, emerald and deep red tones are among the most popular and trendy ideas now, and bright blues and navy are classics. Add a white shirt and a black or neutral tie to make the suit stand out or go for a bright printed shirt and a bow tie for a whimsier look. As for shoes, prefer black or brown ones to match the suit and not to distract attention from it.
If you want a more unusual look, think of rocking a mismatching outfit – a bold blazer and neutral or dark pants. Rock a bright shirt or a white one and add a whimsical printed bow tie to finish off the outfit.
Grey Groom Suits
Going grey can be a good thing. With endless ways to wear a grey groom suit, it's a good look no matter the season or time of day of your wedding. The grey suit can also hold its own for any wedding dress code (except the really formal ones), but with a little extra attention to detail, you can dial up the perfect shade of grey for your wedding style.
To get more ideas about your wedding suit, check out our post on How much does a suit for a wedding cost?
Light Grey Suit
Light grey suits are best for the spring and summer, and a great option for a daytime wedding. That's because the light grey colour will absorb less heat and keep you cooler than a darker shade, like charcoal. If you're planning a formal wedding, you might be better off in a darker shade of grey—light grey is one of the most casual groom suit colours.
Grey Suit
If you're outdoorsy, you've probably heard of a four-season tent; well, this is the four-season tent of groom suits. But just like camping, grey is at its best in the fall (with a tiny flask of hooch). Medium grey suits are all about versatility—they match with just about anything, which means you can accessorize a grey suit for a formal wedding or dress it down for a more casual ceremony.
"Wait, didn't I just see the grey suit listed as a casual suit?" (Scrolls up.) "I did just see the grey suit listed as a casual suit!"
Take a grey suit into the formal territory by wearing black shoes and a bow tie, or a necktie and vest. In the context of a formal wedding, a grey is a good option for a daytime ceremony—the colour isn't too dark (too hot), but it's not a bright (casual) colour, either.
When it comes to your special day, Vines of the Yarra Valley has proven itself to be an iconic wedding venue and function centre in Melbourne
Charcoal Suit
The dark fabric of a charcoal suit means it's well suited (my anaconda don't want any unless you've got puns, hun) for fall and winter weddings, or any wedding that starts after 4 pm, roughly. If that sounds like your wedding, or if you're leaning toward a formal wedding, this could be the suit for you—charcoal is on the formal end of the suit colour spectrum.
This suit provides that serious black and white vibe, but the fabric offers some visual texture that softens the way your whole outfit looks together. Keep playing off that texture with your accessories—try a wool or linen tie rather than silk or satin, or a matte leather lace-up rather than shiny patent leather shoes.
This is a super versatile colour, and every man out there needs to own a charcoal grey suit. It's formal enough to wear to the office or a business meeting, but also can be adapted for social occasions after your big day – like other weddings, dinner parties and events. The beauty of charcoal grey is that it tends to look richer and deeper – and therefore more expensive – than lighter greys. Try Dobell for examples!
If you're following along at home, you might've picked up on the trend that the lighter the colour, the more casual the suit. The opposite can also be true: darker suits tend to be more formal. Ultimately, you'll dictate how buttoned-up your look is through the accessories you choose, so if your wedding plan is casual, a charcoal suit is still totally fair game.
Blue Groom Suits
Blue or navy wedding suits are the best choice for a colourful groom suit. Shades of blue tend to punch up the colours you pair with them, bringing out the best in your tie, pocket square, or even the dress shirt you choose.
Blue Suit
The blue suit is modern and bold without crossing the line into trendy territory. (Note: "Trendy" isn't always bad, but take a groom suit trend too far and you'll find your wedding albums filled with regret.) The blue suit is a smart choice for an evening wedding in the spring or summer. In the fall, you can get away with blue during the day, but probably skip the vest—you never know how the temps will look like in late September. This is a casual groom suit, so read on if you're looking for something formal in the blue family.
Classic navy suits feature a dark fabric that works best for summer and fall evenings. You can also wear a navy for a daytime wedding in the winter—the darker colour will keep you a little warmer if it's a chilly day. Compared to similarly dark groom suits, a navy suit's fabric will soften your look the most by way of its deep blue tones. Dress it up with black and white accessories or a bow tie, or dress it down with a little more colour for a casual look.
The navy suit plays well with colour, but if you're looking for a formal, traditional groom suit, you'll keep the colour to a minimum anyway. That's what makes the navy suit such a smart choice: colour is built right into the fabric. That colour is what keeps a formal look interesting—the same reason midnight blue tuxedos are such a popular alternative to the classic black tux.
Timelessly smart, navy blue is a great option if you want to keep it fairly formal but consider the occasion not quite suitable for black and the associations with that colour. You can dress it up or down, depending on the occasion, like teaming it with black shoes for the office or tan brogues for a more casual appearance. Alternatively, for a more 'country casual' grooms look in blue, consider a tweed suit. Tweed comes in different pattern strengths whether you want something subtle or statement and range in material weight for every season.
Black Groom Suits
Black suits are the most formal groom suit option short of a tux there's little that separates the two. They're also a little harsh for a groom suit, which is why this is only recommended for evening or winter weddings. If you decide a black suit is a way you want to go, try to work in a little more colour than basic black and white—otherwise, you'd be better off wearing a tuxedo.
This is as formal as a suit gets. The biggest problem with dressing a black suit up with formal accessories for a wedding is that you wouldn't typically use a lot of colourful accessories in a buttoned-up look, and the colour is what makes this suit work as a groom suit. But if you're aiming for a Johnny Cash, Reservoir Dogs, Blues Brothers look, well—bullseye.
Don't be put off by wearing a black suit in the summer – it's a classic look and will never look out of place. Of course, it's not the right colour for a social event on a hot summer evening, so be sensible with when and where you use it. Perfect for business wear all year round and for evening functions, in the warmer months, lighten the look with a pale shirt and tie combo – or no tie at all.
Tan Groom Suits
Like the light grey suit, the tan suit is relatively casual, so best for the daytime. You wouldn't choose a tan suit for your formal wedding—tan just won't project that polished look you'd need. But if you're getting married on a tropical beach, or in a rustic barn, or at the base of a mountain in the spring or summer, a tan groom suit might fit the vibe perfectly.
Dusty Blue
Dusty Blue has been an up-and-coming trend taking the wedding industry by storm, and honestly, we are all about it here at Friar Tux! This colour palette is based around being monochrome in your blues and accenting with sages and silvers. With this scheme, we recommend any shade of grey suits, a navy tuxedo for some contrast, or our new light blue suit. One of our favourite ways to style our light blue suit is with our new velvet collection bow ties that will easily play up the colour palette.
Marigold Neutral
This marigold colour is really coming up in the industry. It is bohemian and modern and can be played up subtly in decor or boldly in fashion. With this colour pallet, we like to pair it with, well, anything! We love the way our slate blue suit compliments this, or simple black looks effortlessly chic. Yet the one that takes the cake: putting your groom in light blue and your groomsmen in dark navy. Yellow and blue will always look amazing together, and by incorporating different shades of blue within the bridal party will really play up this bohemian look.
Berry Bliss
This wedding colour scheme is pure fun, with a base of more neutral with deep blue hues and adding pops of bright pinks and purples in the decor and florals. We recommend putting your groom in neutral tones: either a light grey, charcoal grey, or even a dark blue. This will allow you to play with pops of colour in your accessories, just like how our groom paired his light grey look with a custom (by us) pink floral bow tie.
Moody Maroon
Moody Maroon colour palette is really simple: deep maroon/burgundy with blush and neutral tones. How do you pair a look with this? Easy: burgundy tuxedo is a given, a tan suit with rustic charm, or all black! All black looks chic and really does play up with moody vibes, especially if you are like our groom Cody here who paired his look with an interesting lapel pin.
Rose Pink
Okay, we love love love this colour scheme! It is trendy and fun. Pink weddings have always been a hit, since pretty much forever. Yet this more dusty rose colour modernizes the colour palette. Light grey will always look great with pink, so will dark navy, but our pride-and-joy and fave pick for this palette (that will be hitting a Friar Tux near you soon) our Rose Pink Suit! It is a subtle shade of pink that plays up nicely in any venue and decor.
Sunset Dreams
Before using oranges and browns were mostly used in the fall and winter months, until some genius realized this colour is great any time of year! We love the copper and orange tones that are immersed with this theme. With that, you can easily pair this with our tan suit or a simple black suit. Yet we highly recommend our navy tuxedo. Mixing a tuxedo in a more earthy and organic setting is always a chic way to play with style on your big day. The deep blue compliments with the yellow and orange tones of the decor while still standing out on its own.
Renting vs. Buying a Groom Suit
You're here, so you obviously care about how you're going to look at one of the biggest days of your life. That's good. But it's not all about how you look—you should feel good, too. Will you be confident? Relaxed? Will you feel uncomfortable and nervous?
Buying a suit helps some guys find the confidence they need. I mean, who feels great in a cheap rental suit that doesn't really fit? We agree—renting sucks. That's why we changed it.
Traditionally the groom should wear the same outfit as his best man and any groomsmen, as well as possibly the fathers of the couple. However, as it is a very special day for the groom, most want to do something different to make them stand out from the crowd.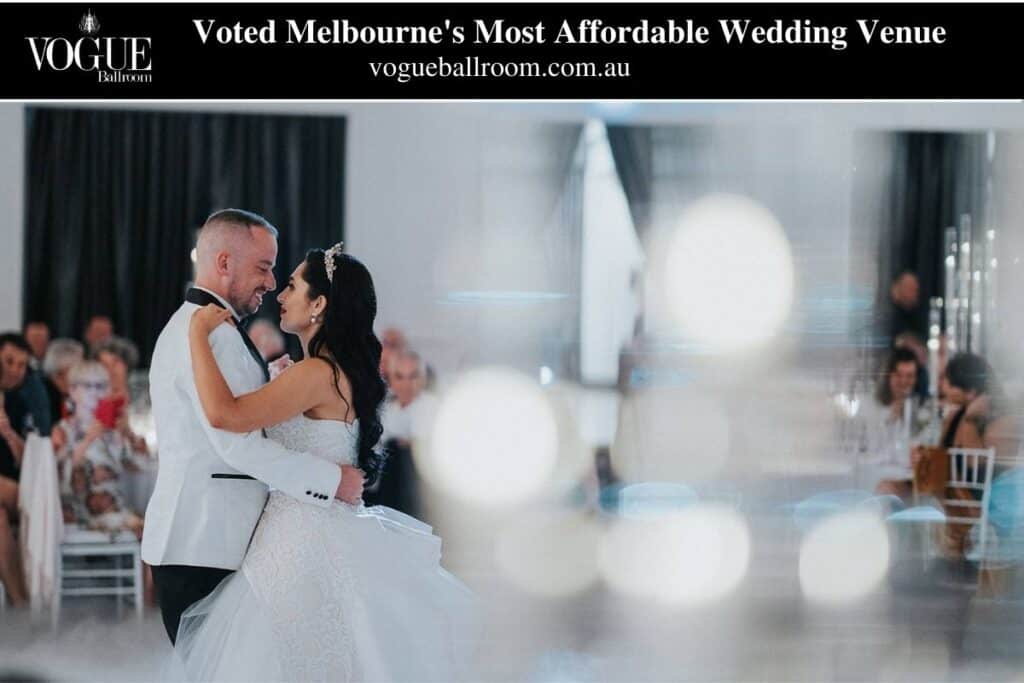 When selecting the colour of your suit, be sure to consider the season in which you are getting married – also worth keeping in mind when choosing the fabric of your suit too! Most times, when a groom selects a bold suit, he chooses something within the colour palette of the wedding, which will likely be seasonally appropriate.
The groom doesn't have to go over the top to make his formal wear different from the rest of the boys. The key is to change just one simple thing, such as the colour or shape of one item, and to keep the rest the same. The change might not be immediately obvious, but the guests will be looking at him all day so they'll notice eventually, and it will certainly stand out in the wedding photos.
Frequently Asked Questions About Groom's Suit
"As a groom, a beautiful navy blue suit or light grey suit would look fantastic," says Ramos. Colour is another key component. "Always have a mind toward what the bride is wearing," says Detwiler. "Lighter colours work well [for spring], but a black or a navy tuxedo is seasonless and always appropriate.
Full formal – Strictly white tie (evening tails at night or morning coat during the day) Semi-Formal – Black tie (tuxedo or smoking jacket at night or stroller during the day) Conventional – Wedding suit (aka lounge suit, single or double-breasted) Themed (countryside, beach, vintage, etc.)
With endless ways to wear a grey groom suit, it's a good look no matter the season or time of day of your wedding. However, light grey is one of the most casual colours for groom outfits, so look for a darker shade if you're planning a formal wedding.
As a rule, you should complement the groom. This means wearing an ensemble of similar formality and color, but not exactly the same thing that the groom is wearing. An exception to this would be if you're all wearing tuxedos, in which case it's perfectly appropriate to dress identically.
At this point, wedding guests are typically expected the reign in the prints and colors for a more classic and understated look. The most appropriate suit colors for a formal wedding include charcoal grey, black, and midnight blue. A good rule of thumb, a dark suit is always the safest choice.