Most men, unlike women, are not very particular about fashion when it comes to clothing. In this article, we will try to bring men out of this perception of the unimportance of appearance and show how important the correct dress code, style, and taste in clothing for men are.
Especially important is the ability to choose the right wardrobe during social events and holidays, such as weddings, show your style, choose comfortable clothes and learn how to choose the right shoes for the groom that will fit the groom' style.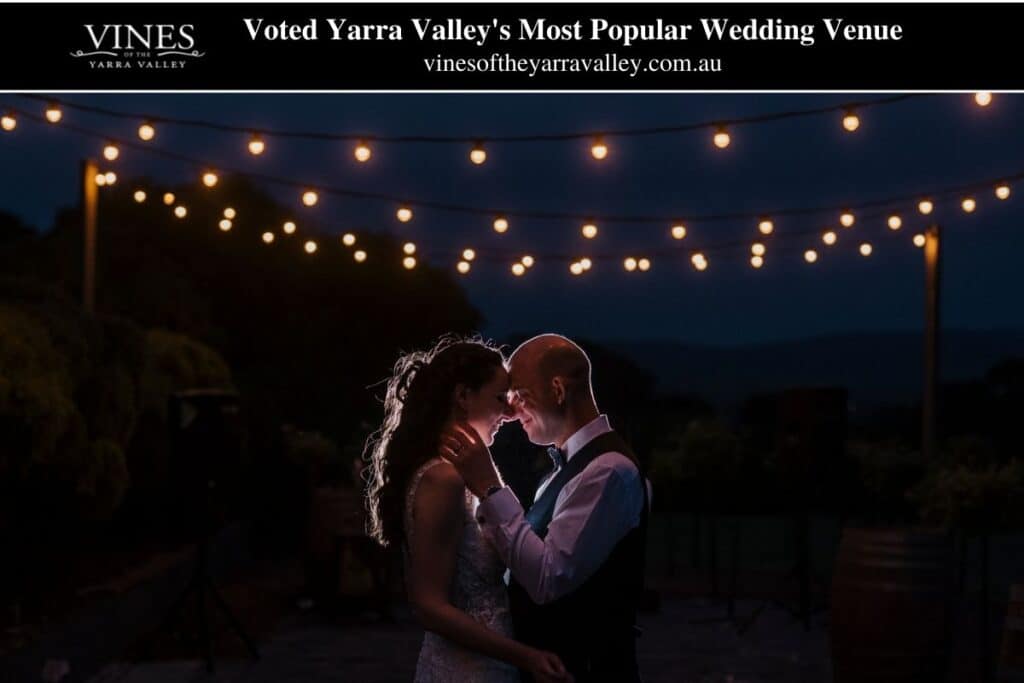 Choosing the groom's shoes is no less important than the bride's shoes. Even if men are often far from the topic of fashion and shopping causes them a long "uuuuh!" after all, every man who made the decision to get married wants the wedding day to go well and the groom would be on top.
The wedding day goes through a lot of fuss and hassle. You're sweating with excitement. You will spend most of the day on your feet, dancing, receiving greetings, and greeting guests. With all this in mind, we believe that choosing the right shoes should be your first priority. Of course, it is also important that it looks stylish and reflects your image. Shoe manufacturers, knowing all this, produce a variety of wedding shoes that will be both comfortable and stylish. All you have to do is choose the shoes that best suits you. So, what should you pay attention to when choosing men's wedding shoes?
The groom usually lets the bride have all the attention at the wedding, but everyone likes to look at themselves in the mirror and see how handsome they are on their wedding day. And several elements help make a groom look his very best. These elements consist of the suit, shirt, accessories and of course, the wedding shoes. The groom doesn't have quite as many options as the ladies have with wedding dresses and accessories, but still, there is a lot to take into consideration when picking the right men's wedding shoes.
Grooms and groomsmen, this feature is for you. Just like bridal fashion, groom's fashion has developed over recent years, and there's now a huge choice of styles for men. Of course, choosing your suit or outfit is a big step in defining your wedding day look, but your wedding shoes are also key. If you're not sure of your options or if you'd like to know what works best when it comes to groom's shoes, read on for our essential guide.
Let Vines of the Yarra Valley Wedding Venue help you create the most magical day of your life.
What Should Be The Shoes For The Groom?
The wedding day can be a nightmare for you if you can't choose the right shoes, which is the most important accessory. That's why we have collected in this article what you need to know about choosing shoes for the groom. If you are wondering what you should not miss when choosing stylish models of shoes for the groom, and how shoes should be for the groom...the First rule: comfort
Why are wedding shoes for the groom important?
Your special someone does not want to be planning this wedding on their own. Your involvement is important, and choosing a pair of cool wedding shoes is one of the easiest and most fun parts of the wedding. All the attention will be on you, so make sure your shoes match your suit to leave a lasting impression.
Wedding shoes for men also have several functions beyond fashion. Purchasing comfortable shoes is the most important part of your purchase decision. Your shoes shouldn't just look good on your wedding day, and they need to be comfortable so that you can feel your toes the next day.
Vines of the Yarra Valley is your perfect wedding venue in Melbourne delivering fairytale weddings for the bride and groom.
Wedding shoes for a formal groom
Your suit will also influence what shoes you wear, so choose this before you start looking at your footwear options. If your wedding is going to be a formal day, your suit/shoe combination needs to reflect this.
Black suits are still the most common option for formal weddings, especially with black-tie events making a comeback. If your suit is black (or mainly black), black shoes are pretty much your only option. Adding brown shoes or even dark coloured shoes can make your look seem rather unbalanced so stick with black for a stylish and timeless ensemble.
However, you do have choices in style so while you don't have many options with colour, you really do with the design so bring your personality to your wedding shoes. Dress shoes are always unique, and you could opt for tassel loafers, penny loafers, patent leather shoes or classic brogues. Don't be afraid to try out some different materials with your suit too because this can change your look.
Informal groom's shoes
Of course, lots of weddings are rocking a more informal vibe these days so for country or barn weddings where tweed suits and a more relaxed style rule, you need your wedding shoes to work with this look too.
Brogues are the classic pairing with tweed, and you've got a wider choice of colours here too. Depending on the tone of your outfit, you could wear brown, navy or even dark green or oxblood red brogues. Add a leather lace in a contrasting colour, and you'll put your own spin on the groom's fashion.
If you want an even more informal look, fresh Converse can look fantastic too. Try out various colours with your outfit and, of course, make sure that your shoes are smart and clean, whatever you end up wearing!
Wedding shoes for coloured suits
We're seeing lots of grooms embracing coloured suits these days, and this is a look we love. If you're going for colour, here's a run-down of the best suit/shoe combinations:
Navy – a slightly softer option than a black suit, navy suits give you stacks of choice when it comes to wedding shoes. Black, brown and even burgundy shoes look great and just choose the style of shoe that you like best.
Grey – if your suit is dark grey, black or burgundy looks great while for a light grey suit, black, burgundy and even light brown can look great.
Beige – lighter summer suits need a lighter shoe. Think brown suede loafers or even bright white Converse.
To get more wedding tips, check out our post on What colours are you not supposed to wear to a wedding?
The colour and style of the suit
The colour and material of the groom's suit are the first aspects that need to be considered when choosing the shoes. Furthermore, the shoes should match the style of suit, whether that be a smoking jacket, bespoke suit, morning coat, etc. The typical colours for a groom's wedding shoes tend to be brown leather tones or black, but you could add a touch of colour by wearing brightly coloured socks or even blue wedding shoes. And even the type of watch, shirt or tie you'll be wearing should go with the shoes. This is why it's important to try on the complete look a few weeks before the wedding to make sure everything matches.
For the traditional groom
If the wedding follows strict etiquette, then the groom should wear formal shoes, such as Oxfords or Brogues in black patent leather or black leather.
The time of year
When picking your wedding shoes, consider the time of year, the weather and the venue. For example, shiny black designer wedding shoes are perfect for a more elegant venue whereas you can choose a more laid back style for a summer or beach wedding. Keep in mind whether you'll be walking in the grass or on solid ground. While this isn't quite as important a factor as it is for bridal shoes, it's still good to keep in mind to pick the right shoes for your big day. 
Go for comfort
The most important thing is that the shoes fit well, are comfortable and that you feel good in them. This goes for your entire groom look, from the suit you pick down to the shoes you'll be walking in all day long. Weddings aren't short events, so pick a pair of shoes you are comfortable with both style-wise and comfort-wise. Break them in a few days before, to prevent any blisters on your big day and make sure to have plastered on hand just in case.
Think about the venue
Is your wedding going to be on the beach, in a field, or maybe in the woods? If you're one of a growing number of people taking their weddings outdoors you need to take the venue into account. For example, you wouldn't want the damp sand on a tropical beach ruining your expensive pair of dress shoes. Instead, opt for some casual boat shoes, like these Sperry Top-siders for a cool, nautical look.
Consider your suit when you shop
When you are shopping for your suit, you should also be trying out shoe options. Sometimes a particular suit just doesn't match a certain shoe style, so it's better to know sooner rather than later. Consult with the experts in-store and read The Idle Man's guide to dress shoes before you begin trying to find the right match.
An extra boost
Heels aren't just for brides. Some grooms might want to gain an inch or so in height, especially if the bride is going to wear super high heels. You can buy some platform add-ons that are placed inside the flat wedding shoes and are not noticeable at all. Practice walking with these inserts to ensure you walk normally on your big day. Some designers offer men's wedding shoes that have the platform built right into the shoe.
Keep styles in mind
When it comes to choosing the style of your shoes, some classic designs are a safe bet — Derby brogues and Oxfords, for example. However, you should be wary of styles that might look a bit out of place or date in your wedding photos. This means that you should banish any thought of wearing those white snakeskin boots or those winkle pickers with the razor-sharp toe.
That being said, there are a few footwear trends that have been repurposed for weddings in the last couple of years that look as if they could be here to stay. One of these is the Chelsea boot, which is now a mainstay of men's fashion — unsurprisingly it has become a wedding favourite too.
You should also be willing to consider the resurgent Monk shoe style, which spent a few years in the wilderness but is now bang on trend again. These shoes borrow features from brogues and Oxfords, complete with the addition of one or more straps across the bridge of the foot. As long as you choose a sensible colour, this buckled style will look the part on your wedding day.
Types of Men's Wedding Shoes
Lace-Up Shoes
By definition, lace-up shoes come with laces to fasten and secure the fit of the shoe on one's feet. This style can differ in terms of its shoe lacing system—it can either be an oxford or a derby. An oxford has a closed shoe lacing system, while a derby has an open-shoe lacing system. Whether it is an oxford or a derby, patent or smooth leather, this classic style will not fail in making you look like a dashing debonair on your wedding day.
Cap Toe Lace-Up Shoes
The cap-toe lace-up style can visibly be differentiated from other lace-up shoes through the horizontal stitching across the toe box that extends to the welt of both sides like some sort of heel cap. While this kind of detailing can be seen in other styles like boots, loafers, and the like, the simplicity of this lace-up makes it a great match for your suit or barong on your wedding day.
Loafers
Sporting a pair of loafers on your wedding day is a fuss-free option that'll keep you looking stylish and sophisticated. Besides the fact that it has no shoelaces (less thing to worry about!), it's also very comfortable because a loafer usually has low heels. And with the right details (say, the type of leather), it can be a timeless pair for a day to remember. You can keep re-wearing them even after the wedding, too!
Double Monk Strap Shoes
If you want to avoid laces but want more texture on your shoes, go for monk straps. Unlike loafers, this type of shoes adds more character to your look with its buckle and leather detailing. While there are single monk strap pairs available, double monk strap pairs are the classy and bolder choice. They're perfect for special occasions, a.k.a. your wedding. Usually, in shades of tan or brown, double monk-strap shoes are best paired with navy blue or army green suits.
Brogues
The "brogues" in a pair of shoes actually refer to the perforations or holes on the cap of the toe and, in some pairs, on the sides of the shoe. Originally designed for the practical reason of draining water, a pair of brogues can still be elegant in either an oxford or derby style. And while it is similar to any pair of lace-ups, the detailing that comes with the brogues makes it a standout choice that gives a fun vibe to your look.
Sneakers
For all you sneakerheads who prefer comfort above everything else, kicks are also an option for your special day. A pair of solid-coloured clean-cut sneakers will look amazing with just about any suit without compromising the goal of looking classy and timeless. Plus, wearing sneakers instead of a heeled shoe leaves you with one less thing to worry about while dancing the night away with your bride!
Where To Buy Shoes For The Groom?
Grooms add elegance to their image on the most important day with the help of models of shoes for the groom of famous brands, good quality and aesthetics. On the wedding day, grooms, like brides, want to look perfect. At this point, after choosing the suit of the groom, it is the turn to choose shoes for the groom, which will provide a harmonious and stylish look with the model of the wedding suit. There are quite a few options for men's wedding shoes. Different wedding concepts require a different approach to clothing and shoes.
Of all the confounding to-do's on a groom's wedding planning list, second only to buying the one ring to rule them all is picking out the outfit for which he will be judged eternally in countless photos. It's high pressure, sure, but there's a silver lining: It's the rare opportunity for a guy to invest in nicer than normal duds. That goes especially for shoes, which if selected judiciously, can end up being a purchase that pays off for years to come (assuming your feet aren't continuing to grow magically).
Take these considerations into account when choosing your wedding shoes and not only will your look be complete, but you'll have a stylish and comfortable pair of shoes to get hitched in too.
Now that you have a better idea about how to find the perfect wedding, shoes start shoe shopping and try on a variety of styles to find yours. Don't forget to try the shoes on with your wedding suit and once you've got your whole outfit ready you can decide on your wedding hairstyle to complete the look. You can look at more of our articles for more inspiration and wedding ideas that will take your big day to the next level.
Frequently Asked Questions About Groom's Shoes
For the traditional groom, keeping it classic is the best option especially if the wedding follows a strict etiquette then the groom should wear formal dress shoes, such as Oxfords or Brogues in black calf leather or patent for a timeless shoe style.
Types of Men's Wedding Shoes
Lace-Up Shoes. By definition, lace-up shoes come with laces to fasten and secure the fit of the shoe on one's feet. 
Cap Toe Lace-up Shoes. 
Loafers. 
Double Monk Strap Shoes. 
Brogues. 
Sneakers.
If you're throwing a seaside or garden wedding, make sure to choose shoes that are sand and grass-friendly like
espadrilles
, block heel sandals, or flats. For formal ballroom weddings, closed-toe pumps or embellished sandals always make for a timeless choice.
Typical costs: Inexpensive groom's shoes typically range from $25 to $75. Moderate groom's shoes usually cost $100 to $250.
The edgiest ideas for modern grooms who care about style are sneakers and loafers. Today even if you aren't a rocker, you may wear white sneakers with any wedding suit you like to achieve a modern look. Loafers are another story: they are great for creating bold, refined and elegant looks with much texture.