When it comes to wedding guest etiquette, there are lots of traditions and rules that have changed in recent years—including colours you can't wear to a wedding. It turns out that colours that were once considered taboo (black, for example) are now totally okay to wear to (most) weddings. However, there are still certain hues that you should stay away from—including some that might surprise you.
Appropriate colours to wear to a wedding include colours that will allow you to blend in with everyone else. This is the bride's day; bright colours or patterns that draw attention to you are among colours not to wear to a wedding. Of course, avoid wearing white unless it's specifically requested by the couple.
When you find yourself rummaging through your closet, trying to pick out the perfect dress to wear to an upcoming wedding on your calendar, take note that there are a handful of colours you should avoid so that you don't find yourself committing any attendee faux pas like getting mistaken for the bride, a bridesmaid, or even just a guest who stumbled into the wrong party. So go ahead. Layout all of your options, and immediately eliminate any dresses that are one of these colours or fabrics, lest you transgress and become that guest.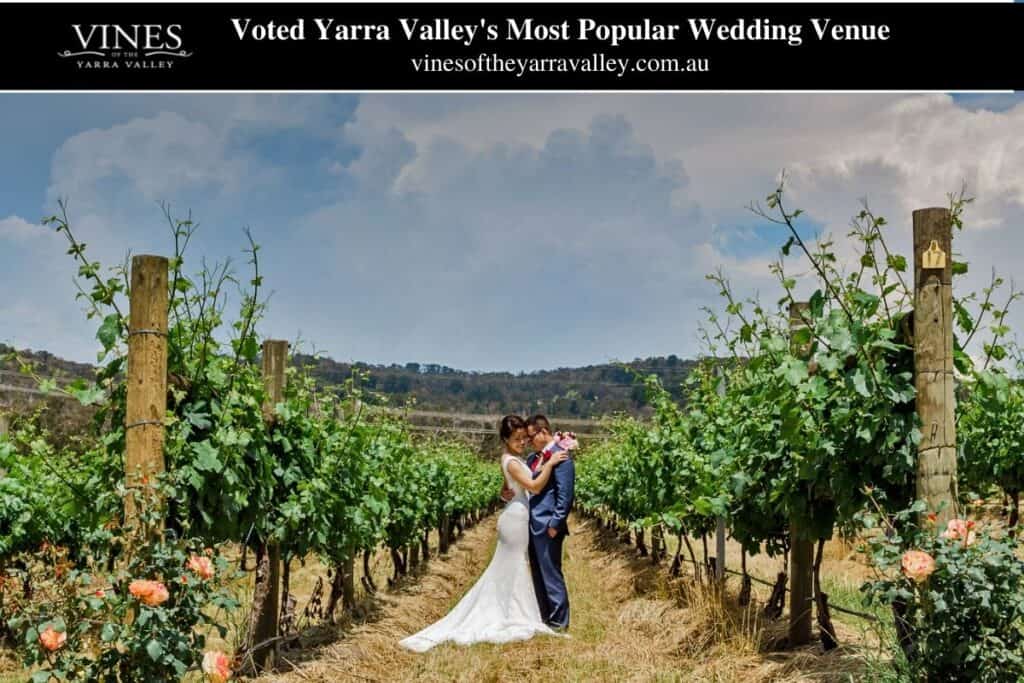 It is often confusing figuring out the rules related to wedding dress codes. Many times, it depends on the bride and groom. However, there is some unspoken fashion that people may not know about. So, I researched the colours you should and should not wear to the next wedding you attend.
A few years back, I attended a friend's wedding in a red dress. While standing outside the venue, waiting to toss sprinkles at our newly-wedded friends, I spotted her: a fellow guest who had worn a white, lace dress. Internally, I rolled my eyes. 'What was she thinking?' I thought. 'Doesn't she know proper etiquette?' Weeks later, the wedding photos went up on Facebook. There, in the pictures, it wasn't the white dress that bothered me anymore. It was mine. There, in a sea of white and black and blues, my classic red was more than a bit distracting.
Traditionally, the only off-limits colour for wedding guests has been white, for obvious reasons—no one wants to take attention away from the bride. But times are a-changing'. Now, many people simply don't see wearing white as a big deal. Some brides and grooms are totally cool with it. They might even request that their guests dress in white for a monochromatic colour palette for the rehearsal dinner or the ceremony—a trend that can be traced back to royal and celebrity weddings alike.
Still, there are mixed opinions on the subject: "White, unless you know the bride and she's asked you to wear it or given you her blessing, is typically out," says Carrie Goldberg, the Digital Travel & Weddings Editor at Harper's Bazaar, "although I see no issue in a white skirt or top paired with something in colour."
A good rule of thumb? Steer clear of the shade, just to be safe, unless it's patterned or paired with something else, as Goldberg suggests.
Eddings these days have fewer and fewer fashion rules because couples are just more progressive than they used to be. Some brides are passing up traditional gowns for elegant pants, the occasional groom is skipping the typical black tux for a pastel suit, and even bridesmaids are ditching the cookie-cutter dresses for something they can wear over and over again. Do you know what that means? Guests *also* have just as much freedom with their styles.
But before you whip out your favourite pair of jeans and call it a day, there are a few things to remember while getting dressed in order to still be respectful of the ceremony and the people getting married. Some of the rules are pretty straightforward and easy to follow—like what colours to avoid—while others require a little more outfit planning—like figuring out what the heck "beach-formal attire" means.
Don't worry, though. You'll be ready to handle any dress code request that's thrown your way after reading ahead. We all hit that age in our mid-to-late 20s when all of a sudden it seems like every person we know is getting married. For some, that may even include their own wedding. I am not yet married, but many of my friends are. Now, at 30 years old, I'm in my craziest year of weddings to date.
It may seem like wedding attire should be fairly straightforward, but you may be surprised to find out it can be a bit more intricate and, regardless of how long it's been since you last attended a wedding, we could all use a little review on what is acceptable to wear to a wedding and what should stay at home in our closets. I spoke to the experts and here's what they said you should — and shouldn't — wear to a wedding. 
Wedding season is fully in tow, and once you've sent in your RSVP with the box checked "yes", the only thing left to do is figure out what to wear. Sure, you've already decoded the dress code, but when it comes to knowing what colours not to wear to a wedding, that's where it gets a little trickier.
We may have learned specific colors to avoid at any wedding such as white and black, but in 2018, however, the rules are different. So we asked Jen Campbell, the founder of Green Wedding Shoes and Jocelyn Robertshaw, owner of Ready or Knot, to provide their expertise on what to save for another occasion.
"Nowadays, most any colours work, but I always do recommend against wearing white—unless requested by the couple," Campbell says. "A new trend we are currently seeing is couples having a dress colour code for the day. Requesting guests to either wear bright, bold colours, pastels, or all white or all black." Robertshaw mentions keeping in mind that, as a guest, you want the couple, as well as their wedding party, to stand out. "A lot of weddings are using whites and neutral tones for their colours, so I'd steer clear of those—especially cream, ivory, or grey," she says. "If you're unsure, you can usually get an idea of the colours based on the invitation."
Whether your couple has requested a specific colour code or it's up to you, shop our favourite dresses that'll be appropriate for any wedding you attend this summer.
Wearing White 
A lot of people think that this is an old-fashioned, old-school rule. Maybe the bride is super cool and doesn't care one bit. But wearing a white dress to a wedding can rub a lot of people the wrong way. Truthfully, the most obvious mistake female wedding guests make wearing white. In fact, anything that looks remotely bridal is out of bounds to avoid offending the bride. It's never a good idea to wear anything that could conceivably be mistaken for a wedding dress.
 Some say it is okay, however, according to Martha Stewart Weddings, "If you do show up in white, you're not technically doing anything wrong, but people might talk, and you'll be known as "the girl who wore white at so-and-so's wedding." It's just not worth it.
Let the big day be about the guest of honour — the bride — and save your white dress for a special occasion that doesn't involve vows." So with that being said, I think you shouldn't wear all white. Because believe me, even if you look your best in white, you won't care what colour you're wearing when she's staring daggers into your eyes instead of saying "I do." Exceptions to the rule are white dresses with bold coloured patterns.
This may be one of the more obvious clothing choices to avoid as it seems to be relatively common knowledge these days, but it bears clarifying anyway, especially after I recently attended a few weddings and spotted at least one guest wearing a decent amount of white.
"All white dresses and all-white suits are never okay to wear to a wedding unless you are specifically asked to do so by the bride and groom," said Carillo. "Do not wear white, off-white, beige, cream, white lace, or any dress that could resemble a wedding dress," added Stafford. 
Moral of the story? Keep it simple and drama free; if there's white, look for an alternative.
White is still the main colour you can't wear to a wedding. Eighty percent of brides wear white to their wedding, and a bride must stand out at her wedding. Even if it isn't the intent, a guest wearing white can be seen as an attempt to upstage the bride—and that's definitely a no-no.
Steer clear of off-white, eggshell, beige, champagne, cream, or any other super light colour that could be mistaken for white when the lights are dim, and the people around you are toasting drink number three, capiche?
It's fine if white is incorporated into a dress pattern, but you shouldn't wear anything all-white or bridal-inspired. There are plenty of other colours, you don't need to be matchy-matchy with the bride! So, by all means, wear the cute white and blue striped sundress. But don't wear the floor-length tiered lace number.
Wearing Black
So this colour is tricky. For a long time wearing black was a wedding no-no. Now, an LBD is considered perfectly acceptable as wedding attire. If you do wear black, make sure the dress doesn't resemble something one might wear in mourning. Have you worn that dress to a funeral? Put it back in your closet and find something else. BTW, black is also something to avoid if you have disapproved of the wedding in any way.
It is common to hear that every woman needs to have their go-to LBD, or little black dress, hanging in their closet for a variety of occasions like cocktail parties, happy hours, and date night, but is the LBD acceptable in a wedding scenario? As it turns out, it is!
"The little black dress is a go-to for every occasion," said Stafford, "and weddings are no exception any longer." If you don't have an LBD hanging in your closet, then consider this the perfect opportunity to head to the mall and find your new go-to, you know you'll wear it plenty!
Are you attending a Hindu wedding? Black is viewed as an unlucky colour in Hindu ceremonies, so it's best to avoid wearing black at these weddings. White is also considered inappropriate to wear during Hindu ceremonies, as it's the colour worn at funerals—but as we mentioned earlier, white is on the list of colours you can't wear to any wedding!
Ignoring the Invitation Dress Code 
A common wedding dress guest mistake is failing to check the invitation dress code to see which style of outfit is appropriate. For black-tie dress code, an evening gown or cocktail dress is expected, for a white tie dress code nothing but a ball gown will suffice, and for a lounge suit dress code a daytime summer dress, a skirt and top or a light suit is required. If there is no dress code on the invitation, a colorful summer dress is usually a safe bet. Dress codes should be paid attention to. Believe me, you don't want to feel out of place. Nothing could feel more awkward. A wedding is a classy occasion. Don't cheapen it by wearing what you wore to the bachelorette party or the club the night before. Even though the reception will likely feature dancing and single cuties, it's not the time or the place for tiny clothes that hug every curve. Skimpy clothes fall into the bachelorette party dress code. Believe me, no one needs to see your upper thigh or your cleavage hanging out. Seriously, guys. It's just not a good look.
So there you have it! My top 5 wedding No-No's when it comes to wedding attire for guests! I know there are a few exceptions to this rule. For instance, different cultures have different traditions when it comes to white and red.
But generally speaking, these rules will keep you safe when you are trying to decide what to wear (and not to wear) to your next wedding! Looking to avoid the most common mistakes when it comes to wedding colours? Well, if you liked this article, then you'll probably love my article entitled, "Top 5 Wedding Color Mistakes and Ways to Avoid them." - An excellent read for anyone planning a wedding.
Dressing like the Bridesmaids
Wedding guest outfits shouldn't look too much like the bridesmaid dresses. Some guests make an effort to find out the wedding colour scheme and choose a coordinating dress, which is a great idea. Wearing an identical dress to the bridesmaids, however, can give the impression of being offended at not being asked to be one. Of course, coincidences happen, and sometimes guests will unknowingly turn up in the same colour as the bridesmaids, which can't be helped.
If you're not a bridesmaid, wearing the same colour as the 'maids can make you look like a wannabe. If you know the bride or one of the bridesmaids well, don't be shy about asking what colour they're wearing so you can include that hue on the list of colours you can't wear to the wedding. But what if you don't know the bride or any of the bridesmaids? Use the wedding invitation as a clue—usually, an invite is designed to match a wedding's colour palette, so if you see a colour prominently featured on the invite, don't wear it.
If you're close with the bride, ask her for a heads-up on what colour the bridesmaids' dresses are. That way, you won't look like you're trying to be a third wheel to the wedding party by wearing a different style mint green dress than the other girls in the bridal party. Trust us, and take heed of our past experiences as this has happened to us before. Awkward. 
Neon/Brights
Don't wear anything that will take attention away from the bride. If you are wearing a neon green dress, you will be obvious in every picture. You don't have to be demure, but you shouldn't be your most fashion extroverted self when choosing your dress. Yes, you are single and ready to mingle, but this isn't the club, friends.
The truth is that there's really nothing wrong with wearing a red dress to a wedding. The real underlying issue with red is that it draws the eye, BIG time. And if there is only one bright red dress among a sea of pastel shades, it will stand out like a sore thumb on the group photos. To avoid stealing the show, I'd suggest avoiding red altogether. Especially if the dress colour could be described as "fire engine red." Bright red is just too loud and distracting. Deep cranberry is a good alternative.
Brides usually wear red at Chinese weddings, and often at Indian weddings, as well. If attending a wedding of one of these cultures, it's best to steer clear of wearing red to avoid upstaging the bride.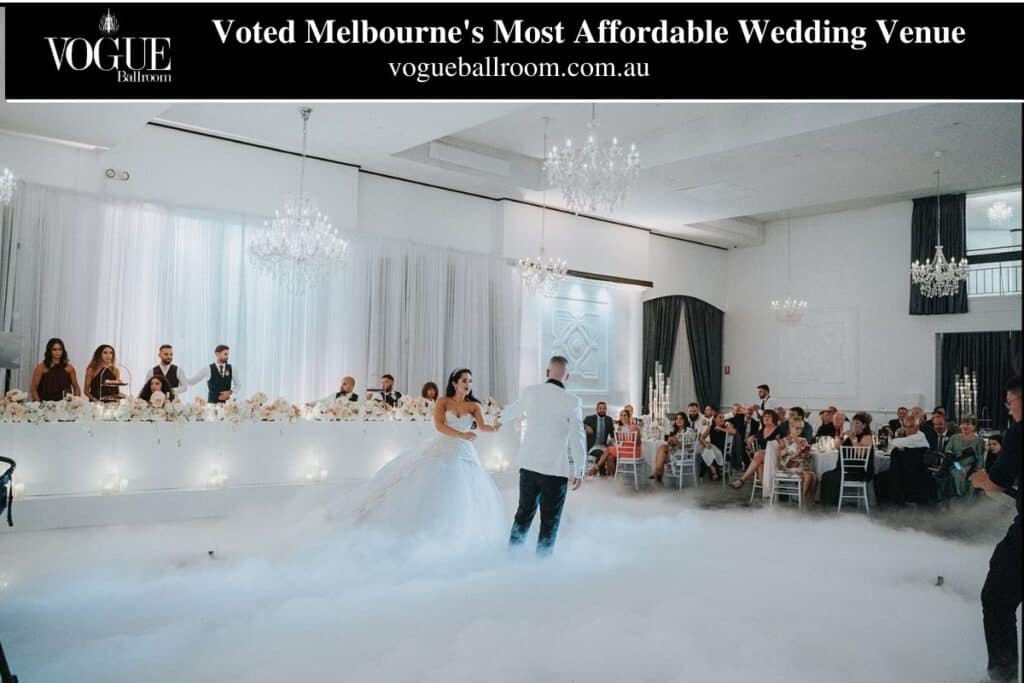 Too-Sparkly Metallics
If you're attending a daytime or informal wedding, avoid wearing ensembles featuring too much beading or sparkle. Similar to wearing white, it will be seen as trying to steal the spotlight—not cool. However, if the wedding you're attending is formal or black-tie, sparkly gowns are usually okay—just don't go too overboard and wear something that could be construed as a wedding dress.
While it may be tempting to see that old gown hanging in your closet that has only been worn once, it's important to remember that this is not the opportunity to give it a second wear and show it off. "Shy away from all over sequins," said Carillo. "They reflect a lot of light and can be hard to photograph." 
An obvious exception to this rule could be a theme the couple has listed on the invite, but these instances are few and far between so err on the side of caution and choose something else. "Being a walking disco ball is great for a club, but not so great for a family gathering," Carillo added.
Save the sparkles for the bachelorette party or another Saturday night on the town. Avoid wearing anything too shimmery or distracting. All eyes should be on the bride, and your disco-ball-looking dress may ruin her big moment to shine.
Frequently Asked Questions About Wedding Outfit
Evening wear is most appropriate here. For men, this typically means a dark tuxedo, a white dress shirt, a coordinating bow tie, a cummerbund, and suspenders (optional), says Corry. Dress shoes, like oxfords, are suitable. Women can wear either a long gown or a dressy cocktail dress.
Modern courthouse brides will be drawn to jumpsuits, sleek separates, and tailored suits, while statement-making brides should go for bold silhouettes with asymmetrical bodices and exaggerated ruffles. And for the bride-to-be with a classic aesthetic, a simple satin or lace dress is forever timeless and elegant.
Top fashion rules for wedding guests
Don't wear white. 
Don't upstage the bride. 
Invest in accessories. 
Don't wear anything too skimpy. 
Don't dress too casually. 
Wear colour in summer. 
Bring a pair of flats. 
Avoid wearing black.
Although it's non-traditional, some brides wear dark colors on their big day, and attendants are often in black attire for more formal weddings. "It is perfectly acceptable and chic to wear black to evening, black tie, and winter weddings." Ryncarz agrees that it's wise to gauge the attire of the wedding attendants.
Colours You Can't Wear to a Wedding
White.
Off white or ivory.
All Black.
All Red.
Gold.
Overly sparkly or heavily metallic.
Bridesmaid dress colour.
Mother of the bride or groom dress colour.