A bridal or wedding registry is a list of wedding gifts that an engaged couple has selected in advance. Registry service is typically provided by various stores free of charge to the prospective bride and groom and allows guests to choose the couple's needs or wants. Need help planning your wedding? Check out our list of Wedding Event Planners here.
Registering for things like dishes and household items used to be away for a married couple to furnish their new home, but with many couples cohabitating before marriage, modern-day registries include a wide variety of items, with some even requesting donations to help pay for the couple's honeymoon trip.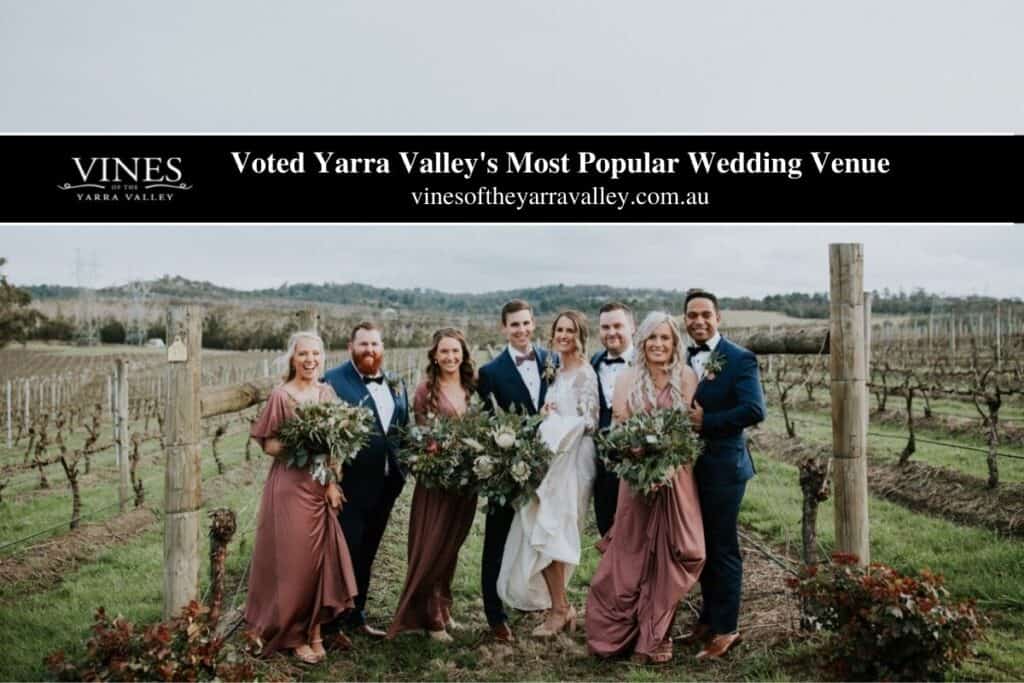 What is a Wedding Registry? 
Before you start shopping, you might ask yourself, "What is a wedding registry?" Simply put, a registry is a curated list of wedding gifts for guests. 
A wedding registry is a list of gifts that an engaged couple wants or needs to start their married lives together. It's put together by the involved couple and is available to make gift-giving easier for guests and loved ones. Wedding registries traditionally include anything from bedsheets, dinnerware, home decor, and everything in between. Every couple's registry is different, of course—and it all depends on what items they may need for their home.
Guests will use your registry to shop for your engagement party, bridal shower and wedding day. Loved ones will want to buy you congratulatory gifts from the moment you get engaged, so it's essential to make your registry as soon as possible. A wedding registry will ensure you purchase the presents you want. Without an updated wishlist, loved ones may shop off-registry for items you already have or don't need. 
Nowadays, however, it's common for registries to include non-physical gifts, like experience cash funds—like your honeymoon—for example. Wedding registries are a fantastic way for your loved ones to help you start married life off on the right foot. And believe us—close friends and family genuinely want to give you a great wedding gift.
How Soon Should You Register?
It's understandable to feel a little uncomfortable when asking for gifts. We've discovered that some find it's the most fun part of the wedding process. The good news? You can start as early as you want to! Most online registries give you the option to password protect or keep your registry private until you are ready to share it. That way, you can have time to build a registry of gifts you need versus just rushing through it. Either way works; it just depends on—you guessed it—timing.
Give yourself enough time to decide what gifts you want and to plan. We recommend doing this at least four to six months before the wedding. The sooner you have your registry set up, the longer your guests have to get you the gifts you want. Think about Uncle Henry, who may not be able to make it to the wedding, but wants to send you an advantage in time for the big day. Appropriate notice and planning aren't just considerate; it's important for guests, too.
How to Register for Wedding Gifts
The couple chooses the wedding gifts they want, and then their friends and family can access their list either in-store or online. The wedding registry gift list is typically updated whenever an item from the list is purchased, showing what is still available for guests to buy.
Occasionally couples feel guilty or greedy for making a list of their must-have items and may choose not to create a registry. But a registry is more of a courtesy for wedding guests rather than a list of demands. A wedding registry is a convenient tool for guests to give the couple a gift that they know the couple wants and will use instead of taking a wild guess and risk purchasing something that the couple doesn't like. 
There's no requirement, of course, that a guest has to pick a gift from the couple's registry.
Evaluate Your Needs
Perhaps you're a young couple just beginning a new life together in a new home. Or you're getting remarried as career-seasoned adults and don't need many physical gifts. What if your heart is set on giving back to your favourite charity on your big day? Or your finances are tight, and you could use some cash for a home down payment? No matter your circumstances, modern wedding registries look beyond tradition and can be customised to fit exactly what you need. Sit down with your partner and evaluate your needs versus wants, prioritise, and decide which gifts could use the help of your loved ones.
Items on a Registry
Every couple is different and may choose other items to add to their registry. Popular items on wedding registries include household goods, like kitchen appliances and the like. Still, if you already live together, chances are you probably already have a lot of these kitchen items. You may opt to put higher-ticket things on your registry, and many stores and websites will let guests contribute toward a portion of an expensive item rather than buying it outright. Check out our ultimate list of Wedding Planners in Melbourne to help you organise a stress-free wedding.
Traditional registry gifts include China, but unless you see yourself hosting an extravagant dinner party every month, there's no need to ask for it. If you're not a cook, don't ask for top-of-the-line cooking equipment. Only ask for the things you truly want and know you will use. Your registry should be an accurate reflection of your lifestyle.
Think outside of the box. If you already have everything you need, set up a charitable registry or a honeymoon registry. Things like artwork, camping equipment, pieces of furniture and fun things like cooking lessons or art classes are all great things to register for that go against the grain.
Where to Register
Department stores are typically the go-to for wedding registries, but online registries are becoming more popular. Furniture stores are also great options, especially if you're moving in together.
It's a good idea to register with at least two stores. This way, your guests have options. Ensure that wherever you register is accessible to your guests, department stores vary by region of the country, and remember, not everyone has a computer to visit your online registry.
What Should You Register For?
We live in an exciting time where you're no longer required to stick to traditional wedding gifts—does anyone need a bread-maker? Although we may put up a fight and get you that blender anyway, it's now wholly acceptable to register for non-traditional wedding gifts, like a honeymoon fund, a romantic dinner for two, donations to your favourite charity, and even a home improvement fund or gift cards.
Although there's a little etiquette involved, thanks to the rise of crowdfunding websites, registering for cash gifts is far less uncouth than it used to be even five years ago. If you already have everything you need in your household, then a honeymoon fund or a charitable cause are fantastic ways for your guests to contribute to your special day. Don't skip the registry entirely—trust us. Aunt Lucy will be pretty peeved if she can't give you something on your wedding day, however big or small.
As for how many gifts to register for, it's best practice to have a robust registry with several types of skills and price points. Don't go overboard, though! There's no magic number of advantages for a perfect registry, but there are a couple of places you can start:
Think about how many guests you're planning to invite. If you're having a small wedding of 60 people, it's probably not the best idea to have 300 gifts on your registry. You should register for more skills than you'll have guests, however. We recommend a 1:1.5 ratio (# of guests x 1.5)
Think about your guests individually. You know them best, so you should have an idea of what they'd be able to spend. Also, think about what stores (physical or online) they would have access to.
Keep Price in Mind
Don't get carried away with your wedding registry list. A registry that's too small won't include enough variety in terms of price points for your guests, and one that's too large will probably keep you from getting the items you want most.
It's also essential to keep costs in mind to be courteous to your guests. A registry that includes a good amount of inexpensive items will likely fare much better than one made up of many higher-priced gifts.
Guests typically spend an average of $85 to $125 on a wedding gift, so it's important to select items in various price points to suit every budget. Make sure you have a range of options for your younger friends who have smaller budgets and your older relatives who can afford to spend a little more. You know your guests better than anyone so that you can structure your registry accordingly. 
Big Registry Etiquette Mistakes to Avoid
As fun as it is to create your dream wedding registry, it's essential to follow proper wedding registry etiquette—and if you find yourself questioning precisely what that is, we've got you covered. 
Mistake 1: Not Registering at All
Registering for wedding gifts isn't tacky—it's a vital planning task. While you might feel some wedding registry guilt, remember that guests want to celebrate your love. A registry list will tip guests off to your secret desire for new throw pillows or a stand mixer that matches your dish towels. If you already have almost everything you need for the home, register for alternative experiences instead. There are plenty of honeymoon registry sites that allow you to register for adventures on your post-wedding vacation, like a couples' massage or a local excursion. You can also use a cash registry for practical gifts, like cooking classes, money for a home renovation or a puppy fund.
Registry etiquette can also be confusing for various celebrations like a sequel wedding, a postponed wedding or a micro wedding. Be sure to register for any ceremony, whether you have an extensive guest list or you're only saying "I do" in front of the immediate family. 
Mistake 2: Waiting Too Long to Register
Set up a registry shortly after you're engaged, especially if you're planning an engagement party. Even if a soirée hasn't been added to the calendar, you may be surprised by the number of people who want to give you a token of congratulations (like champagne glasses or a nice picture frame for your engagement photos). You can constantly update your list and add more items at any time—it's encouraged to check in regularly and make sure there are plenty of options remaining. (Not sure how many gifts to add to your registry? Find the simple equation here.) Most of your guests will make purchases shortly before the wedding day, adding additional items as needed. 
Mistake 3: Not Taking Inventory of Your Stuff
Register for gifts you and your S.O. will both enjoy it. To decide what you need, take inventory of the items you already have and talk about the style of the home you'd like to share. Consider your entertaining style, your hobbies and what your life may look like a few years from now. (Perhaps you do need a lovely gravy boat for holiday hosting or new serving plates for frequent dinner parties). Or, if you and your fiancé have been living together for years, don't feel pressured to register for traditional gifts if you already have them. Instead, ask for gifts that excite you and fit your newlywed needs. 
Mistake 4: Not Using a Universal Registry
Do yourself (and your guests) a favour and set up a universal registry. In the past, it was common to register and three to four big-box retailers. Now, thanks to the convenience of online registries, you can organise everything on one gift list. This is especially ideal for couples with various interests. With a universal registry, you can add everything from hiking gear to charcuterie board tools in one spot. 
Mistake 5: Skipping the Fine Print
Read about gifting policies from your preferred retailers as you select items. Confirm that each gift can be shipped to your address, and look into their exchange and return policies. This step is crucial—you don't want to be stuck with duplicate gifts or find out you only have days to exchange items you don't want. 
Plenty of registry sites also have incentive programs and perks, like a discount on the remaining gifts on your list. Some stores will even hold purchased gifts and ship them all at once after the wedding. Since details vary among stores, please familiarise yourself with their rules as you go.
Mistake 6: Not Registering for Enough Items in a Range of Prices
Having excellent wedding registry etiquette means keeping your guests' best interests in mind, so your list should have plenty of options and cater to various budgets. There's a secret formula to help you determine how many gifts to add to your registry: multiply your guest list by two, and add a few extras. Over-registering will give loved ones plenty of options, especially as items start to get purchased. Plus, your friends and family may be buying multiple gifts, while some will be looking to splurge on a big-ticket item. To cover all the bases, register for facilities that fall between $50 and $200 or more. Guests will have no problem using your gift registry when it has plenty of ideas at all price ranges.
Mistake 7: Only Registering for the Essentials
Physical gifts like china, linens, and flatware are long-standing registry requests, but you can also ask for anything from furniture and gift cards to luggage or even cash funds. Take advantage of your options and register for items you'll use. Suppose you're both agreeing about a pricier object, like a new grill or down payment for a future house, put it on the registry. A wedding registry isn't one-size-fits-all for every couple, so register for things that best fit your needs. 
Mistake 8: Not Putting Your Registry on Your Wedding Website
The best way to share your registry with guests is through your wedding website. Traditional etiquette indicates that it's not required for guests to give a gift, so it's best not to share registry information on formal wedding invitations. You can, however, include registry details on an insert in your save-the-dates. Since your wedding website is a hub for important information, it's the best way to share gift information with guests.
Mistake 9: Not Updating Your Registry Regularly
Your registry should be maintained from the time you're engaged to when you walk down the aisle. Revisit it often and update it with new gift selections. This will give your guests a range of options. A good rule of thumb is to have more items on your registry than guests at your wedding, as this will help accommodate gifts from engagement parties and showers. It's for this reason that using a universal registry is encouraged. Having all of your registry items in the same spot gives you (and your guests) one main checkpoint regarding gift shopping. Plus, this will help you keep track of thank-you cards later. 
Mistake 10: Procrastinating on Thank-You Cards
The most important part of having excellent wedding registry etiquette is expressing your gratitude. Let your guests know their gifts arrived, and do it promptly. Thank you notes for donations received before the wedding should be sent within two weeks of their arrival. Messages for gifts received on or after the wedding day should be sent within four to six weeks upon receipt. Keep a list of what you've received alongside your guest list to stay organised, and designate a space in your home where you can keep stationery at the ready. (Psst: Check out The Knot Invitations to find thank-you cards that match your wedding stationery). 
It can be helpful to set aside time each week to make progress on your wedding gift thank-you cards. As you write, mention the gift by name and share a few details, like how you plan to use it or why you love the colour so much. Your guests will feel touched by a personal note, and it'll show off your expert registry etiquette too. Too busy with life to really plan your wedding in detail? Have someone else do it for you and check out our list of Wedding Planners in Melbourne to help take the stress away.
Have Fun With It!
Putting together a great wedding registry takes a lot of thought, but it should be aspirational and fun, too. Personalise descriptions and make them personal because guests are more likely to buy if you do. It's a great time to have a heart-to-heart with your partner about your needs, but don't be afraid to be playful with gifts, either. After all, it's your big day—you call the shots!
Frequently Asked Questions About Wedding Registry
In a nutshell, a wedding registry, also known as a bridal registry or wedding list, is a wish list of gifts you and your betrothed can put together. Once the items are shortlisted by the couple on the vendor's website or store, the registry is made available to guests to choose the gift of their choice and budget.
Registering for wedding gifts isn't tacky—it's a vital planning task. While you might feel some wedding registry guilt, remember that guests want to celebrate your love. In fact, a registry list will tip guests off to your secret desire for new throw pillows or a stand mixer that matches your dish towels.
The short answer is yes -- while it may not be considered rude, per say, to put your registry on the invitations, it could seem to suggest that getting a gift is just as important as inviting your guests to the wedding.