Imagine the following situation: It has been ten years since your wedding day and your eight-year-old daughter is asking all kinds of questions about that special day when your new life began. "Come with me!" you say, "I'll show you my wedding dress that you loved so much from our wedding album". Excited, you lead her to your bedroom closet, reach way in the back, and take out your ten-year-old wedding dress, still in the original plastic dry-cleaning bag. You notice that it looks a little different, but you think that it may just be that the dry cleaning bag has discoloured. You take it out into the daylight and lay it out on your bed only to find your once brilliant white wedding dress has dulled with time into a bland, yellowed shadow of the brilliant gown it once was.
Unfortunately, the above scenario is all too familiar. Nearly every day we have brides contact us asking why their gown has yellowed, how it happened, and what they can do about it. Let's take a look at the answers to all these great questions and some options you can choose to return your yellowed wedding gown back to its original wedding day brilliance.
One of the most common questions that brides ask after they choose their dream dress, is "Will my wedding dress turn yellow after I wear it?" The answer to this question is YES, wedding dresses can and often do turn yellow. However, there is something you can do to prevent your gown from yellowing! So, let us discuss why this happens and how you can keep your gown pearly white with a yellowed wedding dress cleaning service!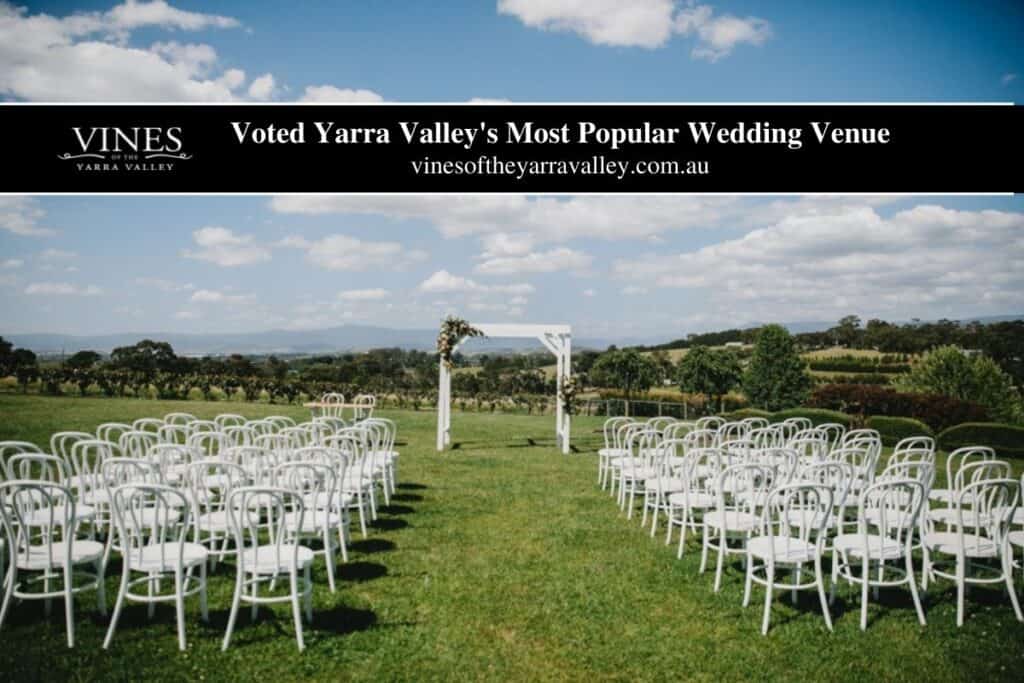 Almost every fabric has a life span, including your wedding dress. Yellowing occurs when the original fibres of the fabric undergo chemical degradation due to quality problems with the textile. The white and pastel fabrics eventually start decaying, giving the typical wedding dress a light-to-medium yellow colour. Vintage gowns may also get dark brown and black stains due to this chemical decomposition.
Your wedding gown is the most important garment you will ever own; it's a symbol of your marriage's first bloom, a delicate piece of wearable art and destined to become a priceless heirloom cherished by your children and grandchildren. Preserving your white wedding gown for posterity requires constant maintenance and careful attention to details to prevent fabric discolouration through the coming years.
We have compiled a list of Melbourne Wedding Dress Shops to make the search as easy as possible for your perfect gown.
Why Does Fabric Yellow Over Time?
One of the oldest and most widespread quality problems within the textile industry is fabric yellowing. The fabric colours that are most susceptible to yellowing (and very unfortunate for brides) are market whites and shades of pastel. The simple answer to this age-old question is that wedding gown yellowing is an unanticipated chemical degradation of the original fibres that compose the fabric. This means that as colourless chemicals that are within the fabric begin the inevitable process of decay, they change colour to become light to moderately yellow in colour. It is very common to see older gowns that have very dark brown (in extreme cases these stains can become black) stains on them which is an indication of continued chemical decomposition over an extended period of time due to a stain that was most likely invisible before the gown was put into storage.
It has been common knowledge for some time now that fabric yellowing is on the rise. Why? The reason is due to the simple fact that there are more synthetic fibre blends in wedding gowns than ever before.
Fibre Degradation
The breakdown of fibres in your gown can become accelerated due to several environmental factors such as light radiation (direct sunlight), high humidity, or exposure to excessive heat. While these factors do have a negative impact over the long term, fibre degradation is far from the most influential factors that may have contributed to the yellowing of your gown.
Chemical Additives
While no fault of a bride, a common cause of wedding dress yellowing results from chemicals that were added during the manufacturing process of the fabric that comprises her dress. Often time's, chemicals in textile softeners (chlorine, oils, animal fats, waxes, etc.) can begin to decompose due to the effects of incorrect chemical formulation combined with long-term storage. Besides, these chemicals can attract harmful particulates such as dirt, dust, and oils from your busy wedding day, which can speed up the yellowing process.
Pollutants in the Atmosphere
Atmospheric pollutants can be one of the most potent agents that cause fabrics to be yellow, particularly nitrogen. These oxides can come from automobile pollution, home heating systems and various industrial processes. It's important to note that yellowing from air pollutants normally only occur on the surface of the gown. This is one reason why the preservation facility your dress is processed in has a state of the art air circulation, and purification system to keep out all air contaminates during the wedding gown preservation process.
Transferred Contaminants
Transferred contaminates or contaminants that are transferred to your dress during storage, both before and after you purchase your gown. For years it has been well known that polyethylene (plastic) bags cause fabric yellowing known as "phenolic yellowing". Beyond just plastic coverings, phenolic yellowing can also be caused by cardboard, acidic papers, and other wrapping materials. For this reason, the Wedding Gown Preservation Kit uses acid-free tissue paper and an acid-free storage box to eliminate transferred contaminates during the long-term storage of your wedding gown.
Looking for the ultimate Wedding Reception Venue in Melbourne? Look no further, Vines of the Yarra Valley is here.
Consumer Contaminants
Think about your wedding day, throughout the day your wedding dress is bombarded with contaminants that can stick to, or absorb, into the fabrics of your gown. You have dirt from the dance floor, body lotion, grass stains from an outdoor photoshoot, a wine stain from a toast with a friend, sugar stains from cutting the cake, perfume re-application, sweat from tearing up the dance floor you get the idea. Are these stains worth it? We say, of course! It's those memories that will last forever, and with our advanced wedding dress cleaning service, you can keep those memories close to your heart, and of your gown, before it is put away into storage.
Will Cleaning my Yellowed Dress Myself Damage it?
As much as it would be great if there were a DIY kit to clean a yellowed gown, there are so many variables and fabric types available that it makes it just about impossible to promise you won't end up doing more harm to your gown than good. If you do choose to undergo this painstaking process yourself, here are a few important notes.
Warning! If attempting to clean your yellowed gown yourself, we cannot be held responsible for any damage incurred.
Bleach – While great for getting stains out of Johnny's baseball pants, bleach is a killer when it comes to delicate fabrics such as silk. In addition to not getting out stains very well, bleach can dissolve the adornments on your gown and cause permanent fabric damage.
Soak, when possible, don't scrub – Most fabric specialists recommend soaking your wedding gown in lukewarm water rather than cleaning the fibres of your dress. Soaking allows stains to gently lift out of the gown without damaging or fraying the fabric.
Determine your Fabric Type – The main question here is silk or non-silk. Non-silk wedding gowns have a much higher threshold for cleaning solvents. As long as your wedding dress merely has yellowed and doesn't have deep-set brown to black spot staining, you may be able to restore your gown yourself. Silk is a much different story. Also keep in mind that while topical type stains such as lipstick are more comfortable to remove, deep-set stains such as body oils or wine are best left to the professionals.
Use Caution with that Iron – Ironing your dress can get you into a sticky situation – quite literally! If delicate fabrics are sticking to your iron, it's time to turn the iron down, or better yet, turn it off. First, you should try running your bathroom shower as hot as it will go for around a half-hour with your dress hanging on the back of the door. Sometimes a bit of a steam bath is enough to allow stubborn creases to fall away.
Check out our post on How can I protect my wedding dress?
Caring for Silk Garments
Fabrics made from silk fibre demand special care.Understanding silk's characteristics, along with the use and care recommendations for your garment, will help to maintain and extend the life of your dress.Silk is a protein fibre and similar to human hair. Remembering this will help you when you think about the care and also cleaning it.
To prolong the beauty and life of silk garments, follow these simple guidelines in use and care:
Avoid extreme temperature changes ~ do not store in the attic or basement, as this will allow for rapid discolouration.

Avoid exposure to sunlight ~ this will discolour the garment if white, and fade if it is coloured.

Pressing your garment ~ silk has a natural elasticity which does not hold creases well. Therefore, if you hang your clothing, many of the creases will fall out. Alternatively, press with a dry iron on a silk setting. Steam can be used on heavier silks but could cause puckering and shrinkage on more delicate fabrics.

Avoid alcohol-based products ~ such as hair spray, perf.
Spot Cleaning Tips for Silk
Always proceed with Caution when cleaning silk and use a test method on an inconspicuous area first. If in doubt, consult a reputable dry cleaner.
 Never use a wet method of cleaning; generally use a moist sponge or cotton ball gently blotting the stained area until cleansed.
Avoid strong detergents ~ this will harm silk fibres and cause it to lose its silky properties.

Red Wine: Large areas ~ immediately sponge out the area affected with club soda. Then dab the area with a mixture of cool water and ammonia, blot dry. (SMALL stains, see method above)

Perspiration Stains: New perspiration stains are acid-based while older stains become alkaline. Use a two-part stage to remove these stains. 1. Add one tablespoon of vinegar to a half a cup of water. Blot the stained area with a cheesecloth or cotton ball & dry. 2. use a mixture of alcohol and baby shampoo (see below) going over the same area. Rinse using a blotting method to remove the solution.

Blood: Large stains ~ one method uses one part hydrogen peroxide to 9 parts water. Remove solution by blotting area using a towel dampened with warm water. Use a clean towel to dry. Always have an absorbent towel underneath any spot cleaning with silk so that it does not penetrate into the other fabrics. (SMALL stains, see method above)

Lipstick: Large stains ~ a mixture of 3 tbsp. Alcohol and three drops of baby shampoo work the best to remove makeup. The key is to remove the stain as soon as you find it. (SMALL stains, see method above)

Perfume Stains: Sponge with equal parts hydrogen peroxide and water to a cheesecloth pad and then sponge fabric lightly. Blot dry.
The possibility of your wedding dress yellowing is not an 'old wives tale', it actually does happen! Environmental factors like sunlight, humidity and heat, accelerate the natural fiber degradation process. Even If you carefully put your dress in a plastic garment bag, you are likely to experience 'phenolic yellowing'– yes, that's actually a thing. Phenolic yellowing is due to a chemical reaction created by an interaction between fabrics and the chemicals in the plastic garment bag.
It is nearly impossible to prevent your wedding gown from yellowing on your own. That is why a professional wedding dress preservation service is your best bet! Professional preservation facilities have state of the art techniques and products to restore a wedding dress to its original colour. Even if your dress looks almost spotless right now, it will likely eventually yellow over time. Hidden stains (perspiration, perfume, or white wine) you can't see now, will surface as brown spots (as shown below) over time.
On your big day, have a ball! Tear up the dance floor, drink champagne, hug your loved ones and live in the moment! Those memories – and the stains that come with them – are SO worth it. Nevertheless, once it's over, let the certified experts at Affordable Preservation handle the rest. They will clean and preserve, or restore, your wedding dress for generations to come! 
Frequently Asked Questions About Cleaning Wedding Dress
Cleaning Dresses at Home. Use a fabric stain remover applied with a damp cloth to yellowed areas. After spot treating yellowing areas, if the care instructions call for hand washing, use a bathtub to clean. Fill the tub with lukewarm water, and add gentle liquid laundry detergent. Do not use bleach.
You can restore your yellowed wedding gown by using a wedding dress preservation kit. This is one of the most modern and effective methods to restore this type of garment. It is also a 100% safe and guaranteed method. The only thing you need to do is to find a reliable service provider to help you.
Yellowing occurs when the original fibres of the fabric undergo chemical degradation due to quality problems with the textile. The white and pastel fabrics eventually start decaying, giving the typical wedding dress a light-to-medium yellow colour.
The delicate fabrics in a wedding dress will begin to yellow after just six months if your dress is not cleaned, cared for, and stored properly after your wedding day.
The most gentle method to whiten washable clothes is to mix a solution of warm water and oxygen-based bleach. Follow the package recommendations as to how much to use per gallon of water. Submerge the white garments and allow them to soak at least eight hours or overnight. Patience is required.