Are you planning a small intimate wedding? Perhaps you're wondering if you even need a wedding planner – after all, isn't a professional wedding planner a bit of luxury? And isn't the whole point of having a small wedding to save money? Need help planning your wedding? Check out our list of Wedding Event Planners here.
Well, yes and no. And it depends. Of course, a small wedding doesn't have to mean lower-budget, though frequently it does. 
Do I Need a Wedding Planner?
Yes, my friends- you NEED a wedding planner, you DESERVE a wedding planner, and you should have a wedding planner. Every engaged couple NEEDS a wedding planner. Planning a wedding is stressful, and no one should have to have an additional amount of stress than what they already have!
To pull off your dream wedding, you'll need a fantastic team in place to execute your vision. That's why putting a professional wedding planner in charge is a must. Well, not necessarily. A wedding planner can indeed do a lot—from overseeing vendors to negotiating wedding venue contracts—but they aren't an absolute necessity for all weddings.
If you're on a tight budget, having a small wedding, or just on the fence about turning over control to someone else, you may be able to get by without a planner. Alternatively, you can hire a day-of coordinator to help with some of the last-minute event logistics.
What Does a Wedding Planner Do Exactly?
Think of a wedding planner as a jack-of-all-things-wedding-day-related. A full-scale wedding planner can help with anything and everything on your to-do lists. That may include the following:
Initial planning

Managing the budget

Coordinating with the wedding venue

Negotiating vendor contracts/recommending vendors

Staying on top of current trends and making recommendations

Ironing out all-important last-minute details

I am running interference with other family members if a conflict arises.

Creating a wedding day schedule and making sure everything runs smoothly

Executing and making sure your vision comes to life from the rehearsal dinner through the reception
Coordinator Vs Planner–what's the Difference?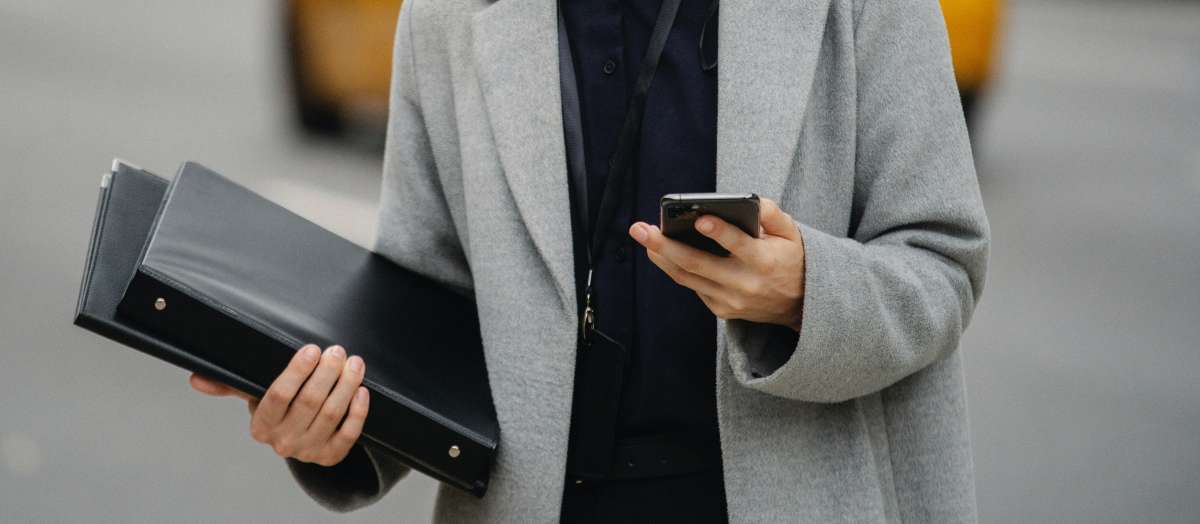 That is the question! The title "wedding planner" gets thrown around a lot, sometimes incorrectly. Let's go ahead and clear things up. Both coordinators and planners are fairy godmothers on a mission to make sure your wedding goes off the way you pictured without a hitch—their level of involvement in making that happen is the difference.
In most cases, planners are with you from the get-go, usually before any significant decisions have been made. They do major hand-holding through every step of the process, from choosing your venue to figuring out your style and theme, creating a budget, selecting vendors, managing said vendors, and most of the necessary nitty-gritty. They do all that plus everything that coordinators do.
Coordinators come to your rescue one month before your wedding day. It's a bit of a "Jesus, take the wheel" situation. You've already done all the heavy lifting, and they tie everything up in a pretty bow. They create your wedding day timeline, act as the middleman between you and your vendors, oversee set up, manage the flow of the Day and keep an eye on the details. They line up your bridal party for the ceremony, bustle your gown, let you know when it's time for the fantastic stuff (grand entrance, first dance, cake cutting, etc.), and cue the DJ/band—that way, you can focus on the fun and celebrate on auto-pilot!
Day-Of Coordinator
There are other types of professional planners, too. A day-of coordinator may not do a lot of planning ahead of time but helps make sure everything is organised and set up, so your ceremony and reception go off without a hitch. They can also help out with the flow of the wedding and tiny details. That may mean getting vendors set up or directing your wedding party and guests to make sure everyone is where they need to be at the correct times.
Onsite Coordinator
Some venues also assign an onsite coordinator who serves as a semi-wedding planner. You can choose to bring in your wedding planner, too, or work solely with the coordinator instead. (They may be in charge of multiple events each weekend, so don't expect the same personalised attention, though.)
Whichever type of planner you choose, you'll need to meet with them first to go over their services. Everything should be spelled out in their contract, so it's clear which professional services they are and aren't responsible for. It's a big commitment, so feel free to ask for references of past clients to email or call to ask about their experience.
Why Should I Hire a Wedding Planner?
There are plenty of benefits to hiring a wedding planner. Looking for a Wedding Event Planner? Look no further, Vines of the Yarra Valley have you covered.
Stress Relief 
Hiring a wedding planner will take a lot of stress off you and your partner, as he or she will take over a lot of the tasks on your to-do lists.
General Knowledge
An excellent wedding planner will know all about the latest wedding trends and have insider knowledge of the wedding industry. They're wedding designers. This can be invaluable when you're trying to make a million decisions and are looking for guidance.
Finally (and perhaps most importantly), the wedding planner's job is to make sure your wedding day is beautiful and that it runs as smoothly as possible. While you're off enjoying your Day with your friends and family, you can take comfort knowing they are making sure the ceremony décor is set up, the photographer is in place, and your servers know which hors d'oeuvres to pass during cocktail hour.
What Are the Downsides of a Wedding Planner?
The benefits of hiring a wedding planner should outweigh the negatives. You are hiring them to execute your dream wedding, plus make your life easier for the upcoming months. However, there are a few potential downsides to consider.
Less Control 
Your wedding planner is going to take over a lot of planning and logistical tasks. If you're a Type-A personality, working with someone else and giving up some of the control may be a challenge. If this is you, be sure to work with a wedding planner who compliments your personality and whom you trust completely with your wedding day.
Cost 
Wedding planners are expensive, especially if they have a lot of experience. If you're on a tight budget, the wedding planner's services may put your costs over the top. If this is you, put your money towards a day-of planner or ask if they can customise their services to your needs.
Reasons Why Even a Small Wedding Needs a Wedding Planner
To Give You Back Your Time 
Wedding planning sure is fun for some brides. It sounds stressful to others. Even if you identify with the former, there's going to be a point when it's no longer fun. You'll almost certainly find yourself spending more time than you anticipated going deeper into the 'wedding rabbit hole'! 
A full-service planner will take care of the research and communication side of things. This leaves you with only the fun decisions to make! Do you know how projects that seem so simple tend to take on a life of their own? Wedding planning is one of those things. 
To Give You Vendor Recommendations 
It's so tough to make a shortlist of the vendors who might be a good fit for your wedding! In my local area, there are over 4,000 working photographers, a considerable proportion specializing in weddings. And what have you got to go on?
These days, everyone's websites look amazing, their Yelp reviews are top-notch, and their Insta feed is poppin'. Otherwise, they wouldn't even be in business!
A great wedding planner lets you in on the inside scoop. They'll recommend only the vendors they've personally had great experiences with. If a vendor has a reputation for being a bit of a diva, your planner will know and advise accordingly! 
A wedding planner knows SO much about weddings – so use that knowledge to make your day go smoothly!
To Help You Save Money 
Yes, you read that right – you hire a wedding planner so you can save money! Though it seems a bit counter-intuitive, think about it for a second. Budgets are a concern for everyone. And a wedding planner, after all, is an easy-to-skip expense. 
But consider the many ways a planner helps you save money. (Not even counting saving stress, which you can't put a price on).
First of all, they only choose vendors that are within your budget. Planners are not trying to upsell you on everything – that's not in their interests at all.
Next, they'll work with your must-haves and offer guidance on what can be cut or sourced more cheaply. 
A bride may be so deeply invested in the planning; she may not be aware of her options. She can ditch the favours, go cheap on flowers, skip the live band if necessary.
Many wedding planners also offer savings because they can offer services typically done by other vendors. Some planners offer add-ons like floral design, calligraphy/graphic design, even food service.
The cost savings can add up because you're not hiring separate companies, each with its minimums. They might even have a bunch of signage or decor you can use! 
With intimate weddings, you're also able to save a lot by utilizing an unusual venue. You'll only find those quirky tiny venues by asking your planner!
To Bring Your Vision to Life 
Many brides are very particular about what they're looking for. Whether you have a specific wedding vision in mind or need help distilling it, a wedding planner can help!
If you've done any wedding planning, you'll have noticed the beautifully curated Instagram feeds and pins showing off gorgeous wedding inspiration.
But what's lacking is any clue how to take it from your Pinterest board to real life. A planner will give you an idea of what's involved, how realistic your thoughts are, and how much it might cost.  With an intimate wedding, you might glean ideas from just about everywhere to give your small celebration those special touches. 
Translating all those ideas into a real-life event is no easy task. Contrary to popular opinion (thanks, Hollywood), a wedding planner will not simply impose their style on you. You won't release 1,000 white doves on a mountain at dawn when you want a chill, boho-themed backyard barbecue. A great planner listens and offers practical ways to make your dreams a reality.
To Review Vendor Contracts and Negotiate Pricing 
A wedding planner has seen a TON of contracts and knows immediately if there is cause for concern. But before we even get to the signing contracts stage, a planner proves their worth yet again. 
That's right; wedding vendors want to be recommended again by that planner. They put 100% into every wedding – make no mistake – but will go that extra mile to please a planner that might send us ten weddings every year.
To Create a Realistic Timeline and Keep You on Track
A professional wedding planner is equipped to come up with a watertight schedule for you. They will liaise with all vendors to make sure everyone has time to perform their specific duties. They'll give you ideas on how to maximise the available time and guidance on what works well. Planning is their world, so you know you're in the best hands. 
Things never go quite according to plan – but your planner already knows that and is prepared!
To Be the Point Person on the Day (set Up, Take Deliveries, Oversee All Vendors, Tear Down)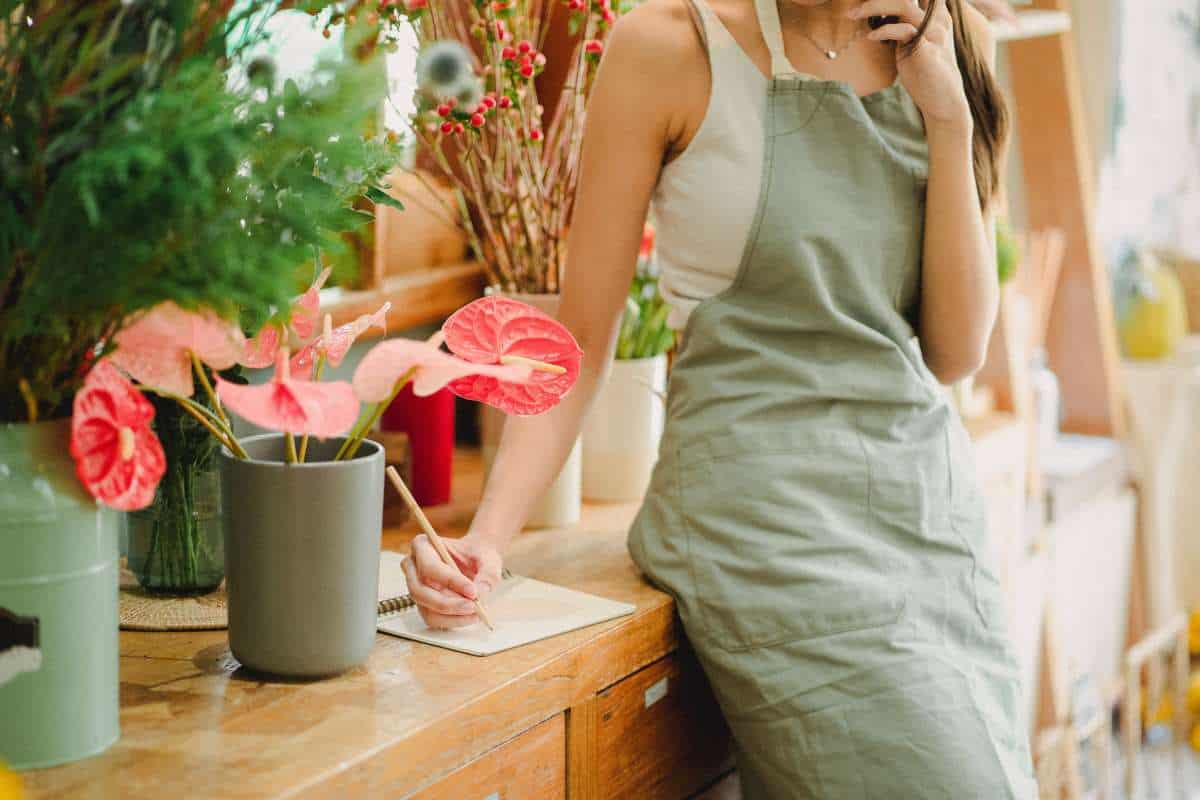 A wedding planner is the one that everyone will be addressing. Your planner will welcome the cake maker, florist, DJ and guests without disturbing you. Yes, even those guests that randomly arrive two hours early at every wedding.
Small weddings can be chaotic because the spaces are smaller, and details haven't been thought through thoroughly. Whatever your style of marriage, you'll appreciate the chance to stay in the moment. Most of the things that go awry are easily solved when a professional is on the case. So, only allow what matters to fill your head on your wedding day. 
To Act as Mediator Whether Between Family Members or Your Vendors 
Nobody expects that problematic family situations are going to be a part of their special day. But weddings are emotional events that bring together people that may not be used to seeing each other. Sometimes things can get heated or challenging to deal with. 
A planner can help as a mediator – a neutral party between parties to smooth things out. Drama can develop out of nowhere if your family is anything like mine. Having a non-family member there can, in a strange way, prevent some of those pent-up feelings from ever erupting. 
But if they do, a wedding planner has seen it all before. They will not consider it out of their realm if you would like them to step in. Your planner is genuinely in your corner. They are there to make your day as wonderful as it can be. That almost always means going above and beyond. 
To Offer Solutions to Problems (and Execute on Those Solutions!)
Newsflash: things will not go 100% according to plan on your wedding day! Even with the best planning, there'll be hiccups and matters that crop up and couldn't have been accounted for. Small weddings are still weddings – emotional events full of complexity and unpredictable elements. 
When you have an excellent planner on your team, it's no big deal. 
That's right; wedding planners are ninjas. They're not only on the frontline helping guests; they're at your side. Somehow they're also behind the scenes working with all the vendors and every contingency plan just in case. 
To Work With Your Venue Coordinator
If your venue has a coordinator or events person, that's great. But this does not necessarily replace an independent wedding planner. Sure, you may luck out with a fantastic venue coordinator, but ultimately they work for the venue. They'll have the venue's interests at heart. That doesn't mean they don't care about you and your wedding. But they are limited in their scope. 
An independent wedding planner (usually running their own business or working for a wedding planning firm) offers assistance with all kinds of matters. From getting your dress fitted, selecting wedding stationery, transportation, and even add-on services planning your other wedding events. An excellent planner has extensive experiences and abilities, not limited to serving a venue.
If it doesn't directly involve the venue, an onsite coordinator may not be able to help. The venue coordinators leave either after dinner or as soon as the cake's cut. There is SO much to do after the guests leave! You don't want to be the one taking out the trash. Or getting charged overtime if you haven't vacated the venue on time!
To Help You Enjoy Your Day and Bring Peace of Mind!
Your planner is your way of splitting yourself into two. You let them do the worrying, decision-making and dealing with all the stressful and crazy stuff. (Isn't that cool? I kind of wish I had one every Day). 
Even more so with a small wedding, your level of stress dictates the energy of the space. Once you start dealing with and directing proceedings, it'll attract more and more 'quick questions'. Trust me that is not a road you want to start down.
In the absence of a planner, you'll be the one dealing with everything. When you're enjoying the best day of your life, don't also be the decision-maker/ manager/ greeter/ person-in-charge. It's multitasking that will fail! You could entrust a friend, but do you want to saddle a loved one with 10 hours of responsibilities? After all, this is a massive undertaking; it's work (HARD work!).
If there's any way of leaving it to a paid professional and their team, that's your best bet. 
You've probably heard it said that the day would go by in a whirlwind of emotions, and it's true! Ultimately it's the feelings you experience that will form your abiding memories of the Day. 
Savouring every second is absolutely what you want to do. Forget worrying about an errant DJ, where to put the centrepieces, or how you're going to light 50 sparklers. These trivial matters – that are draining to deal with yourself – will be taken care of without you knowing it. 
How Do I Decide What Is Best for Me? 
Ultimately, your budget decides what's possible, but here are some other things to consider when determining what's a good fit for you.
Hire a planner if:
You're planning a destination wedding. Find someone local to your chosen destination or who specialises in that area.

You have zero time to dedicate to planning your wedding. I won't scare you with the number of hours that go into making your #bestdayever happen.

You're planning a wedding weekend.

You're likely to have an above-average guest count.

You're wrong with money. Get help with that budget, so you don't overspend!

You have a vision for your wedding day but don't know how to bring it to life.

You only want to deal with the fun part of wedding planning.

You're clueless about weddings in general and have little support from friends and family.
Hire a coordinator if:
You have experience with wedding or party planning. Maybe you've been a seasoned bridesmaid or helped your sister plan her wedding.

You're a type A. Nuff said.

You want to plan your wedding yourself (and understand what you're getting yourself into!).

Your ceremony and reception are at separate locations (i.e. on opposite sides of town).
If your budget is tight, consider:
Getting Started Packages for a point in the right direction.

A la Carte services, so you only pay for what you need.

Hourly consultations—yes, this is a thing and can be a cost-effective lifesaver!

Check out our ultimate list of 

Wedding Planners in Melbourne

 to help you organise a stress-free wedding.
Conclusion
Wedding planners are precisely that: experts at planning weddings. Whether you choose a full-service planner, day-of coordinator, or an onsite coordinator, these people can help bring your dream wedding ideas to life.