The cost of a wedding is getting more expensive each day, from the reception, the flowers, the cars, the photographer and so much more it's hard to stick to a budget.
So when it comes to a wedding cake, how much does it cost?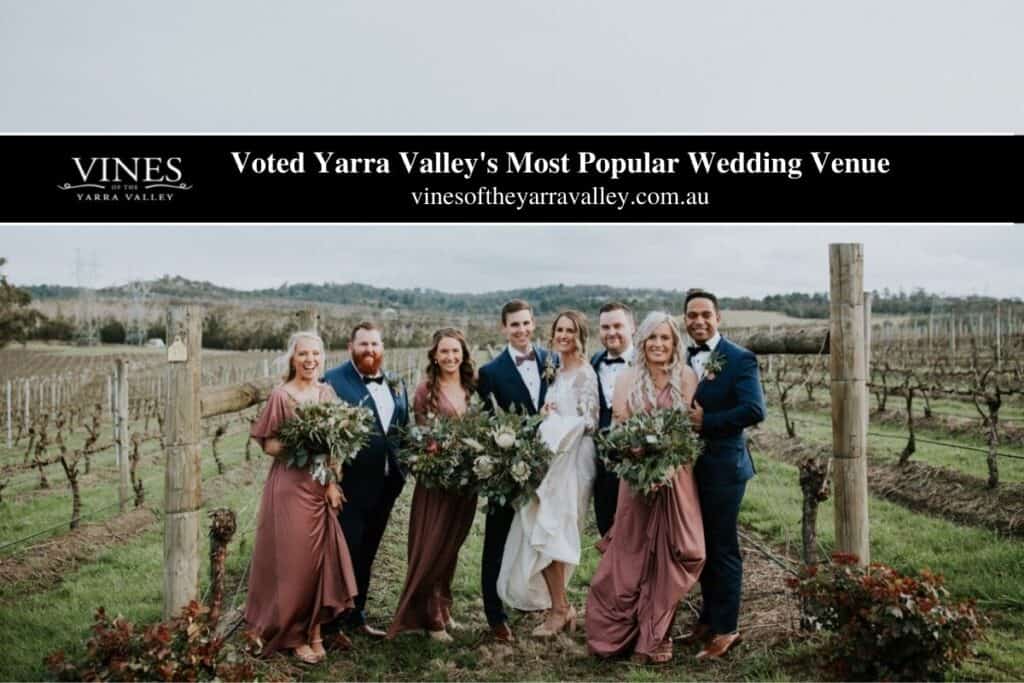 Like all trades, you are paying for a professional's skills. I have been decorating cakes since I was ten years old, and like many other people with a passion, I have also gone through the hard yards of completing my apprenticeship and getting my qualification. Now 16 years on, the wedding cake business has changed so much with so many cake flavours available and different icings to choose from, it's never been easier to get your dream wedding cake at the right price.
With quality comes a price, wedding cakes are a work of art, and they can take anywhere from 8hrs to 100hrs to complete! The ingredients themselves are the least of the cost with every rose and every layer having been handmade by a professional cake artist.
So how do you keep to your budget? Things to consider before you set your budget. How many guests are you having? Is it for dessert or to take home? Do you want something modern or vintage? Would you like lavish detailing or simple but elegant?
What's the average cost of a wedding cake?
Wedding cakes can vary in price depending on cake size, serving sizes, and what decorations are included in the design. Will you be serving coffee sized portions or serving your cake for dessert? How many guests do you need to serve? Do you have a topper or do you want fresh flowers in your decorations as well? Before deciding how much to spend on your cake, consider what is included in that cost.
The average wedding cake around Australia costs $537. Couples in Western Australia and Victoria can expect to pay a bit above average for a cake. Those in other states will come in below average with couples in the Northern Territory spending the least amount on their wedding cake.
Victoria – $553

New South Wales – $533

Queensland – $511

South Australia – $467

Western Australia – $581

Australian Capital Territory – $461

Tasmania – $498

Northern Territory – $429
Don't forget to factor delivery in with your cake cost as well. It may be tempting to save costs by having someone pick it up yourself, but many suppliers don't allow this. Don't run the risk and pay the extra for delivery, and you won't regret it!
How to determine the cake price?
The icing. There are many more choices for icing compared to 30 years ago. For a small budget, you might look at getting a buttercream iced cake. It tastes yummy and gives the cake a rustic look however you will be limited to the amount of decoration you can place on the cake. The rollover icing (or fondant) will give you a smooth, classy look, and you can choose from so many extra decorations, ribbons, piped work etc. to make that dream wedding cake come to life. However, unlike buttercream, there is a lot of time and work that goes into making it perfectly smooth. This icing is very delicate and can tear easily if not applied by an experienced decorator. There is also an option for chocolate creations. You can have your cake covered and decorated all in one and with chocolate fencing or chocolate wraps you can create classic and modern looks. And let's face it, who doesn't like chocolate? The only downside to chocolate is that many cake artists won't do chocolate creations from November to March due to the weather conditions.
The Decorations. Cake decorations will vary according to the icing you choose if you choose the rollover fondant your options are limitless, however, if you prefer chocolate or buttercream your best choice for decorations are fresh or silk flowers, organza ribbon and fresh fruits.
The filling. Gone are the days of the fruit cake. Now you can choose nearly anything you want. If you are having slices with coffee or sending the cake home with the guest, you are better off choosing a mud cake. However, if you are using the cake for your dessert, it's nice to have a cake with filling or dessert flavoured. Filled cake and dessert cakes might cost you extra, as you will need larger slices which means a large cake, but remember you are saving about $10 ahead by using your cake as dessert instead of ordering dessert.
What size should I order? This all depends on your guest list. For take-home or coffee slices you can cater for 80% of your guests, some guests will eat it some won't. If you are having the cake as the dessert you need to cater for all your guests plus a little extra, please don't under cater as you want to make sure all your guests get a piece. Do remember the slices will be larger so your cake will be larger. For those on a tight budget you can now order serving slabs, these are slabs that only the kitchen staff see, you can have a smaller cake on display and have some spare slabs out the back, this way you will save on icing and decorating.
Hint: if you are having your reception in a large room and only have a 2 tier cake the cake is going to look out of place, keep in mind the size and get your cake artist to show you the size of what your cake will be.
Cake toppers. These can range from flowers to letters to bride and grooms. A personalised cake topper will cost you more than one off the shelf. Think about what you are getting, a keepsake of your wedding cake, something that personifies the bridal couple from the love they have for one another or the joys they have spending time together, even that moment that they first met. Personalised toppers can be made with as much or as little detail as you like. If you are on a budget, you can always opt for fresh flowers over icing flowers. I urge you to have a good talk to both your florist and cake decorator to make sure they are coordinated as fresh flowers can not go onto the cake until the day of the wedding (things can get lost in translation). Some decorators will have their own florist they choose to use. If you choose to buy your topper, make sure you let the cake decorator know, they may require it before the wedding date to make sure it fits in with the other decorations.
What are you paying for. For those on a tight budget, you can still have a breathtaking cake. Choose a cake that has buttercream icing and have it decorated with fresh flowers. Remember the least amount of detail, the less expensive the cake. So if a cake takes 40 hrs to complete that's 40 hrs you need to pay your cake artist to create your cake.
Tip: Always ask for a tasting; you don't want to get to your wedding day and have a cake that tastes horrible.
As all cakes are created for each individual couple, it's hard to put a base price on your wedding cake, however, if your budget for $6 ahead you will be more than happy with the amount of options you will get!!
Inexpensive Wedding Cakes
If you want to have a cake for the ceremony and not spend a ridiculous amount of money on it, you needn't worry. This is simple enough to pull off. You need to think about where you want to spend. Do you want a large cake, but with a simple design, or a small, beautifully made cake?
For the first option, you can choose a simple double-tiered or triple-tiered cake. That would come in at below $1,000 and won't stretch your budget. However, if you want something pretty, you can choose a small but beautifully decorated cake. This cake won't be able to feed all of your guests and is specifically made for the cake-cutting ceremony.
For the guests, the caterers can prepare sheet cakes that are significantly more affordable. This can cut down on your cake costs by nearly 50%. You won't have to stretch your budget or compromise on taste and quality. And yet, you'll easily get a great cake for your wedding.
Normal Wedding Cakes
If you can afford something a little more elaborate and still reasonably priced, you can choose a wedding cake that's not too out there. A simple, clean, elegant wedding cake can be beautiful and affordable. You can have a multi-layered cake that's not too elaborate but still looks very much like a wedding cake.
One of the best ways to make this cake affordable is to cut down on the decoration. Things like sugar flowers, or rolled fondant, etc. can be difficult to prepare and therefore, expensive. Instead of trying to get a cake with all of these expensive decorations, choose something simple to make. You can consult with the caterer or the baker about it. Just give them a budget to work with and be honest. They'll be able to ensure that that it's within your budget and looks great as well.
For a normal wedding cake, you can choose something of a good size that would feed all of your guests. Rectangle and square cakes might be easier to manage and decorate so that you might choose that. The idea is to exercise restraint and choose something simple yet fitting at the same time.
Expensive
If you don't really have a limit on how much you can spend on the cake, you won't have any shortage of choice. You can choose any combination of flavours, different sizes, different designs and decorations as well. You can have rolled fondant or marzipan in your cake, add gold leaf, sugar flowers, a number of tiers, and other such expensive additions. Your only limit is the baker's imagination and skill.
However, don't set the baker up for failure by choosing a very difficult or complex design. Expensive cakes can cost anywhere upwards of $2,000, but some brides and grooms consider the expense worth it.
There's a wedding cake out there for every budget and need, and you just need to find it.
How much does a wedding cake cost?
Having a wedding cake at your reception is one of the biggest (and sweetest!) traditions. But what does a wedding cake cost? While wedding cake prices do vary depending on the size and style of your cake, the average cost of a wedding cake in the U.S. is around $500 with most couples spending between $300 to $700. While this may sound like a lot for a dessert, you'd be surprised as to how much work goes into creating a gorgeous wedding cake.
Which factors impact wedding cake prices?
Not surprisingly, the bigger and more elaborate a wedding cake is, the higher the cost of a wedding cake will be. A wedding cake featuring lots of design elements, including sugar flowers, fondant details, many tiers, and unique shapes, will cost more than a simpler cake with classic buttercream icing, a few fresh flowers, and fewer tiers. While your flavour choice likely won't have an impact on your wedding cake's price, requesting certain custom flavours may raise your wedding cake cost a bit.
What is the starting price of a wedding cake?
The starting price of a wedding cake can vary depending on the type of frosting you prefer. Cakes covered in fondant, a sugary paste-like icing, tend to cost more than cakes covered in buttercream (frosting made from butter and sugar). Fondant is more durable than buttercream (and it won't melt in the summertime!), but it's generally thought of as less tasty. The starting price of a fondant wedding cake is usually about $5 per slice, while the starting price of a buttercream wedding cake is about $4 per slice. Again, these wedding cake prices will vary even more based on decorations, size, etc.
What's included in the cost of a wedding cake?
This varies from cake baker to cake baker. Usually, the cost of your wedding cake will include the cake itself, a design consultation where your baker will create a custom design just for your wedding, a cake tasting, delivery and set up. Some cake bakers will also include supplies like cake stands, cake toppers, and cutting utensils, though you may have to provide these on your own. And some wedding cake prices include an extra top tier of your wedding cake or anniversary cake for you and your spouse to enjoy on your first anniversary.
What types of desserts do wedding cake bakers offer?
About 54 per cent of couples choose to serve an additional wedding dessert, aside from or in addition to a wedding cake, at their receptions. Cake bakers may offer a variety of these alternative wedding desserts, including cupcakes, cake pops, cookies, pies, pastries, doughnuts, and more—the starting price for cupcakes is about $3 per cupcake. There are also groom's cakes, which are a tradition, particularly in the South. We've seen these groom's cakes shaped like everything from sports paraphernalia to burritos!
What flavours and trends are popular?
5% of couples have a fruit cake for their wedding despite it being the traditional flavour for wedding cakes in the past. 69% of couples are instead opting for a mud cake in a chocolate or vanilla flavour.
21% of couples opt for other flavours such as lemon or raspberry. 5% have a flourless or gluten-free cake. We see a rise in mixed flavoured cakes with combinations like raspberry and champagne getting us in the mood for a cake tasting.
Naked cakes and rough icing are still very popular with couples stylistically. Rustic, vintage and bohemian themes will be well suited to these cake designs. White and mixed metallic cake designs that add that luxe factor comes in on the other side of the wedding spectrum. We see more of these in traditional, elegant and modern weddings.
We also see couples who don't like sweets go for a cheesecake for their wedding. We are 100% on board with this trend!
What to look for in a cake supplier?
70% of couples will book a cake supplier for their wedding day. These couples are impressed when a baker can work with the stylist or decorator to coordinate the cake decorations with other areas of the wedding.
Couples in the past have also favoured having a variety of flavours to choose from as well as having different flavours for different tiers.
Check reviews for cake suppliers to look out for whether couples have had any issues in the past. Not providing a cake tasting before a purchase is one flag to look out for. Having a different flavour or different decorations without consulting the couple are also things to look out for.
How can I save money on my wedding cake?
There are many ways to save money on your wedding cake cost without sacrificing having a gorgeous cake for your big day. Here are a few simple tips:
Go simple: A clean, streamlined, and small wedding cake decorated with buttercream icing and a few fresh flowers will cost less than a cake with lots of tiers and elaborate designs. Fortunately, these simple wedding cakes are on-trend right now, so this should be easy to do!

Think small: Even if you're having many guests at your wedding, you don't have to have a huge, expensive cake. Ask your baker to create an additional sheet cake so you'll have enough servings for all of your guests. That way, you won't need a large, pricey wedding cake and can keep costs down.

Decorate with fresh flowers: Fresh flowers cost less than sugar flowers and are just as lovely. Your florist may be able to assist your cake designer by providing some extra blooms to adorn your cake.
When should I hire a wedding cake baker?
We recommend hiring a wedding cake baker at least six months before your wedding day—these vendors do tend to book up quickly! Start by reading online reviews of wedding cake bakers near you, and selecting a few to interview (in person whenever possible). You'll typically have a wedding cake tasting after you've booked your baker, where you'll select your cake's flavours.
A wedding is incomplete without a wedding cake. No matter how much money you want to spend or save, a wedding should have at least one cake that the newlyweds can cut to celebrate their union. Unfortunately, the traditional multi-tiered cake that's pictured above can burn a nasty hole in your pocket and cost well over a couple of thousand dollars. Now, if your wedding budget doesn't permit this, you don't need to worry. There are cakes out there that would fit every budget and taste. All you need to do is look and plan.
Frequently Asked Questions About Wedding Cakes
The average wedding cake costs around $350, according to Thumbtack, an online service that matches customers with local professionals. On the lower end, couples spend around $125 and on the higher end, they typically spend upward of $700—often over $1,000! —on their wedding cake
Vanilla. A guaranteed crowd-pleaser, classic vanilla cake is a go-to option for many brides and grooms. 
Chocolate. As a richer alternative to vanilla, the chocolate cake also reigns supreme at weddings.
Funfetti. 
Lemon. 
Spice Cakes.
Rich Flavors. 
Almond.
A traditional wedding cake is typically a fruit cake, covered in marzipan and icing, and presented in tiers. The cake is cut by the newlyweds and guests are usually welcome to enjoy a slice with a cup of tea or coffee during the wedding day, or they can take a slice home in a wedding cake box.
Remember, the majority of the cost of your wedding cake is due to the design and the time and supplies it takes to execute. Subtracting the cost of the actual edible cake won't make a significant difference with an over the top, super custom design.
Choosing cupcakes, pies, or doughnuts for your
wedding can be cheaper than getting a wedding cake
. While the actual pricing will depend on your bakery, these items don't require much decorating time, so you'll be saving on labour for your wedding dessert.