Feeling Speechless Preparting For Your Wedding Day
Making a wedding speech really isn't such a daunting task, and you should keep telling yourself that. But if you're feeling like calling the whole thing off at the very thought, here's a guide to wedding speeches for any situation.
Whether you are the Father of the Bride, the Groom or the Best Man… no one particularly loves standing up and making a speech! It must be the number one thing my grooms are dreading on the day, so we've have created my our top Tips for writing the best wedding speech. I hope it helps.
You will also be able to see a few of my favorite shots from recent weddings that I have photographed. If you would like to find out more information about my wedding photography services, please click here to view some more of my work.
Who makes a speech?
The best man isn't the only person expected to stand up and deliver at a wedding reception; traditionally the groom and the bride's father also make a speech. The speeches aren't just for men either! It's not unusual to see a combination of the bride, mother of the bride and chief bridesmaid also taking to the mic.
When it comes to speeches, there really are no set rules.
However, tradition states that wedding speeches usually follow a particular order:
• The father of the bride begins
• Followed by the groom
• And then the best man
It is conventional to have the speeches after the meal, but you may like to get them 'out of the way' before sitting down for the wedding feast. More uncomfortable speechmakers will prefer this as nerves can ruin the meal a bit.
If you do choose the more traditional route, it can work in your favor as guests will have relaxed during the meal and will be more disposed to laugh at your jokes, especially by the time it comes to the best man's speech.
Start preparing early
If you are planning to make a speech at the reception, it is essential that you are well prepared and have spent some time writing your speech. Preparation is at the heart of a good speech and scribbling down a few words the night before the wedding is just not going to work. As soon as you know you are going to make a speech, you should be thinking about what you want to say and then start working on it at the very least, a few weeks before the wedding.
Think who your audience is.
You might be the funniest guy down the pub on a Friday night, but bare in mind it's a wedding. Don't forget there may be young children or some of the older generation that does not enjoy the lad banter so much. Some of the best speeches I have ever heard have been the ones that have been truly sincere and not just trying to be the next Jimmy Carr.
Also, make the speech for everyone. If you are to make jokes, try not to use too many that only a handful of the room will even understand. You will quickly lose interest from the rest of the guests.
Make sure everyone can hear you.
There is nothing worse when you are in a large room making the speech, and only 20% of the guests can even hear you.
The guests' attention will quickly move from you, and the rest of your speech will quickly be overcome with the guests chatting away at the back of the room.
Test your speech
Test the speech on a friend or partner to see what they think. Get a second opinion as they may have some great suggestions that you hadn't even thought of.
They also may be able to tell you the bits that they think did not work too well.
Time your speech
It is essential to get the timing right as if the speech is too short it may seem rude or impersonal, but if it drags on for too long, you risk boring your guests. You also need to judge how long the other speeches will be. If you know the father will talk for ages, you can keep yours shorter, however, if you've got the gift of the gab, they'll be relying on you to carry the occasion.
Five minutes is about average, which should offer plenty of time to get your point across and finish on a high. You should never really exceed 10 minutes unless you're breaking up your speech with gimmicks like a video, quiz or 'surprise.'
When practicing your speech, it may be worth timing it to make sure you're not going on for too long. As much as you want it to be a reasonable time, the guests have probably already been sitting down for the best part of 90 minutes through the wedding breakfast, and that sweet cart outside is calling their names!
What to say
There are clear conventions and expectations when it comes to speeches. Generally speaking, it's important to stick to traditions when it comes to speeches, that way, everyone knows what to expect, and it prevents anyone from repeating the same thank you messages.
The other consideration is the tone of the speech. Typically, the father of the bride speech will be sentimental, the groom's speech will be thankful and honest, and the best man's will be funny and entertaining. However, the key is to complement what the others will say. So if the father is known for telling jokes, don't try out-humour him because it'll get awkward. Instead, take on a more sentimental role. Whereas, if the best man is a bit "dry," try injecting a bit of humor in your speech to balance it out.
Use a joke, especially at the beginning of the speech. It will relax the mood, and hopefully, the laugh will help to relax your nerves too!
A couple of tips:
• Comment on how great a day it has been
• Thank everyone who has been involved in the planning
• Compliment the bride and groom on how well they look
• Compliment the bridesmaids
• Readout texts, cards or messages from absent friends
• Finally, toast the happy couple
• Don't mention ex-girlfriends
• Don't mention divorce
• Don't mention heavy drinking, drugs or fighting
• Don't mention race or religion
• Don't swear
• Don't say people who refused to attend
• Don't mention last-minute threats to call off the wedding
Wedding Speech Etiquette
Father Of The Bride Speech Etiquette
Introduced by the best man or toastmaster, the father of the bride's primary purpose is to propose a toast of 'health and happiness to the bride and bridegroom.' Before raising his glass, he would typically thank all the guests for coming, welcome the groom into his family, and share a few individual words about his daughter with the audience.
Groom speech Etiquette
The groom is usually the second person to take the floor and should begin by thanking the father of the bride for his kind comments. This is also the perfect opportunity for the groom to thank his parents for the love, care, and support they have given him in life, along with everyone who helped organize the wedding, especially the mothers of the bride and groom.
At this point bouquets of flowers may be passed to the two mothers for their efforts. Afterward, the groom should move on to thanking the guests for coming, and for their generous gifts. Finally, and most importantly, he needs to say a few carefully chosen words about his new wife. The groom can then finish his speech with a toast to the bridesmaids, congratulating them on a job well done, and presenting them with a small gift.
Best Man Speech Etiquette
The best man's speech is expected to be light-hearted, witty and humorous, but before you get carried away with funny stories about the groom you need to firstly comment on what a great day it has been so far, thank everyone who has been involved in the planning of the wedding, and then compliment the bride, groom and bridesmaids on how well they all look.
Only then is it time to entertain the guests with stories of the groom's past. There is nothing wrong with embarrassing the groom, he and all of the guests will expect you to do this, but you don't want to humiliate him. If in doubt, leave it out!
Use cue cards
Do not rely on your memory. It's all well and good remembering your speech in the bathroom mirror at home, but when standing in front of a room full of people, it's a whole new ball game.
Use first large text on the cue cards, so they are easy to follow. This avoids the chance for you to lose your way when you get that unexpected laugh or applause.
If you decide to use your phone instead, make sure you have plenty of battery and carry your charger!
Practice makes perfect!
I have already roughly covered this point with tip 4. However, further to testing the speech with someone else, it's still important to practice it a few more times to get those tricky tongue ties mastered ahead of the big day.
Have a backup
This is probably me being too safe, but print a second copy of your cue cards and keep them somewhere else. Give them to your partner to look after, or ask the venue to keep them aside.
Imagine minutes before your speech is about to start… you check your pockets to realize you left your speech at home on the table. It would be dreadful, wouldn't it?!
Go easy on the Dutch courage.
You may wish to have an alcoholic beverage or 2 during the wedding breakfast, but don't risk getting too merry before standing up and making your speech.
I know the nerves may be kicking in, and you think it might help… but trust me it won't.
The bar will still be there for the rest of the night.
Look up/make eye contact.
Try not to have your head down in your cue cards the whole time. Remember to look up, and make eye contact with different parts of the room. This keeps the guests engaged with you!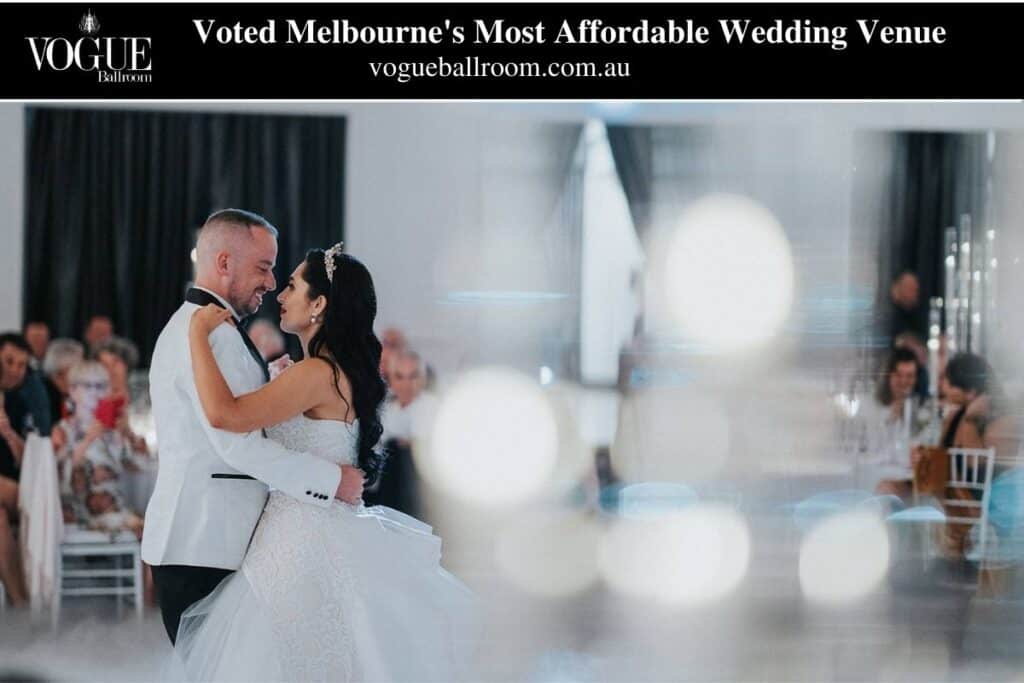 Can you involve the guests?
Some of the greatest speeches I have seen over the years have been ones that involve the guests. It helps everyone feel a part of the speeches. There are so many things you can do, including playing games that incorporate embarrassing facts about the groom for example. Just give it a search on google, and I am sure lots of ideas will come up!
Remember the guests are on your side.
Finally, try and remember the guests are on your side. You are not on a sales pitch at work, the guests (probably a lot of who may be friends or family) want you to do well and are excited to listen to what you wrote.
Frequently Asked Questions About Wedding Speech
How to Write a Bride Speech
Welcome and thank wedding guests. Kick-off your bride speech by first welcoming your guests and thanking them for showing up to celebrate your wedding day.
Thank the VIPs. 
Share a brief story. 
Connect the story to your wedding day. 
Close with a wedding toast.
Generic. Dear friends and family of the Bride and Groom, we welcome and thank you for being part of this important occasion. We are gathered together on this day to witness and celebrate the marriage of Name Of Bride and Name Of Groom. Every one of us has a deep desire to love and to be loved
Wedding Speech Template
Open with a startling statement or question. Don't lead with a joke or a reference to how nervous you are. 
Address your audience. 
Zero in one to three points. 
Rehearse. 
Record yourself practising. 
Lay off the booze. 
Let nerves work to your advantage. 
Be yourself.