Writing a wedding speech can be a daunting task, especially if you're nervous about speaking in front of a group. But it's an excellent opportunity to let your nearest and dearest know how much they mean to you and how much you appreciate them celebrating the start of your marriage with you.
Traditionally, brides don't give speeches. They sit quietly and listen while their dad, the best man, and the groom give speeches. Brides were to be seen and not heard. But we've had enough of that. If you're a bride, who wants to speak at your own wedding – more power to you! We 100% support a bride being heard on her own wedding day.
Getting ready to write your bride/groom wedding speech? Awesome! We've got all the steps you need to write a killer wedding speech that will leave the room laughing, crying and applauding wildly by the time you drop the mic.
Decide on the logistics
Before you get to the nitty-gritty of speech writing, figure out some of the big picture issues. Who is going to be giving the speech? Are you speaking together or separately? If you're carrying two separate statements, who is going first? When in the night are you giving the speech? How long will the speech be? What's the tone going to be?
Start with your thank yous
Of course, your thanks need to extend to the individuals in your life who've assisted you and your brand-new partner over the years too, individuals such as moms and dads, brother or sisters and dear good friends and so on.
Thanking individuals is simple– and the ideal thing to do. Tally up the names of the individuals who've contributed to your huge day and thanked them for their contributions.
Thank all of your guests for coming, thank your wedding party for supporting you, thank out-of-towners for making the trek, thank your parents for all their love, thank your new spouse's parents for welcoming you into the family, thank special people who made the day possible, thank vendors, THANK THEM ALL! Or, ya know, thank who you want to acknowledge.
Do not merely state 'Thank You' and note the individuals who've assisted. You can make this part of your speech a bit more amusing by offering a brief one-line story about each person or discussing their contribution and how much it assisted the 2 of you in the run-up to your wedding event day.
Mention those who couldn't be there
This step is optional, but if you'd like, it's a great time to pay tribute to people who couldn't be at your wedding. This could be important people who couldn't physically make it, maybe they are unable to travel or sick. Or this could be people who have passed on that you want to honor on your special day.
Add a short & sweet anecdote
Despite who you thank, always remember to thank your brand-new partner.
Acknowledging them is usually, the climax of a groom's speech and the point you make your wedding event toast, so develop to it.
It sounds corny however speak from your heart. Do not attempt to be incredibly romantic or to take lines from tunes or motion pictures. Just make a note of your preliminary ideas, and it will begin to take shape.
Here's the fun part: now you get to gush about your boo! Include a short story about how you met when you knew you were in love or a funny tidbit from wedding planning. The idea here is that you want to share a cute story, nothing embarrassing. And you'll want to keep it short, especially if you and your spouse are both sharing little stories. You'll also want to double check with anyone else giving speeches that you're not all re-telling the same story.
If you are somebody, who can 'do amusing,' keep it secure and, especially if moms and dads or kids exist, aim to keep it tidy. Naturally, you understand your audience best and how far you can press it, however, while your mates may discover the odd disrespectful joke funny, your brand-new parents-in-law, might not.
End with your partner
You made it! You're at the end of your speech. Now all you have to do is address your partner and cue the waterworks. This is where you let your brand new husband or wife know how happy you are to be married to them, how much today has meant to you or anything you weren't able to fit into your vows.
Practice makes perfect
Especially if you're nervous, rehearse your speech. Stand in front of the mirror, ask someone in your wedding party to lend an ear or recite your address to your dog. And if you're planning on making the statement together and splitting up the different sections, you'll definitely want to practice with your partner. If there are parts of the address you want to keep as a surprise for the big day, that's totally fine. Just rehearse the rest together, so you know who says what when.
Mix it up
You know what we say – your wedding, your way! So if you're really nervous about giving your speech in front of so many people, maybe you can give a speech at your rehearsal dinner in front of a smaller audience instead. If you're scared, you'll be all teary by the end of the speeches, forget the tradition of the couple speaking last and do your speech first. And if the idea of a speech utterly terrifies you, skip it all together! You can give out cards to your loved ones or talk to them one on one and let them know how much you appreciate them making your wedding day magical.
Last minute dos & don'ts
DO: write it down and don't try to wing it. Have a paper copy, so you're not frantically trying to find your phone only for it to die when you're halfway done your speech.
DON'T: wait until you're too drunk to give your speech. If you think you'll be sloshed by 8:00pm, give your speech by 7:00pm.
DO: feel free to respond to other speeches. If you go last, you can totally improvise a bit and thank you, dad, for his sweet words or try to defend yourself in the story your best man just told.
DON'T: hog the mic. If you and your partner are giving the speech together, divide it up so you can both speak equally.
DO: be courteous of your guests' time. Especially if you have a lot of speeches planned, try to keep yours short and to the point.
DON'T: share anything too embarrassing, too intimate or also inside joke-y. Trust us, you'll regret it when your nana comes up to you later and asks you to explain that story from the time you had a pregnancy scare in Vegas.
Also check out:
Vines of the Yarra Valley Blog
What actually happens at bachelorette parties?
Although many brides are busy completing tasks for the main event, there are a variety of pre-wedding events to look forward to, too. First of all, you've got your bridal shower, which is almost always a fun experience filled with presents and pampering. There's also the rehearsal dinner –– a nice gathering of friends, family …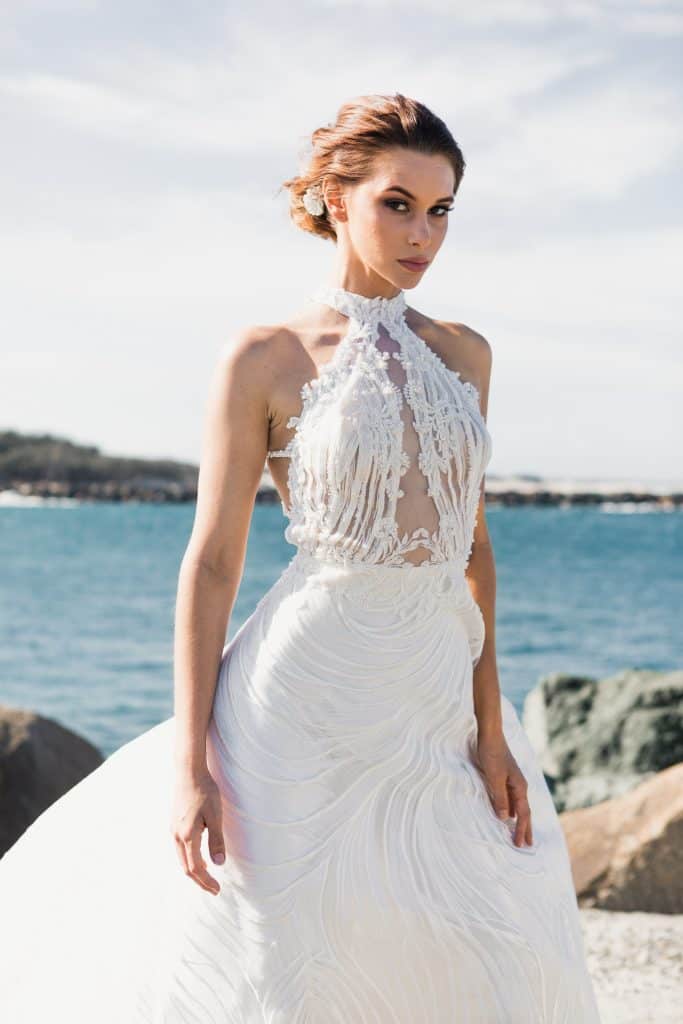 What wedding dresses look best on petite brides?
If you are a petite girl, you may have been struggling to find clothing that fits you your entire life. You have the choices of a few (not enough) petite fashion designers, and you could get by with certain styles of regular sizes (although you may have to take a lot of them to the …
What wedding dresses look best on petite brides? Read More »
What can I expect at a Jewish wedding?
Jewish weddings are full of traditional elements that are both meaningful and emotional, but also celebrate the joy of a couple's union. If you've never attended a Jewish wedding before, you may not be aware of the traditions that are part of both ceremony and reception. We asked officiants and experts to help explain some …
What You Need To Know Before Proposing To Your Bridesmaids
Your wedding is one of the most important days of your life, and so it makes perfect sense to have the right people around you. It is not always an easy task to choose your bridesmaids – it is usually exciting, but also delicate at the same time. As such, you must take your time …
What You Need To Know Before Proposing To Your Bridesmaids Read More »
What is a good gift for a bridal shower?
When your friend gets married, she deserves to be showered with love a.k.a. thoughtful and meaningful gifts. Since you're not just a regular friend, you're a bridal-party-level friend, these special (and personalised!) picks will show the bride-to-be just how well you know her style before she says "I do." Even more importantly, these thoughtful bridal …

Best Wedding lingerie & Underwear Bridal Shops Melbourne
Really, there's no excuse for undies with holes. Seriously, you'll feel better sporting some under things that err on the side of glamour (or at least comfort), not to mention the fact that the right bra can do wonders for your back and give a garment a proper line. Wedding day underwear tends to serve …
Best Wedding lingerie & Underwear Bridal Shops Melbourne Read More »
What does a wedding DJ do?
It is important first to understand what responsibilities a professional Melbourne wedding DJ should have for your wedding. The foremost responsibility, as you might imagine, is to play music at your reception that will keep everyone involved and having a good time. However, there is more to this than you might expect. In fact, the …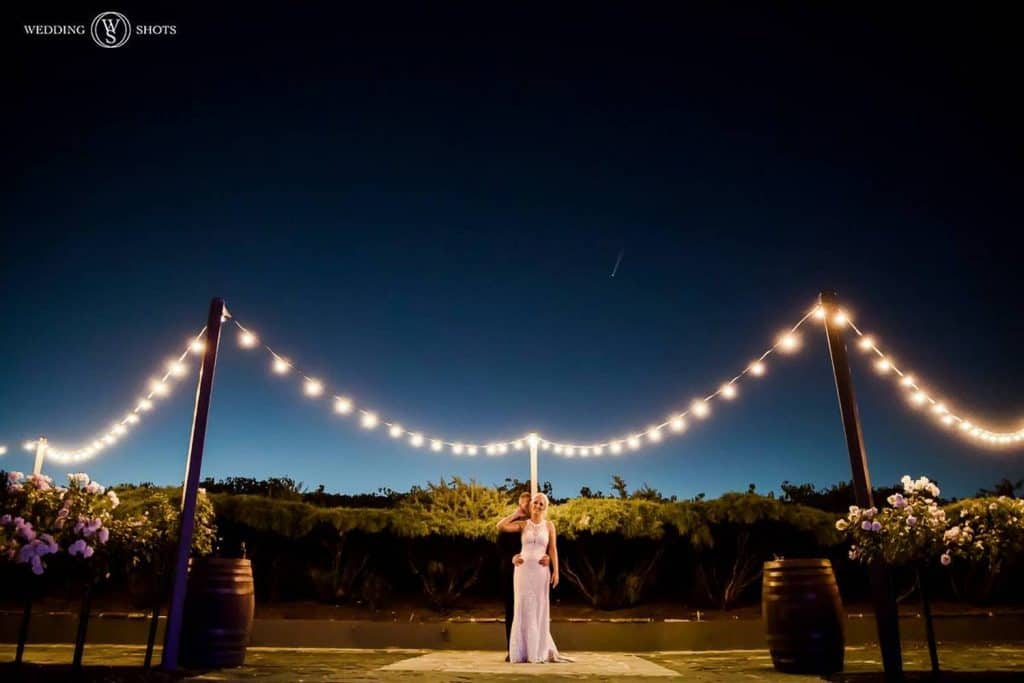 How to Write a Killer Bride or Groom Wedding Speech
Table of Contents1 Writing your own wedding speech is easy right? 1.1 Decide on the logistics1.2 Mention those who couldn't be there1.3 Despite who you thank, always remember to thank your brand-new partner.1.4 End with your partner1.5 Practice makes perfect1.6 Mix it up1.7 Last minute dos & don'ts1.8 Also check out:1.9 How to write wedding …
How to Write a Killer Bride or Groom Wedding Speech Read More »
How do I look good in a mermaid wedding dress?
Also known as a fishtail wedding dress, a mermaid style is closely fitted in the bodice all the way down to the knee, where it dramatically flares out – you'll find that the skirt on gowns described as 'trumpet' or 'fit-and-flare' starts higher up, typically from either the mid-hip or thigh. The mermaid shows off …
Limousine Hire For Weddings Melbourne
Table of Contents1 Ride Along Chauffeurs2 Triple R Luxury Car Hire Melbourne3 Samba KOmbi Services Melbourne4 Black Beauty Limousines Melbourne5 Melbourne Mustang Car Hire6 IChauffeur Melbourne7 Kombis I Do Wedding Car Hire Melbourne8 Cloud 9 Wedding Car Hire9 Blue Moon Rods Wedding Hire Melbourne10 Chevy Red Hire Melbourne11 Star Limo Services Melbourne12 LR Limousines Melbourne13 …