Spending hours on end looking for wedding flower inspiration on Pinterest may be fun, but if you want your big day to be a blooming success, you need to engage a good florist and get down to business. Though you might consider choosing your wedding flowers to be a rather straight forward process, there are certain pitfalls every bride should be aware of. 
Allergies to pollen and sensitivities to fragrant flowers can cause distress among some wedding guests. Here, we give you a list of flowers that will work well, and also a few popular ones that you might want to avoid.
The only sniffling that you want to see at your wedding is from happy tears during the ceremony, not from people reacting to your wedding flowers. Allergies to pollen and sensitivities to fragrant flowers can cause distress among some wedding guests. Here, we give you a list of flowers that will work well, and also a few popular ones that you might want to avoid.
First, make sure to discuss your flower allergies (or those of your guests) with your florist before making selections for your centrepieces and bouquets. And the safest bet is often greenery or even alternative components like fruit or fabric centrepieces.
Vines of the Yarra Valley has proven itself to be an iconic wedding venue and function centre in Melbourne. Book today so you don't miss out.
Flowers to avoid in your wedding
Though it's not a complete list, we've narrowed down the worst choices. Here's what they are and why they should be avoided.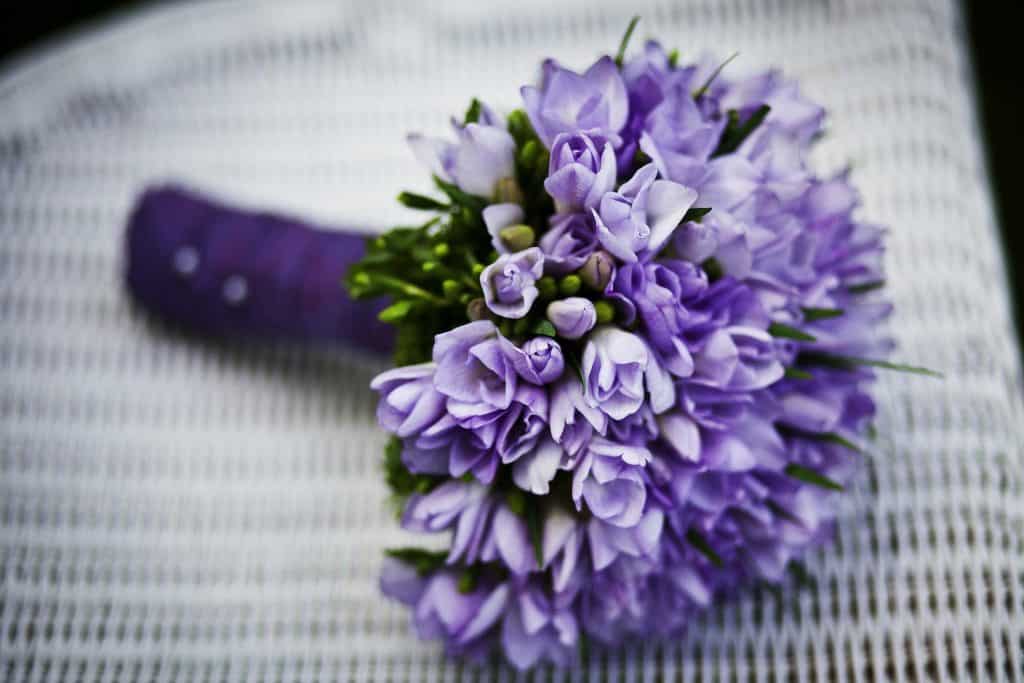 Astilbe
Our experts agree that astilbe can add a gorgeous pop of colour and texture to a bouquet, but it may not hold up throughout the day. This is another seasonal flower to avoid, as it doesn't do well out of the water and can wilt unexpectedly.
Calla Lily
Calla lilies are a beautiful offshoot of the lily family. The bloom is a delicate cup of pure white holding a bright yellow pistil. They're a great pick for a wedding flower; provided you won't have any children or animals at the ceremony. Pretty as they are, calla lilies are incredibly toxic, possibly fatal, if swallowed. If your little nieces and nephews or your aunt's Pomeranian are on the guest list, calla lilies shouldn't be.
Chrysanthemums
Chrysanthemums are adorable little puffballs, as easy to look at as they are hard to spell. But they, along with goldenrod, are the worst flowers for allergy sufferers due to the massive amounts of pollen they exude. You might risk them at an outdoor ceremony, but in an indoor setting, the sound of sneezes might drown out your vows!
Daffodils
Bright daffodils look great in our yards, but they shouldn't be used as wedding flowers because they can be harmful to other blooms. The pro says they release a toxic sap that kills other spring blooms like tulips when they share the water, so they're not the best choice for mixing into centrepieces either.
Daffodils, with their creamy yellow blossoms, are a beautiful choice for centrepiece or altar arrangements. Just don't put them in your bouquet. Handling of daffodils can lead to contact dermatitis, or skin irritation, known as "daffodil itch." It can lead to a scaly rash on your hands which can spread if you wipe your eyes or face–definitely not a memory you'd want to capture for your wedding album!
Hellebores
Hellebores may be synonymous with romantic charm and elegance, but this spring flower can be temperamental and wilts quickly. While it's a nice seasonal choice to add into your centrepieces, it's not always ideal for a bouquet.
Hydrangeas
Hydrangeas are fragile blooms that only last for about three hours out of water. This makes them one of the worst wedding flowers you can choose. They might work as table centrepieces for the reception, where they can stay in vases, but they're a bad choice for boutonnieres and bouquets. By the time you get through the run-up to the wedding and the ceremony itself, a hydrangea bouquet won't survive until picture time.
Lilacs
Lilac is a nostalgic and wonderful smelling spring flower, but they aren't great for bouquets because they don't continue to open after harvest. They have woody stems that need a lot of water, she adds, so they can become droopy quickly in bouquets that are out of water most of the day.
Peonies
Even though peonies may be one of the most sought-after wedding flowers, our experts generally don't suggest using peonies in your bouquet. As Liz Mally, owner of LPF Blooms, points out, you'll be setting down your bouquet frequently, and peonies bruise easily-since peonies can be expensive (even during the spring!), you wouldn't want to see them damaged. If you have your heart set on them making an appearance at your wedding, Mally suggests choosing sturdier blooms for your bouquet and splurging on peonies for your centrepieces.
Poppies
There's no denying that poppies can provide a beautiful contrast against a white wedding dress in wedding photos, you should think carefully about using them. In her experience, the pollen can easily stain a wedding dress, which simply isn't worth it.
Tulips
When you see them planted in a garden, you'd think tulips are a tempting choice for a wedding. They're available in a dazzling array of bright colours atop graceful, light green stalks; it seems like they'd be perfect for a bridal bouquet. Unfortunately, tulips don't live long out of the ground–certainly not long enough to survive the entire day of the wedding. Those graceful stalks will droop, the flowers will wilt, and the petals will fall. So it's best to leave the tulips in the ground where they can thrive.
What you need to know before picking up a bucket of flowers for those wedding floral arrangements.
This has led to more and more brides inquiring about purchasing loose flowers in buckets to create floral arrangements for their weddings. 
Wedding flowers do have temperature and humidity requirements
Another consideration with cooling space for flowers is the relative humidity. Florist coolers are set to a consistent humidity and temperature. For instance, most varieties require a temperature of 36-38 degrees and relative humidity of 90 per cent; however, this temperature is too cold for tropical flowers such as birds of paradise, ginger, calla lilies and orchids, which require 50- to 55-degree temperatures.
Check out our ultimate list of Wedding Flower Shops in Melbourne to help you pick the perfect arrangements.
Do select long-lasting and hearty wedding flowers
Because you likely won't have a cooler to keep your wedding flowers fresh, consider selecting long-lasting and hearty types for your floral arrangements. Some flowers fit the bill nicely, such as calla lilies, coloured orchids, daisies, mums, carnations, baby's breath and bells of Ireland. Try to avoid lilies, lisianthus, daffodils, tulips, gerbera daisies, gardenias, stephanotis, magnolias, lily of the valley, peonies, hydrangea, and certain varieties of roses.
Keep in mind that cut white flowers of all varieties tend to brown quickly once exposed to the air, so there has to be a delicate balance between storage time and event day. Using live plants as centrepieces is an excellent way to avoid the complications that can arise from not having a cooler. They can be potted well in advance and require little design work.
Do have helpers to arrange your wedding flowers
Brides have so much on their plate the day before the wedding. To have your wedding flower arrangements completed in the 24 hours prior to the event, you need to enlist someone to help.
We do not recommend relying on a parent or bridal party member, because they, too, will have many things to do. 
Rather, select some close friends or relatives who are "crafty" and have the time to lend a hand all day. In fact, the more people, the better, because designing flowers can be time-consuming.
Do buy bucket flowers from a local professional florist
When a professional florist sells a bride loose flowers, or what we call "bucket flowers," we do a lot more than just put them in water and hand them to you. We get the flowers in no earlier than Wednesday for a Saturday wedding to begin the processing. Each type of flower has a unique processing procedure to ensure freshness.
For example, roses must have their stems cut and soaked at room temperature for a half-hour to an hour, with the precise amount of flower food, then placed in the cooler to harden for another hour. In order to have full, open rose heads for design purposes, they must later be unwrapped and set out at room temperature and placed back in the cooler to avoid over-maturing.
Some flowers, such as lilies, arrive from wholesalers with tight buds, so they need to be left out for a longer period of time for the blooms to open and be de-pollinated. A professional florist will take care of this little-known and difficult task for the bride. When you leave with your flowers, they will be open, hydrated, conditioned, fed and ready to design.
Do have helpers to arrange your wedding flowers
Brides have so much on their plate the day before the wedding. To have your wedding flower arrangements completed in the 24 hours prior to the event, you need to enlist someone to help.
We do not recommend relying on a parent or bridal party member, because they, too, will have many things to do. 
Rather, select some close friends or relatives who are "crafty" and have the time to lend a hand all day. In fact, the more people, the better, because designing flowers can be time-consuming.
Common Wedding Flower Mistakes to Avoid
As many married couples can attest, choosing your wedding flowers is not always as easy as it seems, and there are a few common mistakes you can avoid with proper advice.
Lack of Research
Since you're reading this, it seems as if you have already avoided one of the common wedding flower mistakes! But don't stop here. A lot of florists are shocked by the number of couples who don't at least do some research before they shop. To begin, you should start looking at various floral arrangements and saving pictures of the ones you like. While you probably don't want to replicate an exact design, it's a good starting point for a consultation.
Ignoring the Big Picture
It's easy to get sucked into focusing on one arrangement at a time, but overall each arrangement should flow in a cohesive theme and go with the rest of the wedding. For example, consider the dresses your bridesmaids will be wearing, the layout and decor of the venue, and your surrounding view. It will be helpful if you take pictures of these elements to show your florist for reference.
Only Using One Colour
Monochromatic arrangements can look quite lovely, but don't be afraid to go with a variety of colours. Even more so, don't try to match the colour of the flowers with the colour of your bridesmaids' dresses. If all your tones are too similar, the flowers won't stand out and will make for bland photos.
Strongly Scented Flowers
Although most flowers have some kind of fragrance, some have stronger scents than others. These super scented varieties might compete with food being served, but even worse, may make some of your guests uncomfortable. People are becoming much more aware and accommodating to people with allergies. Flowers are no different, as their strong fragrance may affect some people, causing them headaches, or some other form of an allergic reaction. Avoid this mistake by choosing flowers and plants that are less intense or even minimal-to-no fragrance.
Check out our post on What do flowers symbolise at weddings? –
No Budget
It's easy to get sucked into all the gorgeous choices for wedding flowers. If you start talking to florists about what you want but go into the appointment without a budget, you'll probably get in over your head.
Before you meet with anyone, think carefully about how much money you have to spend on flowers. Be realistic about cost. To give you some idea of flower prices, about 10 per cent of the wedding budget is usually spent on flowers.
Planning a wedding can be expensive. More budget-friendly brides might think skimping on the floral arrangements seems like a good idea. Some brides might even try to make their own, which can be disastrous, adding more stress and cost to your final event! So, if you don't have a bridesmaid or mother with flower arranging experience, save yourself the hassle and add flowers to your budget. And if you do go with a florist, providing them with your budget will make their job much easier.
Refusing Expensive Flowers
Again, it's important to create a budget, and of course, stick to it. But don't completely rule out all expensive flowers. Some may be more expensive individually, but as a whole could save you money, especially the larger blooms that cover more space.
Ignoring Advice From Your Florist
No doubt that every bride-to-be has their own vision, even if it's just an idea of what they think they want their floral arrangements look like. However, florists are experts, and their opinions should not only be heard and considered but trusted, too. Even if you have a good idea of what you want, take the time to listen to your florist's ideas and don't be afraid to ask questions.
Not Ordering Early Enough
Not all flowers are grown nearby. Flowers come from all over the world, which means you might need to allow for more time for certain flowers to arrive in time for your wedding day. To avoid ordering late, give your florist at least six weeks to put their order in and ensure everything is in on time.
Not Shopping Seasonally
Flowers that are in season in your area are going to be a lot more inexpensive than those that aren't because they won't have to be shipped in from somewhere else. If you want to maximize your flower budget, choosing flowers that are in season is your best bet.
Flimsy Flowers
Some flowers are a lot more flimsy than others. For example, dahlias and peonies can't go very long periods without water, which means they don't work well in bouquets. To avoid blooms that could potentially wither or die mid-day, it's best to choose hardier types. Tropical flowers are a great option or even any kind of flower that grows from a bulb.
Not Thinking Outside of the Box
Although the bouquets, table arrangements, and boutonnieres are common for weddings, a lot of couples don't think outside of that. There are a lot of different ways you can use flowers to decorate your wedding. For example, you can create beautiful strands of garland, craft floral decor for wreaths, flower backdrops, potted plants, and more. Don't be afraid to get creative!
If you have guests that have allergy sensitivities, perhaps skipping real flowers is your best choice. Consider paper flowers or wooden roses to avoid allergies altogether. You can also go for something that isn't floral at all. Flowers aren't an absolute necessity, so make the choice that is right for your guests. However, if you choose to buy them, make sure you're up on your flower terminology.
There's plenty that can go wrong with wedding flowers, but if you trust the experts and go in with an open mind, there's even more that can go right. Remember, none of your guests will know if your wedding flower arrangements aren't exact replicas of the ones you saw in that bridal mag.