Every bride and groom prepare for their wedding, thinking it will be the greatest day anyone's ever experienced! 
They want to have fun, they want everything to go brilliantly, and they want their guests to leave saying it was the best wedding they've ever been to!
OK, this is going to sound harsh – but some weddings, for all their good intentions, can be just a bit…naff. Yes, we know you – 'the happy couple' – have spent thousands on this once in a lifetime party. And we're sure when you chose to have just one bottle of wine a table of 10, you did it in good faith that your guests could mingle without being plastered, but unfortunately, that isn't usually the case.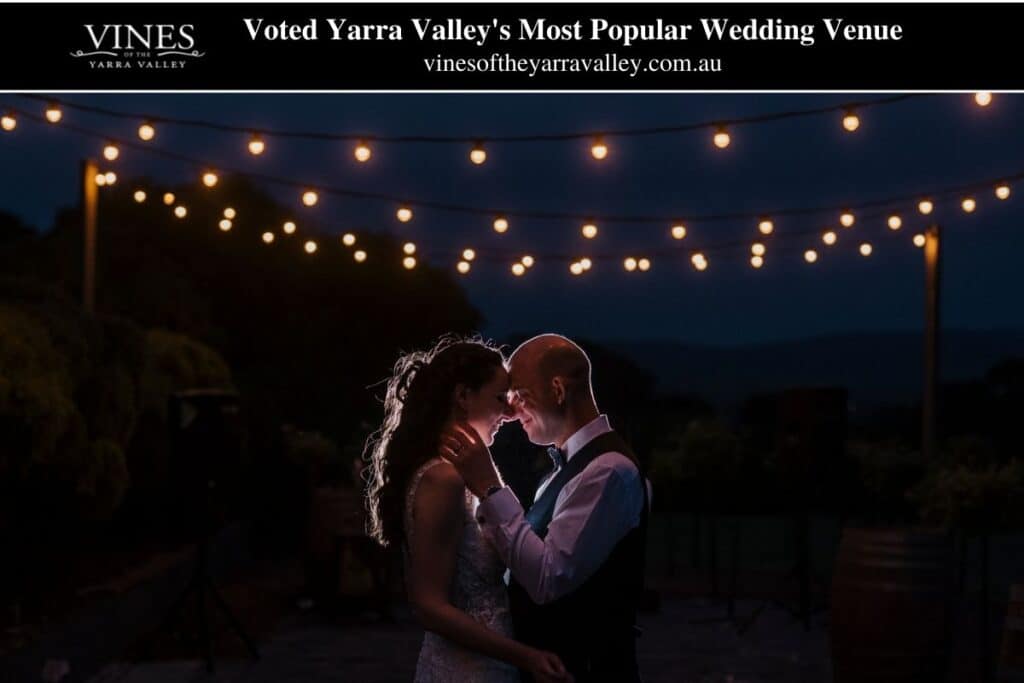 Now, we're not exactly talking about the worst ever wedding tales (although can we tempt you with these wedding guest horror stories that make Eastenders look like a Disney movie?). This isn't a time to moan about the bride who asked her bridesmaid to lose weight and grow out her hairstyle for the wedding or the one who refused to let her bridesmaid acknowledge her pregnancy; this is for the brides-to-be that want to avoid a snore-fest on their big day.
Attending a wedding may be a privilege, but sometimes it's not always a pleasure. The last thing a couple wants is for their wedding guests to spend the reception checking their watches, so here are tips to keep any wedding guest yawns at bay.
We have compiled a list of Melbourne Wedding DJs to help you celebrate your special night.
Ways to Make Sure Your Wedding Isn't Boring.
Make introductions at the rehearsal.
A wedding brings together two families and sets of friends—which usually means a big group of people who don't know each other awkwardly attempting small talk. The solution? Invite relatives, and out-of-town guests to the rehearsal dinner or welcome party to break the ice and introduce those who might have common interests. (That uncle who always loved Top Gun? Link him to your fiancé's fighter pilot cousin). By the time the wedding rolls around, your guests will have met in a more relaxed atmosphere the evening before and (hopefully) keep the conversations going at the reception.
Stick to the schedule
No one expects things to run with military precision (especially when it comes to rushing your older relatives), but you don't want to force your guests to idle around while you take your formal wedding pictures. This is where the cocktail hour comes in. Set up a lounge or shady courtyard for your guests to mingle, and equip the area with snacks, drinks, plenty of places to sit and even a little music to set the mood and keep the party atmosphere alive.
Don't let guests go hungry.
Two words: hors d 'oeuvres. Even if you plan on serving a full dinner at your reception, it's a good idea to have a few nibbles for your guests to nosh on while they wait for you and your new spouse to make your grand entrance—lest your guests get bored and cranky. Mini empanadas, soup shooters, vegetable skewers, and even fried macaroni and cheese balls are all great options (go for one-bite appetizers so guests can chat while they snack). Your guests will be refreshed from the ceremony—and grateful for the sustenance.
Even if you plan on serving a full dinner at your reception, it's a good idea to have a few nibbles for your guests to eat while they wait for you to make your grand entrance.
Remember: you're not you when you're hungry, and you don't want to arrive at a hoard of 'hangry' guests who want to eat.
Go for bite-sized appetizers and have a little fun with them — they could also turn into a talking point!
Plan an exit strategy
If you want guests to be able to enjoy themselves at your reception, arrange for transportation to get them home safely afterwards. Some couples choose to throw their reception in a hotel banquet hall and block off rooms for their guests, while others hire a shuttle service to run throughout the night. This extra consideration gives guests the freedom to relax (and drink) without worrying about getting home safely when the party wraps up.
Consider your venue
Of course, your budget will be a huge factor in determining where you throw your wedding, but picking an interesting reception site can go a long way toward keeping guests entertained. Many science museums will let you rent out their exhibit areas, and zoos often have banquet spaces with the animals in full view. Even an otherwise bland reception space can be dressed up with dramatic décor or specialty entertainment (like a photo booth), so talk to your site manager about your options.
Work your seating chart.
There's nothing more uncomfortable than being the one couple at a table where you don't know anyone and everyone else went to high school together—particularly if you can see friends laughing it up to five tables away. A well-played seating chart is a cost-free way to make sure your guests spend time with people they like—or even set them up with someone new.
Try to avoid leaving anyone stranded on their own on a table full of strangers when everyone else they know is sitting at a table nearby.
Yes, you can mix it up a little to encourage people to interact and meet someone new inside your trusted circle, but also be realistic about grouping together people that get on well because that's when the social magic happens.
Put a time limit on toasts.
Yes, it's nice to hear words of encouragement and well wishes. Still, unless your friends are moonlighting as stand-up comedians, an overly long toast can easily go from sentimental to excruciating. Limit the number and length of toasts to a few key guests (think: maid of honour, best man, your parents) and let everyone get back to the party.
Bring in the entertainment.
Remember that scary clown/magician from your 8th birthday party? Today's specialty performers are nothing like that. The options for wedding entertainment span from tricked-out DJs to belly dancers and singing waiters—these people are pros at making sure weddings aren't boring.
The options for wedding entertainment are endless. There are professional DJs, belly dancers and singing waiters, or you could go outside the box for fire twirlers or other exotic performances. These people make a living from ensuring weddings aren't boring, and you can rest assured that the party atmosphere will be taken care of.
You can also think outside the dance floor square by bringing in a photo booth, life-sized board games like Jenga, or setting up lawn games if the venue is outdoors.
Think beyond the wedding cake
Wedding cakes are still a staple, but consider expanding the selection for those with a sweet tooth—we're talking a full dessert bar with everything from whoopie pies and truffles to cupcakes and candies, along with local favourites like fried Oreos or black-and-white cookies. The dessert bar can double as your wedding favour by setting out plastic bags or boxes for your guests to take a snack for the road.
Get a Photo-Sharing App
Since waiting to get your professional wedding photos back can feel like an eternity, invite your guests to download Veri, the private photo-sharing app that automatically aggregates everyone's iPhone and Android snaps in real-time—it's kind of like a hashtag, only ten times better (think: no uploading, tagging and no separate camera apps). Even if you've never considered yourselves a high-tech couple, this one's super easy and so worth it (would we recommend it otherwise?), just imagine how hilarious it'll be scrolling through hundreds of wedding photos and videos over brunch the next day.
Check out our ultimate list of Melbourne Wedding DJs.
Make introductions
If your friends and families have never met before, it's a good idea to get them to meet before the wedding. This will avoid the awkwardness of having two groups of people who don't know each other attempting small talk throughout the day.
You can invite relatives and out-of-town guests to the rehearsal dinner if you are having one, or host a low-key welcome party to break the ice. Use these occasions to introduce those who might have common interests.
Ponder the schedule
Think carefully about how long you want to duck away with your new spouse and the bridal party to get those must-have wedding photos, and then consider what your guests might do while that is taking place.
Standing around with nothing to do is sure to be a buzz-kill, so think about providing a band or some light music for ambience, and serving up hors d' oeuvres to create a cocktail party-style mini-event. This will keep guests occupied and away from checking their watches every 10 minutes.
Skip some traditions
Include the traditions and values that mean the most to you and your fiancé, and skip the rest. There are no hard and fast rules these days, so if something doesn't resonate with you, leave it out. Instead, let your personalities and spirits shine through.
Consider other sweet tempters.
Wedding cakes are still a well-loved staple, but there is a whole world of sweet goodness that you can tap into to help people release their inner child and have fun.
We're talking candy buffets, full dessert bars, and even doughnut walls!
Any of these can double as your Bomboniere if you provide bags or boxes for near the treats so guests can help themselves to one (or a few…) to take home.
Get visual
Speeches are a fairly standard affair at weddings. Man or woman stands up, speaks for a few minutes (sometimes much, much longer) then sits down. People clap. We've seen it all.
But what if you let your official toastmasters loose with a laptop and a screen? They could prepare a slideshow of images or put together a quirky video, giving guests something fun to look at and be entertained by.
Make sure the main players know each other beforehand.
If your bridesmaids and groomsmen don't know each other, arrange a get-together a few weeks before the wedding. Not a night out on the tiles – the idea is for everyone to get to know each other. Have dinner at your place and ask everyone to bring something! It's also a good idea to arrange a meetup for the parents away from the stress of the wedding week. The more relaxed everyone is with each other, the more fun the party will be!
Keep a tight rein on the running order.
As much as possible, try to keep things running according to schedule. While your wedding coordinator will be in charge of the reception/dinner stage, you are the one in control of the timing at the start of the day. If you show up an hour late to your wedding, prepare to see some cheesed off (not to mention, bored!) faces at your ceremony!
Choose an interesting venue.
You can get married in all sorts of interesting places nowadays! And even if you're going traditional for the ceremony, why not shake things up by taking your friends and family to a unique location for the after-party.
Think about your entertainment
No matter where you are, you have to think of who will be attending your wedding. Not everyone will be into dancing. So even if you've chosen the most amazing band, chances are they won't be to everyone's taste. Spice things up with a photo booth, caricaturist, singing waiter or belly dancer for extra drama!
Cut down on waffling speeches.
Nothing bores guests more than rambling, self-indulgent speeches that are only relevant to the people at the top table and have zero entertainment value. Keep things moving by limiting each speaker to ten minutes or less.
Take a food break at midnight.
The wedding cake is great, but it's probably not enough to excite your guest's palates' well into a long night of celebrating. Experiment with doughnuts, cupcakes or cake pops and, of course, you can't beat some fish and chips at 1 am!
Set the tone for the day by enjoying yourself
One thing you can do to ensure your guests have a great time has a great time yourself. If you're stressed or bored, people notice and they will start to wonder what's wrong. You've spent so long planning this. Even if everything isn't going exactly how you thought it would, who cares? Have a drink, have a dance and appreciate every second of time with your loved ones!
Keep an eye on the temperature – and react accordingly.
I've been to two utterly stifling weddings: the first took place in a glasshouse on the world's sunniest day, and guests were challenged to stand throughout the entire ceremony (chairs are for wusses, kids) without fainting. I protected my head with my clutch bag and, when I felt it a little while later, the metal zip had the same impact as a red-hot poker.
The second was in a church, with no windows or doors propped open to let in a welcome breeze. Pretty much everyone was swaying on their feet, desperately using anything – Bibles, hymnbooks, handbags, small children – to fan themselves cool.
Top tip? If it's going to be hot on your wedding day, provide fans and bottles of water and, for the love of God, let your guests sit down. Everything feels like it lasts ten times longer when you're sweating like a pig and terrified that, when you stand up, your butt is going to be drenched in your human liquids.
Check out our post on What are the wedding DJ packages and specials?
Remember, food and music are VERY important. 
All anyone wants, and all anyone remembers, from a wedding is this: the food. So if you're going to do a cold salad buffet (as in, bowls of limp lettuce leaves and the odd beetroot cube), don't be surprised if people riot. 
Weddings go on ALL DAY LONG, and we need our sustenance, goddamn it! It's also worth noting that we NEED music. We need it to fill the awkward gaps in conversation; we need it to give the evening side of things some purpose. We need it because… well, it's a wedding and weddings are one of the few times in life when you can clasp a prosecco in hand, shimmy along to some Nineties pop classics, and almost look cool while doing it. 
Therefore, not organizing music and forcing your guests to set up their own Spotify playlist, shove their iPhone in a bowl (for acoustics). Dance around said crockery is a Very Bad Idea, and people will speak badly of you and your "special day" for years to come. You have been warned.
Planning a wedding can be stressful, but when the day arrives, everyone will have more fun if you can overlook any little mishaps (and there's always something that goes slightly awry) and let loose. Think about it: Do you have fun at parties where the host is incessantly on edge? To avoid sabotaging your good mood, assign any last-minute tasks to a bridesmaid, relative or your wedding planner—and designate a friend who, if they observe you getting stressed, will ply you with a cocktail or two.
Frequently Asked Questions About Wedding Entertainment
Surprise Your Guests During The Wedding or Reception
Perform during your reception by singing or dancing.
Add a secret themed tent for your guests during the reception.
Creating a fire pit where your guests can make smores.
Add games to your reception.
Hire a special guest to perform.
Favourite (and unique) ideas to keep your wedding guests entertained throughout the day.
Hire food stations. 
Encourage some friendly competition. 
Think beyond a photo booth. 
Consider your venue. 
Mix it up! 
Encourage some DIY. 
Go all out with the favours. 
Start conversations.
Group Games & Interactive Activities
The Shoe Game. This is one of our favourite games to play at wedding receptions! 
Wheel of Fun. 
Word Search. 
Poker Station. 
Dart Art Station. 
Themed Photo Booth. 
Create a Custom Snapchat Geofilter for Your Reception. 
Board Game Station.
Wedding Cocktail Hour Ideas to Keep Guests Entertained
Create Photo Ops. While you're having pictures taken, create opportunities for your guests to take a few photos of their own. 
Let Them Play Games.
Interactive Guest Books. 
Interactive Drink Stations. 
Don't Forget the Little Ones.