Floral Symbolism at Weddings
Flowers, plants, and herbs have been used as symbols since antiquity. But it was the Victorians who were truly fluent in the language of flowers, following the 1819 publication in France of Charlotte de Latour's Le Langage des Fleurs. In this popular book, hundreds of flora were paired with translations, which ranged from heartwarming to heartbreaking.
Courting couples during these times used blooms to declare their affection even when strict etiquette prohibited them from speaking openly, a method of communicating that became nearly an art. An ill-considered choice of blooms could leave a suitor's amorous intention misunderstood, whereas the right flower needed no explanation. If a lady was given a spray of red tulips, for instance, she knew her gentleman caller was smitten. If the ardour was returned, she might send him a fresh bouquet of lilacs. But if she chose to respond with an arrangement of ivy, he'd realise a romance probably would not blossom. Even the way in which flowers were handed to the recipient had significance. To indicate the sincerity of the message, the blooms were held upright. But if they were presented upside down, the exact opposite meaning was intended.
Check this ultimate list of flower shops in Melbourne.
If you're planning a wedding with lots of personal touches—you're getting married the same month you and you were SO met three years ago. You are wearing Mom's veil. Serving the cocktail, you had the night he proposed.—think about personalising your flowers, too. But instead of basing your choices on colour and style alone, let the blooms' historic meanings inform your decision, as well.
The "language" of flowers is a thing and has been for centuries. During Victorian times, for example, flowers were used to express emotions when words and gestures failed. Today, many couples follow this romantic practice and create bouquets and centrepieces with flowers whose meanings have some significance to them. While flowers with a love connection, like roses and carnations, are popular, there are many other meaningful traits like new beginnings (daffodil), faith (iris), and perseverance (Hydrangea) to consider.
While most flowers have good vibes and positive sentiments, you'll want to steer clear of those whose meanings have a negative association—begonia symbolises "beware", and tansy, "hostile thoughts." colour also plays a substantial role in a flower's meaning. Everyone's favourite wedding flower, the rose, has different meanings depending on the hue. While a red rose symbolises passion, a white rose means purity, and a pink one signifies joy and admiration. The same goes for hyacinths: The white variety means loveliness, the blue kind represents constancy.
Once upon a time, brides carried flowers because of their magical effects – to protect them from illnesses and misfortune. It was believed that the intensive fragrances of various plants would chase evil spirits. During the Romanesque period, the bride and groom had been wearing flower garlands around their necks that symbolises new life, hope and faith. This tradition continues today on some tropical islands.
A wedding bouquet is considered to bring happiness and satisfaction in marriage, while the ribbon with which the bouquet is tied symbolises fellowship. A tradition of wearing decorations (usually made of the same flowers) on a groom's lapel first appeared in the Middle Ages. Then, knights were wearing the colours of their ladies in their armour during tournaments. During the wedding ceremony in the Victorian age, the bride and groom were exchanging flowers that had a specific meaning to them.
Today, that's not the case. Brides carry the bouquet as an accessory, but many of them pay attention to flower kind and choose the ones whose symbolic meaning will correspond to their character.
What is the Language of Flowers?
Although finding symbolism in nature has been a part of human culture for centuries, it was the Victorians who first began crafting an emotive language out of flowers, expressing the feelings through bouquet gifting when words and gestures failed.
The popularity of floriography, or the language of flowers, in the late 1800s, saw the publication of flower dictionaries and a trend in sending secretive messages to lovers through floral gifts.
Roses
The classic wedding flower of the rose has different meanings when used in an arrangement, depending on the colour you pick. White roses, a popular bouquet choice, stand for purity, innocence and youthfulness, while red roses represent love, passion and beauty. Light or dusty pink petals are said to mean admiration, gentleness and grace and peach-coloured blooms suggest sincerity and gratitude.
Roses also have a complex symbolism dependent upon how they are represented. The gift of a singular red rose on a wedding day is, according to Victorian tradition, a depiction of utmost devotion, while two roses entwined together can be interpreted as a floral illustration of marriage. Watch out if you're future partner comes home clutching thirteen roses in a bouquet, however – it's said to be the gift of a secret admirer!
It's no wonder roses rank as the most beloved wedding flowers—they're a symbol of romance, love and beauty, are surprisingly affordable and are available year-round. Yes, their popularity makes sense. 
Sweet Pea (Lathyrus)
The homely sweet pea, with its rich fragrance and array of tones to suit any wedding colour scheme, is a firm bouquet favourite, inspiring thoughts of country weddings and delicate girliness. According to George Routledge & Sons' 1888 dictionary The Artistic Language of Flowers, this two-petalled flower symbolises the initial enjoyment of delicate pleasures, fitting for a bride's bouquet.
Lily of the Valley (Convallaria)
According to The Artistic Language of Flowers, Lily of the Valley symbolises the return of happiness. This beautiful little plant was chosen by Kate Middleton for her wedding day bouquet because of its secondary meaning as well – trustworthiness.
Freesia
Named by botanist Christian P. Ecklon after his friend Friedrich Freese, these sweetly scented blooms represent friendship, trust and honesty. They're a beautiful addition to any wedding arrangements, representing the intimate trust a couple of places in each other on their special occasion and the importance of friendship within a marriage.
Freesias have a fresh, fruity scent and, like baby's breath, represent "innocence." Pro tip: While they're perfect for bouquets, the fragrance might interfere with your dinner menu, so avoid using them as centrepieces. 
Peony
Peonies can have different meanings, depending on their colour, and both meanings stem from ancient Greek mythology.
In the first, legend has it that Paeon, the Greek physician of the Gods, was a student of the god of medicine Aesculapius. When Paeon successfully used a peony root to heal Pluto, Aesculapius became jealous of his apprentice's talents and tried to kill him. To save the doctor, Pluto transformed Paeon into a peony, cementing one meaning of the beautiful bloom – compassion.
However, in a darker myth, the peony is linked to a nymph called Paeonia. The beautiful and attractive creature attracted the attention of Apollo. When Paeonia realised that the Greek god Aphrodite was watching them, she became bashful and blushed red. In anger and jealousy, Aphrodite transformed the nymph into a red peony. Today, a red peony symbolises bashfulness and timidity.
Ranunculus
The Artistic Language of Flowers suggests that ranunculus symbolises the receiver being "radiant with charms" and "rich in attractions". These ruffled, bold blooms come in a variety of colours from elegant whites and pinks to fiery reds and golds.
The etymological meaning of the various blooms that come under the name 'ranunculus' is thought to be a combination of two Latin words: rana meaning frog and unculus meaning little. The story goes that the flower earned its name when it grew plentifully along streams during the summer months.
Stephanotis
The delicate white flowers of Stephanotis can look strikingly stunning in a simple bouquet. The elegant trumpet flowers of this Madagascan plant are said to symbolise marital happiness, making them a perfect addition to any floral arrangement on your special day.
Gardenia
Gardenias might have been used in days gone by to as fabric dye, food dye and medicine, but today its heady fragrance and bright, voluptuous blooms have made it a popular choice for table arrangements at weddings.
The intoxicating perfume of this velvety soft flower can sometimes be overpowering, so if you're featuring them in your wedding day, it's an idea only to include a couple per arrangement.
Originating from Asia, in Japanese and Chinese cultures, these flowers symbolise peace and calmness.
Hydrangea
The trusty Hydrangea fell out of favour as a wedding flower for a long time, but as with all fashions, its bulbous sprays of tightly-packed blooms are starting to see a renaissance amongst wedding florists in Melbourne.
Although the robust flowers of this plant were negatively viewed by Victorians, who associated them with frigidity and boasting, in their native Japan, they represent gratitude. Legend has it that an emperor supposedly gave hydrangeas to a woman he loved as an apology for neglecting her when his duties as a ruler took up his attention.
Baby's Breath (Gypsophila)
Delicate sprigs of Baby's Breath add a touch of romance to any bouquet, headdress or arrangement they are tucked into. This elegant flower is most commonly seen in white, but you can also find pink and pale yellow varieties.
Gypsophila has two meanings in the language of flowers. Firstly, as with many wedding blooms, it symbolises innocence. But it also represents fertility and is frequently given within a bouquet at the birth of a child.
Already know what you want but still looking for a venue? Check out Vines of the Yarra Valley Wedding Reception Centre.
Wedding flowers to avoid
Some flowers may be beautiful, but have a negative meaning that you might not want to associate with your wedding. In some cases, it is just certain colours of one particular flower that have an unfavourable meaning. Of course, if one of these is your favourite flower, you may decide to ignore superstition and just choose it anyway.
Try to avoid larkspur, meaning infidelity and lavender, signifying distrust, as these are certainly not emotions you want to be associated with your wedding. You might also rule out foxglove and yellow lilies, which mean insincerity and falsehood respectively. A Christmas rose suggests scandal, and a marigold depicts grief, so these are also perhaps best avoided.
If you are having a yellow theme tread carefully as yellow carnations show disdain, yellow chrysanthemums signify slighted love, and yellow roses mean jealousy. Be equally careful with a red colour scheme as the meaning of a red carnation is 'alas my poor heart,' and red poppies symbolise consolation.
Some flowers have negatives associations, so you might want to stay clear of them on your big day to avoid tempting fate.
The delicate blooms of Begonia have a decidedly darker meaning than you might think: they are said to symbolise a warning to be cautious. And be careful who you give them to! The Victorians often gifted begonias to symbolise dark, fanciful thoughts about the receiver.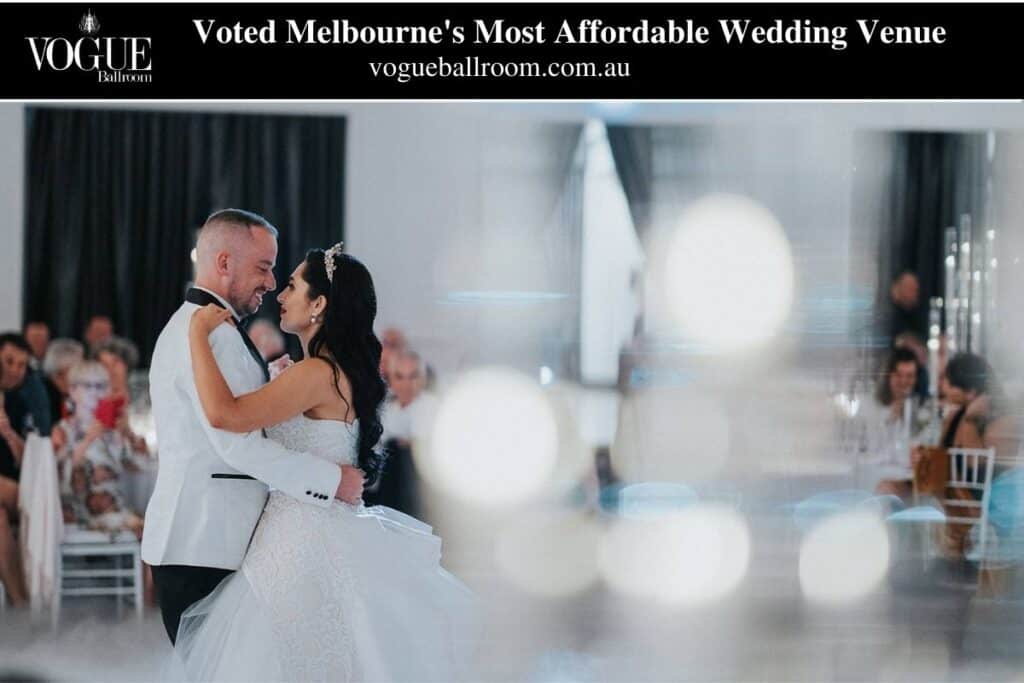 Hyacinths might be beautiful, but you're more likely to see them at a funeral than a wedding. These statuesque blooms have been linked to the tragic myth of Hyacinthus in Greek mythology. According to legend, Hyacinthus was a lover of the god Apollo but was also admired by Zephyrus, the God of Wind. The friendship between Apollo and Hyacinthus enraged Zephyrus, who used the wind to throw a discus Hyacinthus was playing with the off course, hitting the mortal and killing him. From the spilled blood, sprang a hyacinth bloom. The plant now symbolises sincerity (on Hycinthus' behalf), but also jealousy and rashness.
Whichever amazing wedding flowers you choose for your wedding day, it's always good to know what the meaning is behind them. Your wedding bouquets and bridal centrepieces can be so much more than just beautiful; they can also convey a powerful message about the love you and your partner share for each other and the hopes and dreams you have for your new life together.
Choosing your wedding flowers can be difficult, but learning what each bloom means can make your decision a little easier. (For example, did you know that magnolia means "love of nature" and stephanotis signifies "marital happiness"?) During the Victorian era, The Language of Flowers created an ultra-romantic language for lovers' correspondence in which flowers replaced words. If you want to suffuse your wedding flowers with symbolism, check out our guide to the most popular wedding flowers and decide which messages move you most—your florist can be a great resource too. Happy picking. 
Frequently Asked Questions About Wedding Flowers
According to our friends at Weddingwire.com, the average cost of wedding flowers in the U.S. is around $1,500 for small to medium size weddings and up to $5,000+ for large weddings. Whatever your wedding budget is, it is safe to start with 8-10% of your total budget dedicated to the florals.
Colourful Wedding Bouquets
Bougainvillea, Nerine and Protea Bouquet. 
Red Bridal Bouquet Duo. 
Colourful Lilac, Peony and Rose Bouquet. 
Colourful Bouquet With Oranges and Vines. 
Bouquet With Varied Shades of Pink. 
Pink Bouquet Packed With Garden Roses. 
Purple Anemone, Dahlia and Orchid Bouquet.
DIY Flowers Are Budget-Friendly. You Can Save on the Labor Costs of Hiring a Florist! One of the major draws of DIY wedding flowers is the cost-effectiveness. It definitely saves money on a wedding florist when you end up designing your own floral arrangements! ~apetaltopeddle.com
According to our friends at Weddingwire.com, the average cost of wedding flowers in the U.S. is around $1,500 for small to medium size weddings and up to $5,000+ for large weddings. Whatever your wedding budget is, it is safe to start with 8-10% of your total budget dedicated to the florals. ~somethingborrwedblooms.com.au
Try to choose your wedding dress before your flowers. 
Consider the shape and size of your bouquet carefully. 
Find out what flowers are in season on your wedding day. 
Consider the exact colour of your wedding dress. 
Make it personal.