What do you wear under your wedding dress?
Almost every single bride wears some form of shapewear on her big day. But not every bride is comfortable talking about it. So if you have some burning questions about the dos and don'ts of bridal shapewear, you've come to the right place. Many brides buy their wedding underwear and shapewear as soon as they say "yes" to the dress. Just make sure you know exactly what needs to be enhanced, concealed and smoothed under your bridal gown before you purchase your underpinnings. 
Brides put so much thought into what they will wear on their wedding day… it's all about the dress, isn't it? But what about what you'll wear underneath? Depending on the style of your gown, and the coverage and support you need, you may need to put a little extra thought into what type of bra or lingerie you'll want to wear under your dress on your big day.
The key to the perfect fit when it comes to your wedding dress? The right undergarments. If you were thinking you'd just wear that strapless bra you've had hanging around — think again. To make sure your dress looks its best, you need pieces that will work with the shape and intricacies of your gown.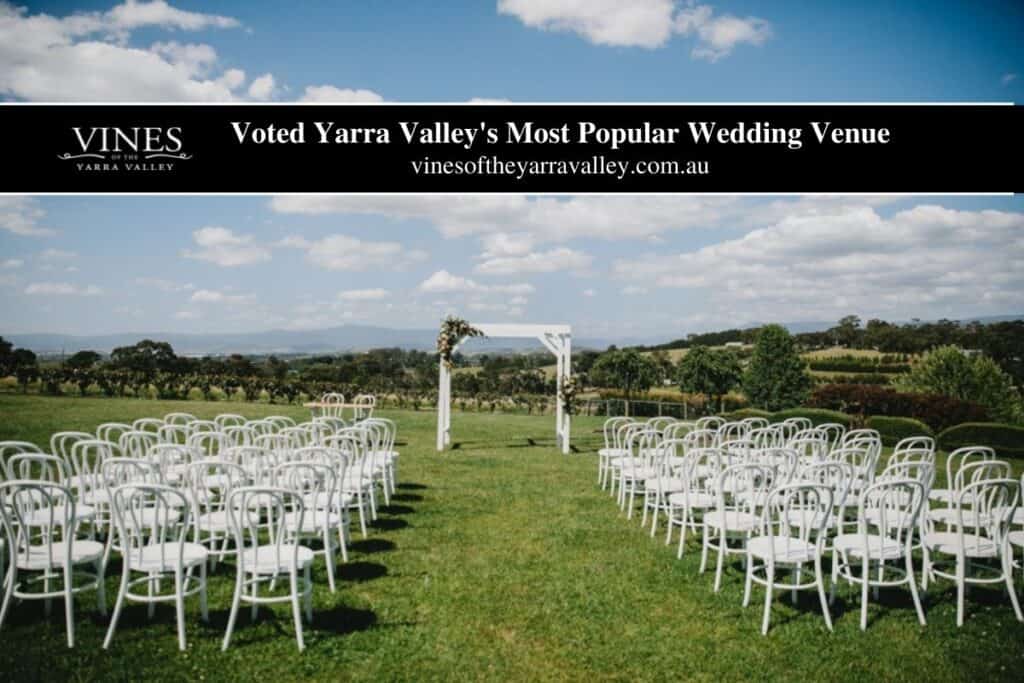 There are two main things you'll need to think about: your bra and underwear. It isn't once-style- fits all either. What you need for a strapless A-line is totally different from what you'll need for a body-hugging mermaid.
What To Wear On Top!
One of the most important undergarments for any bride is the bra. Having everything supported and lifted will help make you look amazing on your wedding day. These days many bridal gowns actually have bra cups, and supportive boning built right into the bodice of the dress, so you might not need anything more. But, if you would like a little additional lift or a bit more fullness, you can always purchase bra cups and have them sewn into the dress by your seamstress.
Looking for that perfect little set to wear under your beautiful gown? Check out our list of Wedding Lingerie Shops.
If your dress has a low back
From Inbal Dror to Galia Lahav, sexy open backs are one of the hottest wedding dress trends right now. If you plan on wearing one of these plunging styles, a regular bra is out of the question. When it comes to a backless gown, your best bet is a bra that has adhesive cups. Nude silicone cups will give you the most natural feel and will be practically invisible. Another option is to have cups sewn into the dress itself.
If your dress is form-fitting around the lower body
Body-hugging silhouettes will highlight all your best features, but to hide any trouble areas, you're going to need to bust out the shapewear. Choose a pair that is snug enough to keep any wobbly bits in place, but won't show through the fabric of your dress or create other issues like a muffin top!
Finding the perfect wedding dress is often the top priority for brides, but what you wear underneath this beautiful gown is oftentimes forgotten until the last minute. You may think that you want to wear something sexy and delicate, like lacy lingerie, but the truth is that you want to be as comfortable as possible on the big day. It's important to remember that there will most likely be several people watching you and helping you get dressed, including relative strangers (such as your wedding photographer) snapping photos of you. You'll be wearing this exact outfit potentially up to 12 hours or more, and you'll need to be able to use the restroom at some point. So, with all of that in mind, what should you wear under your wedding dress? Here are the best options for each type of wedding dress style.
Looking for the ultimate Wedding Reception Venue in Melbourne? Look no further, Vines of the Yarra Valley is here.
Strapless Gowns
Strapless bridal gowns are one of the most popular styles of wedding dresses. Whether you choose to go with a sweetheart neckline or a dress that is cut straight across, you'll need to wear an appropriate bra for support. For smaller chested ladies, you can opt to have your seamstress sew in cups or padded cups for extra support without having to wear a bra. Many strapless dresses will have boning in the bodice that holds up quite well on its own, so as long as your dress is fitted well, you won't need to worry about accidentally flashing anyone. Otherwise, you will need to wear a strapless bra that fits well and comfortably underneath the neckline and back of your dress.
Another option for strapless gowns is to wear a corset or bustier underneath. These will help cinch your waist while also supporting your bust. One important thing to consider is that many corsets and bustiers have to bone to create extra support, which may be uncomfortable to wear underneath a dress that also has boning. When trying on different undergarments underneath your strapless wedding dress, the most important thing to consider is whether your bust is sufficiently supported. If it isn't, you'll be spending the entire day pulling your dress up, which isn't the most elegant way to spend your wedding day. When trying them on, try jumping and dancing around to see how much they move around. Buy a bra or bustier that fits well underneath your dress and is comfortable enough to be in for a full day.
Backless Dresses
Backless wedding dresses have become more and more trendy in recent years, with many different styles ranging in various levels of sexiness. Thankfully, to accommodate for the rising trend in backless clothing, sticky boobs and double-sided fashion tape were invented and are fairly easy to find at your local department store. Adhesive bras are designed to adhere to the front of your breasts so that you can have the comfort of knowing you won't pop out unexpectedly while simultaneously adding a bit more fullness and lift to your bust. These are great for backless or low back dresses but are more appropriate for women with smaller chests. If you are fuller chested and are planning to wear a backless bridal gown, you may want to ask your seamstress to sew in cups for you so that you won't be totally unsupported. Or, you can have her sew in a deconstructed bra or a customized bustier or bodysuit for the support without the back showing. Fashion tape is the best way to keep the unsecured sections of your dress secured to your body, like around the back of your dress or on the side of your body.
Plunging Necklines
Low cut wedding dresses add just the right amount of allure and sensuality to a traditional wedding gown. However, a plunging neckline will prevent you from being able to wear a regular bra. You can wear a low cut bodysuit or bra that offers plenty of support to keep everything in place. Bodysuits offer the extra perk of smoothing out your silhouette but may make it difficult to go to the bathroom in. Low cut bras are great for plunging necklines, but if your neckline plunges particularly low, you may not be able to find a bra that works with it. If this is the case, you'll need to ask your bridal salon to sew cups into the dress for you and use a liberal amount of fashion tape to hold your dress down on the big day.
Check out our post on Best Wedding lingerie & Underwear Bridal Shops Melbourne.
Halter / One Shoulder
The majority of halter wedding dresses also have a low-cut neckline, while one shoulder dresses usually have higher necklines. If you are wearing a halter wedding dress, you will need to find a strapless or convertible bra that fits well underneath your gown. As with all strapless bras, make sure you find one that fits well by jumping and dancing around in it to see how much it slides around. A convertible bra will come with removable straps so you can either go strapless or halter underneath your dress.
One-shoulder dresses will most likely be fine with just a regular strapless bra. When trying on your wedding dress with your undergarments, see how comfortable it feels in terms of tightness and stiffness as well as how well it fits when you move around. You want your strapless bra to be a bit tighter than a regular bra to accommodate for the lack of straps, but you don't want it to be so tight that you feel restricted and it creates the unappealing look of back fat.
Mermaid / Trumpet Silhouettes
A mermaid wedding dress is fitted closely to the body from the chest to the knee, then flared out to the hem. A trumpet wedding dress is fitted closely to the body from the chest until the mid-thigh, then flared out gradually to the hem. Both of these types of fit and flare bridal gowns are very flattering because they create a gorgeous silhouette by adding and minimizing curves in all the right places. However, because they are fitted, it is important to find the right undergarments to wear underneath them to avoid panty lines and make everything look smooth.
Many brides choose to wear shapewear underneath these types of dresses, such as Spanx or bodysuits. Shapewear smoothes everything out underneath the gown to make everything appear slimmed down and seamless. There is a large variety of shapewear with minimal and maximal coverage, so the type you choose is entirely up to your comfort level and preference. Keep in mind that if you wear something that ends at the thighs or underneath your butt, there is a chance panty line will be visible underneath your dress. To avoid this, either find an undergarment that ends near where your dress starts to flare out or find one with a thong cut to avoid panty lines. Although shapewear slims and smoothes everything out nicely, a downside is that they make it difficult to use the bathroom. If you are considering wearing some type of shapewear underneath your wedding dress, make sure you have a plan for when you need to use the restroom on your big day.
A-Line / Ball Gowns
A-line dresses and ballgown styles are the most popular styles of wedding dresses. They are flattering on everyone and make every bride feel like a princess on her wedding day. Because these types of bridal gowns are flared out from the waist, they are good for hiding nearly any kind of underwear you choose. You can even sneak your something blue into your undergarments, and no one would be able to tell. If your dress is made out of a material that is a little more form-fitting, look for seamless panties so that no one can see what type of underwear you're wearing underneath. Again, comfort is key here, so if you aren't used to wearing thong underwear, your wedding day is not the day to start. A-line and ball gown style dresses are accommodating for sexy lingerie, such as corsets, garters and stockings if you feel comfortable wearing that all day. However, we recommend saving that for after the wedding and during the honeymoon!
Sheath / Column Dresses
Sheath and column wedding dresses are the slinkiest of all wedding dress styles, and they are also typically the least forgiving. You need to wear seamless undergarments and possibly shapewear if you want to keep things tucked in and smooth underneath your gown. Bras are generally fairly visible underneath these types of wedding dresses, so your best bet is either to have cups or a bra sewn into your dress or to try an adhesive bra for a more invisible look. Seamless cotton or flat lace underwear will work well underneath sheath dresses, but make sure you try them on together to ensure they truly are seamless. You may also consider wearing boyshorts or an undergarment that goes down to your knees to make everything look a bit smoother
What To Wear On The Bottom!
The type of shapewear to wear for smoothing things out under your gown depends on the fit and fabric of your wedding dress. Some dresses fit very close to the body and will benefit from a seamless smoother underneath. Mermaid, fishtail, and trumpet wedding dresses will usually require some form of shapewear in order to achieve the most flattering silhouette. Certain fabrics tend to be more forgiving than others too, especially ones that have their built-in shapewear. Therefore, you must choose your wedding dress first before selecting your shapewear. Textured fabrics and heavier silks, for example, are more structured than body-hugging dresses. Some even come with built-in corsets, so there may not be any need for shapewear at all. Lighter fabrics, such as silk charmeuse, are almost transparent, and therefore far less forgiving. Nothing can be disguised with this type of fabric, which is why shaping garments are essential to eliminate visible pantie lines, smooth out any bumps, and create an overall seamless silhouette. Visit the best lingerie shop in Melbourne!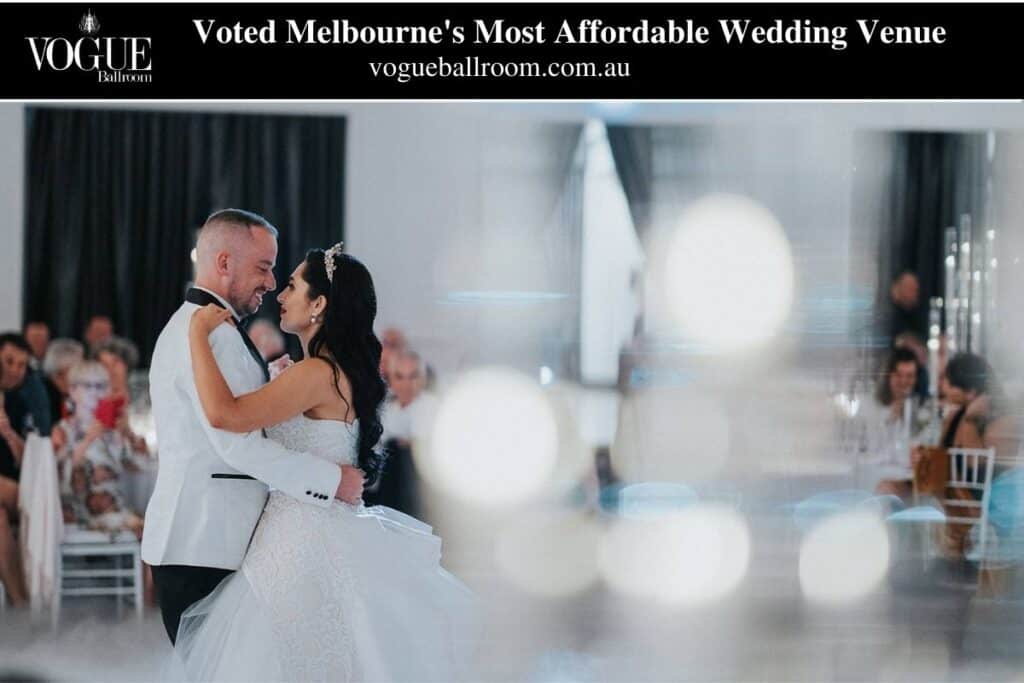 Make Sure Your Undergarments Don't Show!
To ensure you've found the perfect shapewear, we suggest you test its' visibility under your dress. Try your undergarments underneath your wedding dress, and have a friend take some pics in different lighting (including natural light) to make sure they don't show. After all, your undergarments should be working to make you even more gorgeous on the best day of your life. And you don't want to waste a single moment of your wedding day worrying about what's going on under your dress.
All in all, what you wear under your wedding dress is entirely up to your personal preference. Whatever makes you feel comfortable, whether it's something plain or something sexy, is what you should wear. Keep in mind that nude undergarments will be the most invisible underneath your dress, while some white or light-coloured garments may be slightly visible. Shapewear may seem like the best option to look your best on your big day, but logistically may not be so convenient when you need to go to the bathroom. And remember, if you want to surprise your partner with something sexy underneath, you can always change into that after the wedding is over.
Frequently Asked Questions About Wedding Gowns
Many brides choose to wear shapewear underneath these types of dresses, such as Spanx or bodysuits. Shapewear smoothes everything out underneath the gown to make everything appear slimmed down and seamless.
All in all, what you wear under your wedding dress is entirely up to your own personal preference.
Whatever makes you feel comfortable
, whether it's something plain or something sexy, is what you should wear.
The primary reason to wear a slip under your wedding gown is to give the dress the shape or fullness it's supposed to have. It also helps prevent the "bridal wedgie", that dip of fabric between your legs when you walk down the aisle. Not hot, ladies, not hot.
Boning helps a garment maintain its shape and stay wrinkle-free. While it is most often used in a corset, bustier, swimsuit or strapless gown, it can also be used strategically in other garments. Use boning to stand up a collar, keep folds or pleats in place, and keep necklines from sagging.
While some dresses are meant to be sheer and give the illusion of nakedness, you should never be able to see your legs through the dress skirt. It's really up to you whether you want a slip or a petticoat under your wedding gown. You can purchase one and test it beneath the gown.