How to prepare for your Winery Wedding - 1 week out
Seven more days, and you will say the three magical words – Yes I do, to the love of your life. It is normal to be anxious and excited at the same time, but how you behave and what you do during your winery wedding week will define whether you will have a stressful wedding, or if your big day will turn out just as you had envisioned. With so many thoughts going through your mind, and a myriad of things needing your attention, here is how to survive the wedding the week like a boss.
1. Nail down the Vines Wedding itinerary
Your Vines wedding timeline should be realistic and this implies that you should leave some room for error. You probably had a to-do list or some checklist which was guiding the planning process. This is the time to revisit it and see that everything is as was planned. In this manner, it will be easy for you to notice obvious things which may have been forgotten, and since you still have one week to go, there should be adequate time to make necessary adjustments so that the wedding is not ruined.
2. Try out your wedding gown
The last thing you want is to put on you gown on the wedding day only to realize that the alterations were not done properly and it still need a considerable work to make it fit just as you had hoped. To avoid this, try out the wedding gown one week before the day and in case there are any last minute alterations that need to be made, this is the time to get them sorted. By five days to the Yarra Valley wedding, the gown should be a closed chapter and you should only be waiting to have it on during the big day.
3. Don't forget about wedding shoes either
If you are like most ladies, you will be rocking a nice pair of heels on your wedding day, and though you probably are comfortable walking with heels on Vines of the Yarra Valley grass, it is important to try out your wedding shoes to see how comfy they are and if you will get the comfort you need to be in them throughout the day. Ideally, you should stretch them out in advance and to do this, all you need to do is wear them with a thick pair of socks then aim a hairdryer on the sections that might be pinching you while they are on your feet. The day may be long and your comfort is paramount, so be sure that you are very comfortable with shoes and if possible, carry an extra pair you can change when doing the photoshoot outdoors.
4. Drop off necessary reception and ceremony items at the Vines venue
Things such as unity candles, escort cards, table numbers, card box, bathroom amenity baskets, sign-in books and other ceremony and wedding reception items should be dropped off at the venue one week before the wedding. Ideally, you ought to organize everything and include notes with any special instructions on where or what they should be used for and then drop them off at the wedding venue. This is to ensure that essential reception and ceremony items are not missing on the wedding day. No so many people usually think about them, but they are important for the success of the wedding.
5. Get the rehearsal dinner out of the way
The rehearsal dinner should be done at least two day prior to the wedding, and not on the night before the wedding day. If you plan it on the very last night, there may not be enough time to make any adjustments should you find that sometimes are not you had planned or major changes need to be done. The last thing you want is to be disappointed during the dinner, and the best way to avoid it is to have the rehearsal dinner when there is still room to make any necessary adjustments.
6. Make final payments
The last few days to the wedding will be a buzz of activities, and the last thing you want is to miss out on certain important payments. You should check your to-do list and the terms you had with the vendors to ensure you release every payment that needs to be made before the wedding day. If possible, set automatic electronic transfer payments and if the terms allow, make any necessary advance payment so that you get some of the payments out of the way before the wedding day.
7. Learn how to delicate
It may not be possible to check on all the aspect of the planning on your own, and even if you were to do it with your fiancée, it is a sure way to get wrecked on the actual wedding day. Don't be afraid to delegate some of the responsibilities to your trusted friends and family members to take the pressure off your chest. Just trust that they will not disappoint you and let them help you plan for your big day. After all, you are the bride, and it is your big day and so many people will be willing to help, only if you will reach out.
8. Hire a wedding coordinator
Hiring a wedding coordinator can be a great relief during the last week to the wedding. They will take care of confirming your vendors, taking care of the welcome dinner, helping with the sitting arrangements, and taking care of any last-minute concerns that might arise a few days to the wedding. With them, you won't have to move up and down a lot in the last week, and you will get the time to rest and relax and approach your big day with a lot of calmness.
9. Take care of yourself
Finally, you have to take very good care of yourself one week prior to the wedding. Be sure to eat healthy, do a lot of exercises and get enough sleep. If possible, take time away from the hustle and bustle of the planning and retreat somewhere to decompress from the pressure you have been under in the last few months.
Conclusion
How did you find our tips on surviving your Yarra Valley Vines wedding week? It is a crucial week which holds the key to a successful wedding, and if you don't take care on how you go about it, unpleasant surprises may wait for you on the wedding day.
Kindly let us know what you think on the comments section and feel free to share this article if you have liked it.
Vines of the Yarra Valley Blog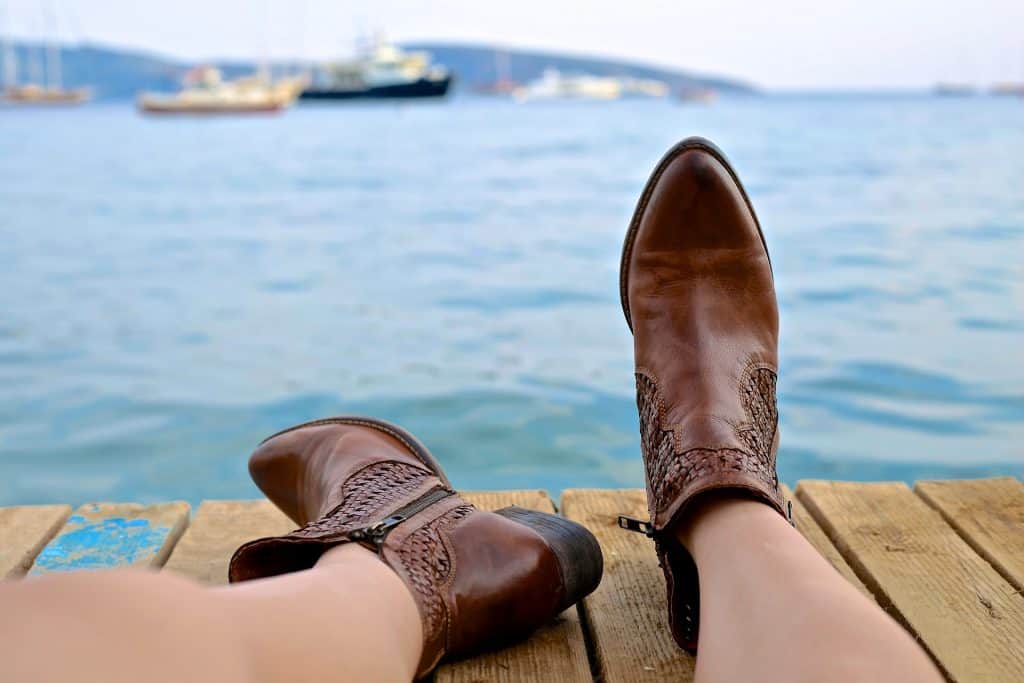 What shoes do you wear with a boho dress?
The bohemian trend is one of the biggest ones. In today's post, we are going to look through awesome boho chic shoes to try on the streets and beaches. I am so in love with this 1960's and 1970's beautiful and layered look. If you are in search of something original and individual, then you …
How do you entertain kids at a wedding?
While some couples choose to have a child-free wedding, other brides and grooms embrace the kids that will be attending their celebration by thinking of them throughout the wedding planning process. Keep the ages of children attendees in mind when choosing activities and toys and treats – some may be dangerous for kids under three …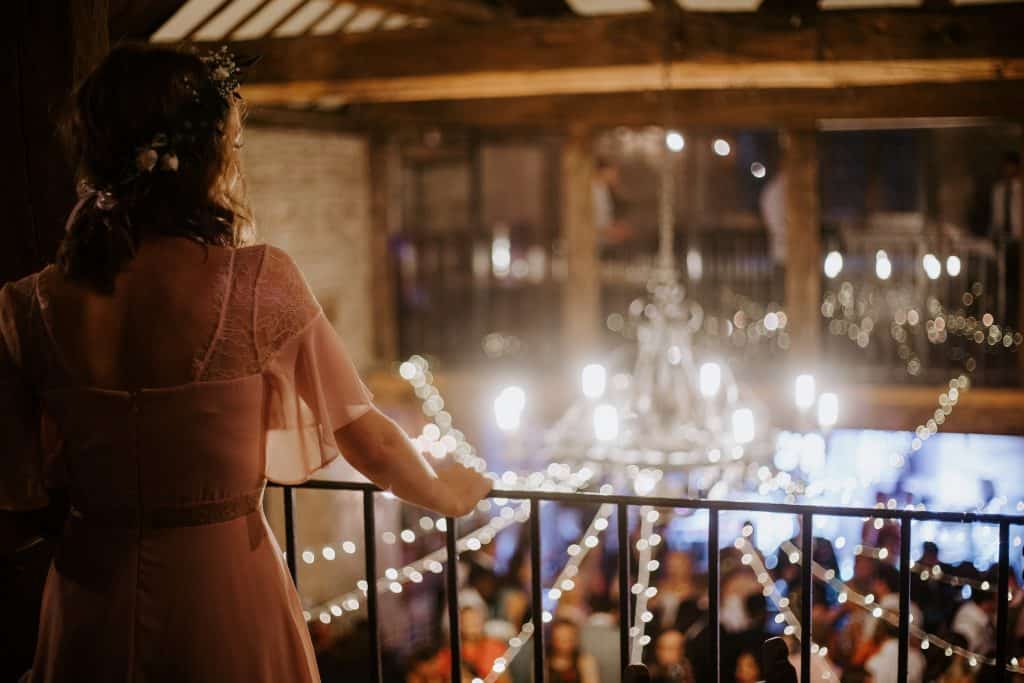 How do you end a wedding reception?
When it comes to planning the end of your wedding reception, you have to find that perfect balance of getting all your guests out of the venue on time without killing the party vibe. This will be your final memorable moment and also a definitive cue for your guests to leave, so you want to …
Is it cheaper to buy or rent wedding suits?
While wedding fashion mostly focuses on the bride and the gown she's wearing on her big day, that doesn't mean that the groom's attire is not as equally important. Although the groom's choice of either a wedding tuxedo, suit or any other similarly appropriate option seems straight forward enough, there are still many factors to …
15 Top Wedding Reception & Function Venues in Ballarat
Table of Contents1 Best Wedding & Reception Venues in Ballarat1.1 Mitchelton Wines1.2 Balgownie Estate Bendigo1.3 Bendigo District RSL1.4 Sunnystones Weddings1.5 Narmbool Weddings1.6 RACV Goldfields1.7 1500 Midland Hwy, Creswick, Victoria1.8 Bendigo Town Hall1.9 Mercure Ballarat1.10 Allurah Functions & Events1.11 Craigs Royal Hotel1.12 Sylvania Park1.13 Tindarra Resort Best Wedding & Reception Venues in Ballarat Is the countryside …
15 Top Wedding Reception & Function Venues in Ballarat Read More »
What should I expect at a bridal shower?
There are a lot of celebrations associated with weddings besides the nuptials themselves. There's the engagement party, bachelorette party, and bridal shower, to name a few. But what is a bridal shower exactly? Who throws the bash, who is invited, and what is the etiquette? Consider your questions answered with this helpful guide that explains …
15 of the best Wedding Stylists & Planners in Melbourne
The wedding world stands on its own. New trends and concepts are always on the horizon. A smart way to stay stress-free when planning your wedding? Turn to a professional! By that we mean, hire a great Melbourne wedding planner. There are so many reasons why it's so worth it to bring one of these pros onto …
15 of the best Wedding Stylists & Planners in Melbourne Read More »
35 Australia's Top Wedding Ring & Jewelry Shops Melbourne
Table of Contents1 Top Wedding Ring & Jewelry Shops Melbourne1.1 Ramzi's Custom Wedding Jewelry1.2 Australian Wedding Rings1.3 Everjewels Design Studio1.4 Forever and Again Bridal Jewellery and Accessories1.5 Australian Diamond Network1.6 Waldemar Wedding Jewellers1.7 Pod Jewellery – Make Your Own Wedding Rings1.8 Temelli Jewellery1.9 The Diamond Jewellery Studio1.10 Brilliant Diamond1.11 David Parums Design Wedding jeweller1.12 Michael …
35 Australia's Top Wedding Ring & Jewelry Shops Melbourne Read More »
31 Ultimate Bucks Night Party Ideas in Sydney [2020]
Table of Contents1 Organizing an Epic Bucks Party in Sydney?2 Golf Bucks Day Out in Sydney 2.1 Bucks Party Sydney2.2 X Golf2.3 Go Real Escapes in Sydney3 Sydney Gaming Bucks Nights 3.1 Lucky & Sons3.2 Virtual Reality Rooms3.3 1989, Sydney4 Bucks Dinner Out in Sydney 4.1 Chophouse4.2 LuMi Dining4.3 Ormeggio, Sydney4.4 The Firedoor5 Clubbing in …
31 Ultimate Bucks Night Party Ideas in Sydney [2020] Read More »
Is it worth having an engagement party?
A formal celebration of your engagement is by no means mandatory, of course. However, given that it is one of the most important things that will ever happen to you in life, it is well worth at least considering putting on a bash to herald you and your beloved's step into the next phase of …